Managing the queue
The queue mechanics are fun. We believe it's interesting to see who comes next in the line, and to find out what they want. Each person is a mystery waiting to reveal itself.
But what if you recognize the person? What if you are waiting to see this messenger, or that blacksmith? We don't want you to click through the people in front of him, missing carefully crafted content, just to get a town upgrade or to see the outcome to a particular quest.
That's why we are introducing a little mechanic where you can tell someone in the queue to come forward, skipping the line. After all, you are the king, so you can do whatever you desire. Just keep in mind that if you keep doing so, others might get annoyed. They could start talking behind your back or even begin plotting against you.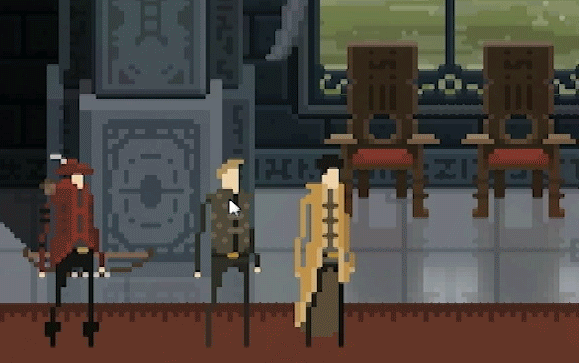 Assassinations
After getting feedback from family, friends and our community saying that the king should be more powerful, we have decided to do this by allowing him to make sure anyone in the queue can be… visited… by your loyal assassins.
The way it works is very simple. Click on anyone in the queue, and then choose the "assassin" icon. The price of the deed will appear, and if you can afford to pay you can sleep soundly, assured that some unfortunate thing will happen to the person you have marked.
So, if someone in the queue says something that casts you in a negative light, you can get rid of them, stopping their inconvenient opinion from spreading. Or you can do it just for fun, you bloodthirsty tyrant!
After marking someone with the assassin icon, you will be still able to talk to that person during the day. However, the next morning you will get a message about their mysterious demise - unless your assassins were not up to the challenge, of course.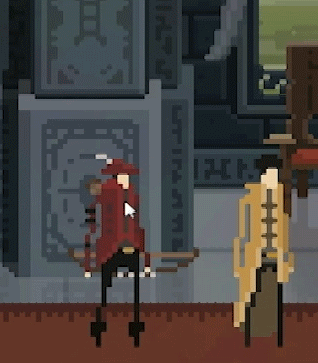 Dungeon
If the grisly business of murder turns your royal stomach, but you still need to express your displeasure, you can strike a healthy balance by sending subjects to the dungeons of your castle. Keeping them there for a while will send a firm message, but perhaps won't be as cruel as having the subject killed for their first offence.
As for now you won't be able to see the actual dungeon (we have a stretch goal for this in mind); it will all happen through the throne room gameplay. First, you click on the icon and the guards take the subject away. In a day or two you will get a notification from your advisor asking you what you want to do next with that person. Keep him in the dungeon? Or let him go free, letting the world know what a wonderful and forgiving king you are?
For more info, you can visit our Kickstarter Page:

Help us get on Steam Greenlight:

------------------------------------------