Hi everyone! This is our first post ever, I'm not really sure how we're supposed to write these so let's cut straight to the chase.
In Epic Snake, we're putting great emphasis on personalization. That means not only many visual options for the snake, but also multiple input/control modes.
There's definitely going to be a 4-buttons input mode - which divides the screen into 4 sections: the left, right, up and down buttons (see those white pads they define the areas which respond to touch):
---
a 2-buttons input mode - with only 2 buttons allowing you to turn left or right (relative to the direction of the snake's head):
---
and swipe mode, which is pretty self-explanatory.
We're still considering a 6-button input mode with three buttons on each side of the screen (see the
attached image).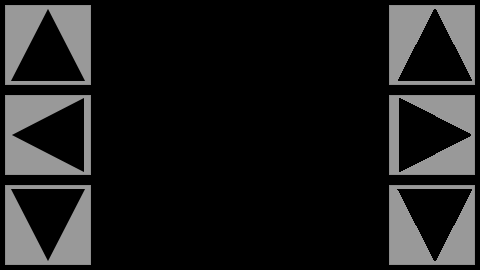 While not the most intuitive, I personally find it quite effective. We're also thinking about adding an emulated thumbstick.