Hello everyone, I have some bad news... I have to delay Geonosis again because I want to spend some more time working on it, so I can move on to other things when it is released. I won't give a release date because that never goes as planned, and I thank you all for your patience. I had an original design that was ready but I scrapped it (the original is what you can see in the screenshots above) and started over to make it more accurate and more fun. I am also still working on a fix for Navarro, which had been a nightmare to make but will be super fun when its finished. Navarro will also not be released here on my mod page, but will be apart of a new mod that will be announced in given time...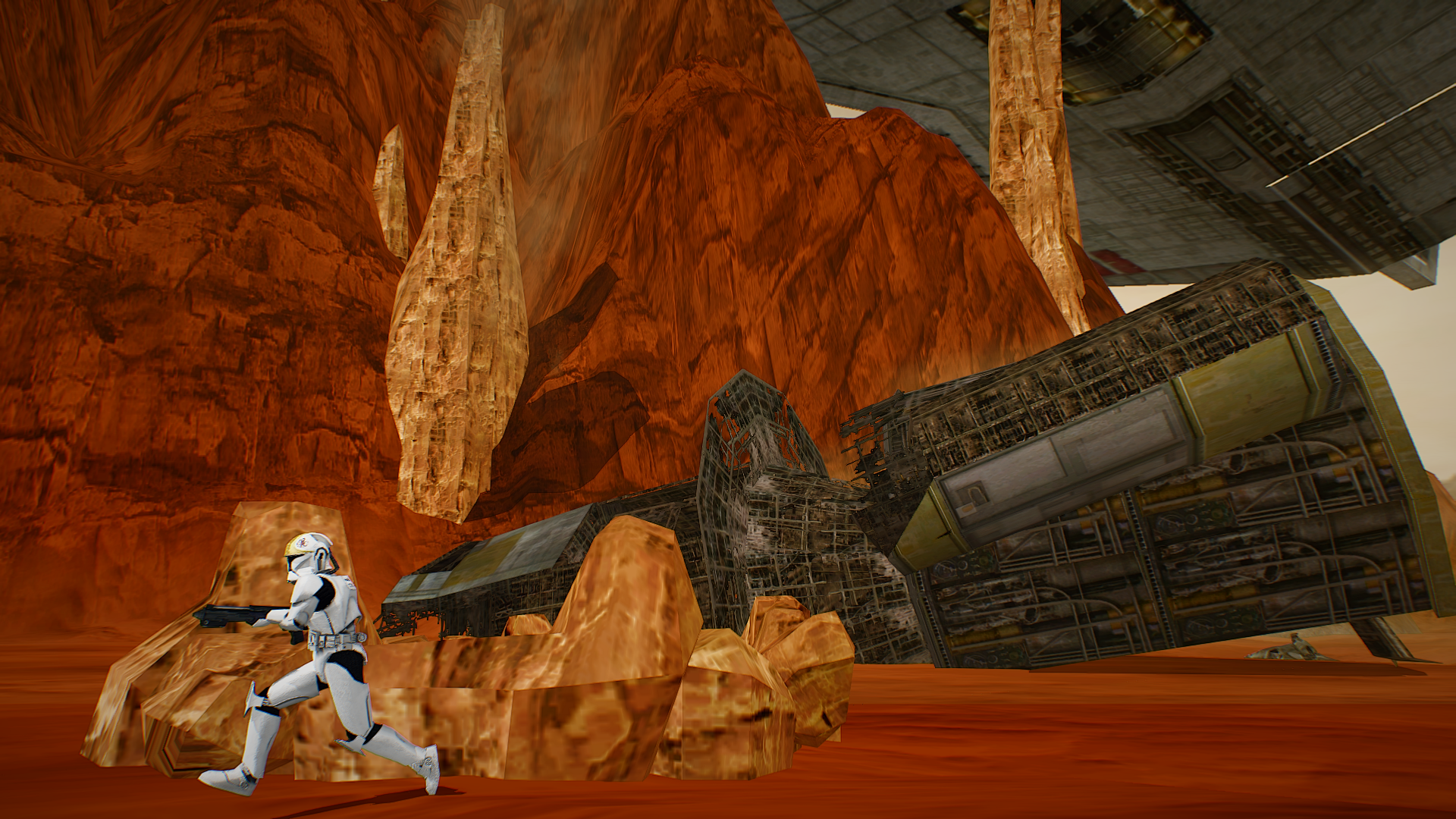 I have been getting a lot of good suggestions for maps to make and I am
super excited to make them. Once I get this map released I will get maps out more often.
thanks everyone for the support! Also be sure to check out
Crikey_the_Croc(YT)
's YouTube channel
He even has a review on Bogano.
This is the way