Keep you waiting huh?
In fact, my wish was to make this article beforehand, to give this feedback regarding the improvements 
in textures as soon as possible, however, as you know, I value the quality, so it took me a little longer
than expected, because, as I said to you, this is a hobby. And also as I promised you,
I will talk about my life (my mental / emotional health), tell some things, show the development of the mod,
and guide, although obvious things, about Covid-19.

But I know most of the people want to know about the mod, so, first things first, let's talk about the mod, then I will talk about the rest, you guys can read the rest (mainly the things of my life) if you want, but please read the part about COVID-19.
Okay... the mod.
We manage to port and improve some of textures of Ezio Collection Remaster, thanks to my great friend TSelman61, that have a great talent. This improvements can be seen in clothes, for example Giovanni and Thiefs clothes but, mainly in the textures of the faces, which was an amazing improvement, especially with the Reshade effect made specific to this mod. Here some examples: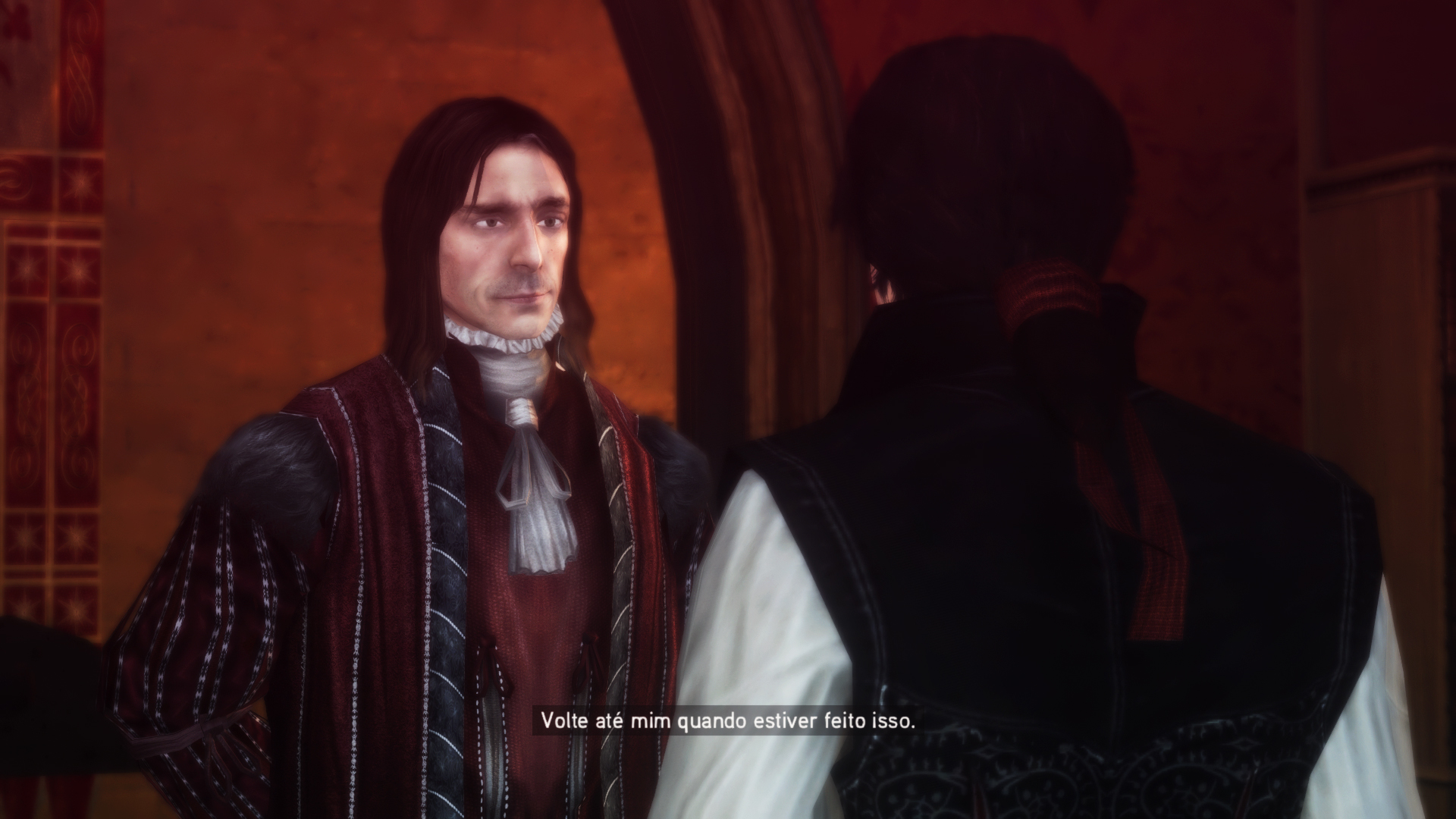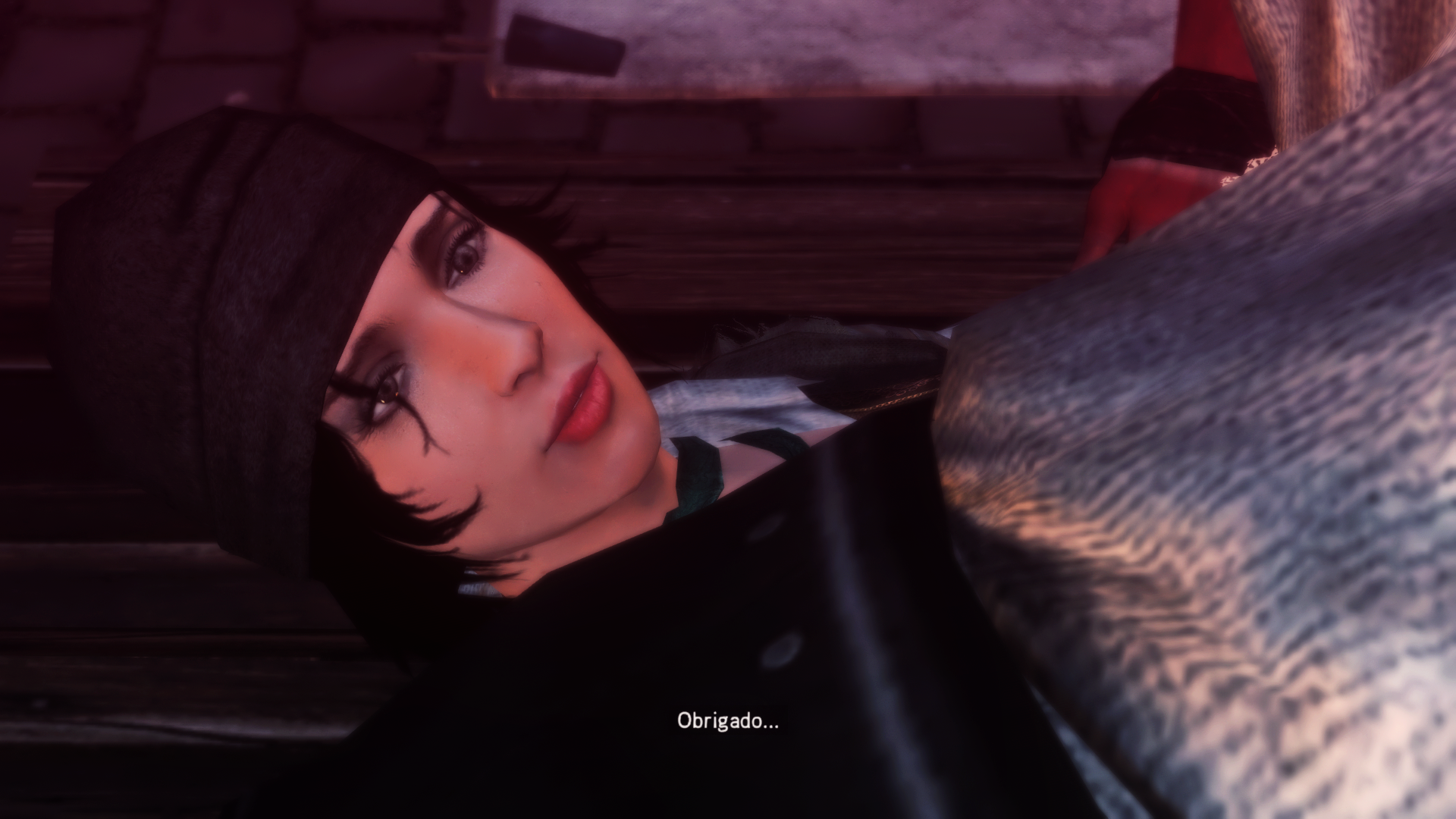 You guys can see? Now we have an improvement, the resolution is better, the bump maps is beter, works really well and make the characters more interesting, BUT FEAR NOT, this is not only a port of the Remaster Version, we made improvements by our own as you see in the past. For example heres our friend Lorenzo and our enemy Uberto: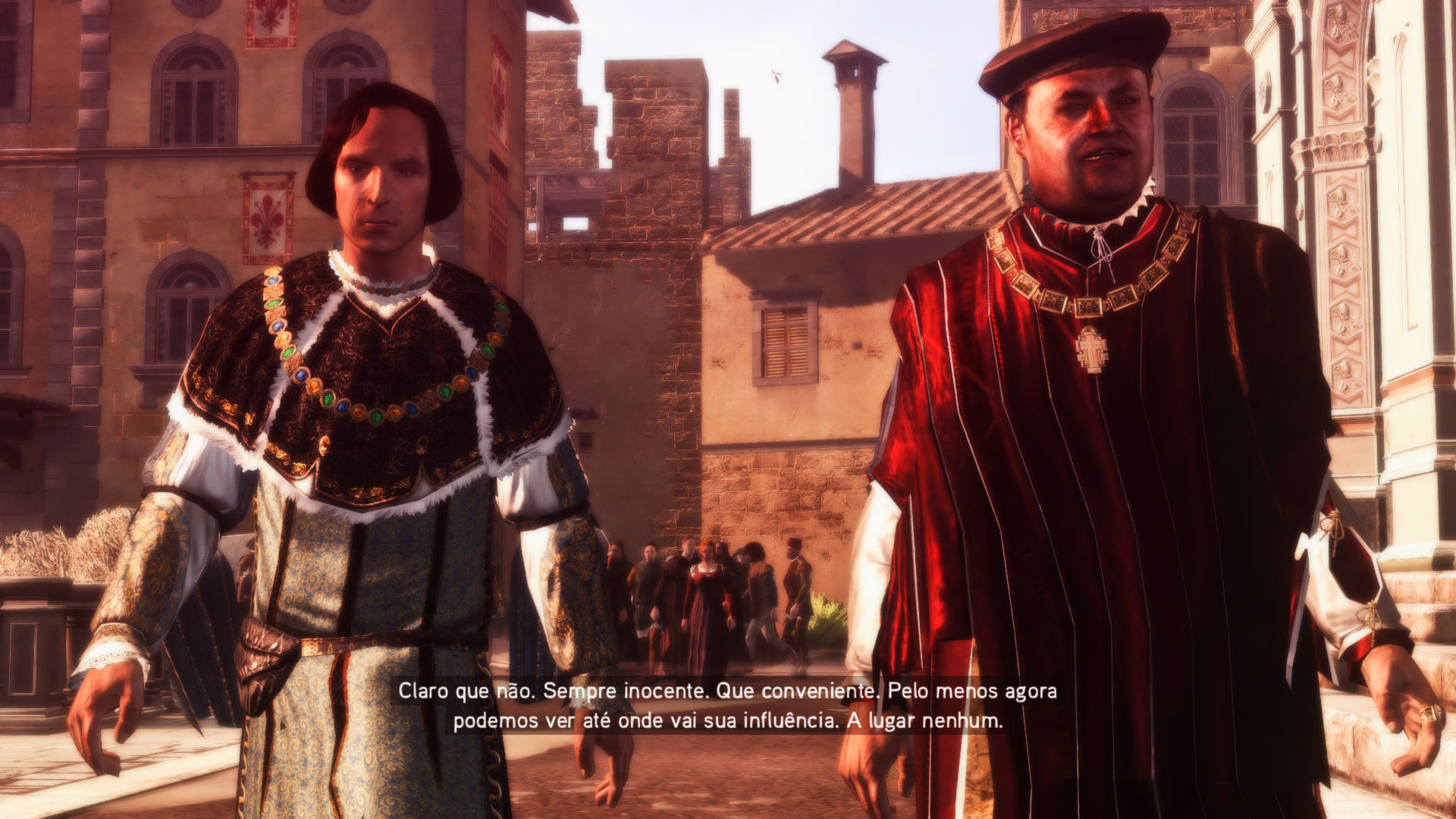 Both are in WIP (Work in progress) stage, so, probally a lot can change, some new medias will be shared in our gallery too right now, so, go check them. Okay, here ends the part I talk about the mod progress.
------------------------------------------------------------------------------------------------------------------------------

About my life...

Well, you guys know that I was addicted to mods, but, why I was addicted? Why we get addiction to something? Is something inside us? Is something of weak people or weak minds? No... because we all have problems and sometimes we need an escape valve, but sometimes, that gets out of control, in my case was a trauma, in 2005 I lose my father, he had depression and committed suicide.
This created a lot of psychological problems for me, I was became a very shy, anti-social, fearful and
insecure guy, and I revolted with God, with the church, with the world.
 I was a revolted young man at that time ... And I ended up getting addicted by mods like an exhaust valve. 
Many, many young people end up becoming addicted to drugs, alcohol, video games, sex, everything. 
Because of badly healed traumas, I can thank God and the priest who helped me to rescue me, 
I lost my girlfriend to learn this hard lesson, sometimes in our lives we suffer something difficult, 
but according to my faith, and also according to logic, all difficulty is learning.


Despite all these problems, I learned to turn an addiction into a hobby.

And thanks to the good Lord, the techniques I learned from the mods, help me in my profession
 as a graphic designer. Although, my dream is to be a lawyer and I am studying for that.

With this I want to conclude that it is EXTREMELY IMPORTANT to separate things.

Hobby is positive.
Addiction is negative.

Value your family, value your work, if you have a religion, a faith, value it too. 
And always have the humility to acknowledge your mistakes, but at the same time
 love and forgive yourself.


---------------------------------------------------------------------------------------------------------------------------------

Now about Covid-19.

How you guys dealing with it? Is hard for you guys? I know that is, I live in Brazil, here the things are hard, bad leader, but I'm not getting into politics, except for one little thing... a lot of people are criticizing WHO (World Health Organization) because the chloroquine, but, science is this, you don't deal with absolutes you can come and go in a statement as new discoveries are made. Total efficacy has not yet been proven, we have dozens or even hundreds of drugs being tested constantly to find out which one can be the best to fight this sad disease.
But while we don't have a solution... Are you taking precautions?
You probaly know that but to prevent the spread of COVID-19:
1- Clean your hands often. Use soap and water, or an alcohol-based hand rub.
2- Maintain a safe distance from anyone who is coughing or sneezing.
3- Don't touch your eyes, nose or mouth.
4- Cover your nose and mouth with your bent elbow or a tissue when you cough or sneeze.
5- Stay home, if you can use online services.
6- If you have a fever, cough and difficulty breathing, seek medical attention. Call in advance.Follow the directions of your local health authority.
7- USE MASKS, seriously, use them correctly, cover your mouth and your nose, use a good mask.
8 -DO NOT AGGLOMERATE. Seriously, clusters are a banquet for the virus.
About social actions...

Have you helped any NGOs? Have you helped your church, or a group from a community of neighbors or friends? Well, here's a suggestion, start donating basic food baskets to the most needy, if you can't afford it because you are also suffering from the financial situation, offer something else, in these pandemic times many need advice, they need to be listened to, be a friendly shoulder, even if online. Now, in addition to these actions ... have you considered helping an NGO that has always been very active in several critical scenarios? Why not help MSF? If you can, ONLY IF YOU HAVE CONDITIONS, make a donation for these guys. Here's a link about the Covid-19 actions in each part of the world, see if you find your country or continent and give them a chance, help the world be better, have empathy, have hearth.

#STAYHOME #FIGHTCOVID #LIFEISIMPORTANT