Enemies #2: More Hazards
Alongside the enemy particles we already introduced, even more dangerous obstacles await Fermi on his travels!
The Stomper is a static particle that is stationed on one side of the path. It opens and closes in certain time intervals, switching between blocking and clearing the way. Players have to anticipate the right moment to slip through! Different combinations of placement and interval lengths pose an adrenaline induced challenge in the heat of the beat rush!
Another common foe is the so called Collider. Just like Fermi this speedy particle travels across the subatomic path with the difference that it moves into the opposite direction - directly approaching Fermi! As its name suggests this enemy is all about destructive collision. Fermi's only option is to avoid it before it impacts!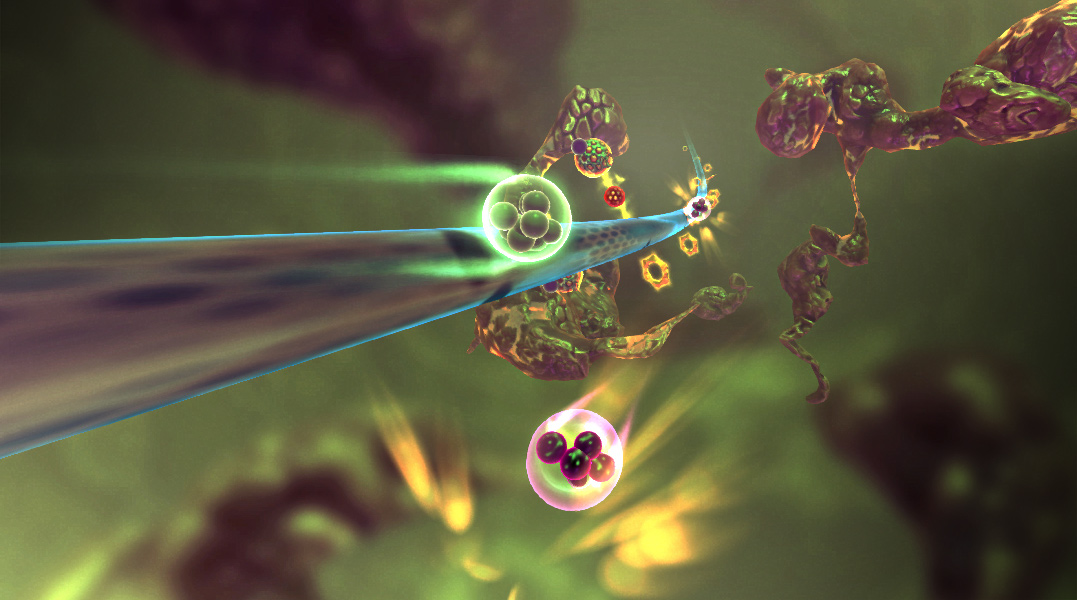 The Fermi's Path Team