Riflemen and Grenadiers join the enemy ranks of Mushroom Kingdom Fusion!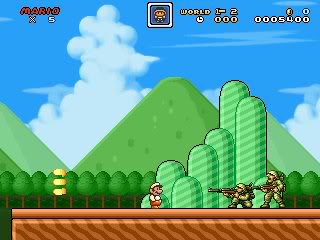 The crouching version aims low and can even hit ducking characters and mini-form characters. The standing version fires a small three-way bullet spread.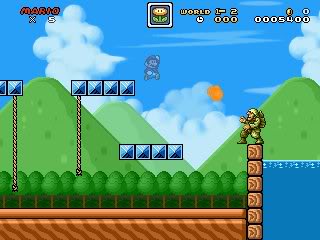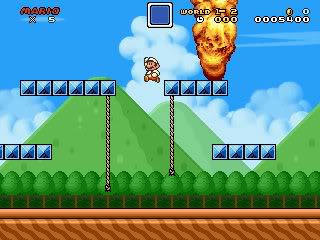 Pretty self-explanatory, they behave exactly like the Covenant Red Grunts, except a little faster.
Also invading MKF are Metroid enemies!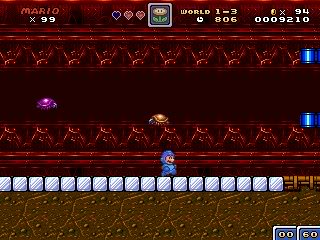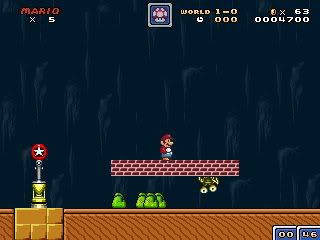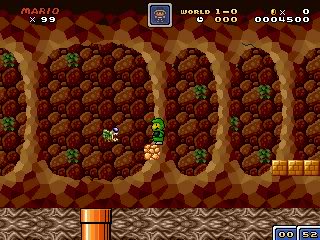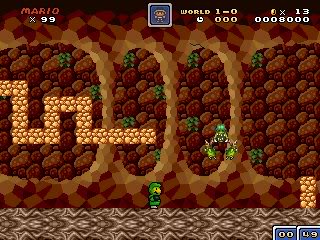 We have also added a new feature: Visible level difficulty ranks on the map.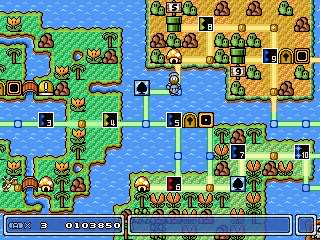 Blue sparkle level tiles are normal difficulty levels. Yellow sparkles indicate intermediate-difficulty levels (somewhat harder than the typical level in a given world). Finally, red denotes Master Levels, which are optional, but very hard levels for the world they are in. Although you'll have to complete all the levels to get a surprise (hint hint).