NEW DORIS PODCAST AND DEVELOPMENT DIARY

We have been Greenlit - Thank you so much: VIEW NOW


We'd love to know what you think of our project and we read all the comments and feedback we receive! Please do head on over to our community page and let everyone now how excited you are!
Episode 8: Production Update

THE TALE OF DORIS AND THE DRAGON EPISODE 2 will be available this summer on the App Store and Google Store and the trailer can be downloaded here [PRESS MATERIALS]
---
Arrogant Pixel Dev Diary #9

It's been a little while since we've posted an update so this is another long post for you guys! We are still hard at work on The Tale of Doris and the Dragon - Episode 2. We are pleased to say that we are getting close to getting a build together!
Here is a snap from our recent work sessions: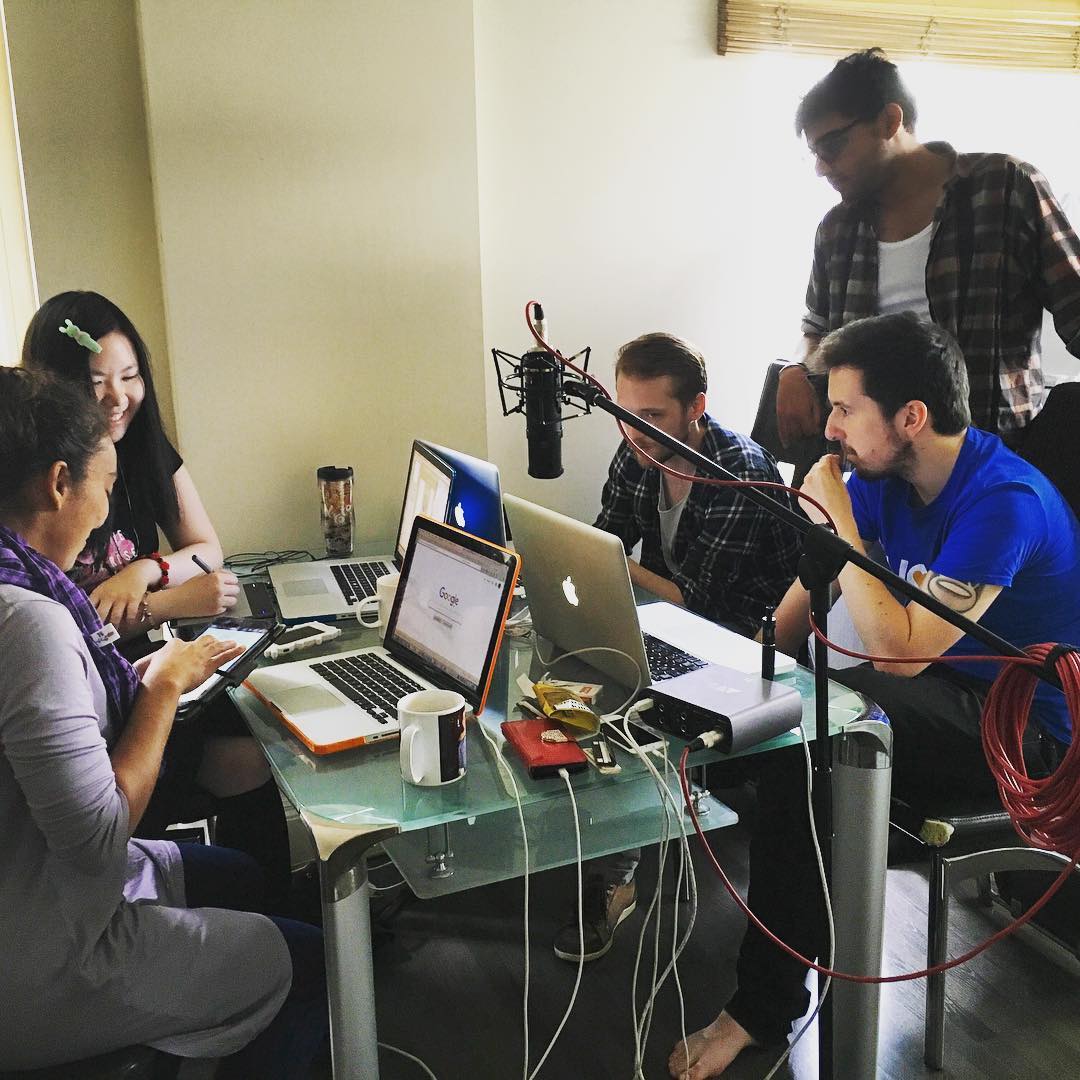 What have we been up to?
It's been a very busy couple of months here at Arrogant Pixel. Not only are we working on The Tale of Doris and the Dragon - Episode 2, we were involved in a few other gaming related projects recently. It has been tough trying to keep on top of everything since there has been so much going on!
Doris and the Dragon Episode 2 press build will be ready soon
Ben has been spending the last few weeks tirelessly putting the game together. At this stage, we are fully in production mode with all of the game designed and main story and dialogue lines written. Before we dive straight into voice-acting, there are still a few straggly little bits we need to tackle first. For example, many of the extra pieces of dialogue such as the Doris and Norb TSD conversations that need to be finalised before we can jump in the recording booth.
If you are a journalist / reviewer / youtuber and would like to request a press copy, please get in contact: jay@arrogantpixel.com
Soundtrack nearly complete
Assad is working hard on putting the finishing touches to the soundtrack and will be moving on to the final sound effects once the build is playable. There were a few scenes that required a dramatic change of mood and now this is really highlighted with both subtle and not-so-subtle cross fades between different tracks. It really reflects the step-up in production quality for this particular game.
Everything is looking so pretty
Saf works at the speed of light, it seems! It means that we've had a chance to go over the scenes and animations more than once. The game is now looking better than the trailer we posted at the beginning of this year! She's had a chance to go in and add a little bit more life and clutter to the scenes by adding more animations and scenery.
We've even had time to add a few more scenes that we realised that we needed a few weeks ago! All I can say is, everything is looking so much better than Episode 1. We've been saying that since we started work with Saf, but I think you guys will agree when you play!
Countdown to Voice acting hell (5...4...3...2..........1?)
I can imagine that Ryan is looking at Ben adding more and more dialogue to the game and being understandably worried about the workload for the voice acting. Luckily, Episode 1 really put us through a proper development cycle and we are confident that the characters will be back; bigger and better than ever.
In the podcast, Ryan talks about how he's been trying to do what he can with an unfinalised script, but we won't know until the final export as to how much we really have left to do. This will probably be one of the last things to go into the game.
More hands on deck!
With everything going so mad at the moment, we brought in an intern to help us launch Episode 2! Say hello to Amy who will be helping us with pretty much everything.
Here's a snap of the lovely Saf and Amy at a recent work session: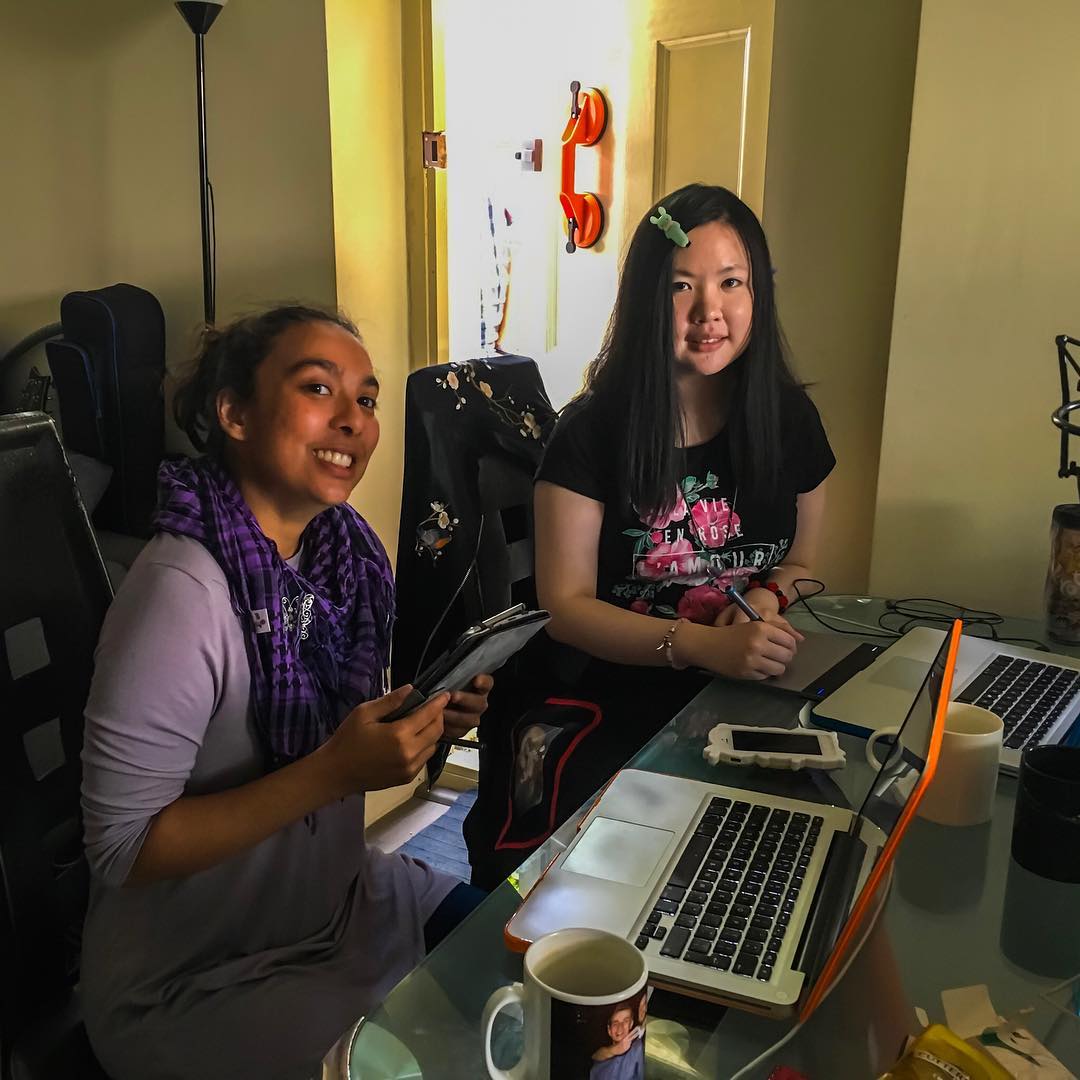 Raising money for Special Effect with Hugs.tf
We helped Hugs.tf raise over £18,000 for charity a few weeks ago! Tucked away in Hammersmith, West London for a weekend (the 6th and 7th of May...since you asked), the Hugs.tf team produced and streamed 26 solid hours of Team Fortress 2: with the usual sleep deprived nonsense, incredible giveaways, an inappropriate amount of memes, and a few surprises!
Please do check out their incredible work and donate: Hugs.tf and follow them on twitter!
Here's a cute but candid end of stream wrap photo with the Hugs.tf team and Arrogant Pixel: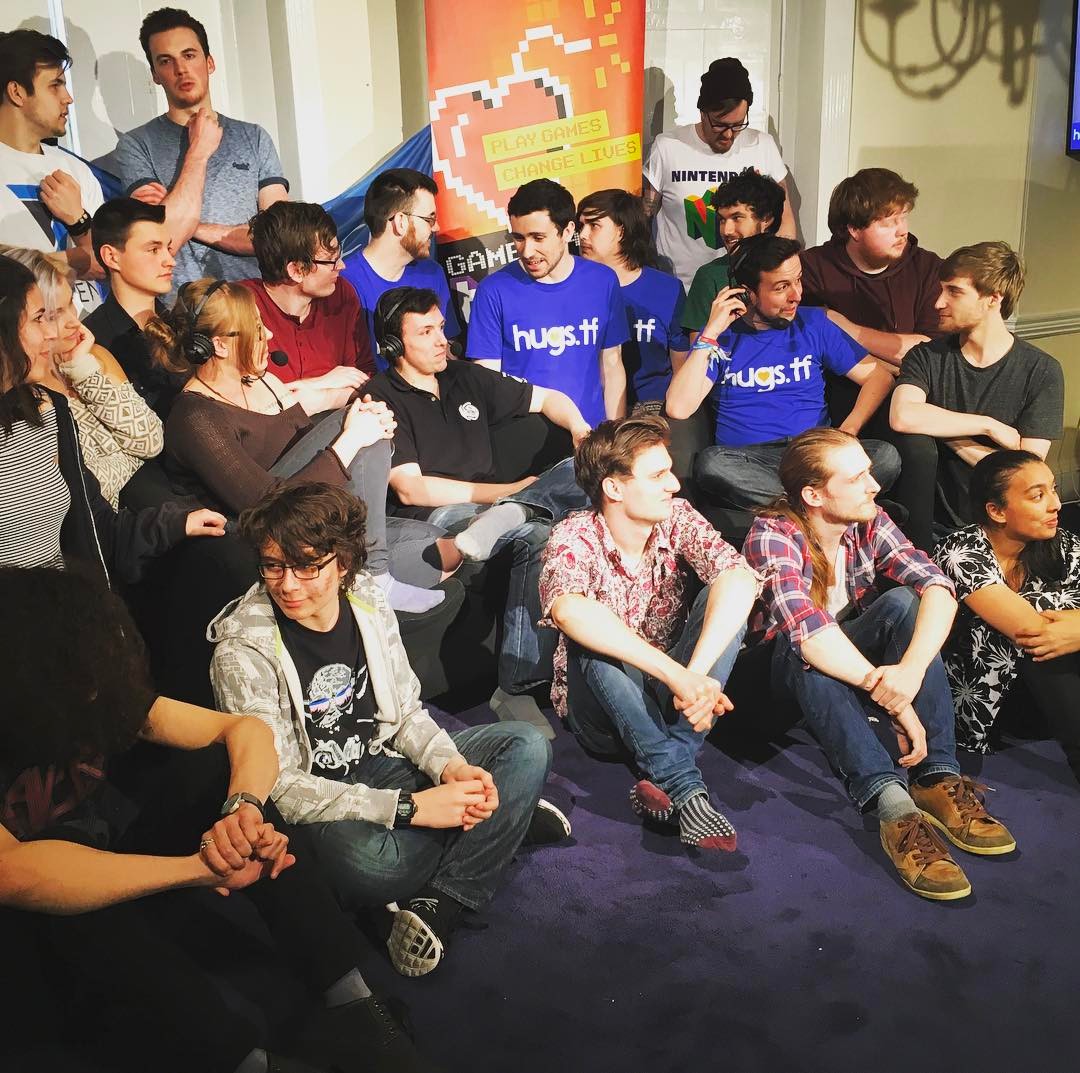 That's it for now, folks. Please make sure you look out for Episode 2!
We'll be back with another post soon!
The AP team x
---
For further information:
About Arrogant Pixel:
Formed in 2012 by Ben Simpson, Arrogant Pixel is a small team of five game developers based in South West London. Our ultimate goal is to make high-quality games with memorable characters and a strong narrative. We will never release games that we don't enjoy playing ourselves. Growing up in the early 90s, we were playing some of the greatest 'point and click' adventure games of all time. Our latest title "The Tale of Doris and the Dragon" is our homage to the genre. As an independent company, we have self-funded this project and aim to release Episode 2 on Steam, iOS and Android this Summer 2017