We've been working hard on the next level of Groovy Invaders. Here are some
screenshots of me working on the fourteenth level to the game.
Picture of the main game engine we're making Groovy Invaders in, Unity.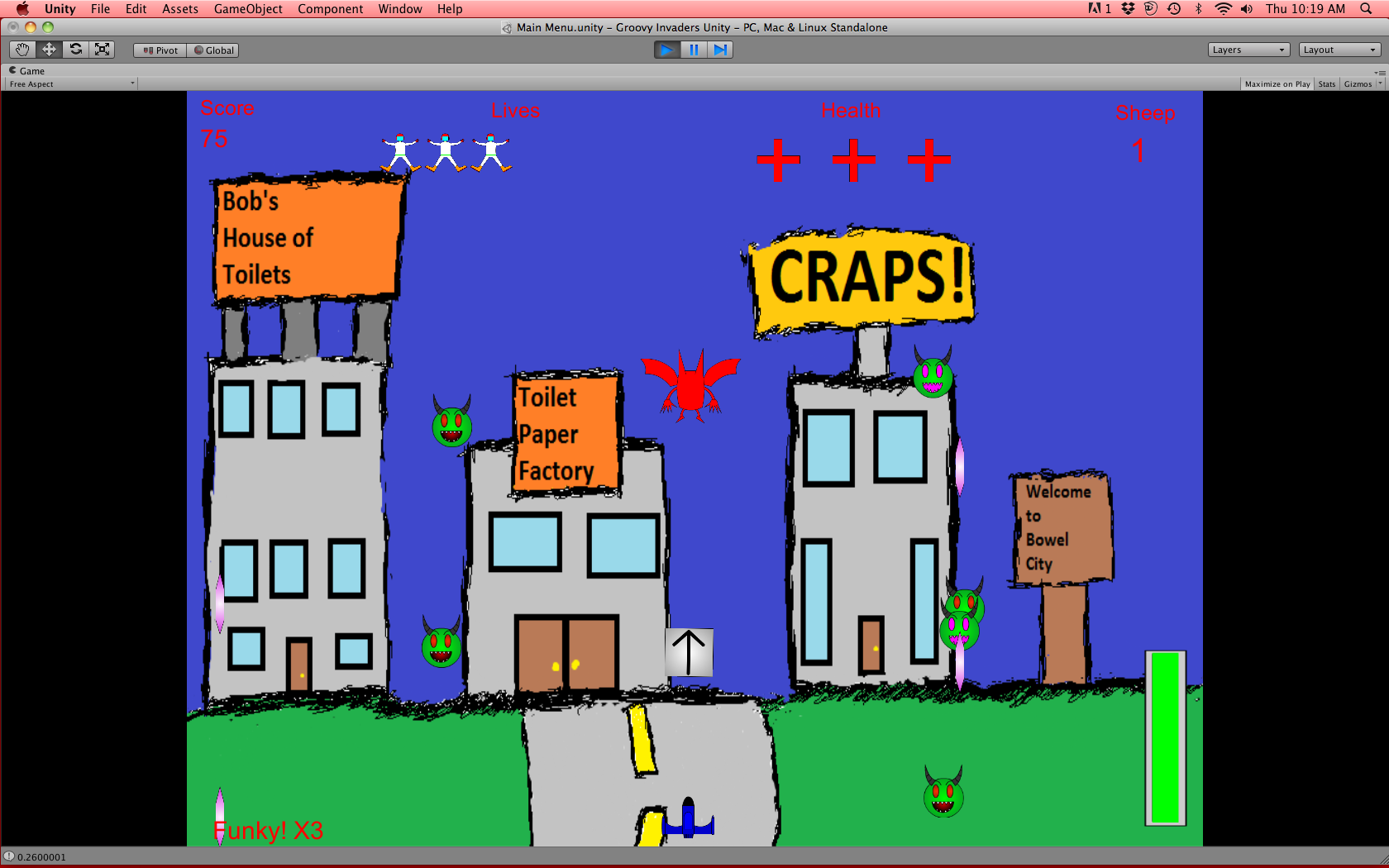 Level 14 in action
We also plan to introduce some new gameplay mechanics to the game. There will be more
information on that later. And also the animator I'm working with is also getting to work
on making new animations for Groovy Invaders!
Hope this excites you, I may hold off on uploading new versions of the game and wait to
do a retail release of the game. I'll have more of an idea on that later. Have a great day!