A little more than a week ago we have release our first public build. Luckily we've recieved feedback from our players and we are continuing our work on fixing the drawbacks of the initial demo, and of course, working on new features, new content and all the new stuff!
Concept art
First let me present you the concept art for the first meeting of the Mooseman with the water deity named Vakul. Here, check out his glowing eye. If you love it as much as I do you may click here and here for the wallpaper sized verisons of this art.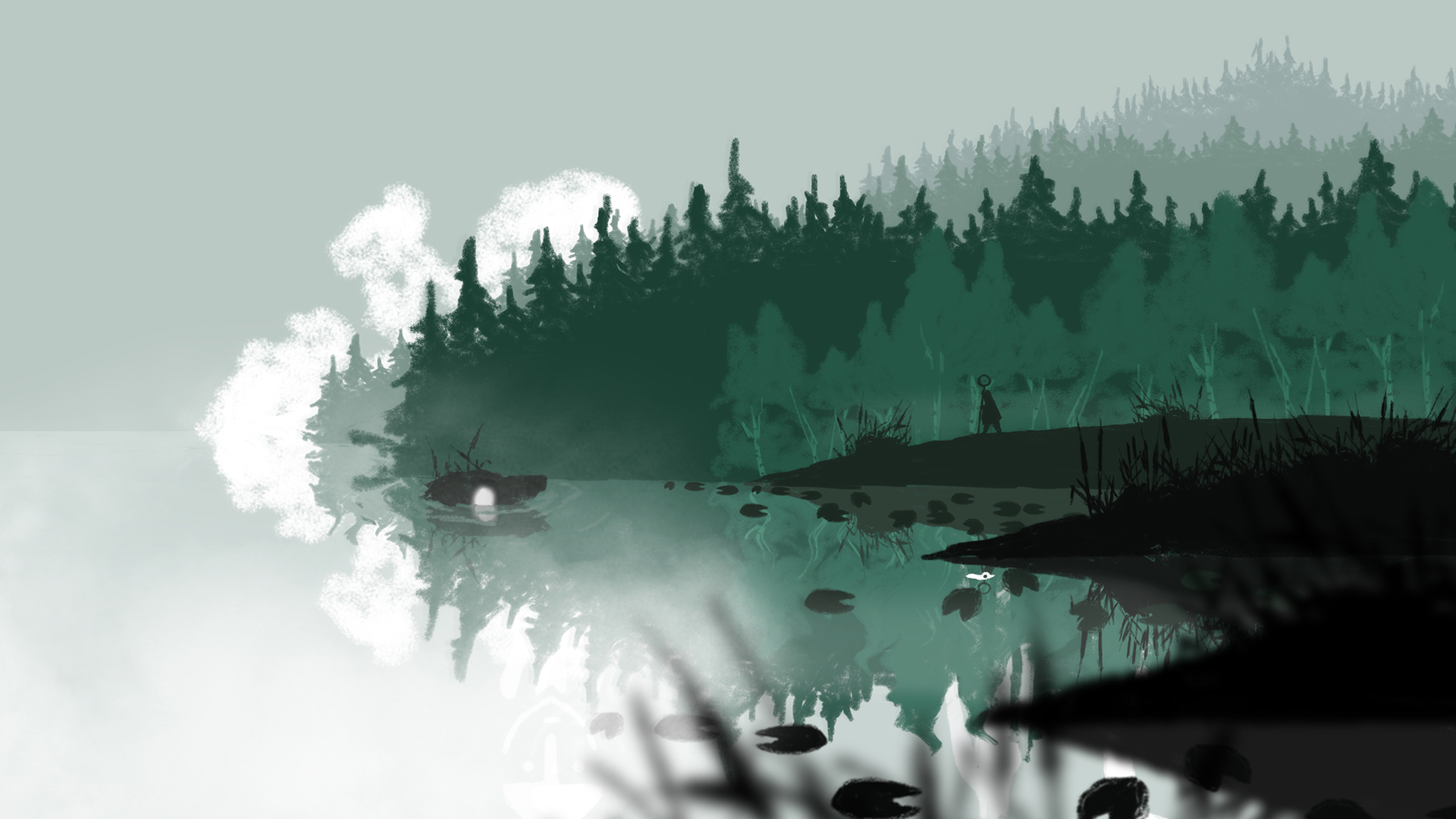 So tell us wether you like it or not.
Anmation oh so smoooth
So, the one thing that many people pointed out is the crappy animation of the main character. So now we are working on the smoooooth one. Actually I am struggling with this animation on my own, and, wow, animation is hard let me tell you.
Write wich one do you like more: the new one or the old one?