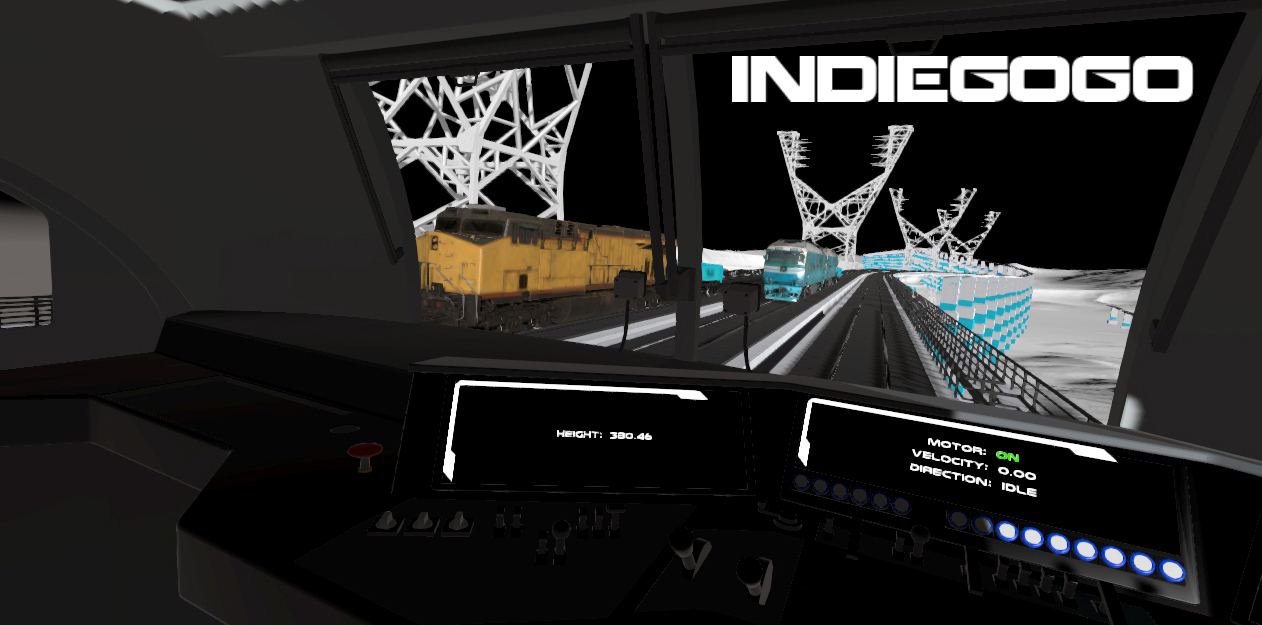 Moontrans is a videogame set in 2191 on a Moon surface. This is a world of industrial machines, heavy locomotives and spaceships, fully controlled by Sarah -- a new generation artificial intelligence. The goal is to bail out the Earth from energy crisis with Helium-3 production.
You play as Godwin, the last human employee on the Moon. Your job is to drive a locomotive between the stations and do routine job keeping machines working. During your adventure, you'll choose whether you want to discover the world more or not, chatting with Sarah using your control console. The more you interact with Sarah, the more information you'll get, and, eventually, will suspect this isn't a usual ride this time. The end of your adventure will affect everybody, no matter what you'll choose.
We want you to feel a sense of a flow, an endless moving through the industrial web of a moon railways.
We are small independent team of 3 developers, consistent of a game designer/3d modeller, programmer and a concept artist. Our desire is to finish something important to us, so we need your help.
Recently we started a campaign on IndieGOGO. Funding will allow us to concentrate on Moontrans development working full-time instead of looking for some second job to cover our daily expenses. During the development we need to hire additional people for 3D modeling, sound design and translation to the other languages. All additional funds will be used for marketing and creation more experience for players -- extra stations, quests and places to see.
Check out our IndieGOGO campaign here.
We are kindly thank you for your support!
Also, check out some fresh media, guys!