Introduction
We have an announcement to make this update! We are aiming to release our next public beta in May, it will feature the contents of the Guns of Nuln Update and closer to the release we will show off some of our upcoming changes, additions and so forth. So, keep an eye out for that!
Now, onto the update starting with our newest 3D additions:
3D:
Coming with the Guns of Nuln update, we have Master Engineer clothing! This can be found in the world of course but will also accompany in-game NPC's.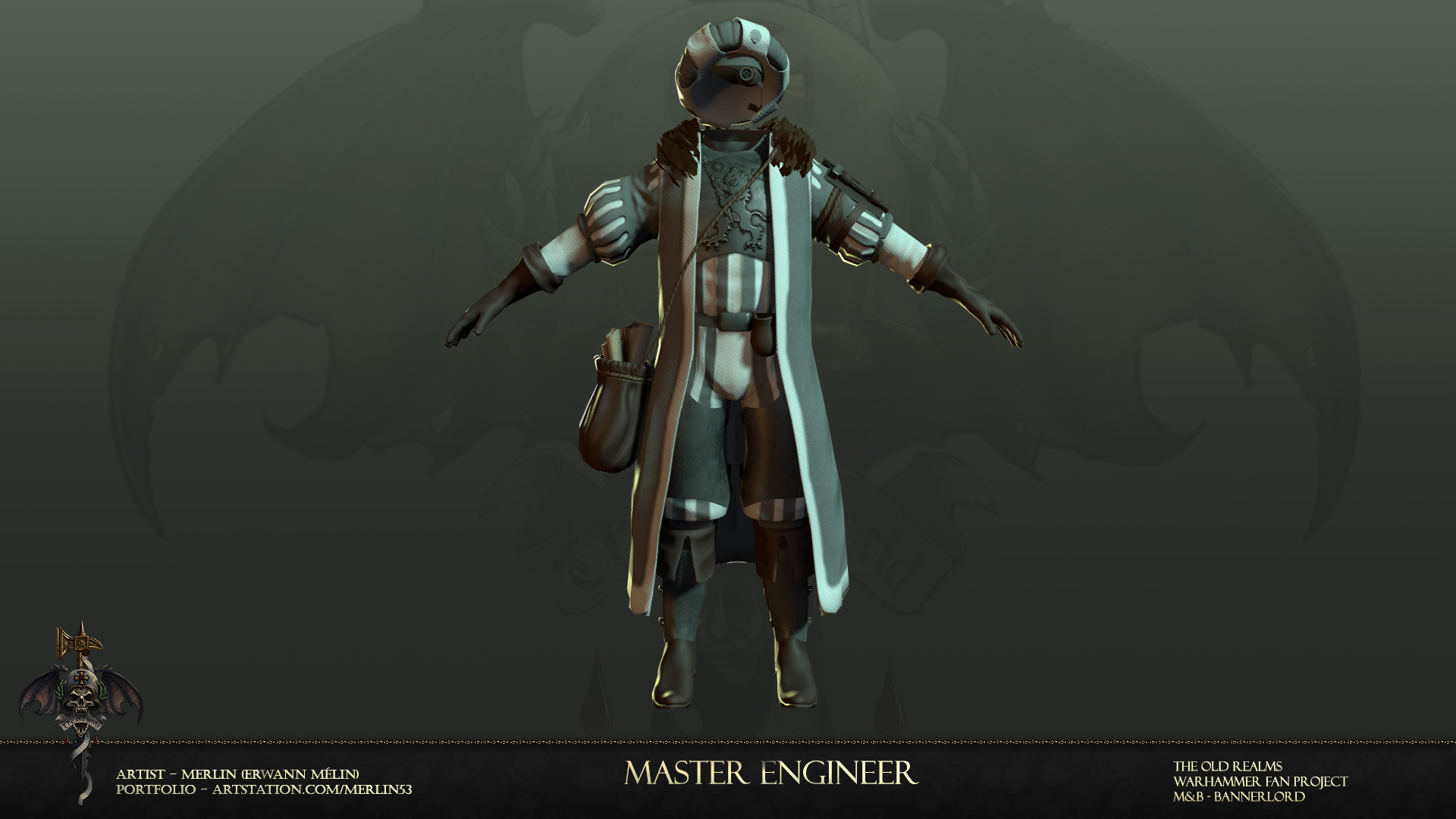 We also have a separate little surprise this update, Ungors! Our first look into the beastiest of men, we are looking into population the great forests of the Empire with them. Note: They will not be playable, they are purely NPC's.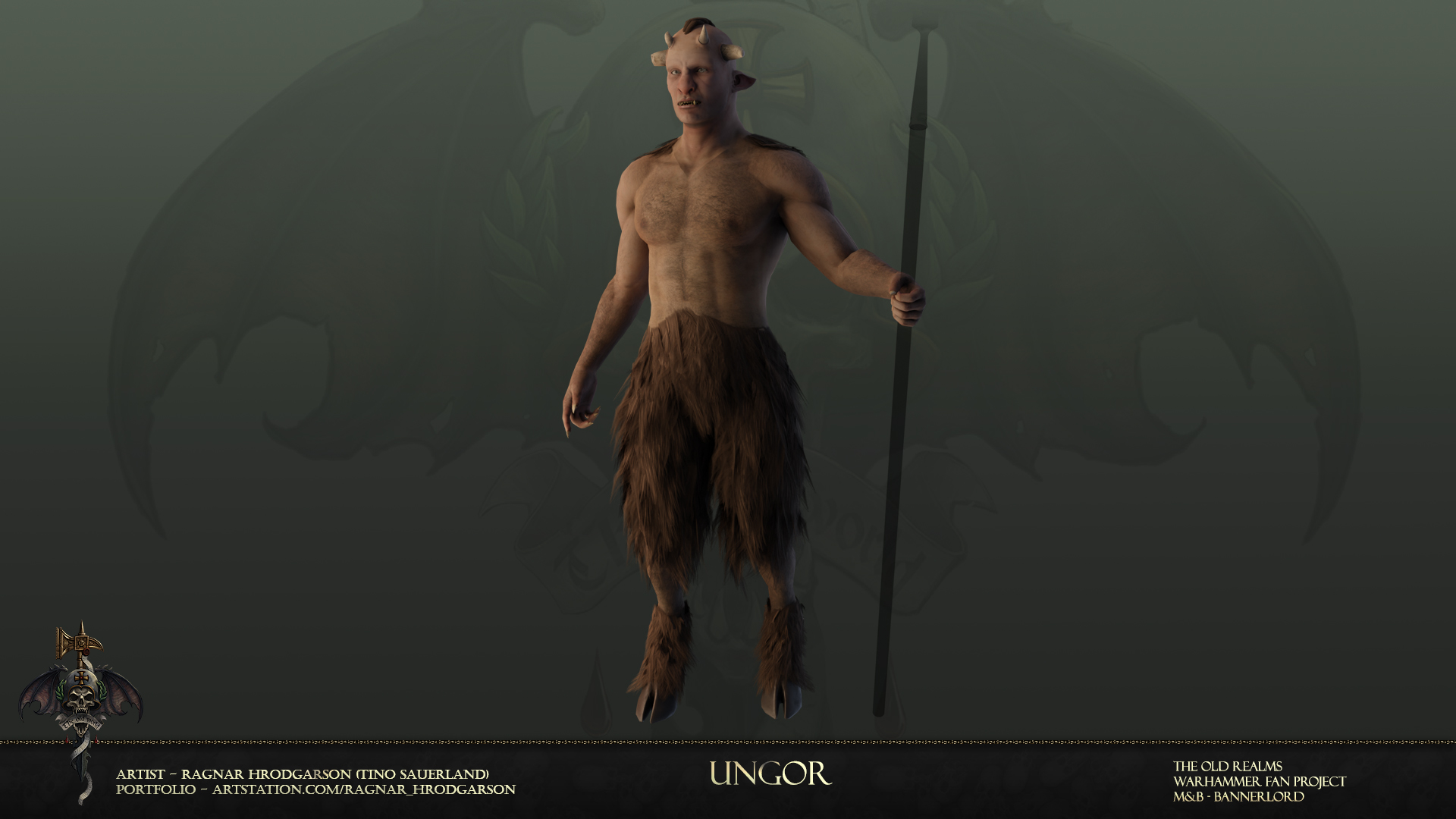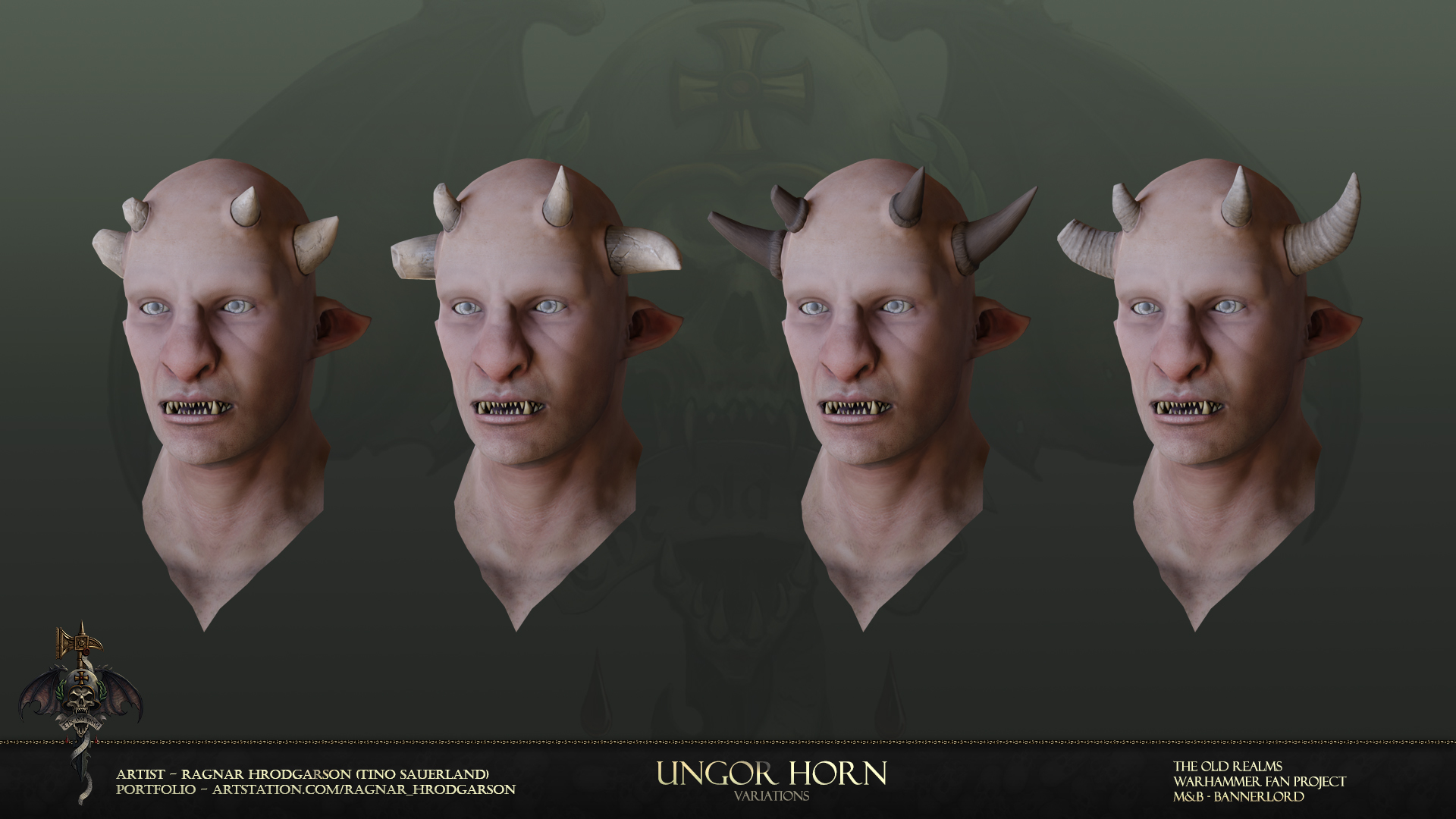 We have been toying with the idea of Legendary or Quest based weapons that are rare to find, these are our first additions. Requiring challenge on the players part to find them!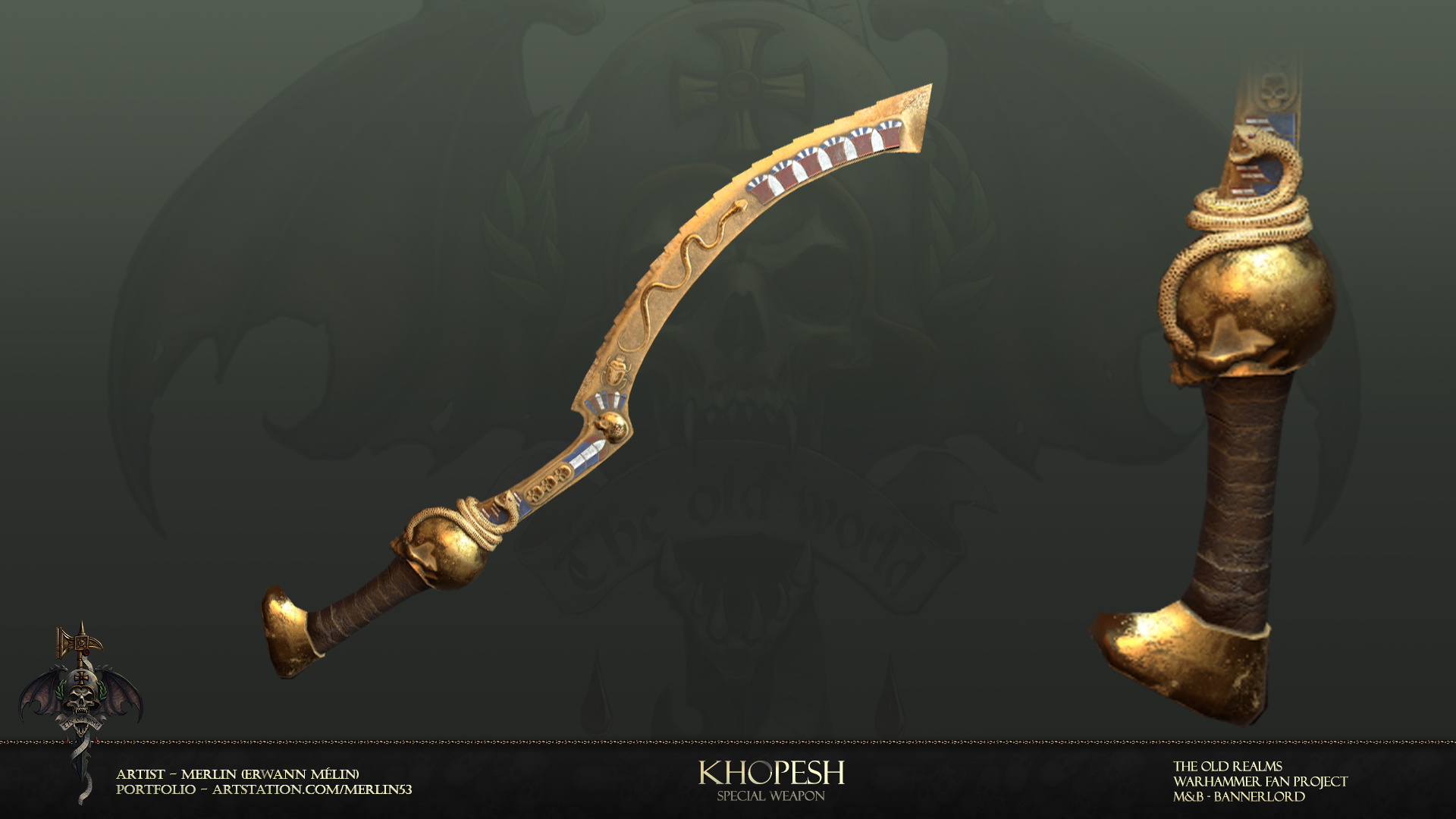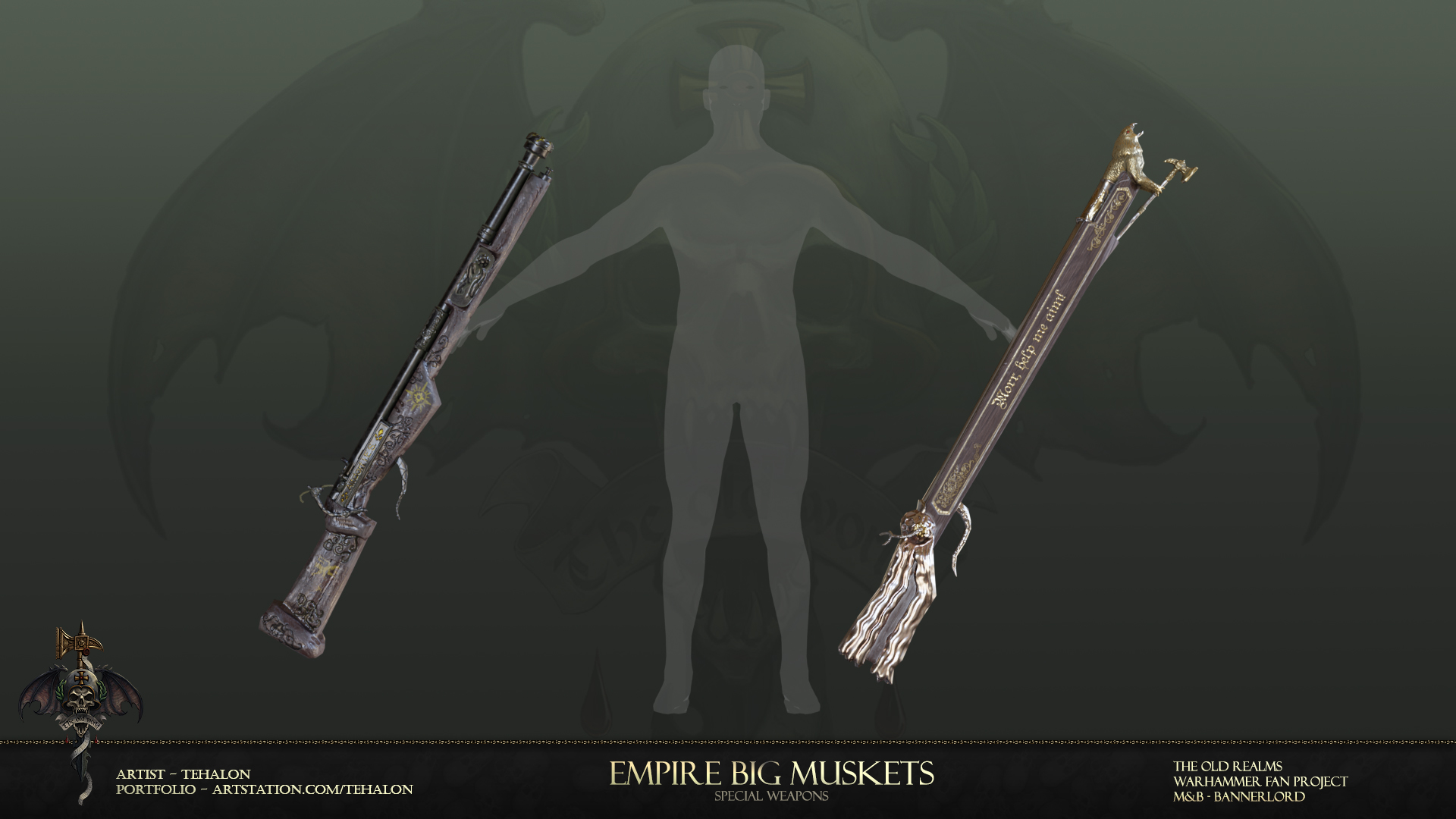 Coming to the arsenal of the Empire we also have a new hat to kit out the various rangers and lord, while the skeleton horses from the Vampire Counts have completely reworked.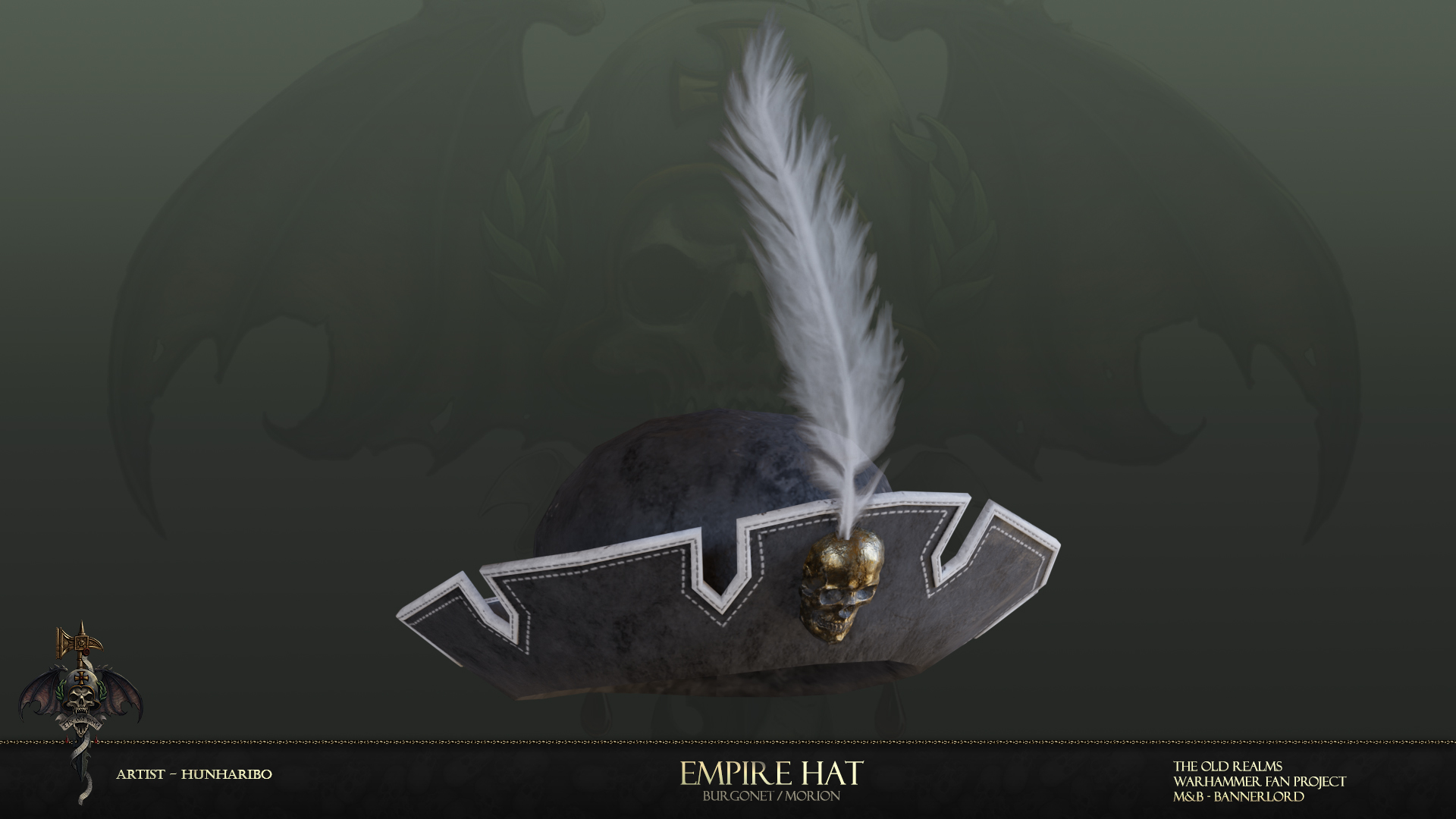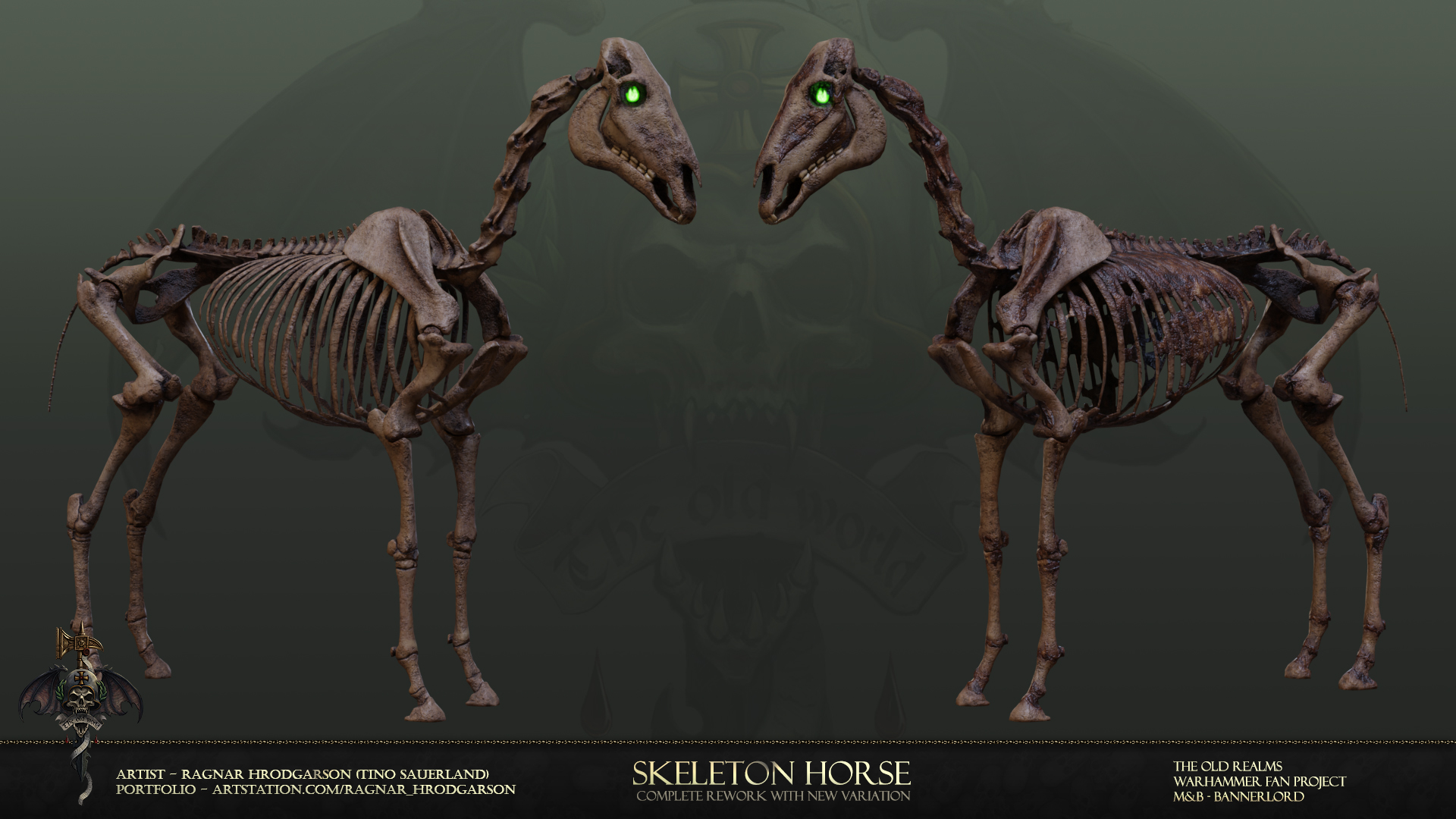 Environment:
In line with our upcoming release, we have our first look into the Engineering heart of Nuln: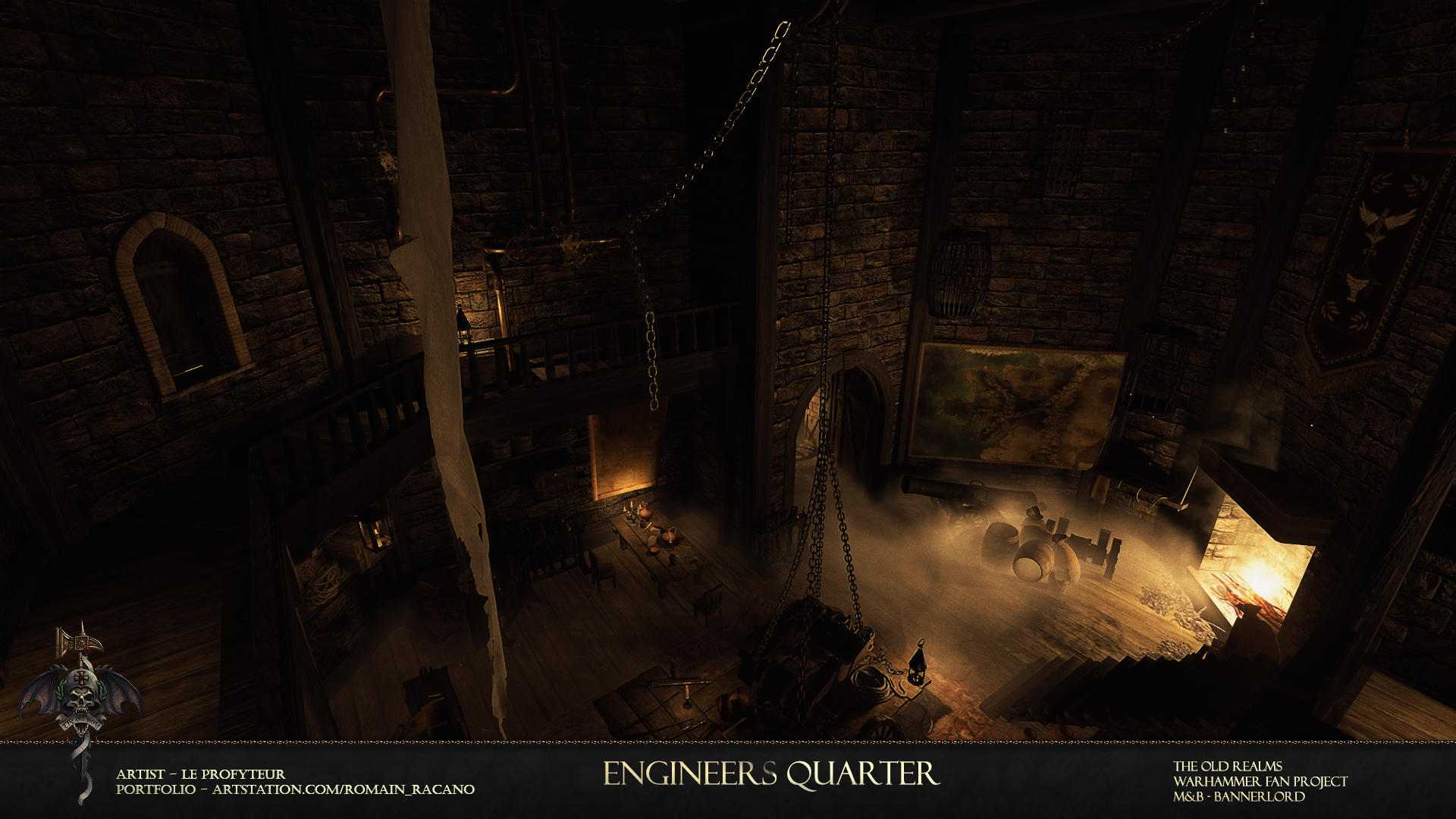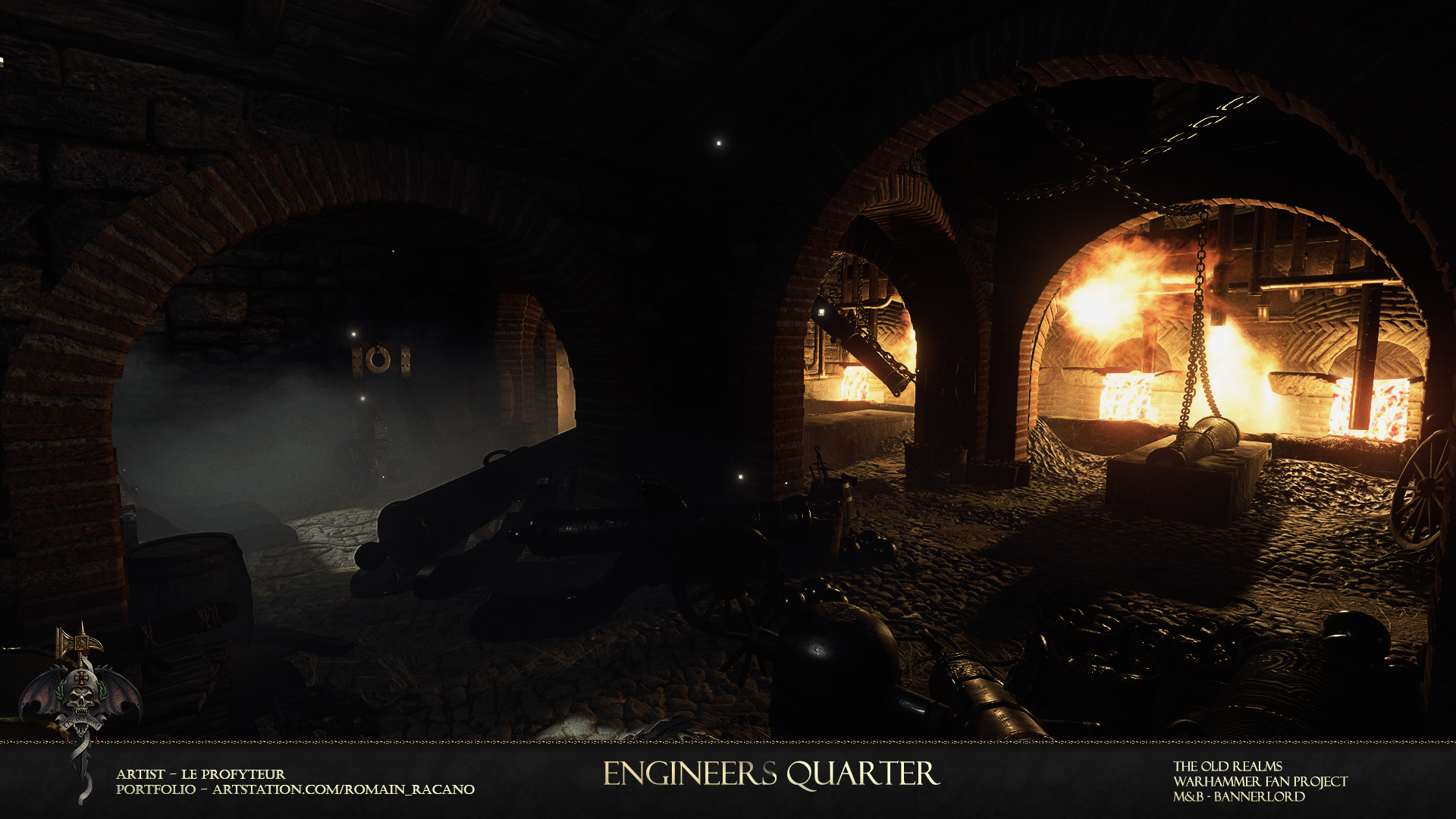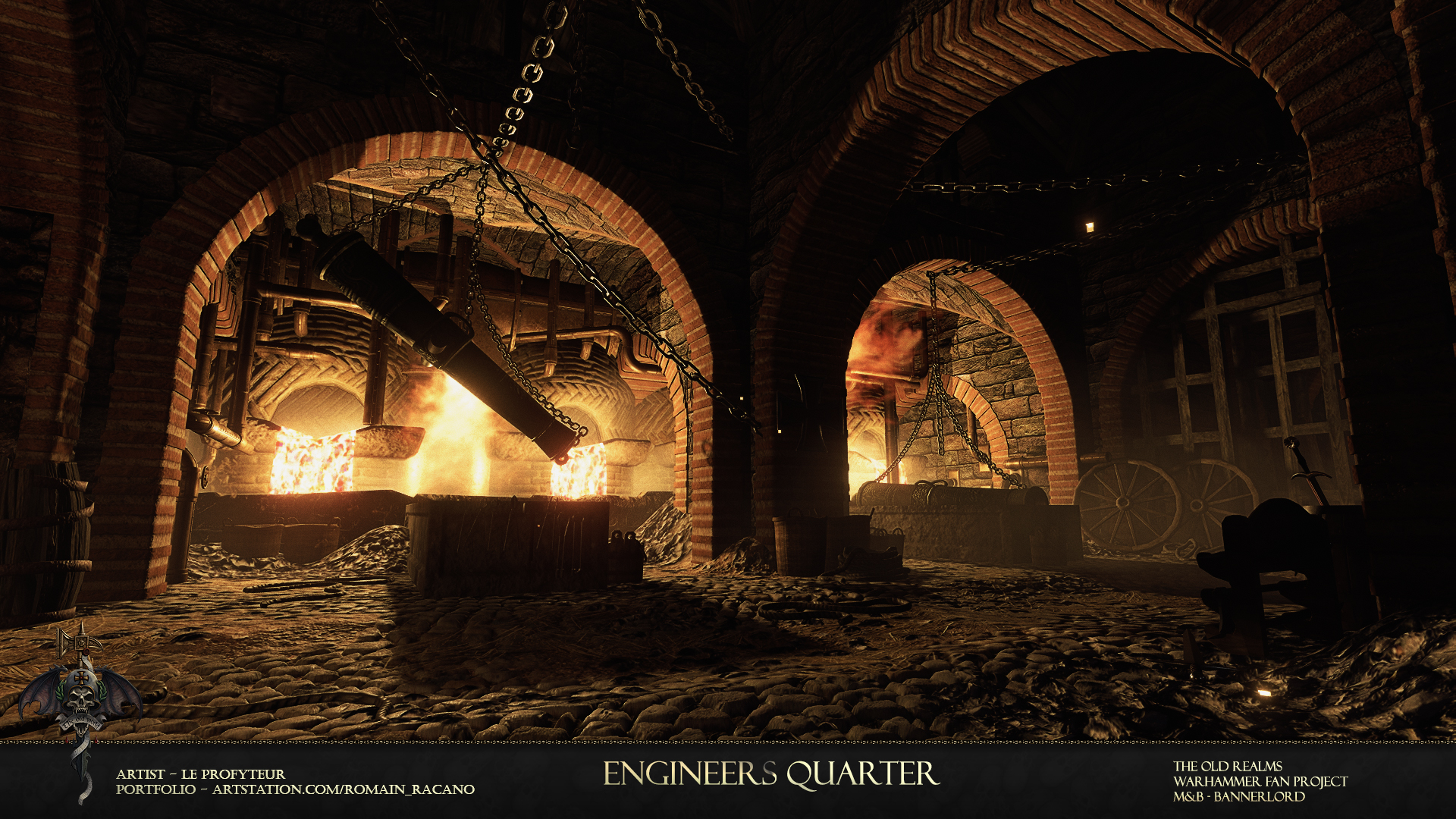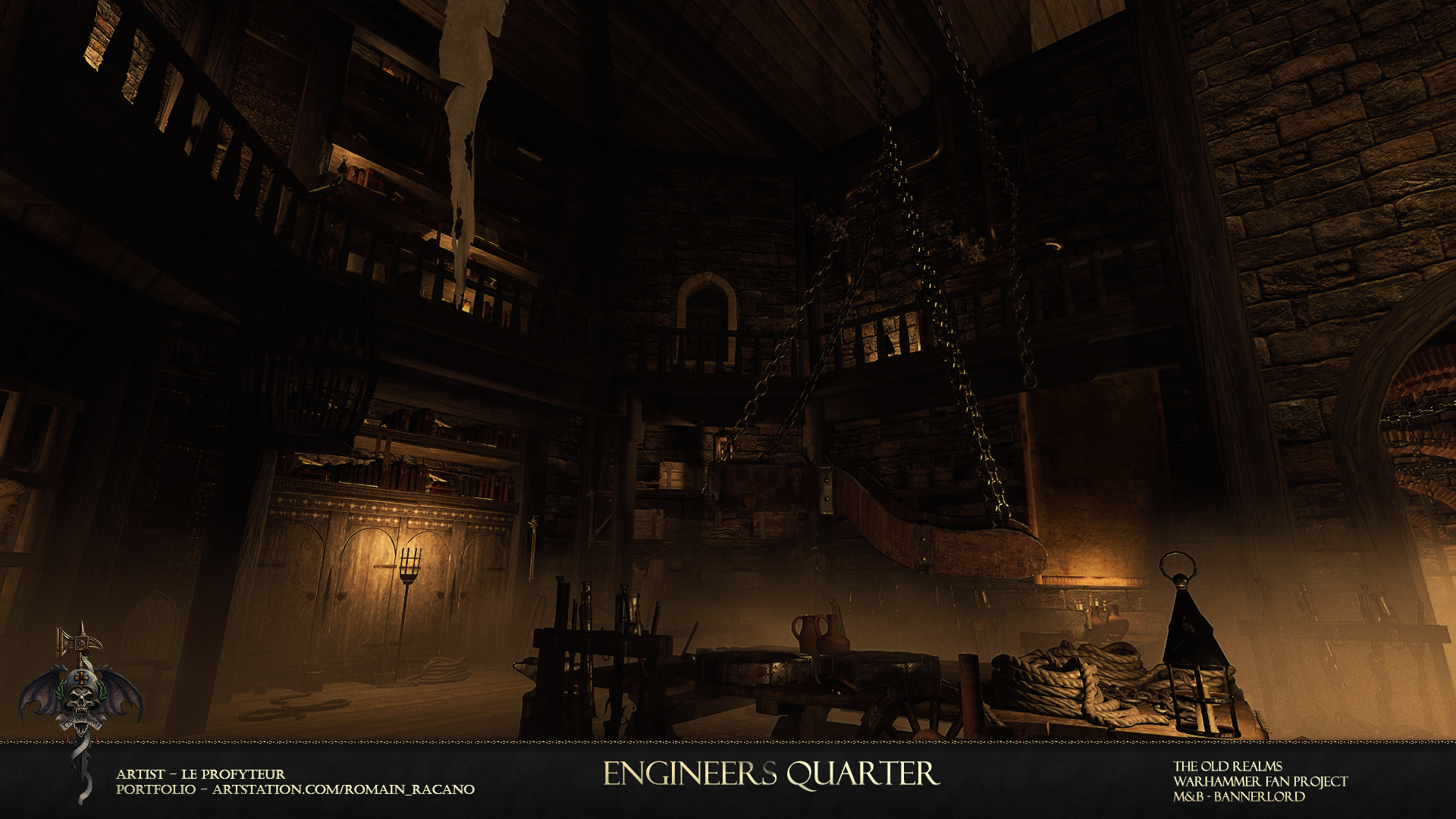 2D
Our latest concept from 2D will give you guys a wonderful peak into the future of Elspeth Von Draken, the Dark Lady of Nuln!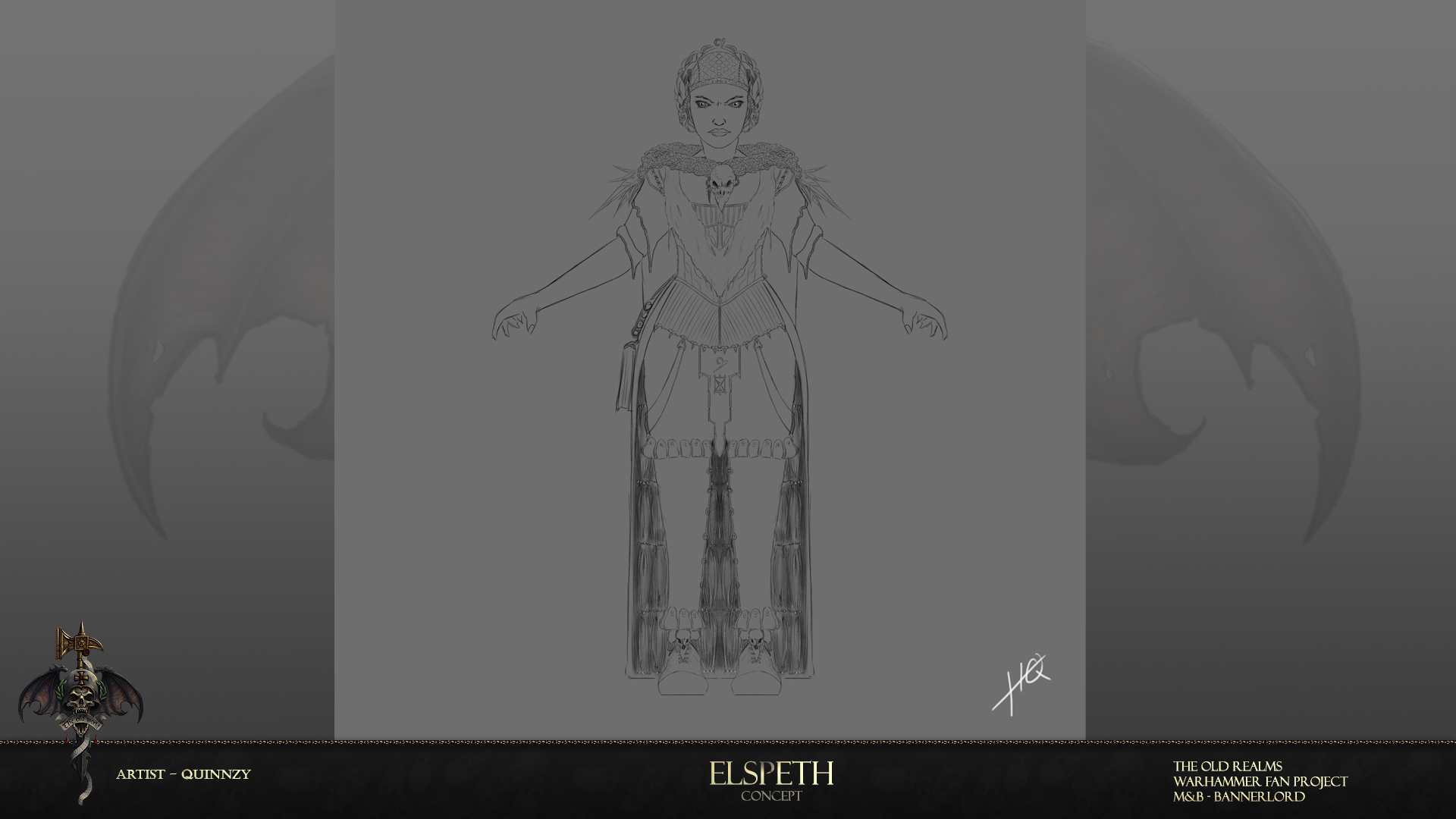 Code
A wide range of things are being worked on behind the scenes by our coders, pulling the strings to bring everything together in one functional piece.
A swathe of new spells are being added and tested while in preparation for the Nuln update, on top of this the implementation of basic 'proof of concept' or testing quests has been added for the players to engage with.
More details will come on this soon!

Lore
When not filling out the many descriptions and handcrafting the faces of our re-worked lords and ladies, the Loremasters are working on the Quest dialogue and alongside game design trying to build a concept for the potential addition of Mordheim. More to come on this also.
A special note, we are also looking for dedicated play testers for our QA team, if you are interested, please reach out to Jax or R4MPZY on the discord directly.
We are also still looking for Sound Engineers/Artists, 3D artists, Sceners and C# Coders. If you are interested in any of these roles, or any of the others, feel free to head over to our #applications channel on the discord! Everyone is completely welcome.