Introduction:
It is time for our next monthly! We have another nice big update with lots of progress to show across the project, we have even included some insight into what our coders are working on currently.
3D:
While it will be quite some time before Bretonnia is added as a faction, we have the King himself ready to lead his people in the Lady's name. While staring at this beauty we recommend you to play the following audio made by our very own SirSeaGhoul:
We also have some more equipment to later flesh out the Men-At-Arms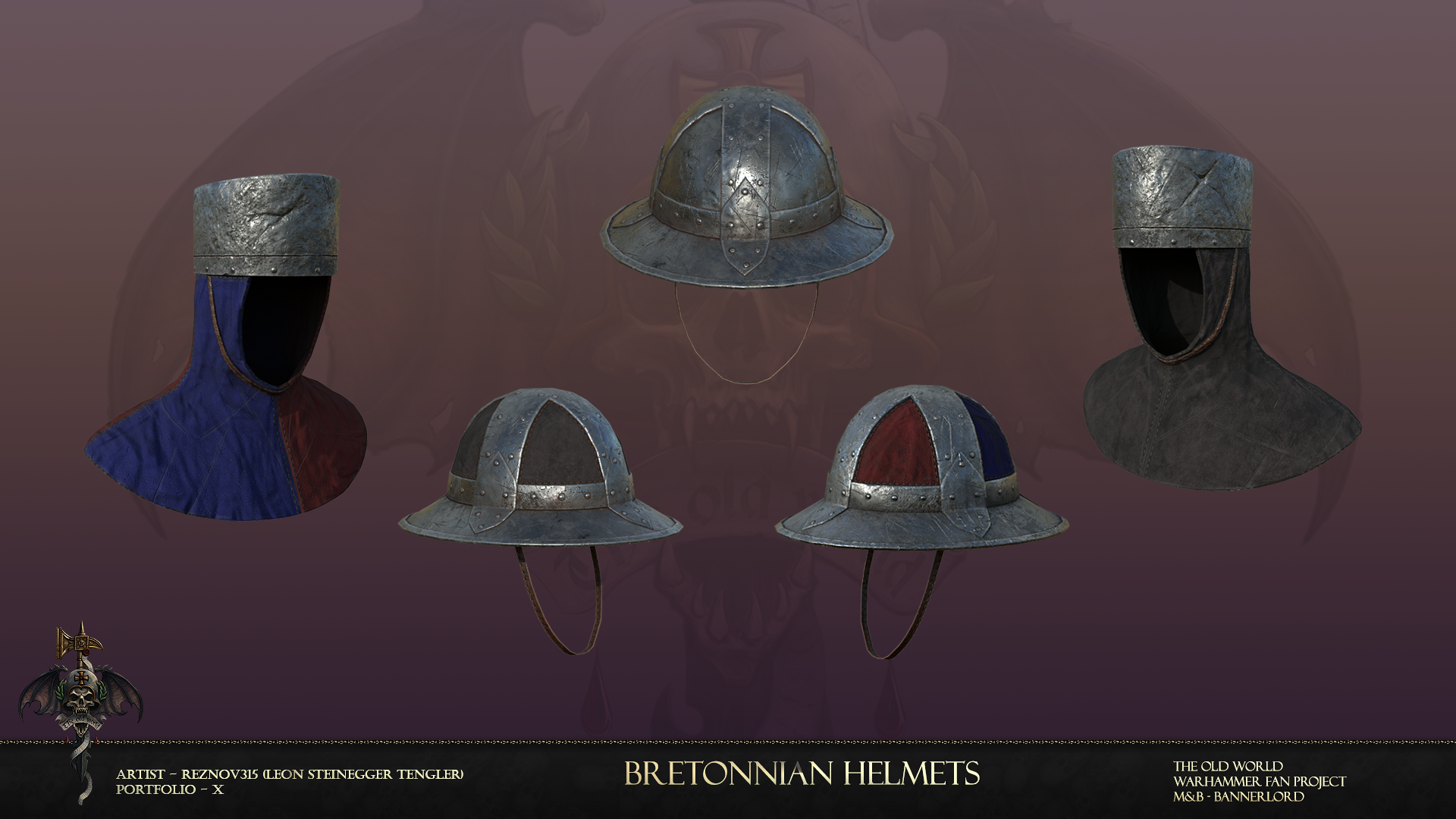 It has been shown before but we have our first Vampire Lord ready: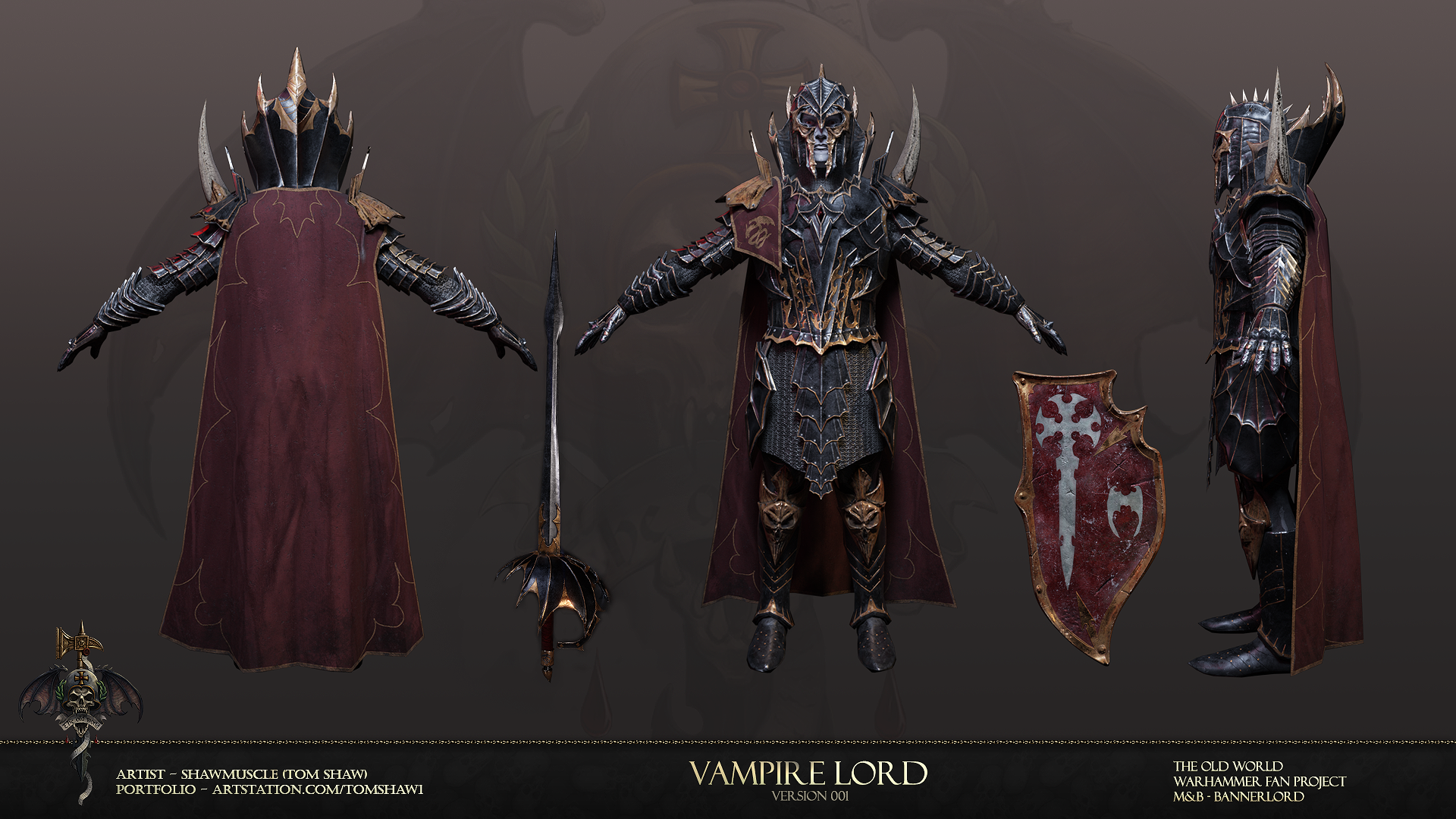 Progress is being made to bring the more monstrous units of the VC roster to life, starting with Ghouls.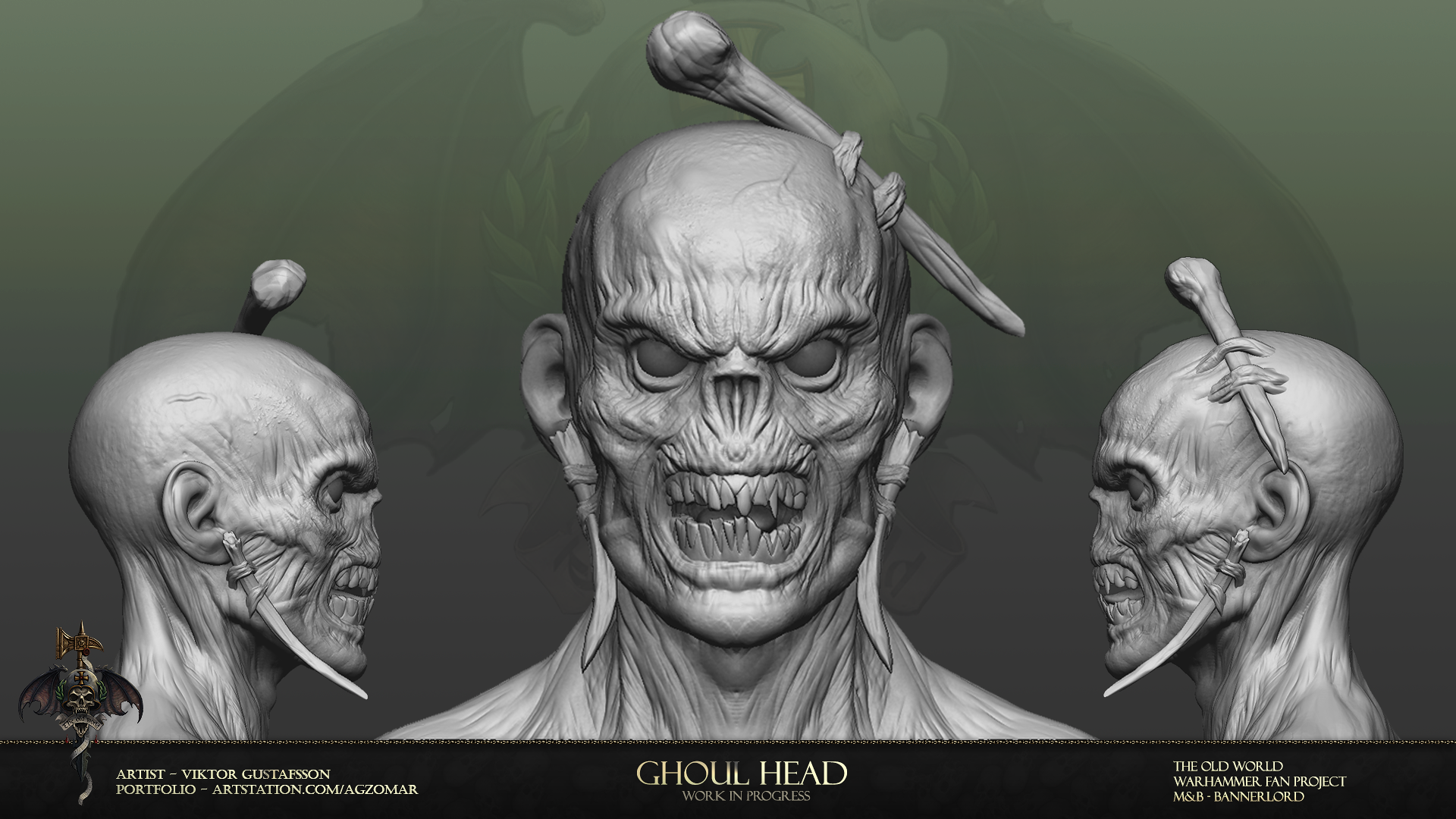 As shown in our last update we have our own skeleton model and now work is being done to make sure that they are armed and deadly.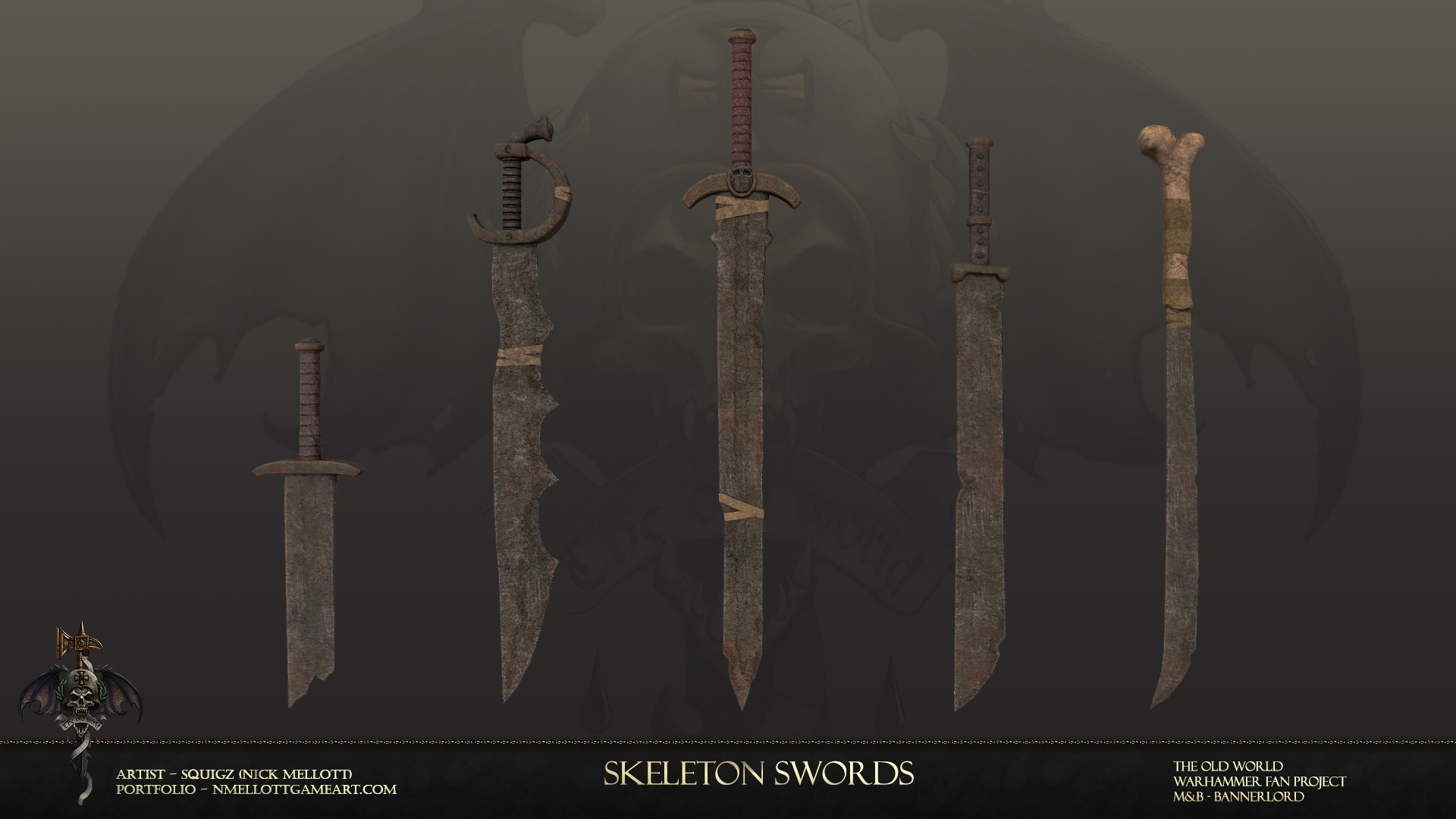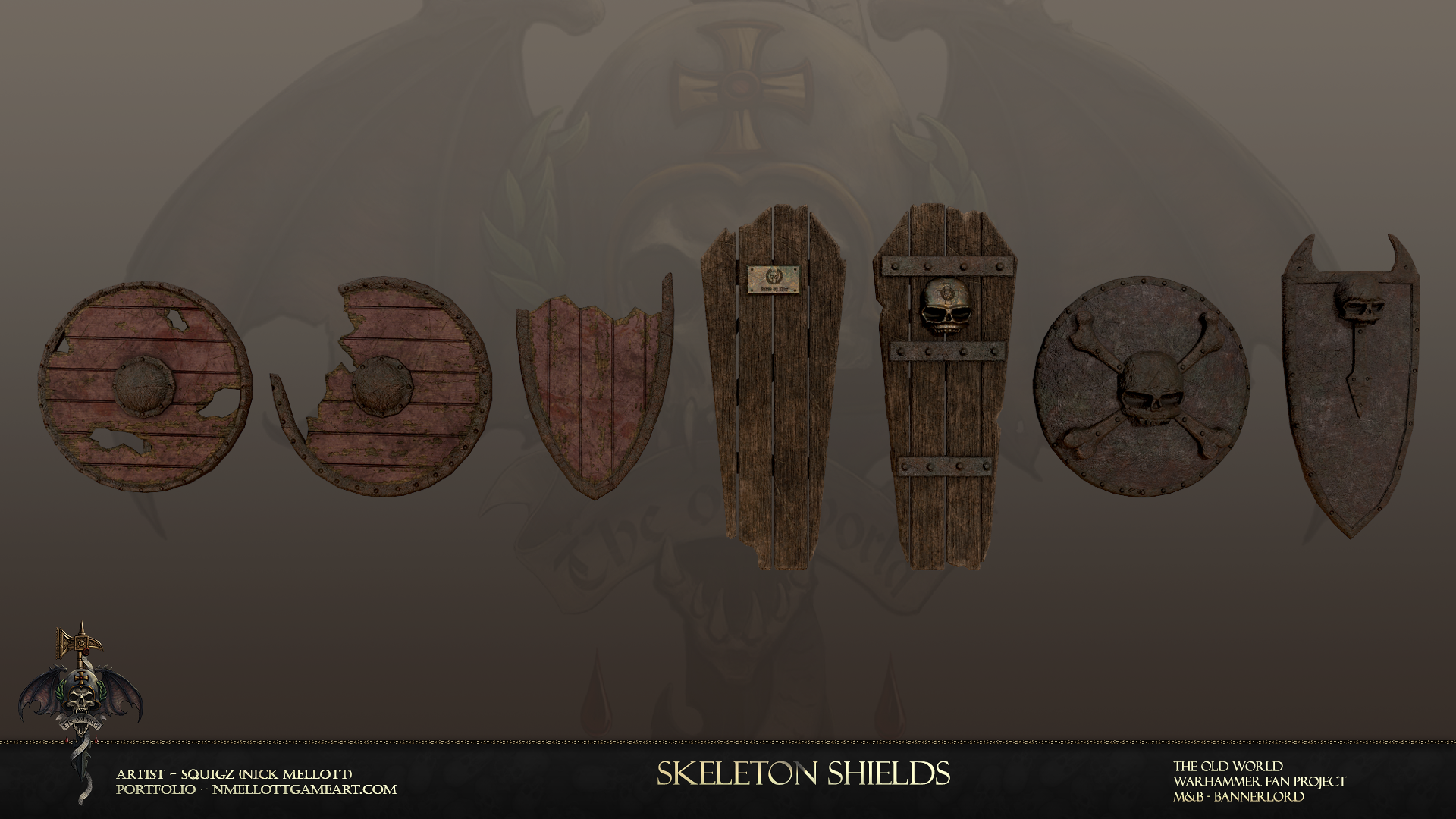 We also have something far more deadly for the Vampires themselves.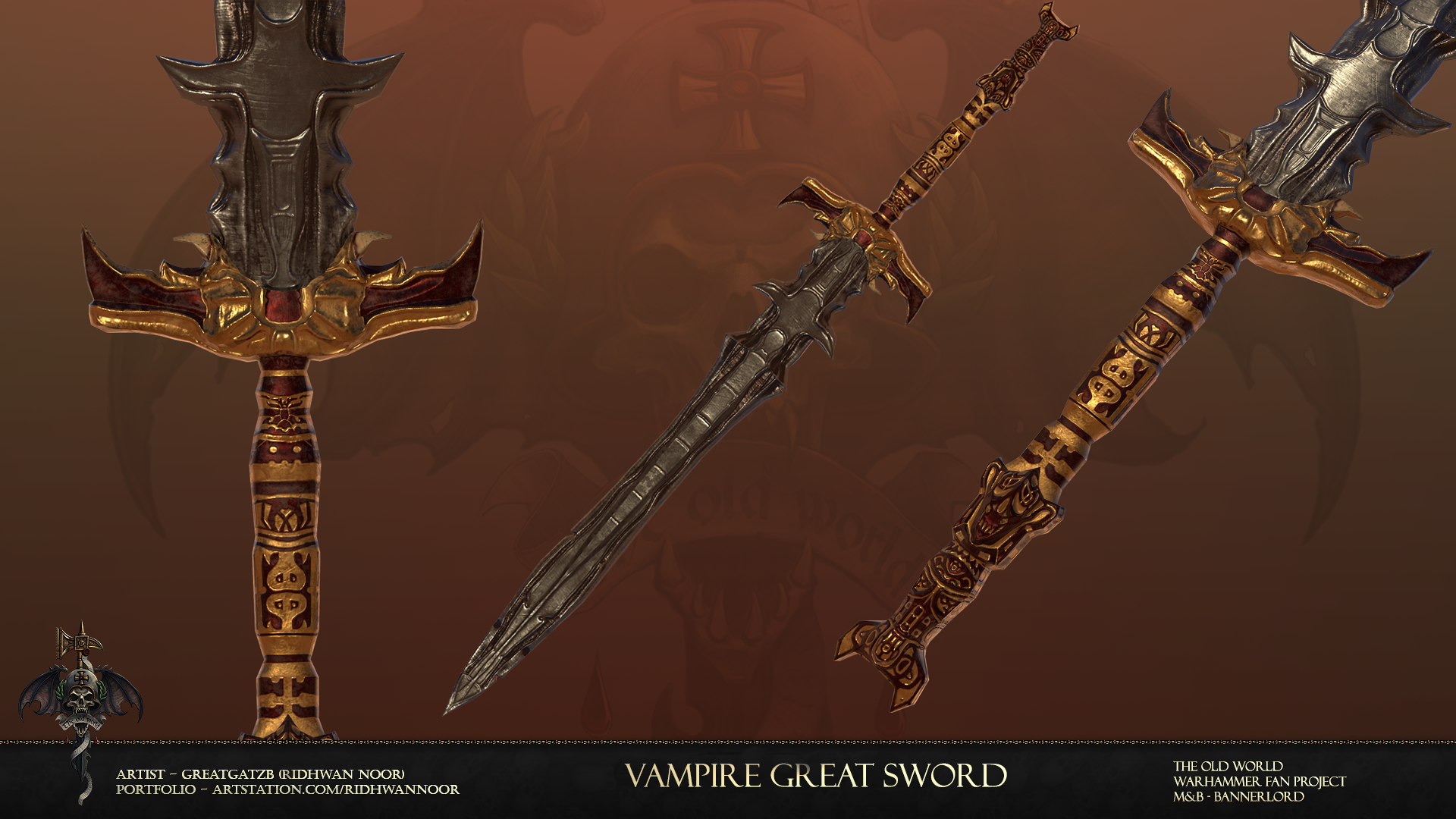 For the Empire we have implemented two new weapons, a rapier and our very first Warhammer.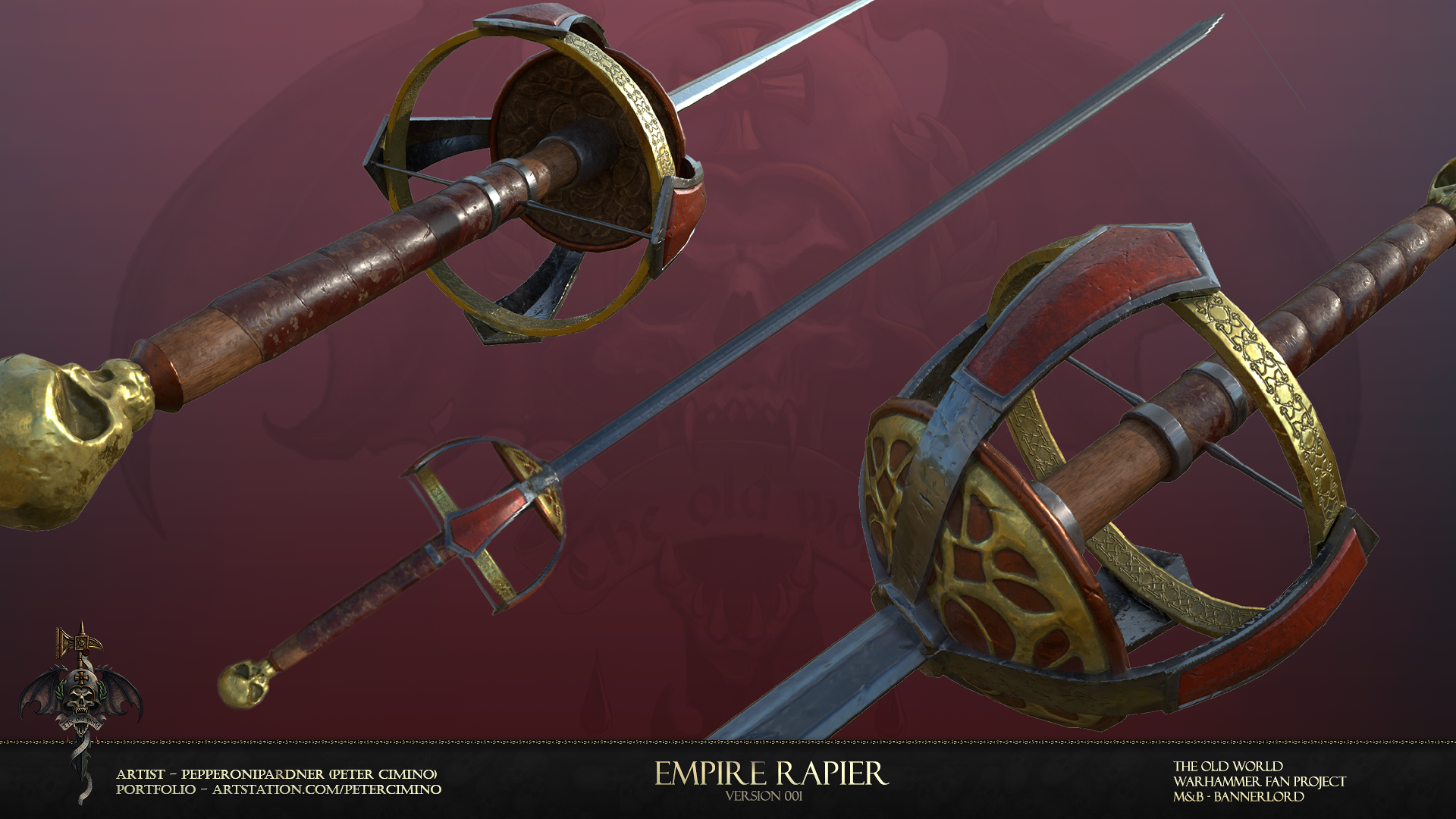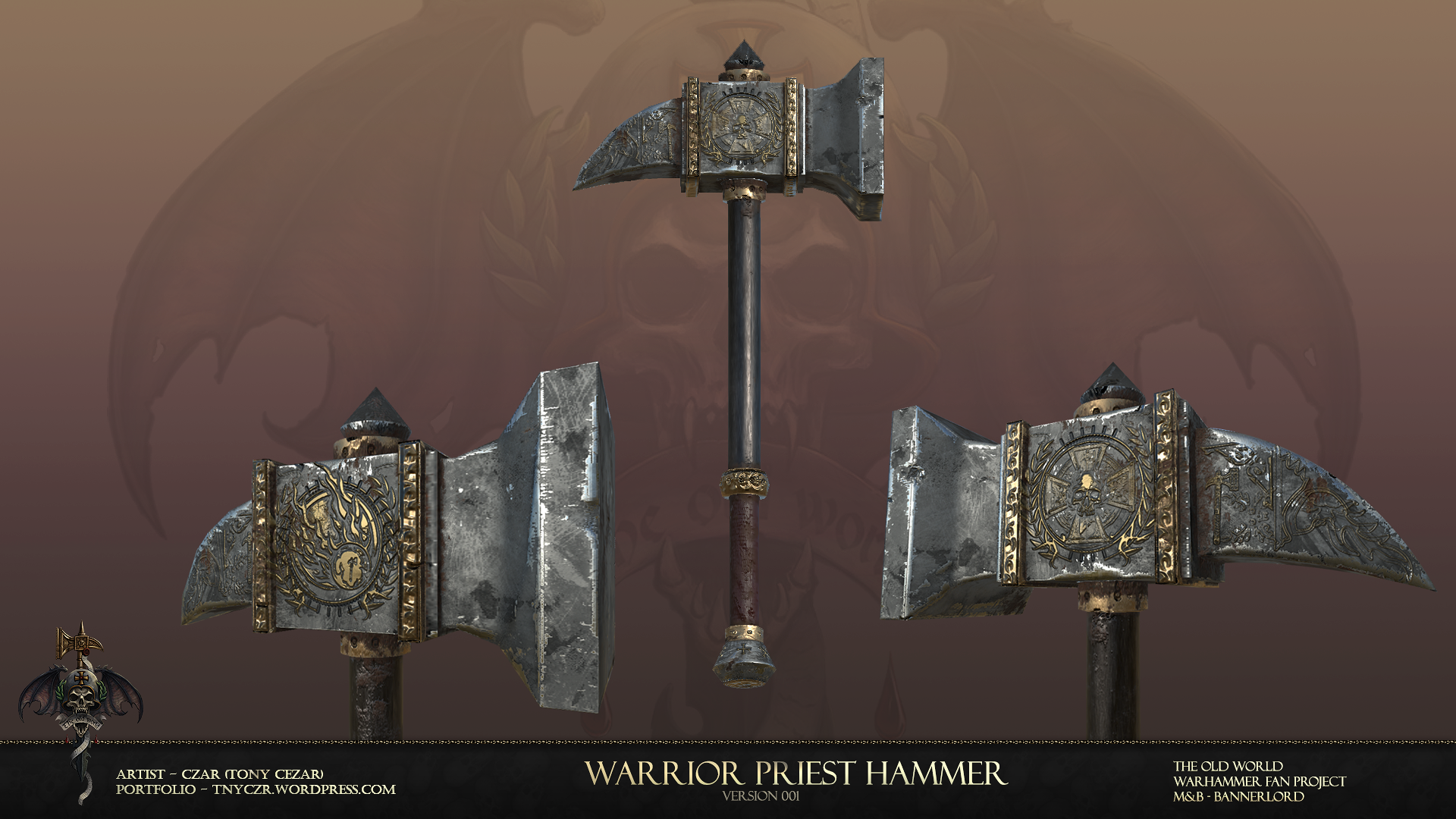 Lastly for our Environment team we now have a nice big guillotine.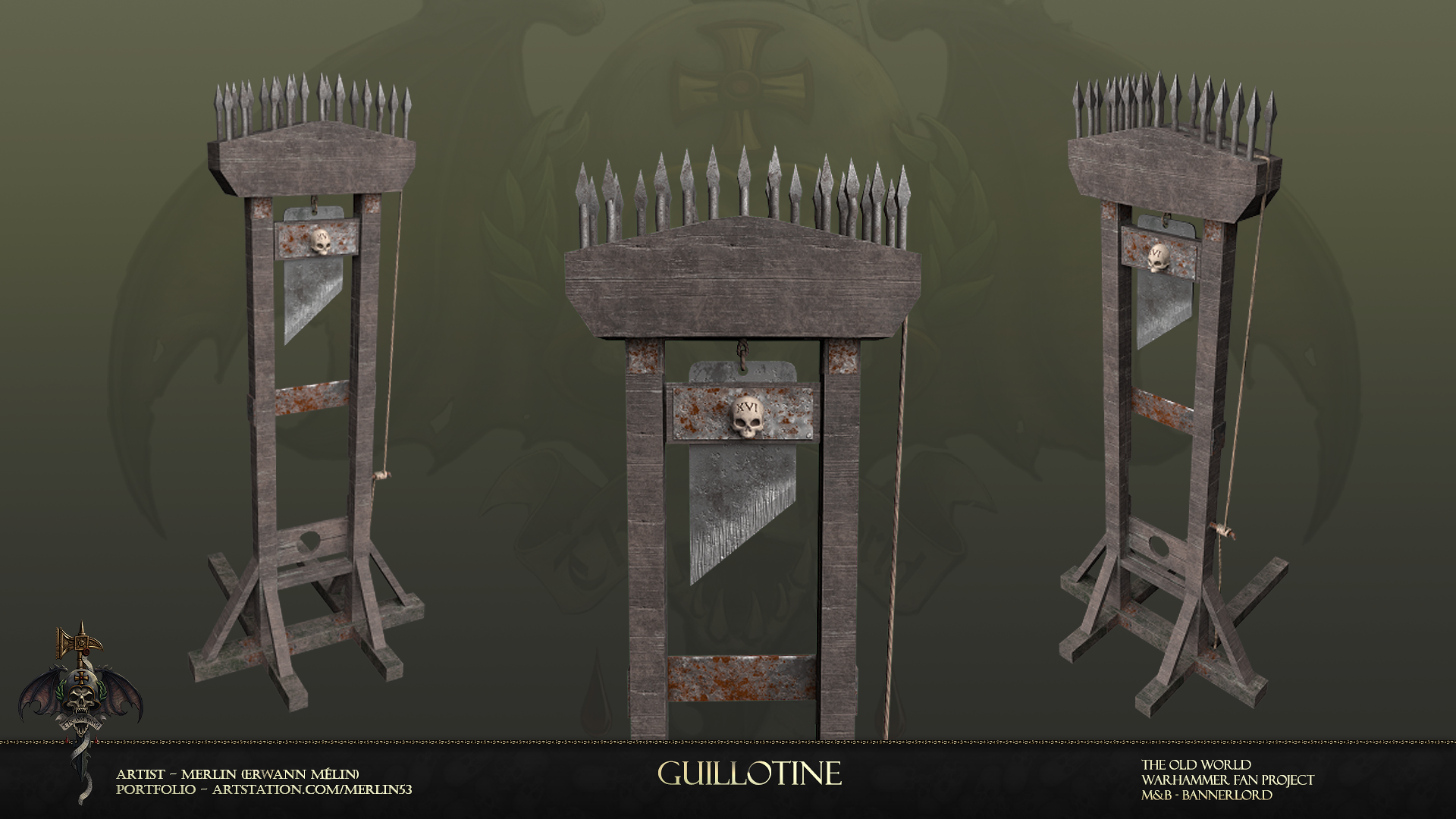 Scenery:
Steady progress is also being made by our sceners and there is a nice variety for us to show off this update, in time we hope to show them off with a bit more flare!
2D:
We have a lot of concepts for this update, from Vlad and Mannfred to Warrior priests and Chaos Warriors. There is a lot to look forward to!
Imperial Concepts:
We have been able to direct some more attention towards the Empire this update and we have a swathe of Imperial concepts to show off.
Starting with an Empire General.
Followed by a good look at Warrior priests, Flagellants and the State Troops.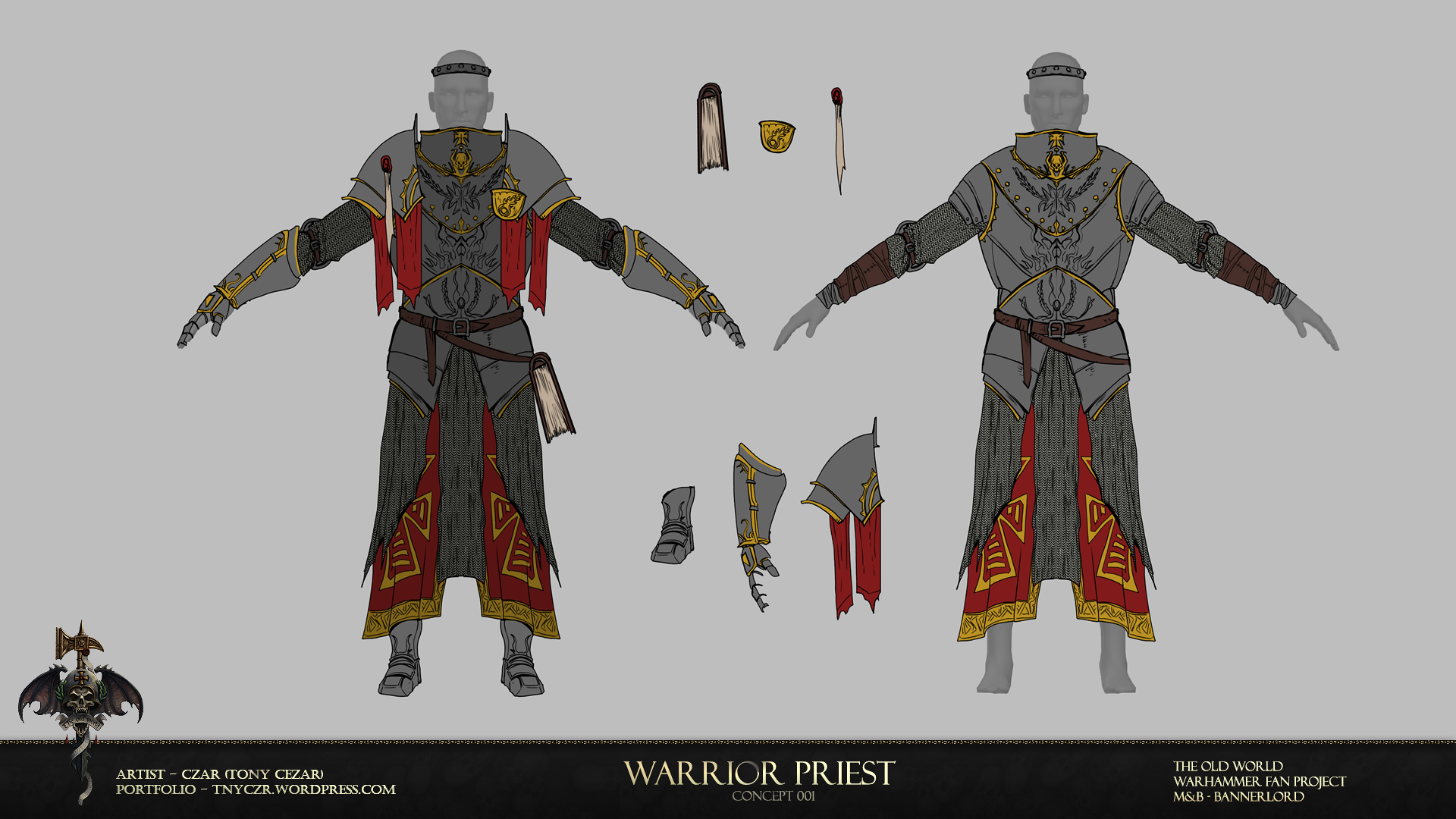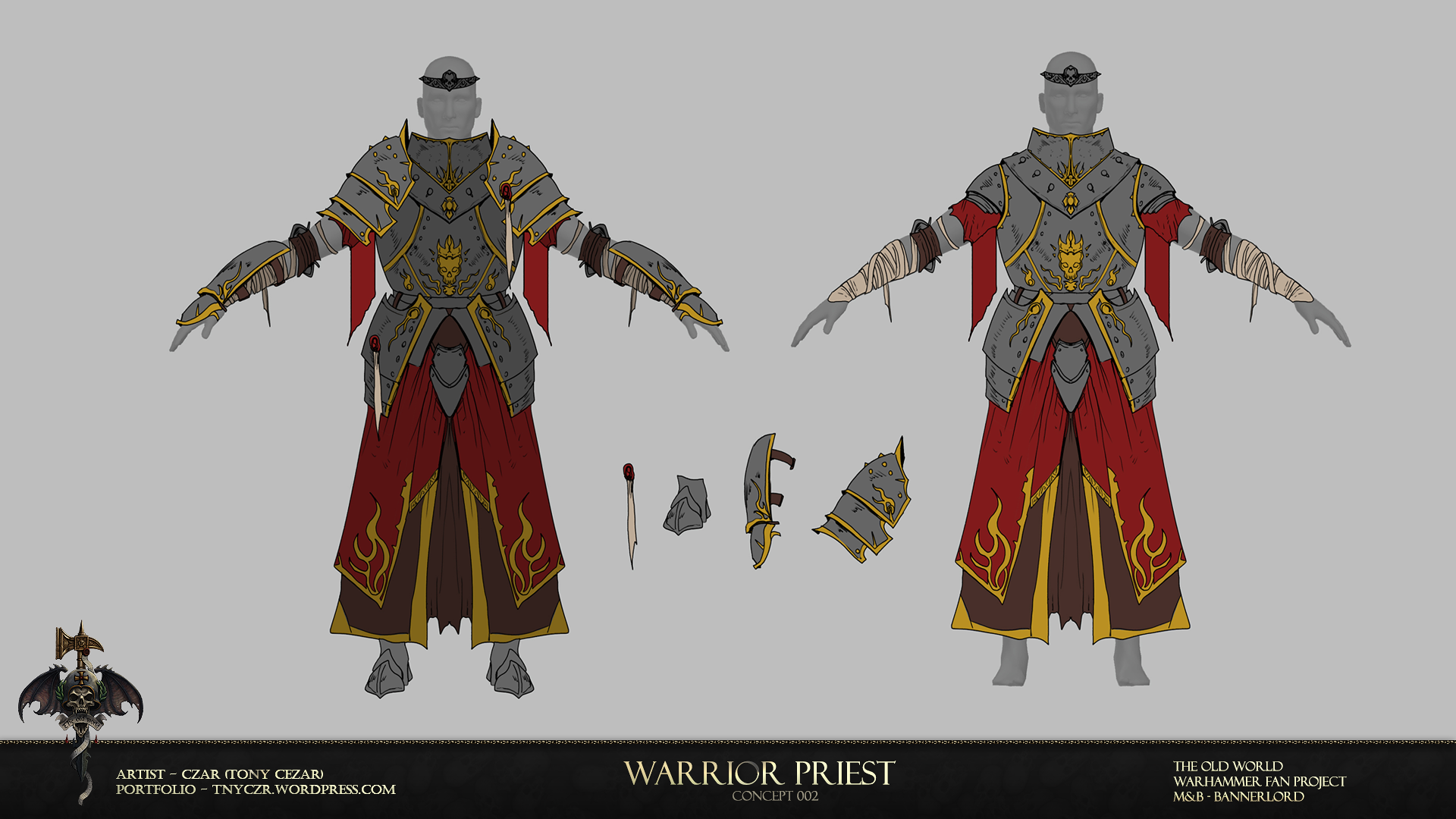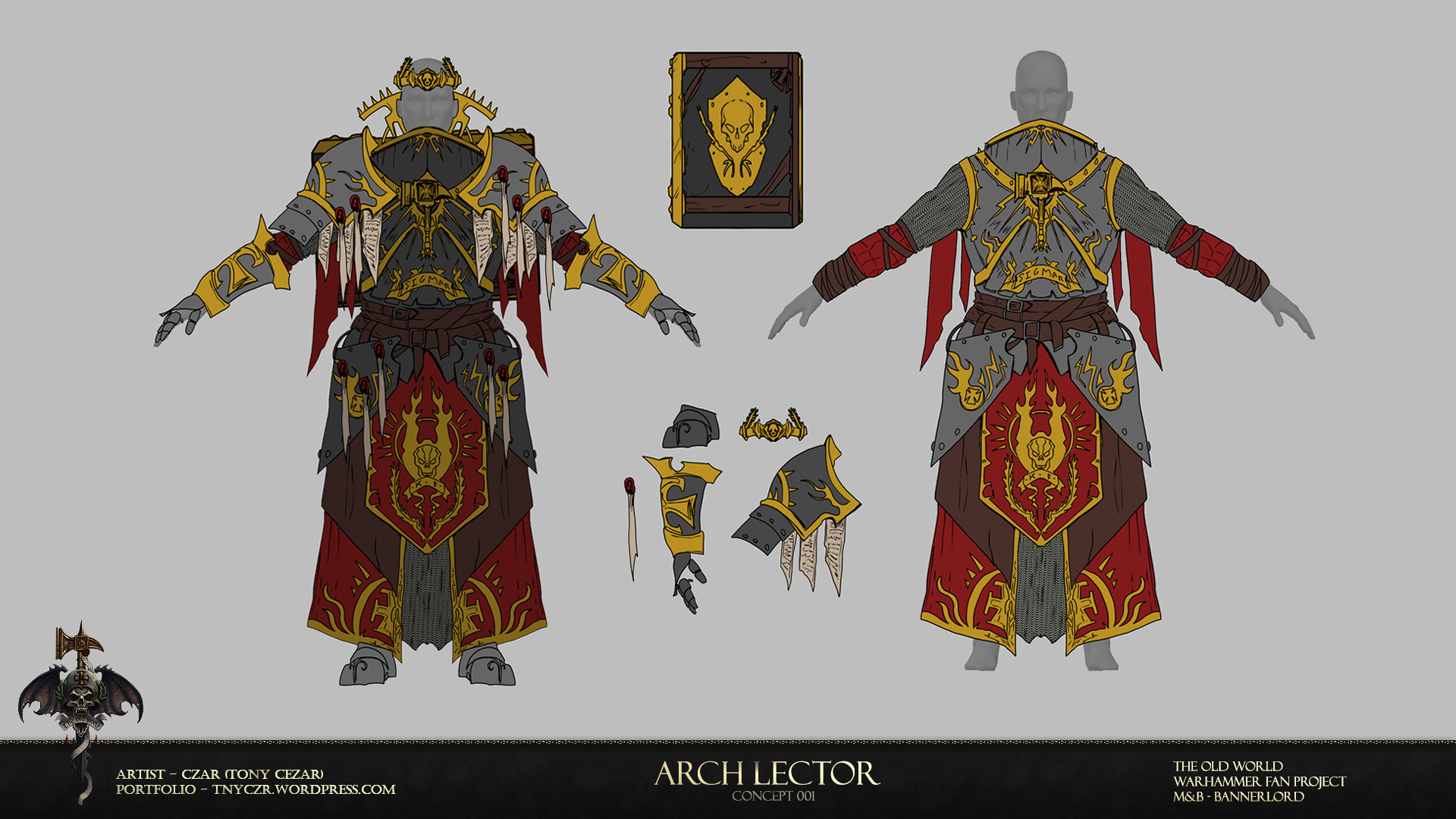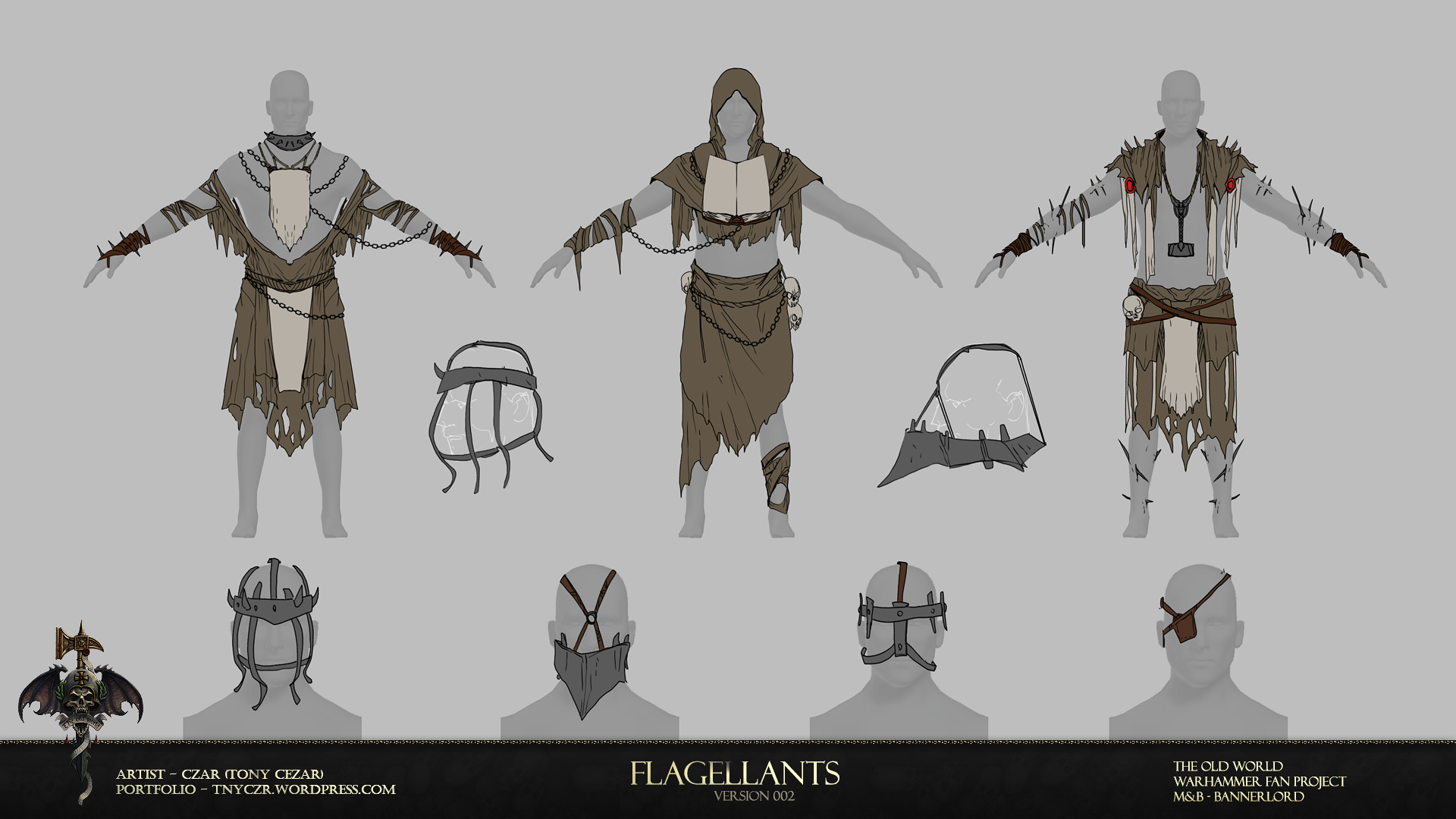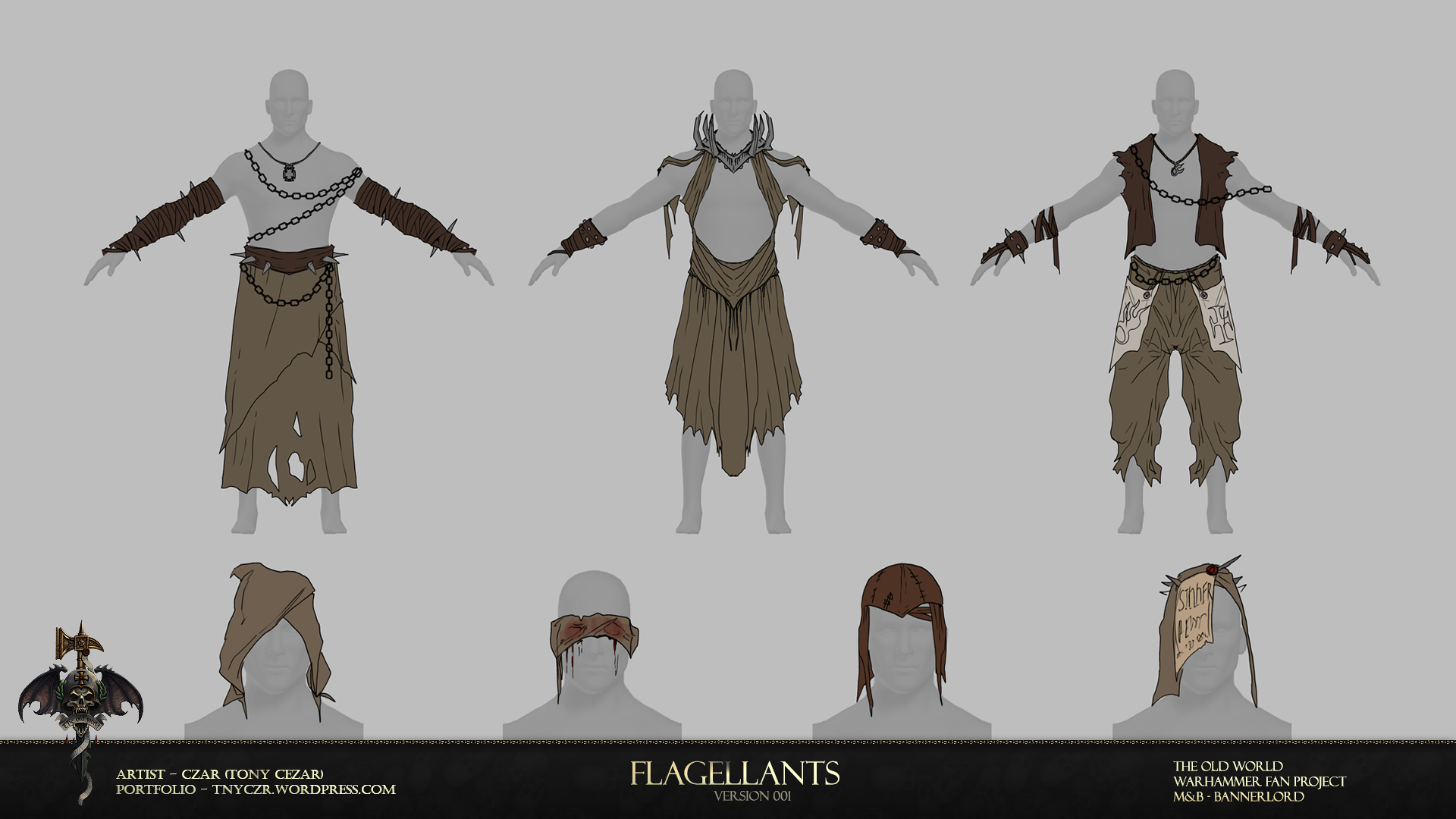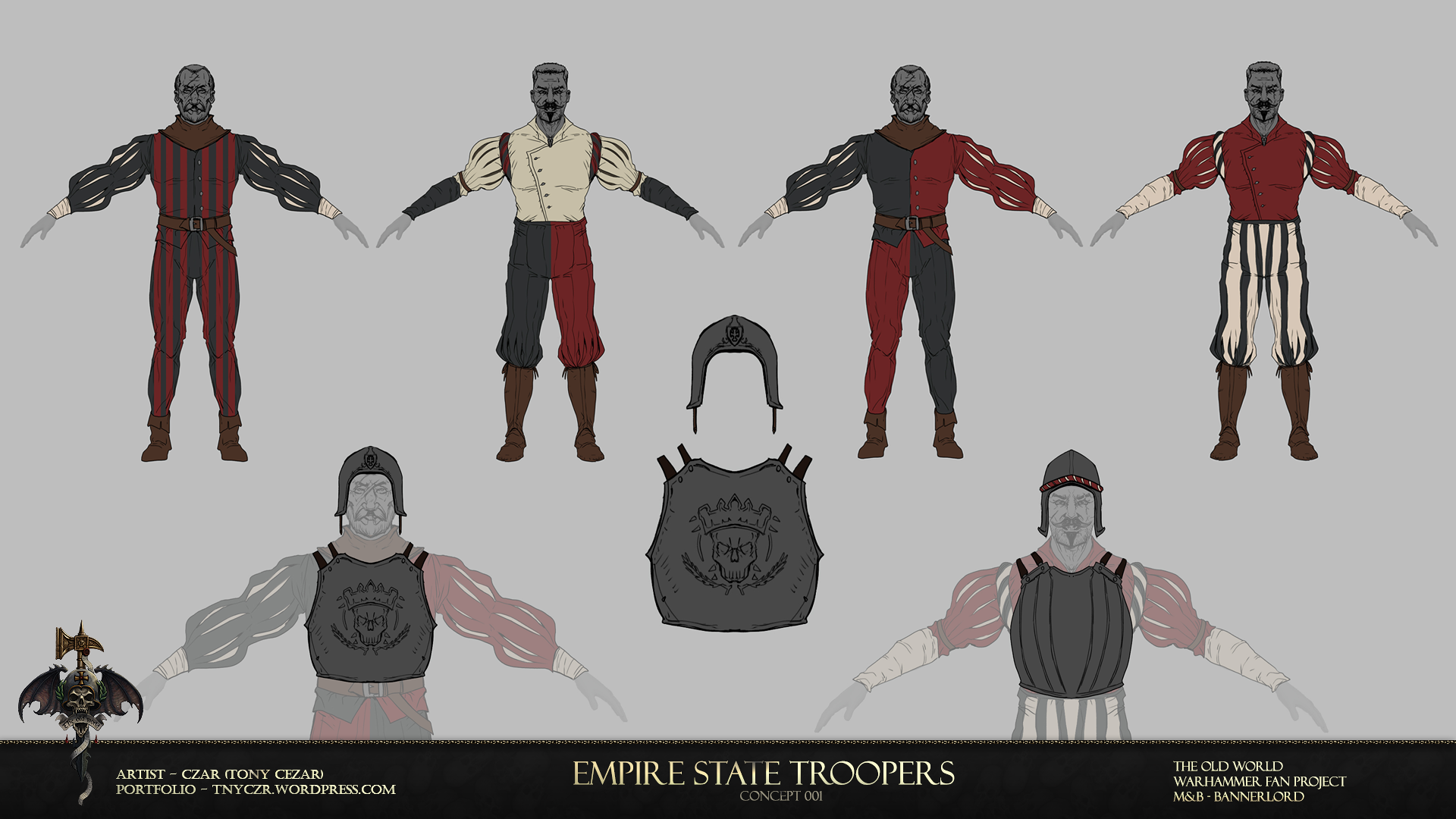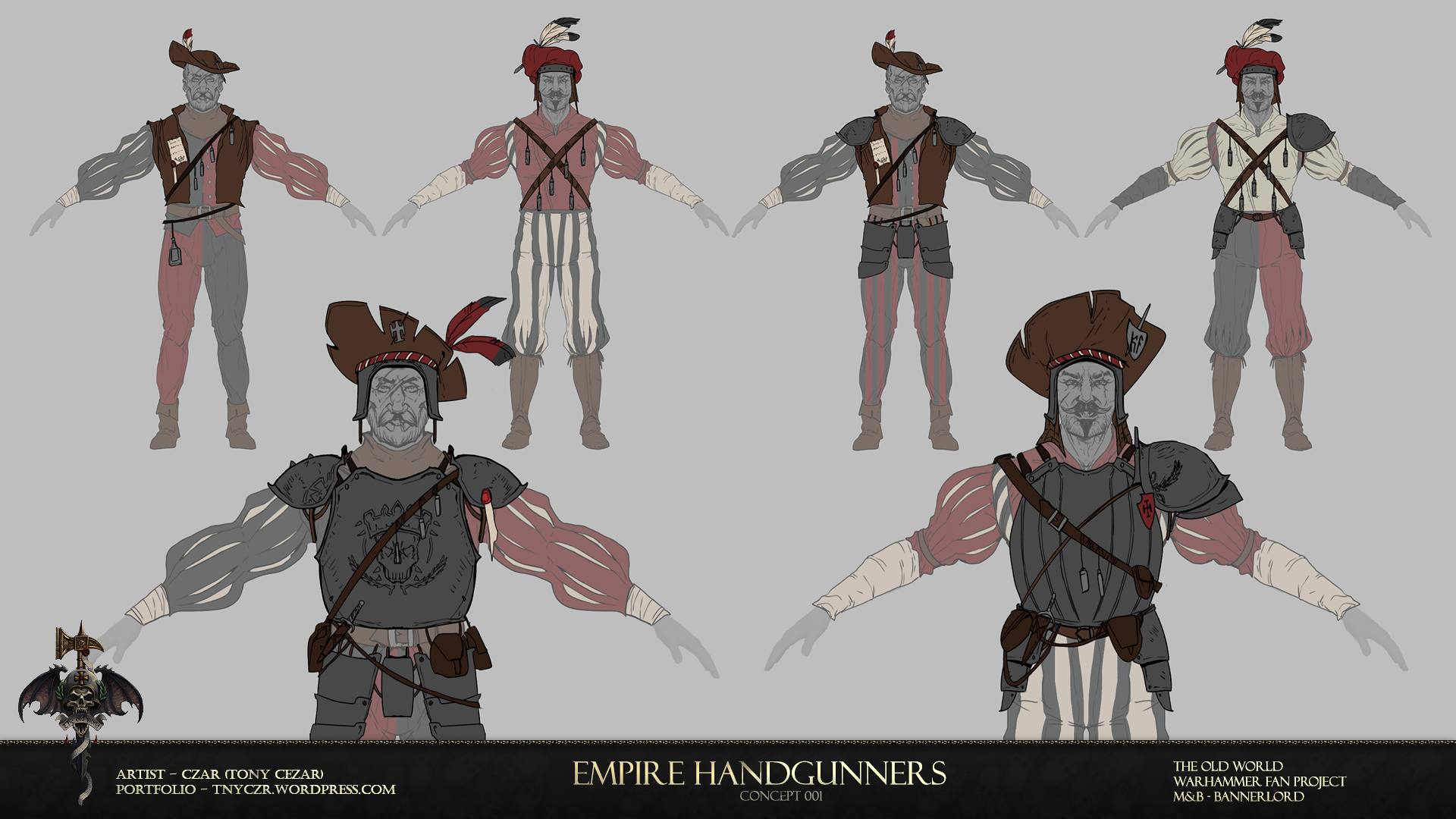 Most importantly, we have lots of hats!
Vampire Concepts:
For the Vampires we have a nice variety of both weapons and characters, including necromancers, Mannfred and a nice set of Vampire weaponry.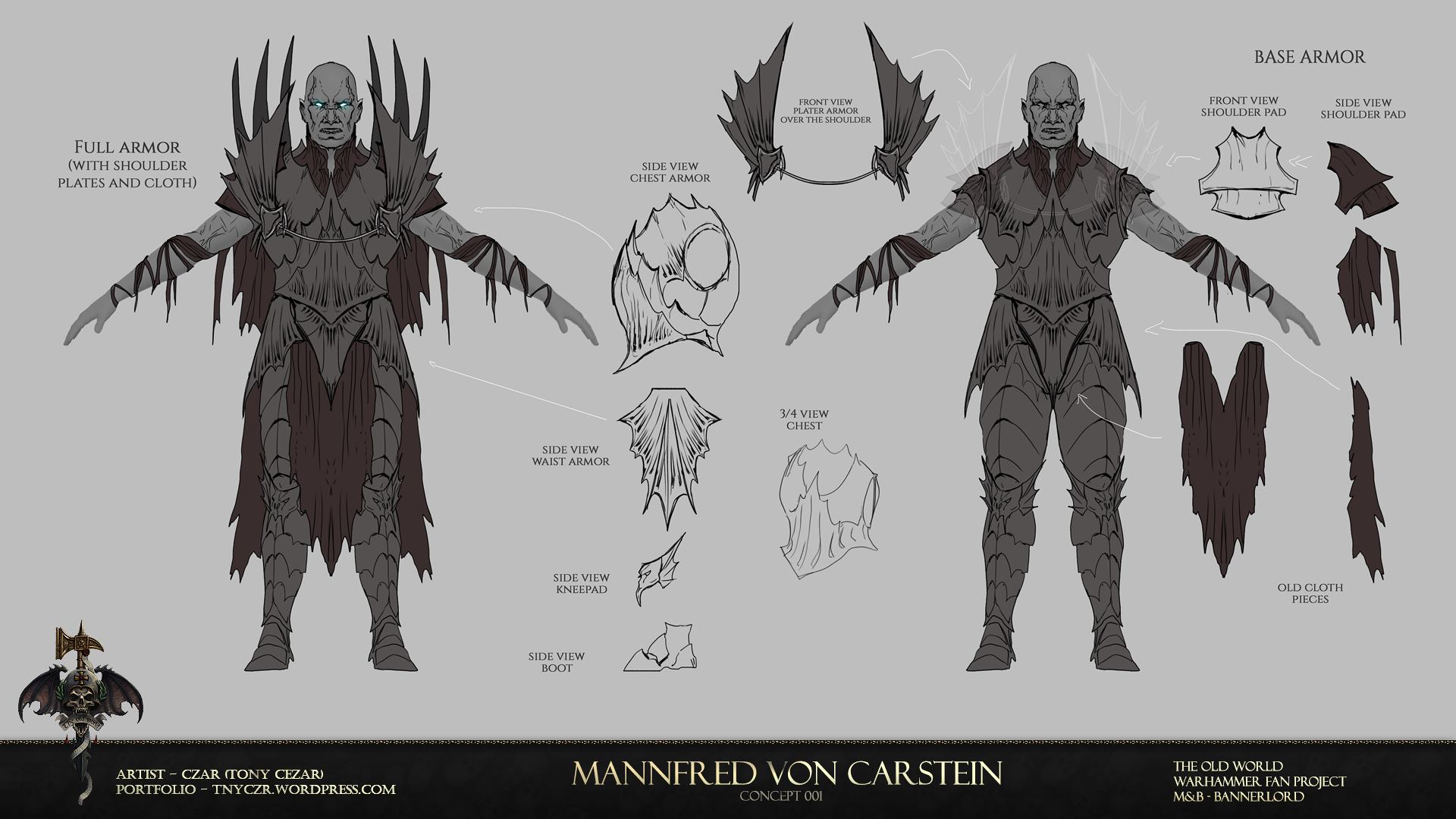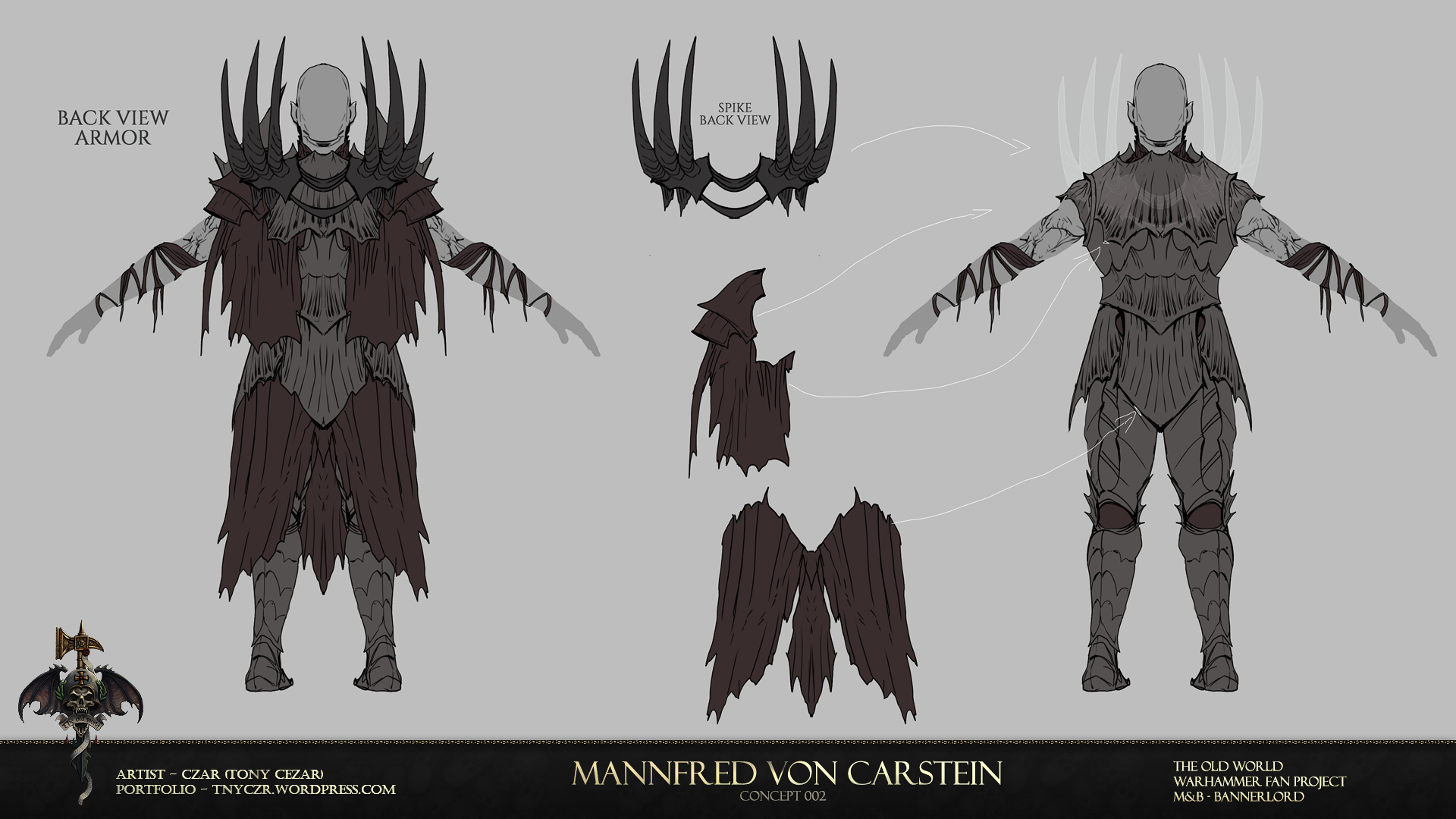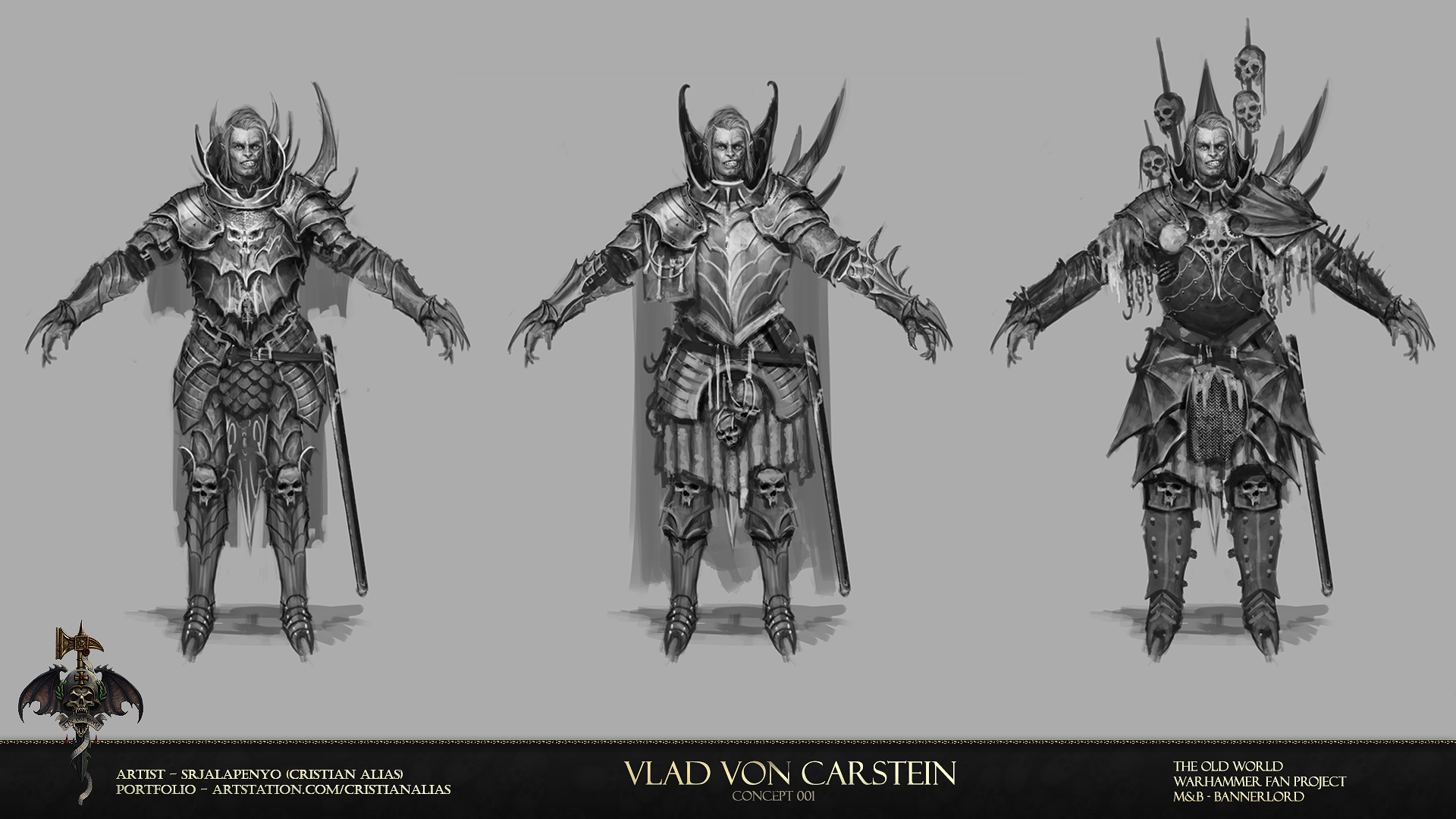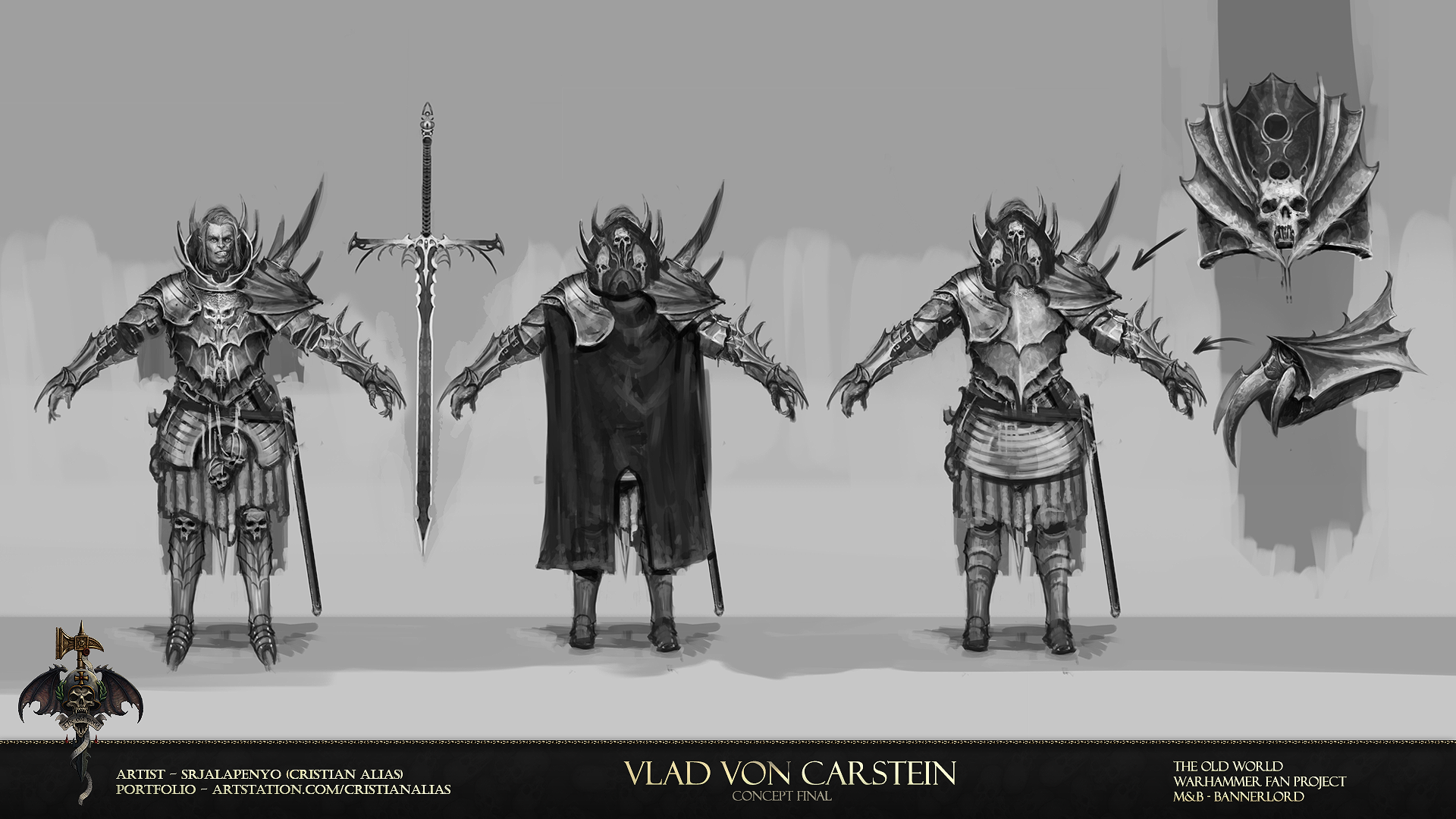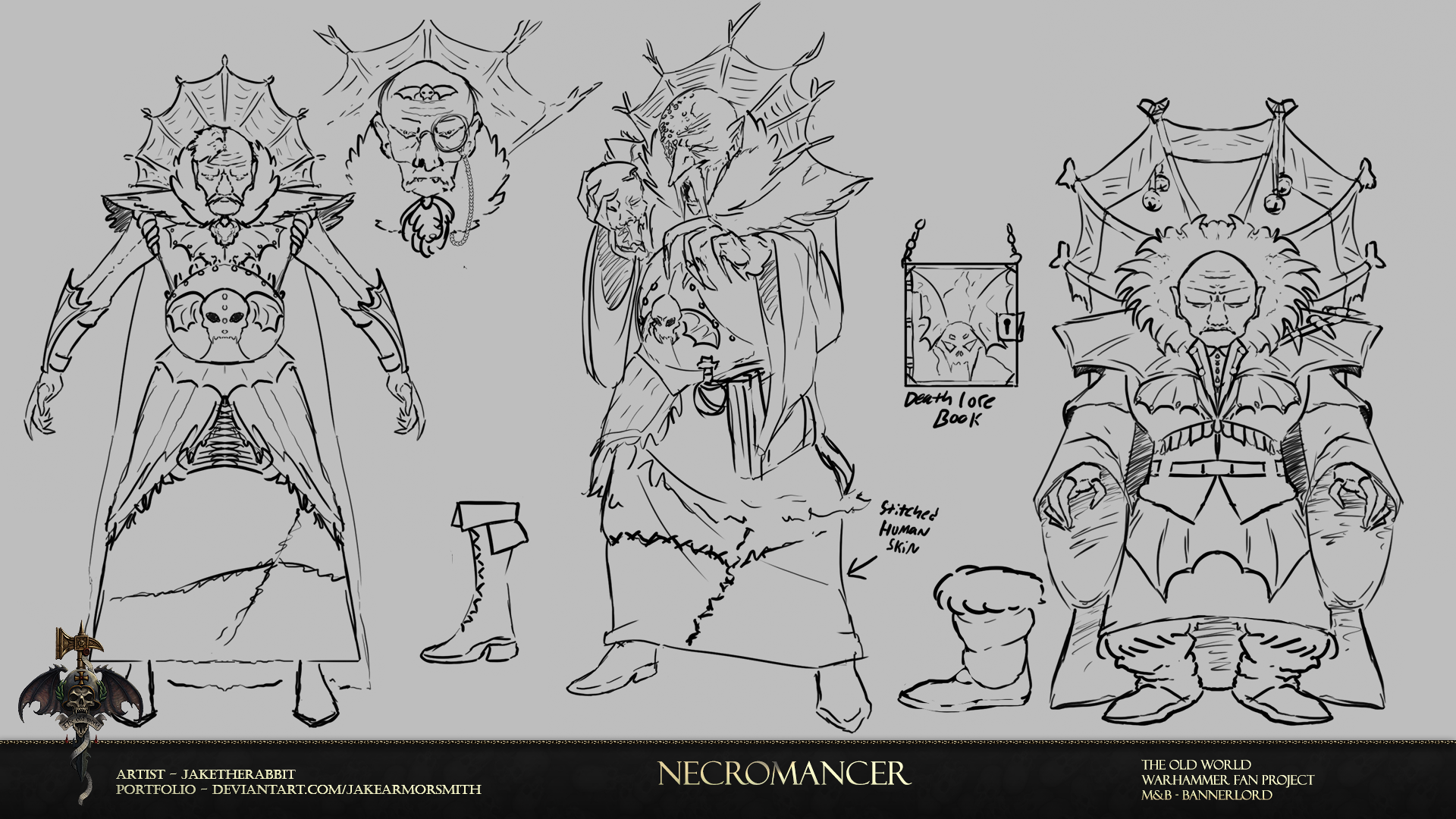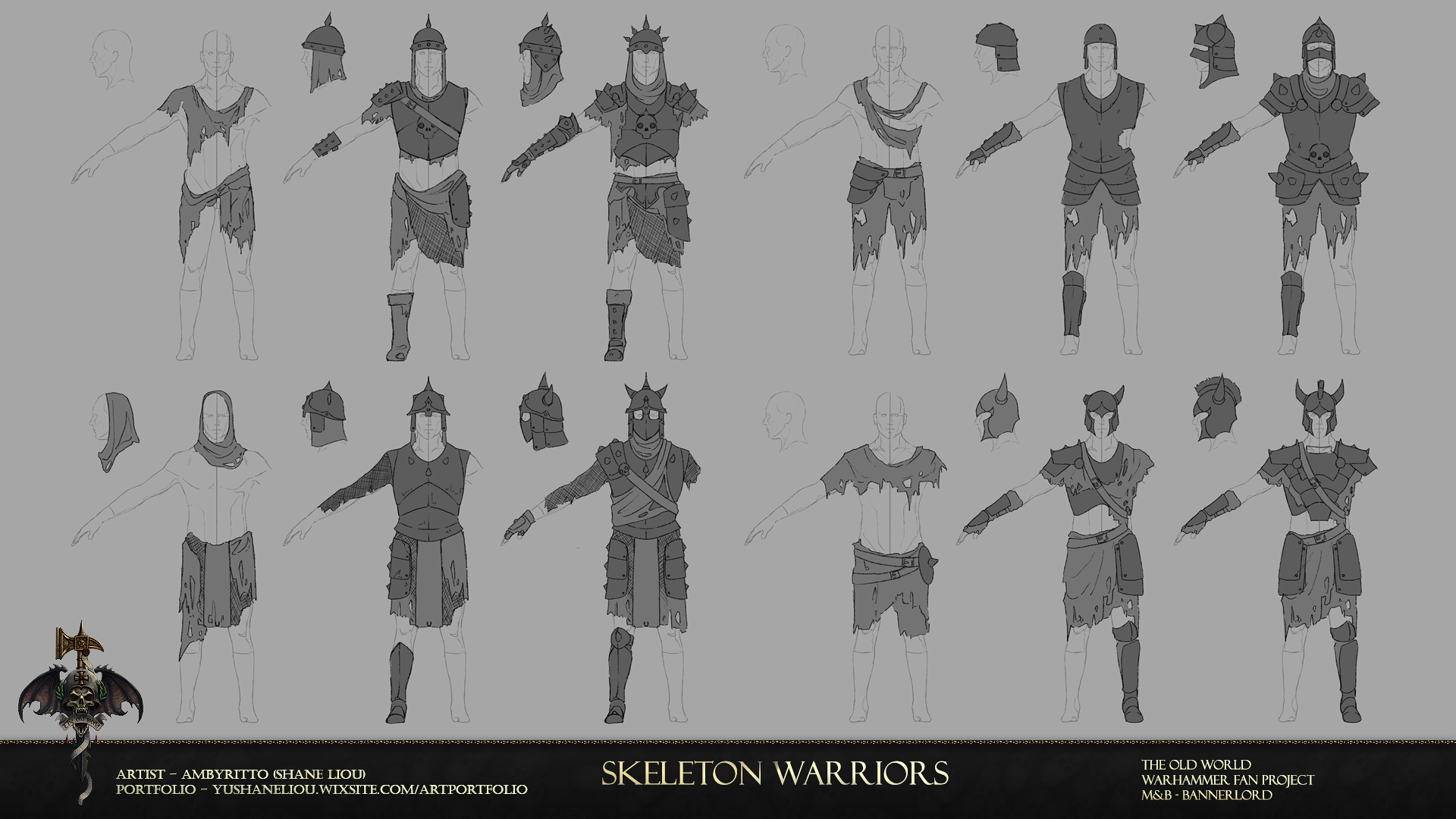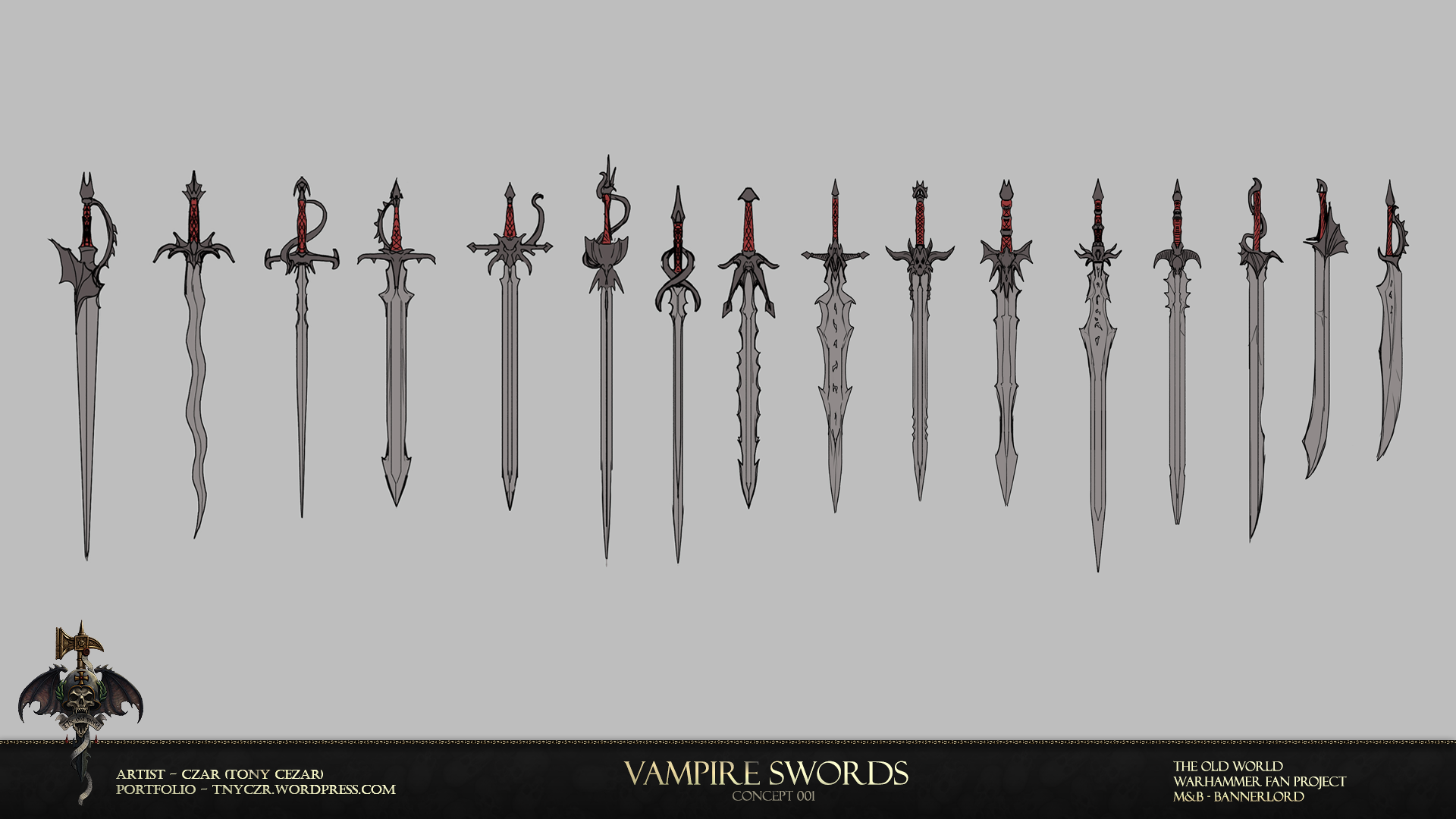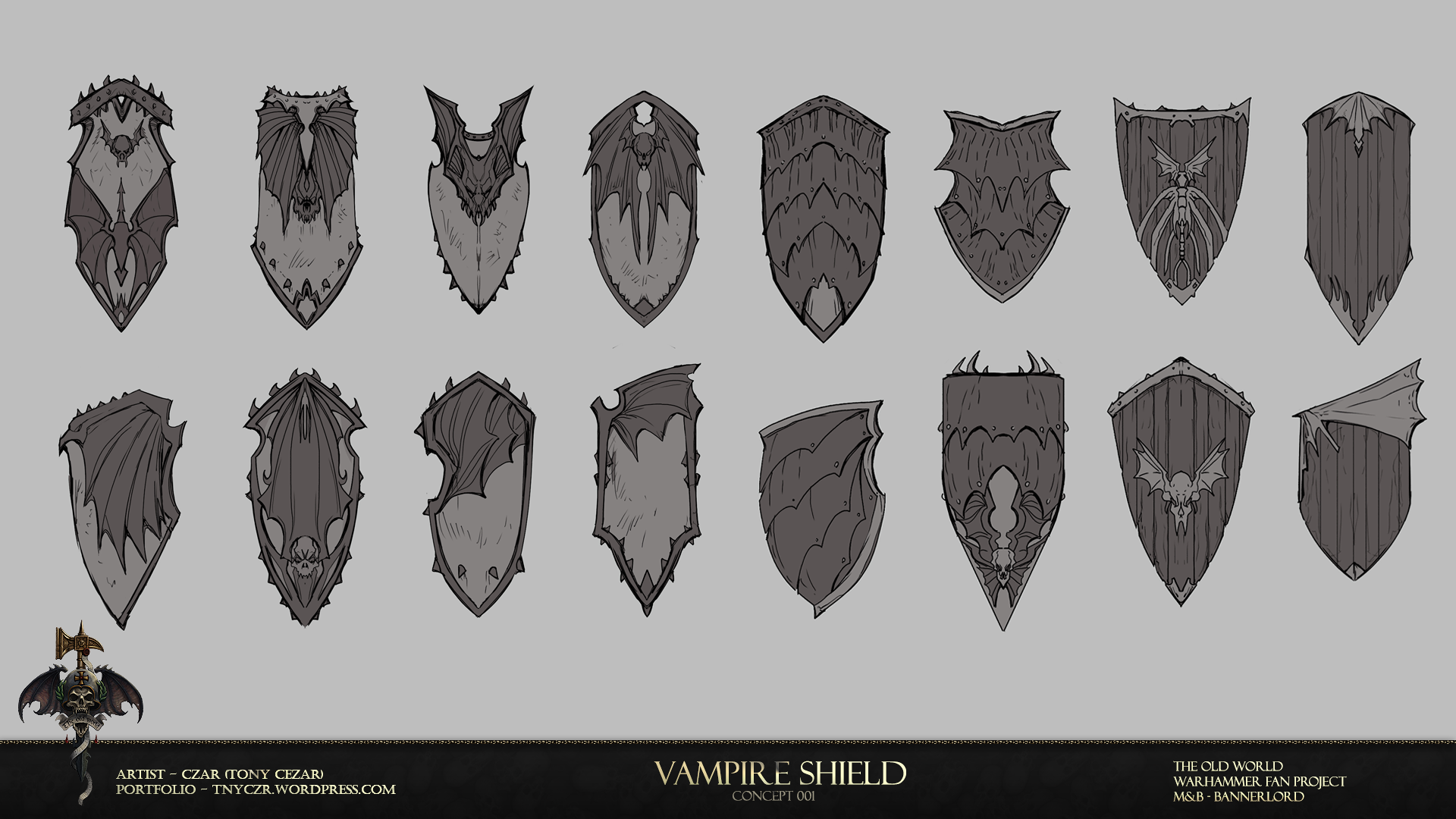 Of course, what are the Vampire Counts without Blood Knights?
Chaos Concepts:
We even have our very first Chaos Warriors concept work ready for the future!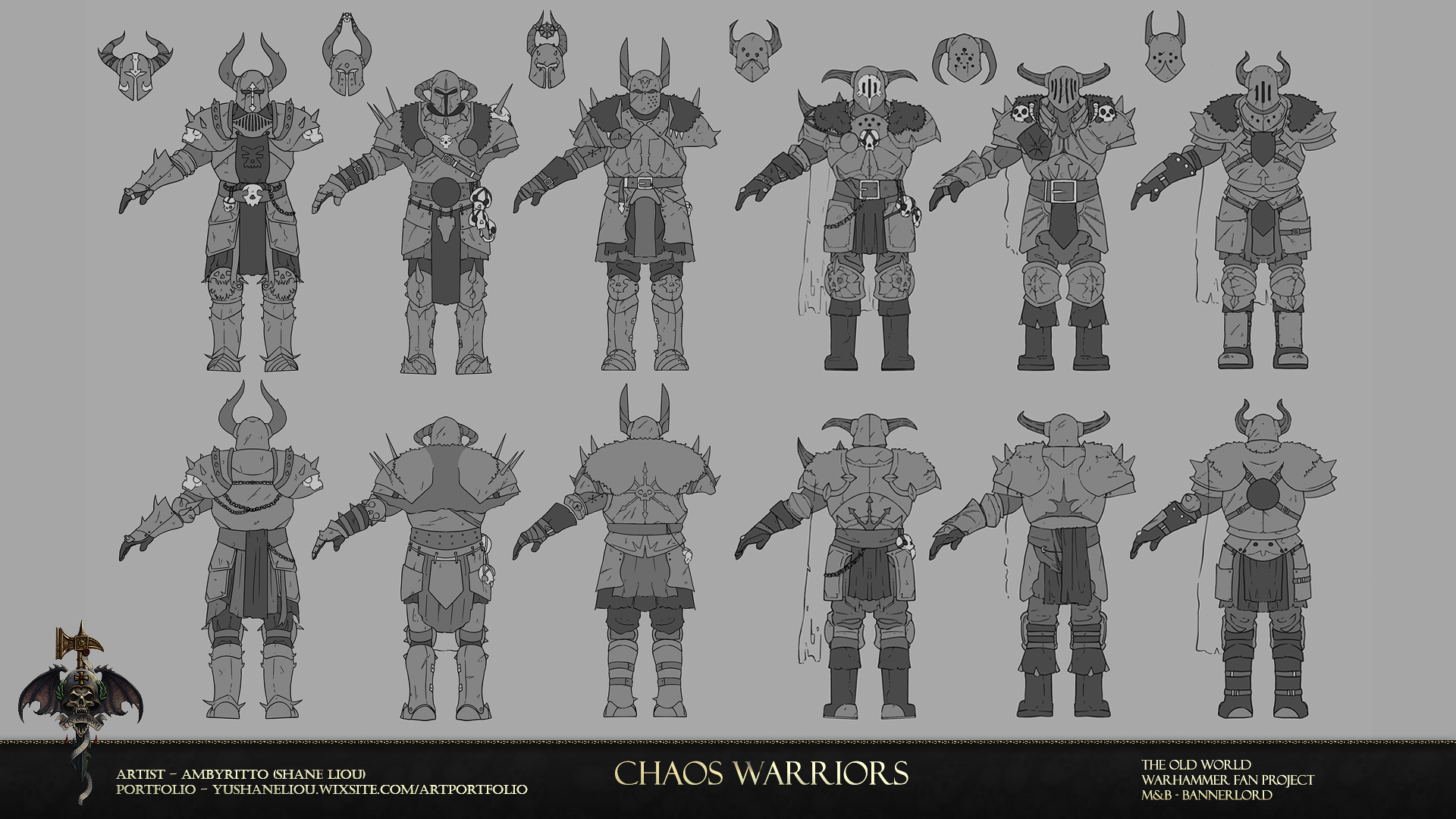 Coding:
We have an opportunity to show off some of the tinkering our coders are doing behind the scenes! Working to breathe life into a Warhammer world.
Work is being made on a magic system! With some basics already being implemented and tested, flaming swords, fireballs and of course raising the dead (Skull Emoji)
We are also quite excited to share that we are looking into a crumbling system for the armies of the Vampire Counts, so instead of retreating they start to crumble!
Character creation is also being looked into with some flavouring being done to make it as open but Warhammer-y as possible. Was your father a Captain of the Empire? Or was your mother a Frogwife in Sylvania?
Voice Actors:
The Voice actors have started experimenting and are working on changing the Vanilla voices into something more thematic. Here is a small preview:
Loremaster:
The loremasters have been working on the lords and ladies of the Empire and Sylvania, writing them up and thinking about how they might play a role in the players Warhammer experience. There is more to come on this later down the line.


We are still looking for Sound Engineers/Artists, 3D artists, Sceners and C# Coders. If you are interested in any of these roles, or any of the others, feel free to head over to our #applications channel on the discord! Everyone is completely welcome.