Introduction:
Its monthly update time! We have some updates but also some announcements this month!
The first announcement is that we are changing the name of the mod from the Old World to the Old Realms, just to stay on the safe side of things! The second announcement is even bigger but will be coming later in the month, so something to be excited for definitely!!
Now let's kick off what we have to showcase, starting with our 3D department:
There is nothing more regal than the Red Duke in his blood red armour. Who better to lead the ranks of Blood Knights?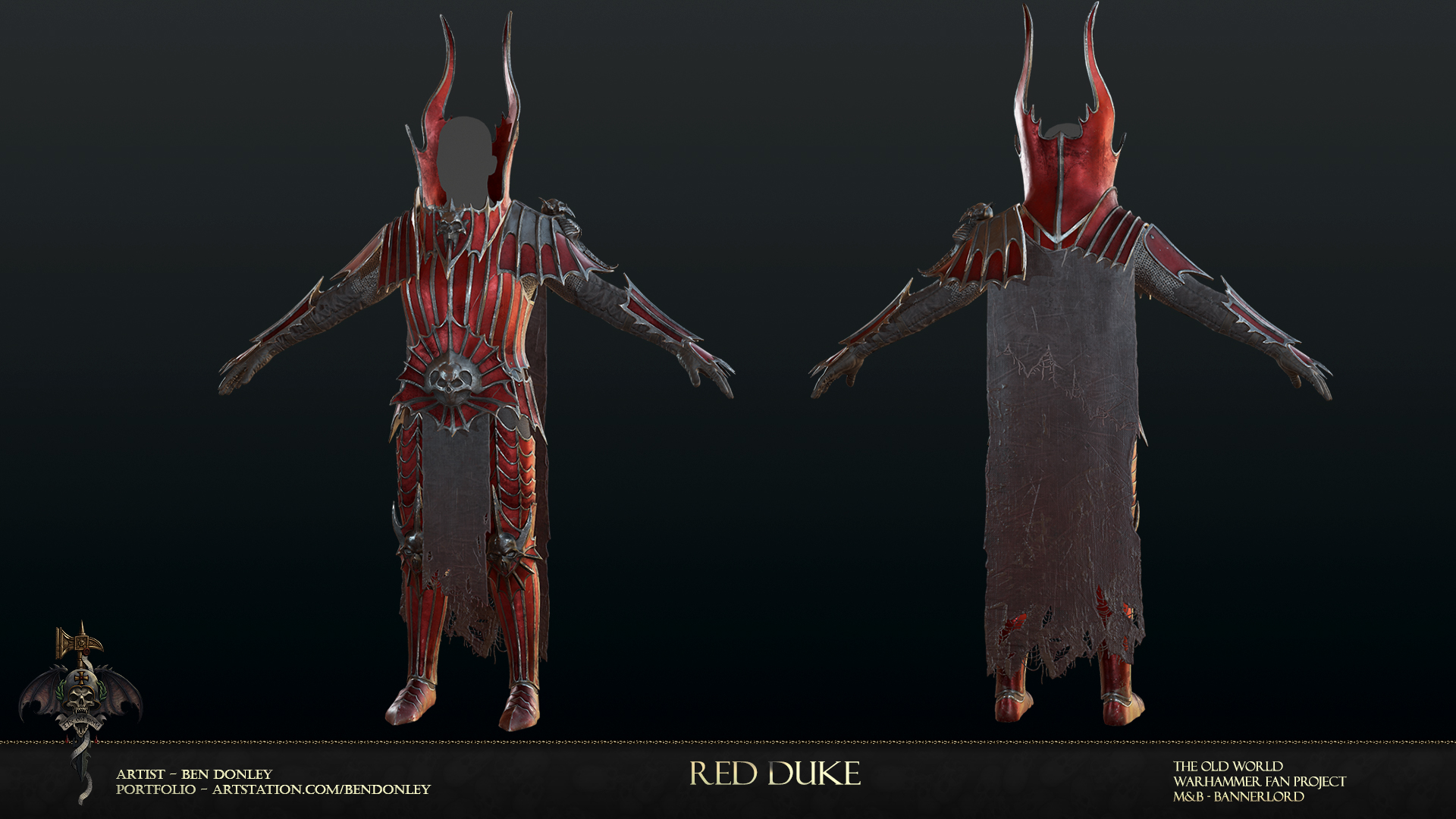 To accompany the red duke is a range of new Blood Knight helmets. To make the most fearsome knights, even more fearsome!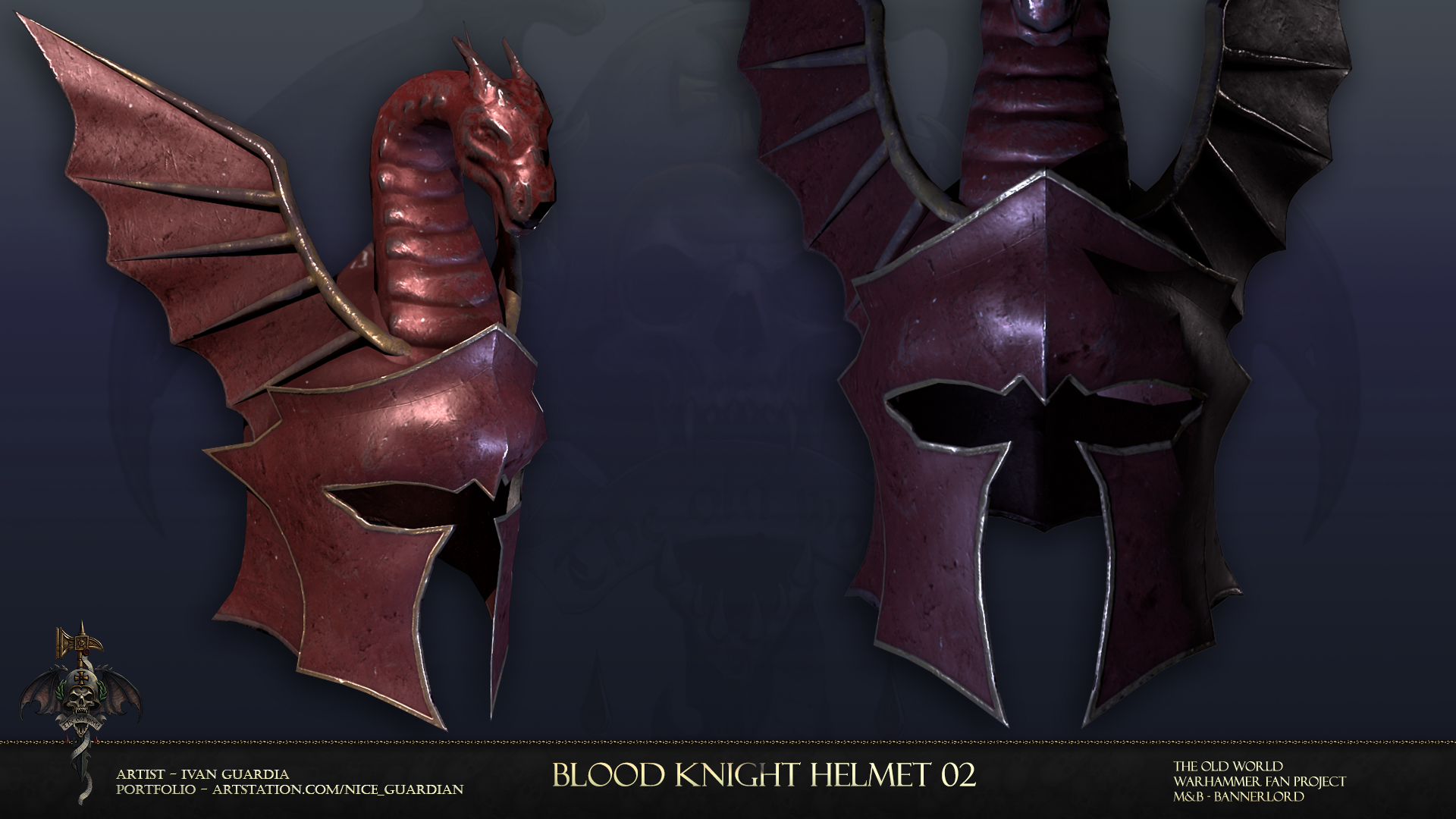 Our very first Wight King model is ready to go, the legions of the Vampire Counts will be far deadlier for it.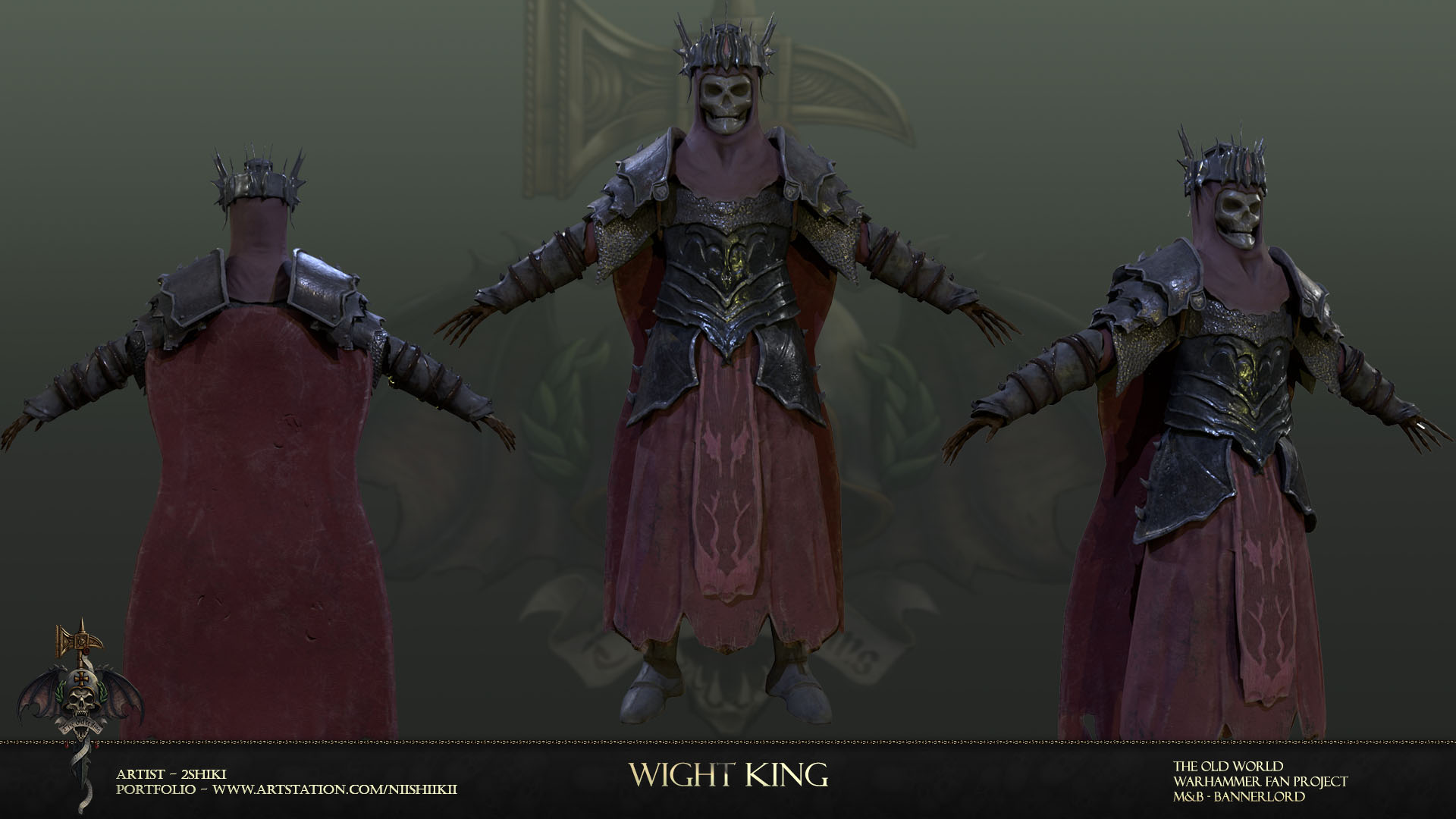 To join the ranks of casters we now have our first Light Wizard, comets to come soon..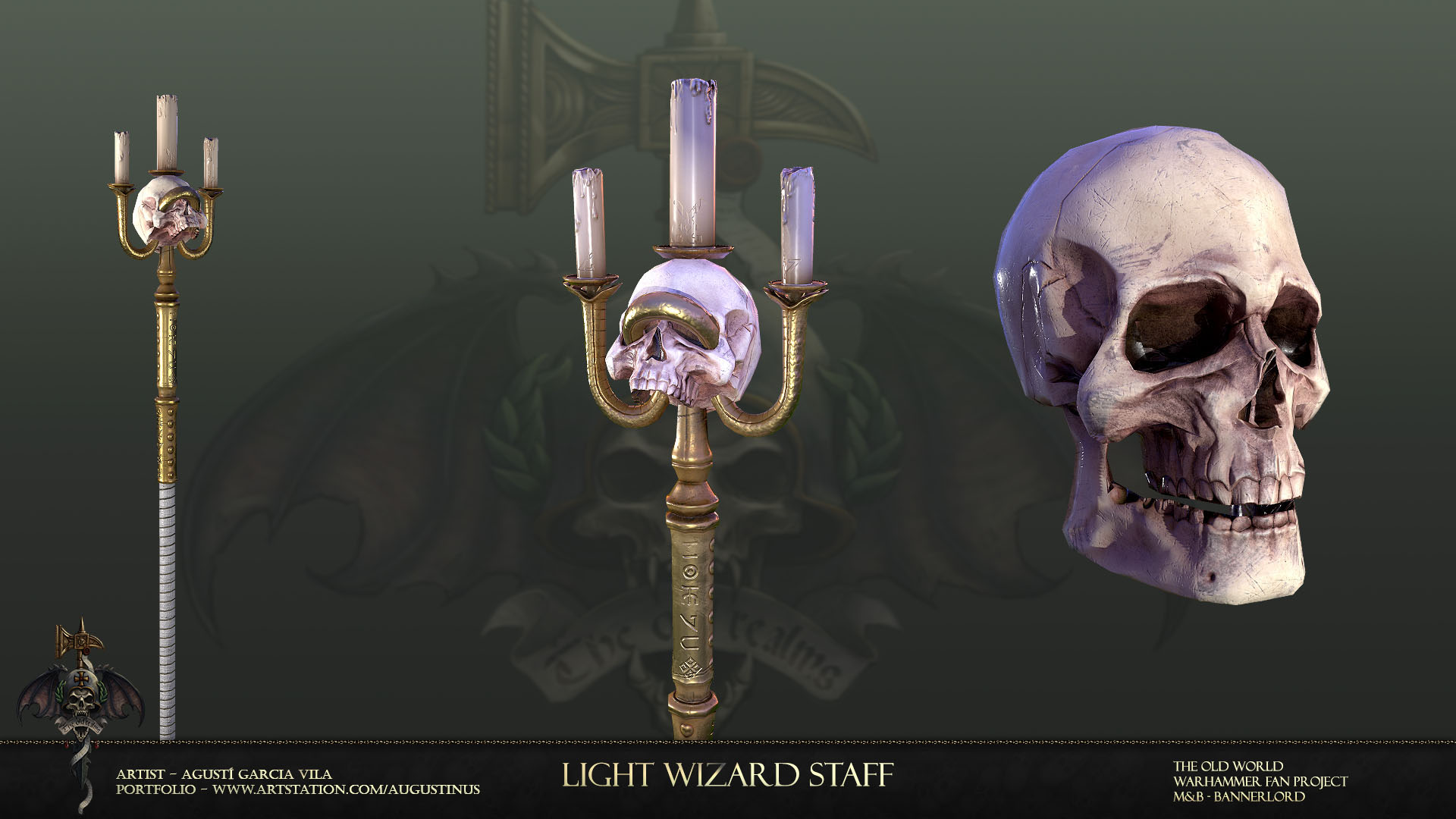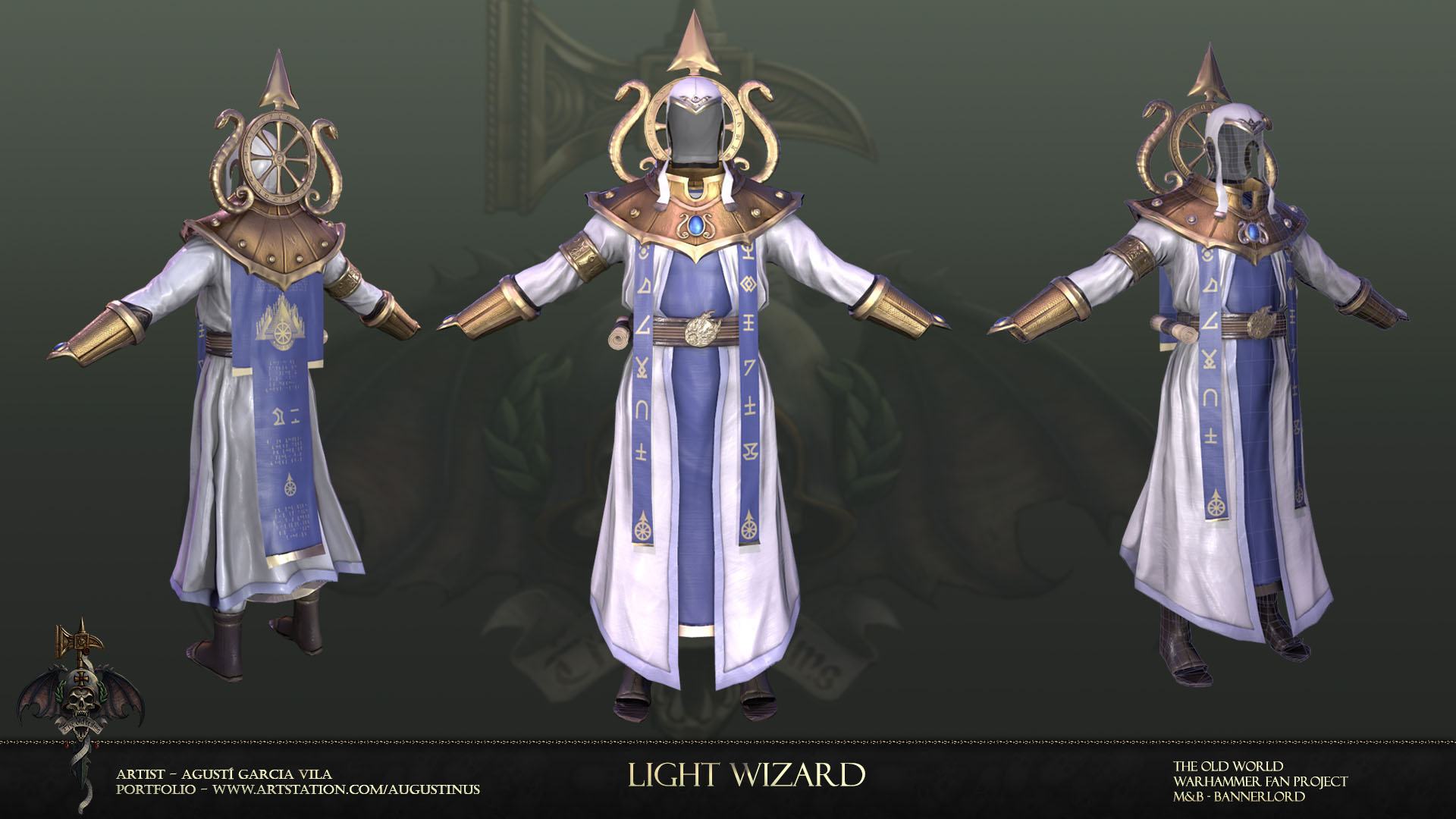 Also Volkmar the Grim joins the Empire forces
A very intimidating warrior for Khorne joins the fray, ready to rip and tear for the skull throne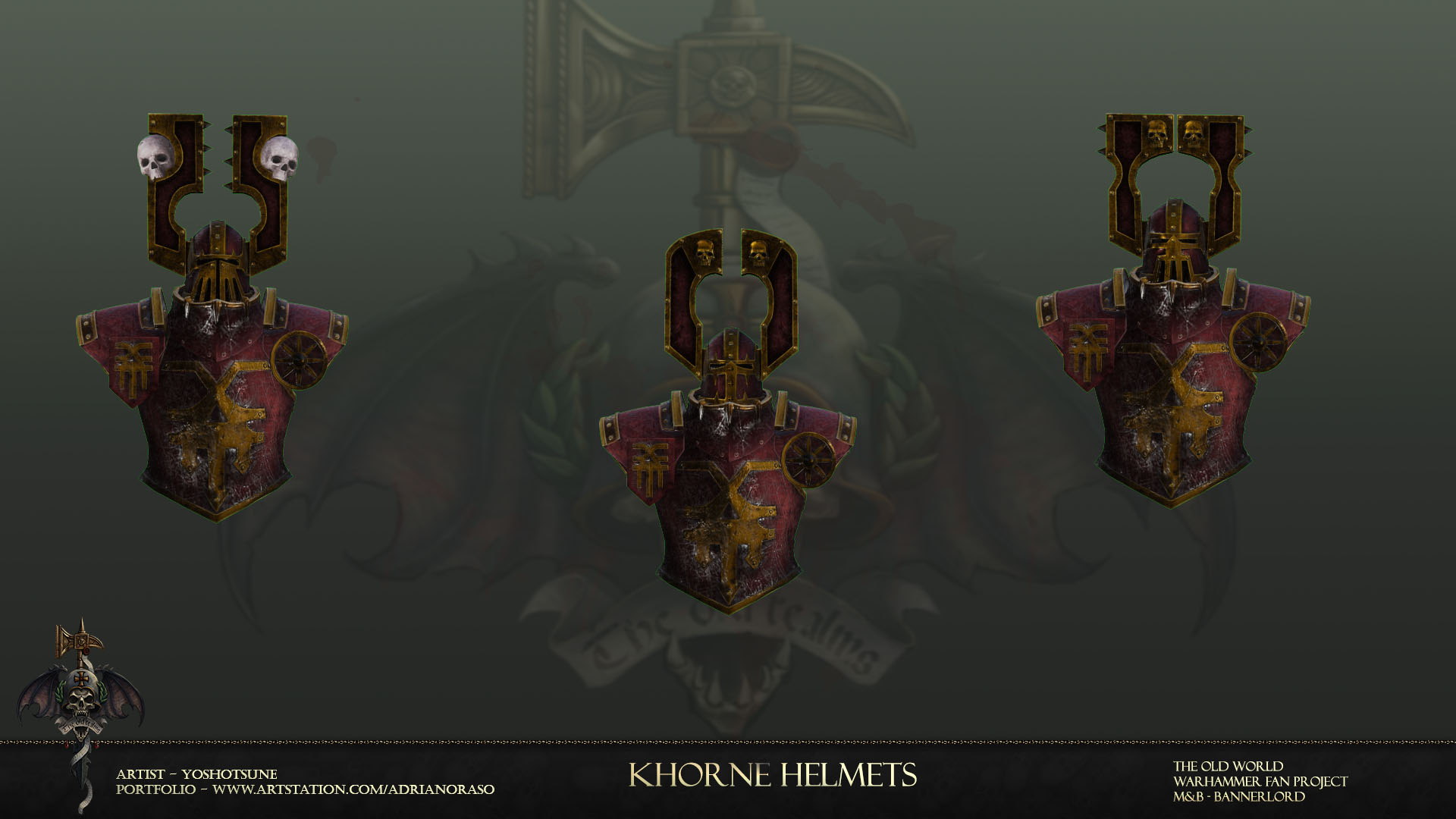 To compliment our future Chaos Warriors we also have a suite of shields to kit them out with!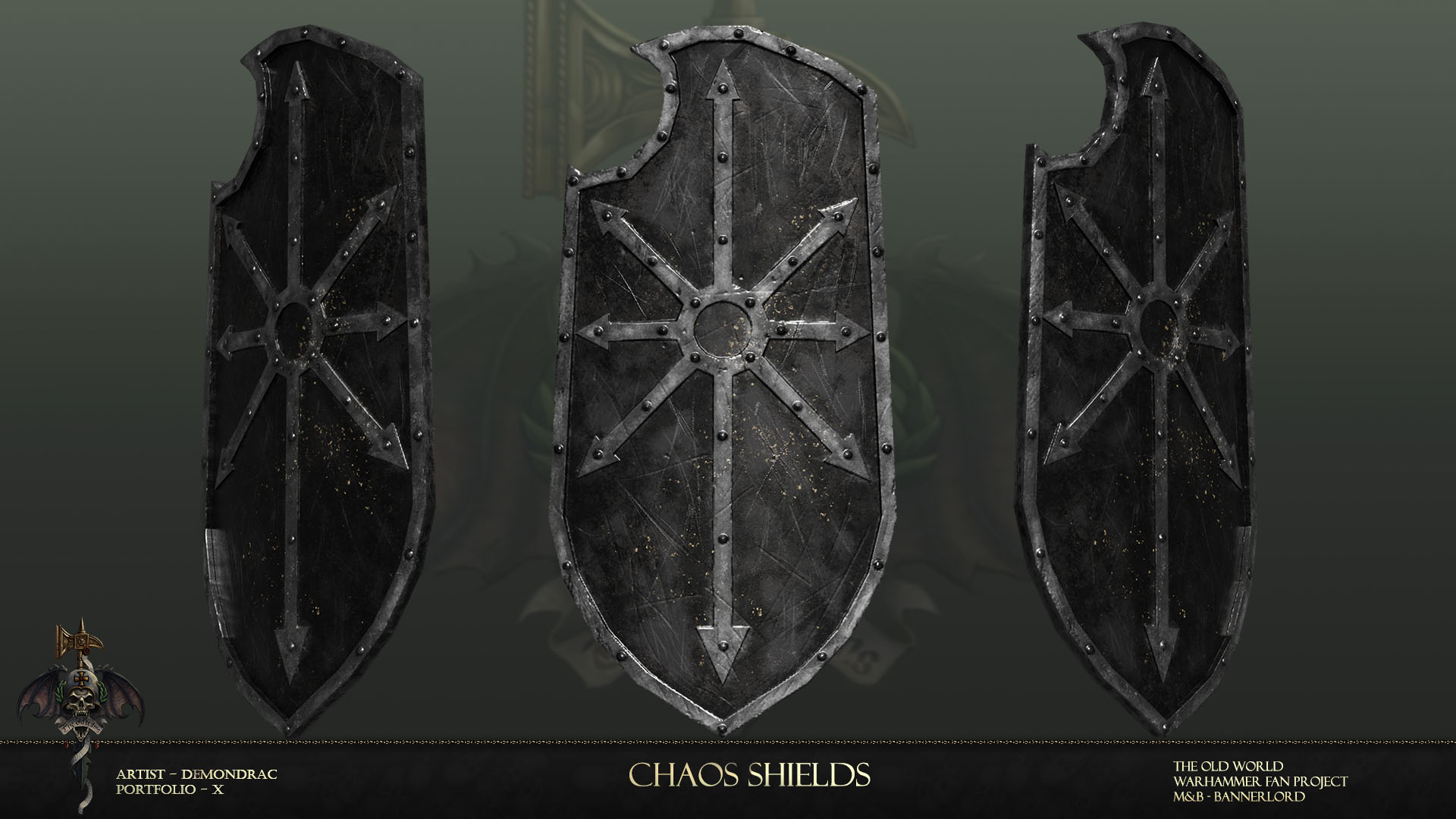 We have some detailed new war banner to be taken into the thick of the fight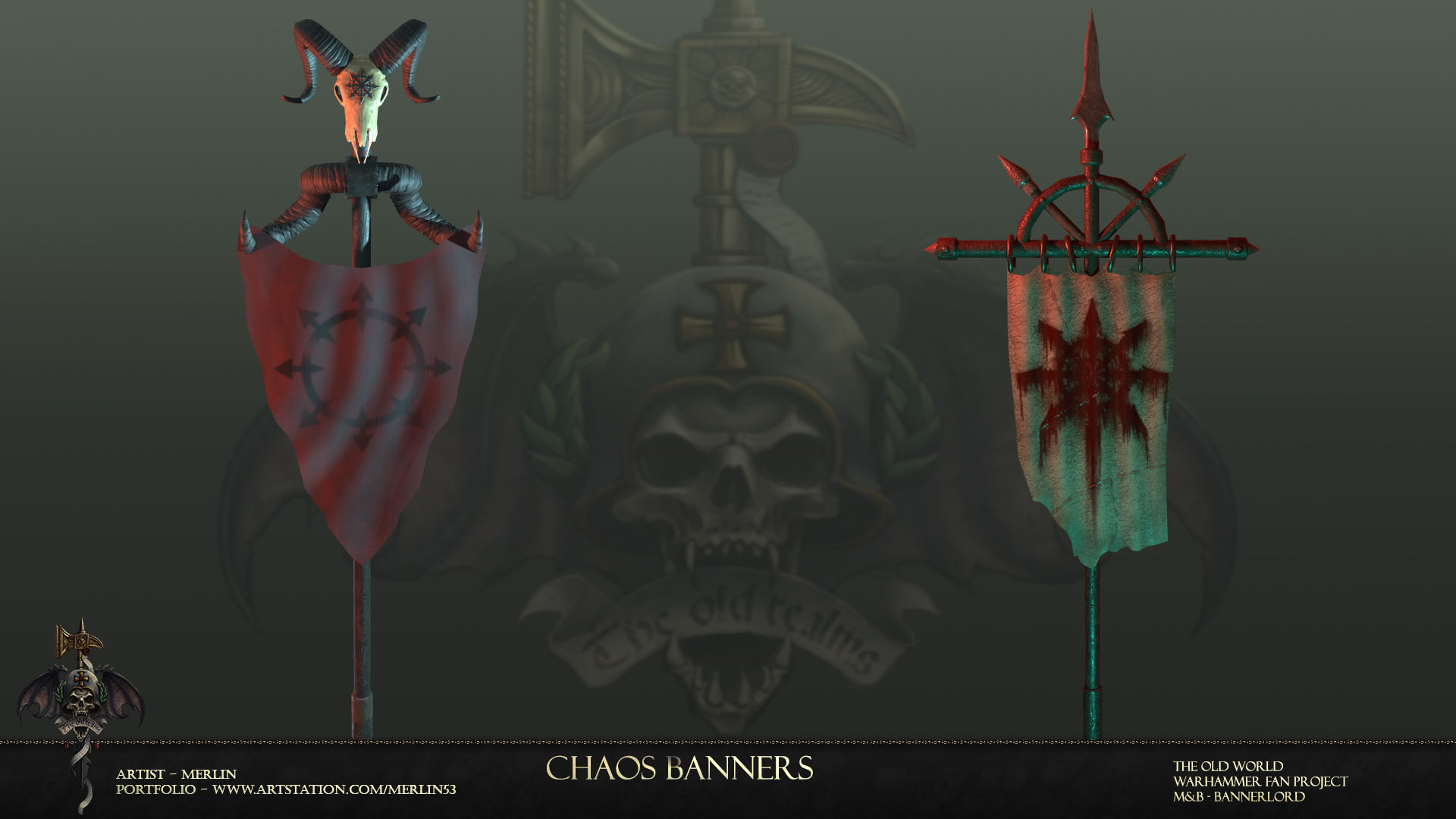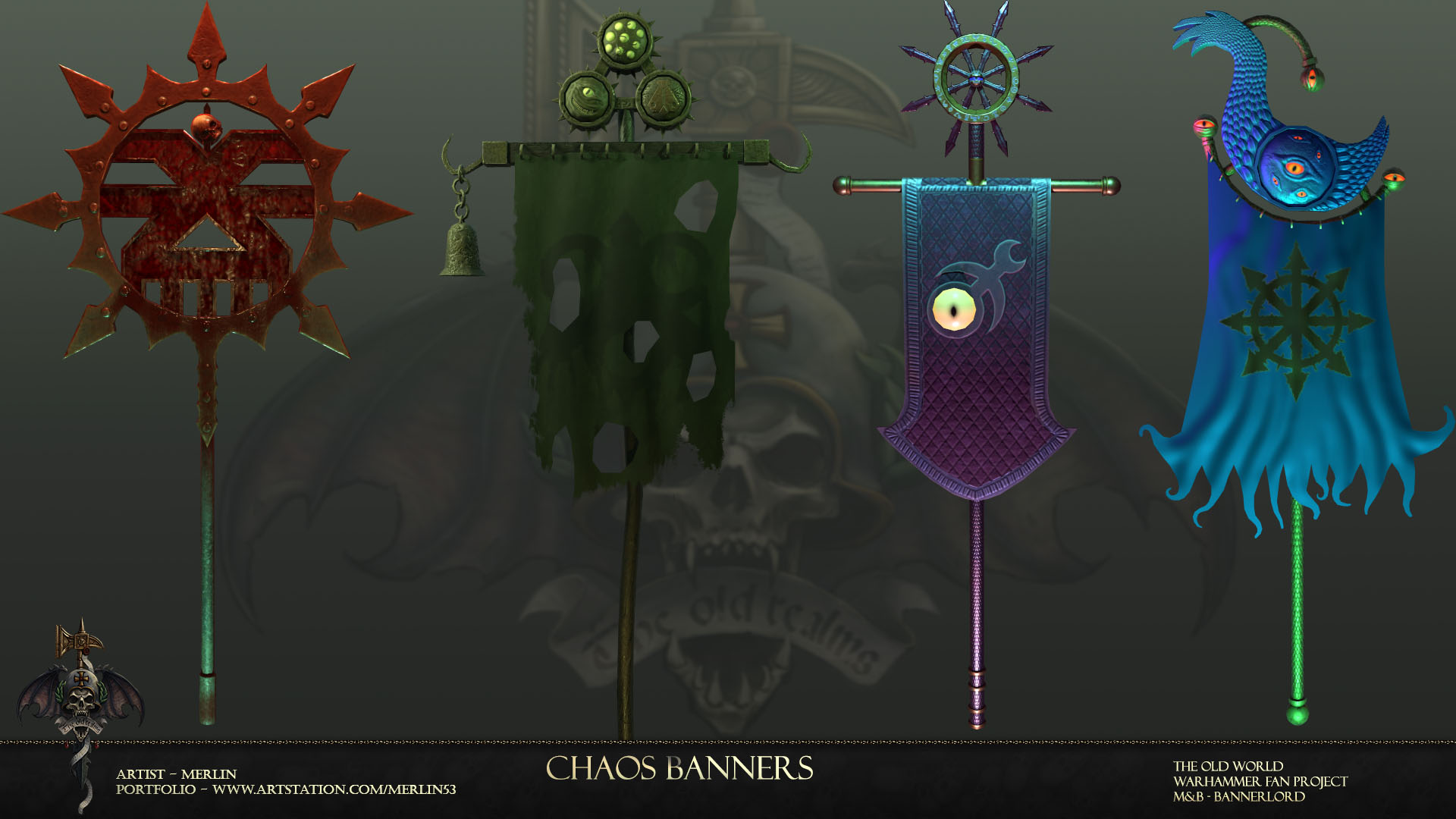 We also have some new assets for our scenes and the campaign map, chaos pillars will now be placed in all their glory. Suitable for the chaos tainted maps the players will be fighting across and more.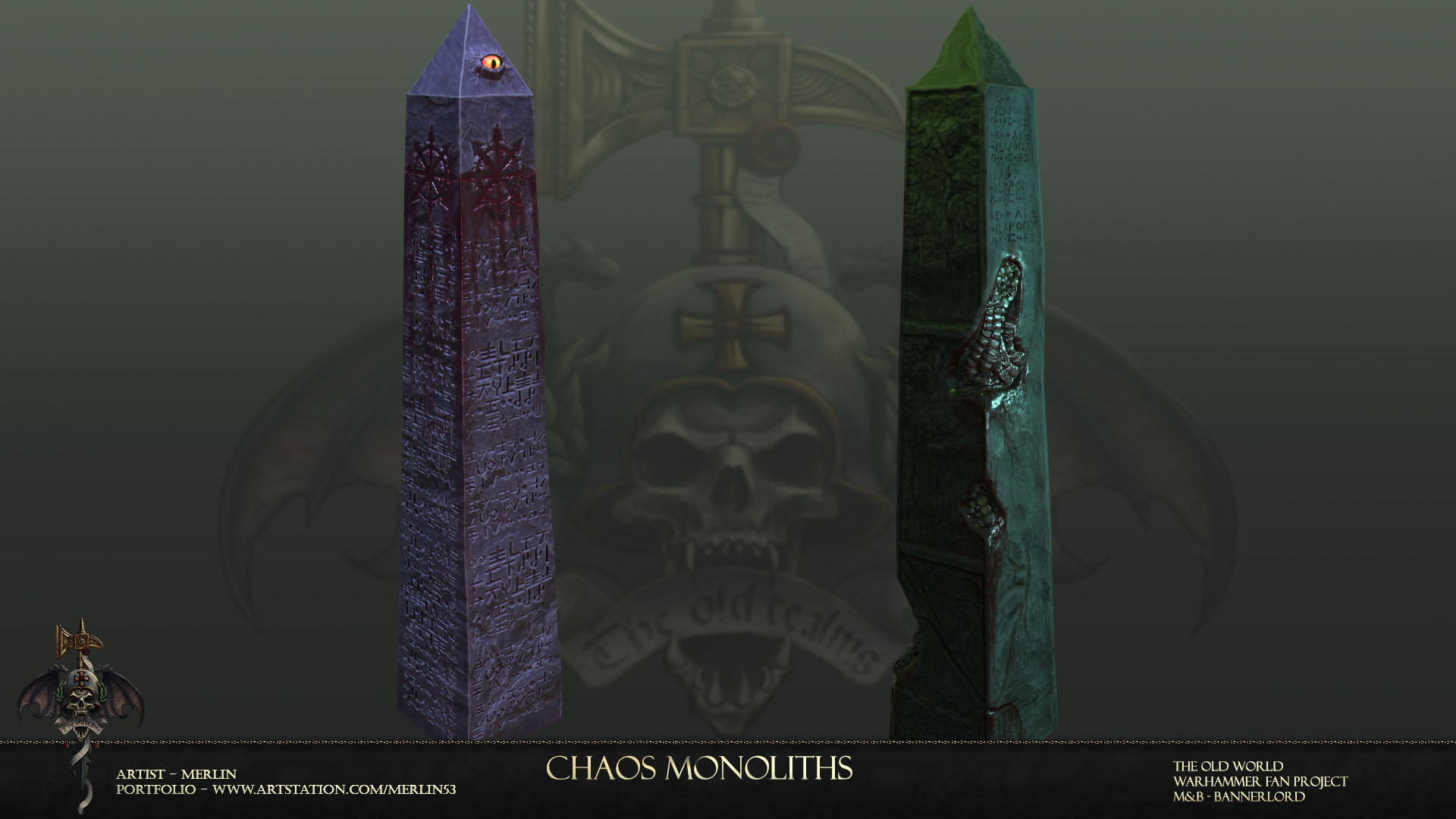 We are also excited to show off a sneak peak at what the Orc faction will have on the campaign map, a perfectly Orcy set of fortress structures!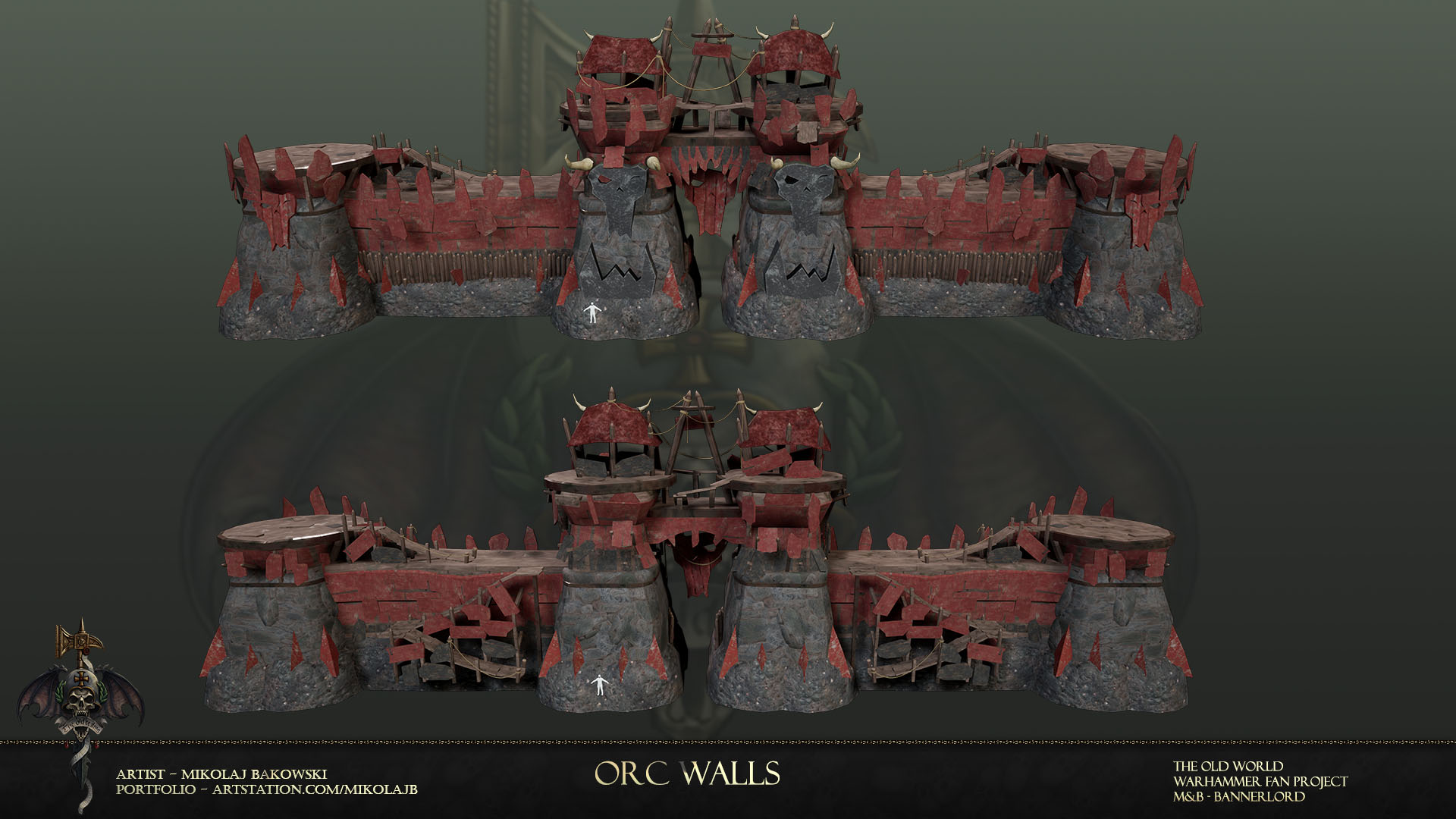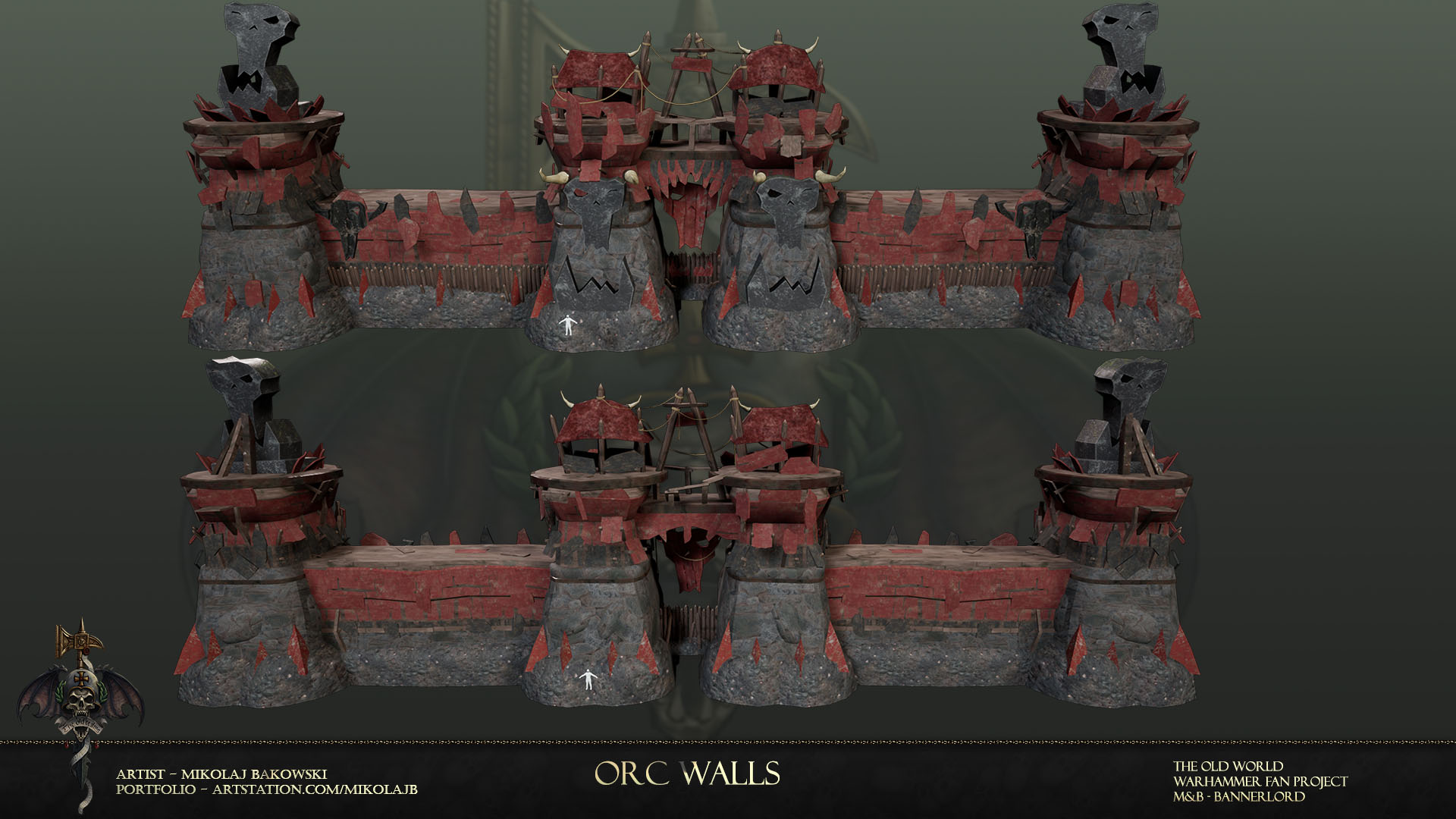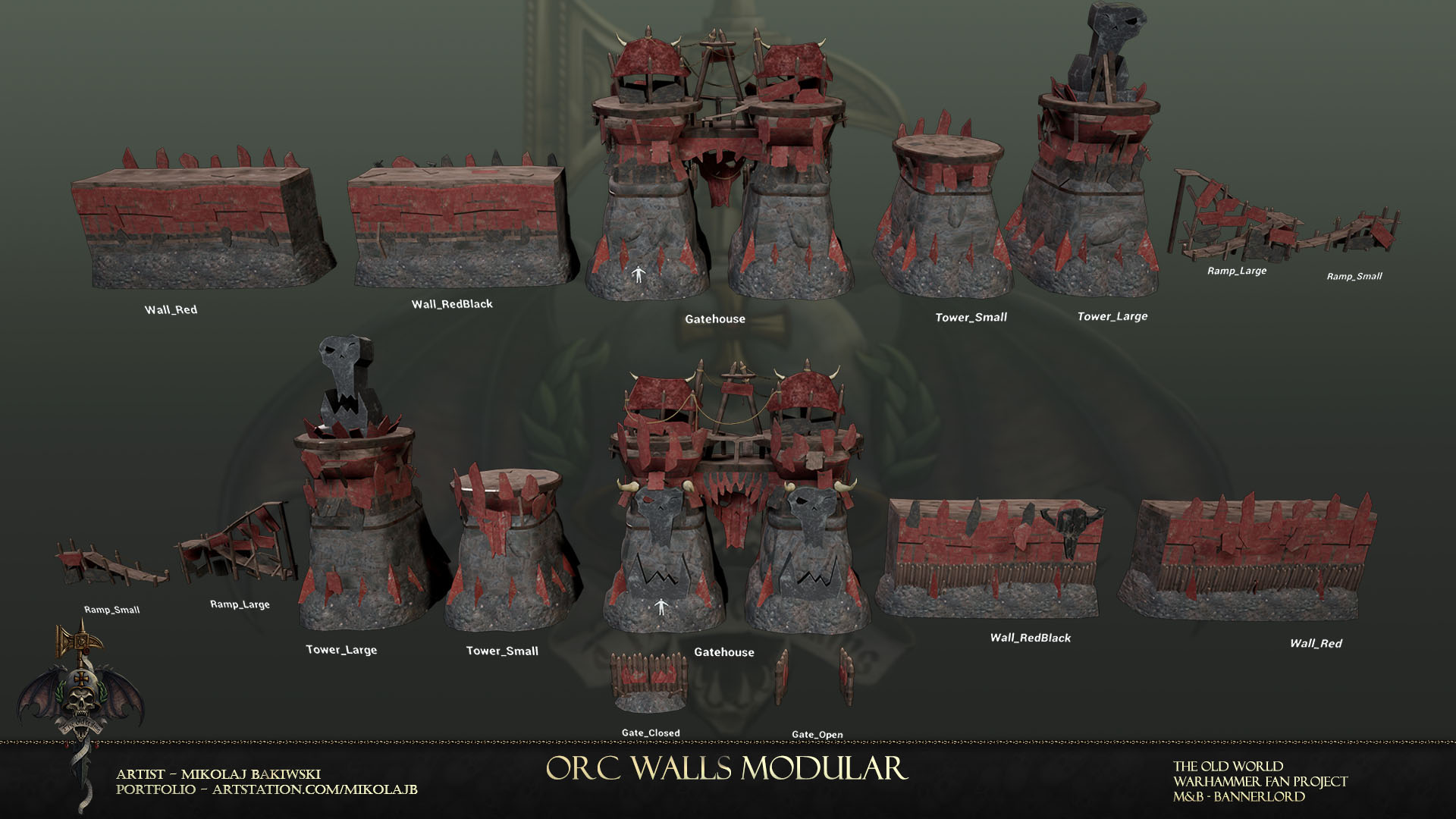 There has been progress on a range of maps from the scenery department as well as the campaign map itself, but due to the extra update coming later this month it is going to have to wait before they are showcased!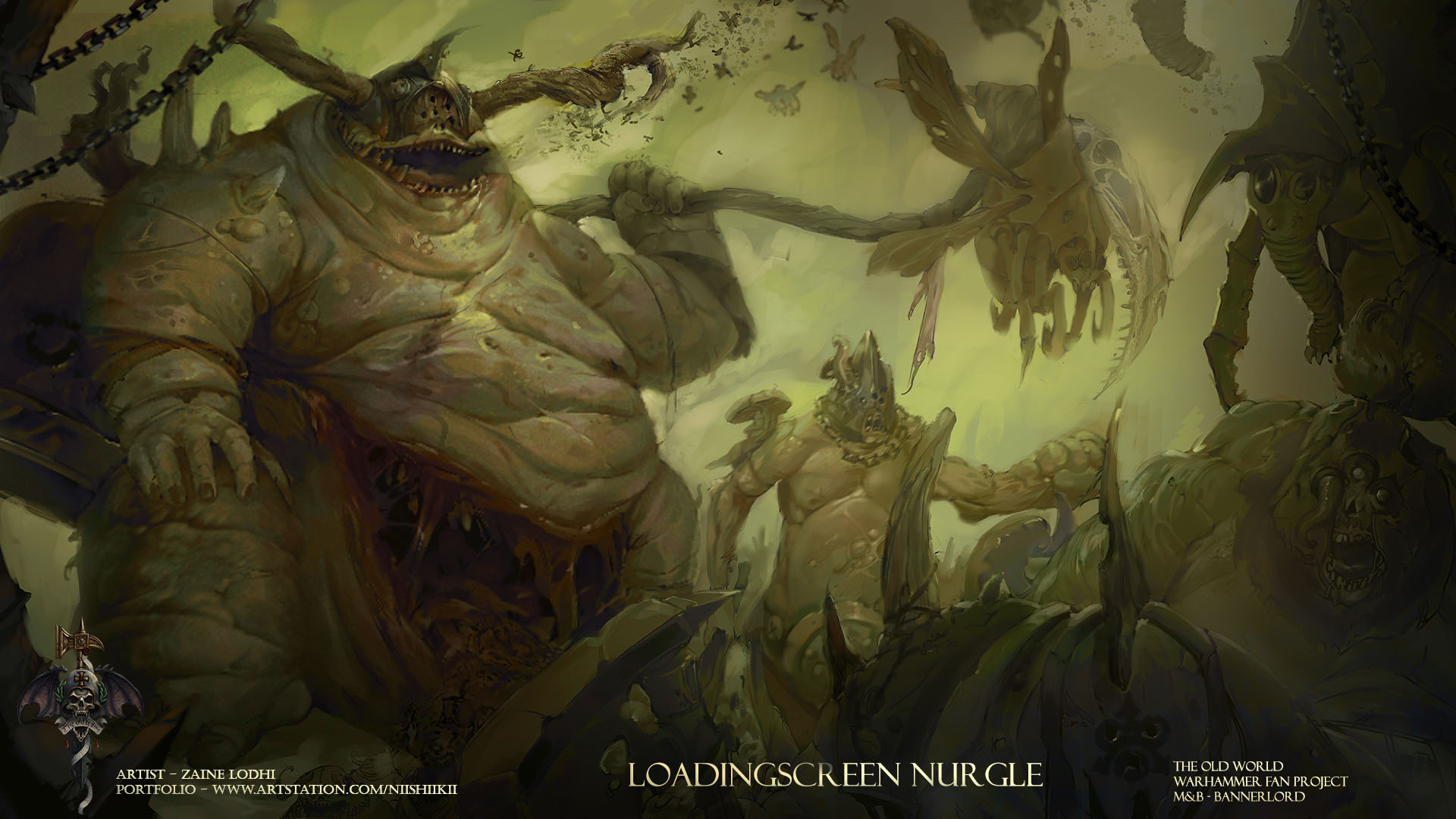 To add to our range of loading screens is a perfectly gnarly homage to the Great Grandfather himself!
Coding
Progress is ongoing on a range of things; more magic is being added to complement the growing arsenal of magic casters. With a new crosshair to help players aim!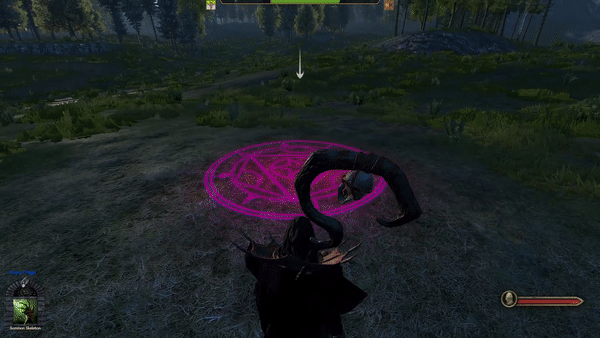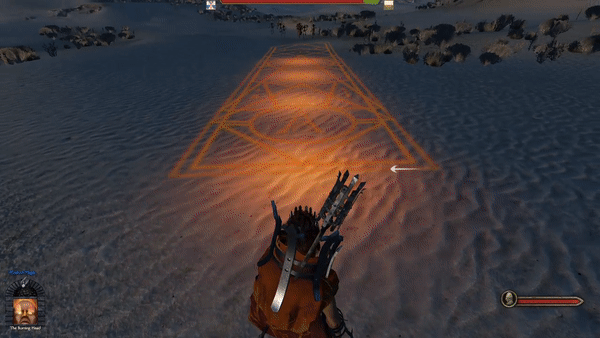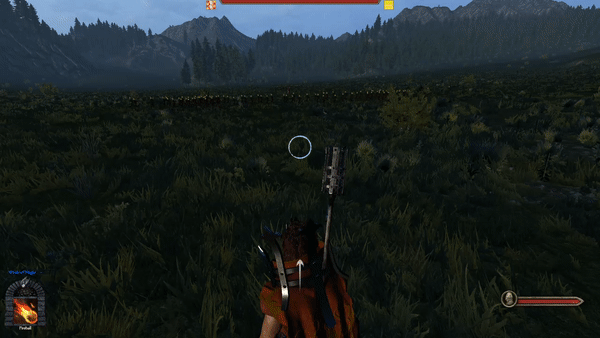 VA
Imperial voice lines have been finalised and are sounding nice and pious! Ready for the player to both hear and make use of.
The final rendition of our menu music is also ready to go! There is nothing that will get you more into the mood to enter the Warhammer World we promise!
Lore
Lore continues to experiment with quest ideas and more, plenty more to come in the future!