Introduction:
Another big monthly update for everyone along with some very exciting news! We have continued to make solid progress across the board and are steadily working out way towards a playable beta for everyone to enjoy!
For this month we have yet another very nice mix of models, assets and concepts to show you! As well as some exciting videos being done to showcase our work, so keep an eye out for that!

Now lets dive in!

First off, to enjoy browsing/reading through our article here´s a little music to listen to.
Composed by Faco to get you all in the Warhammer mood!
3D:
This time starting with the Empire, we have some new armour and weapon sets to show off. Starting with the new Free Militia and Halberdier!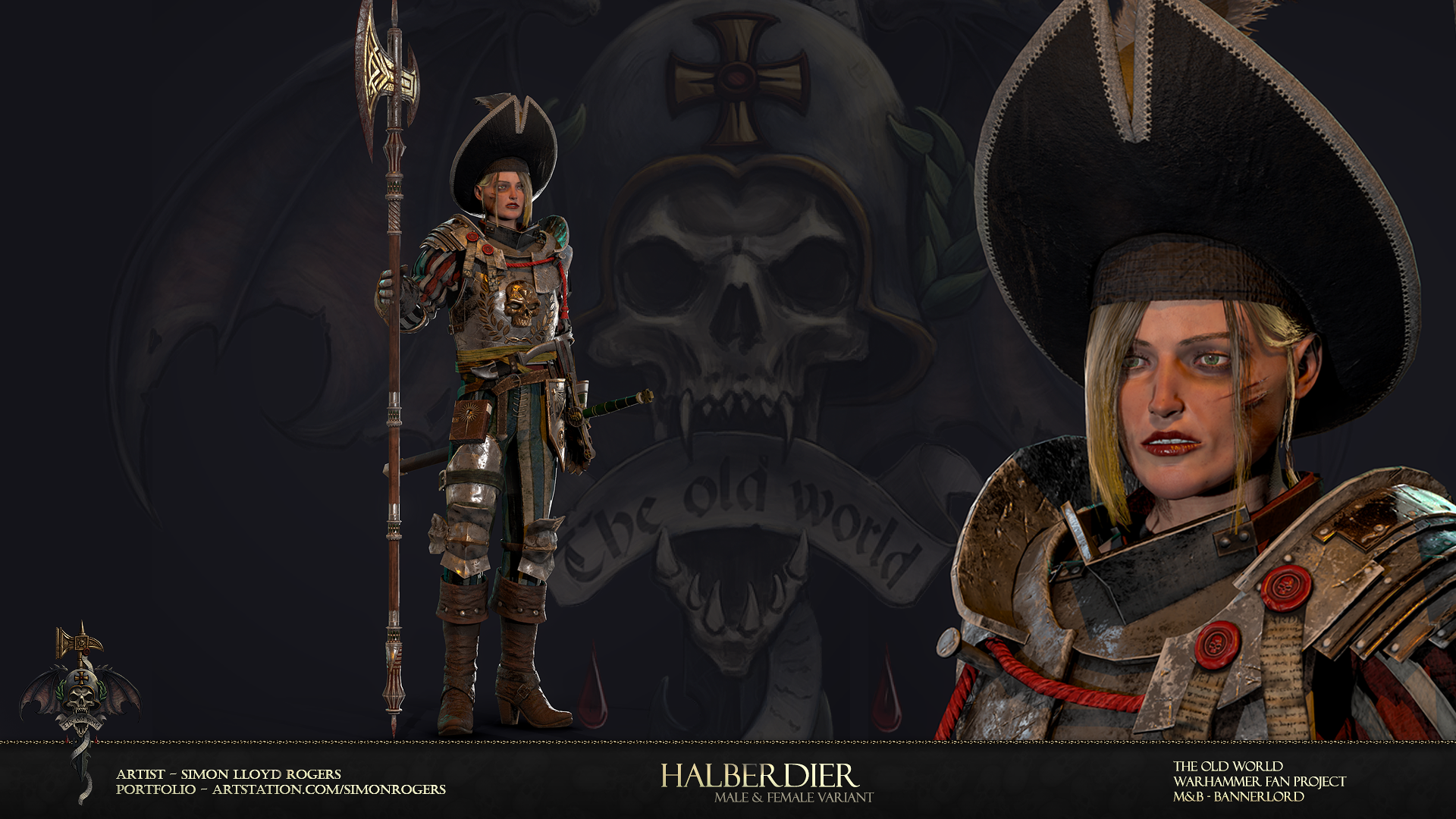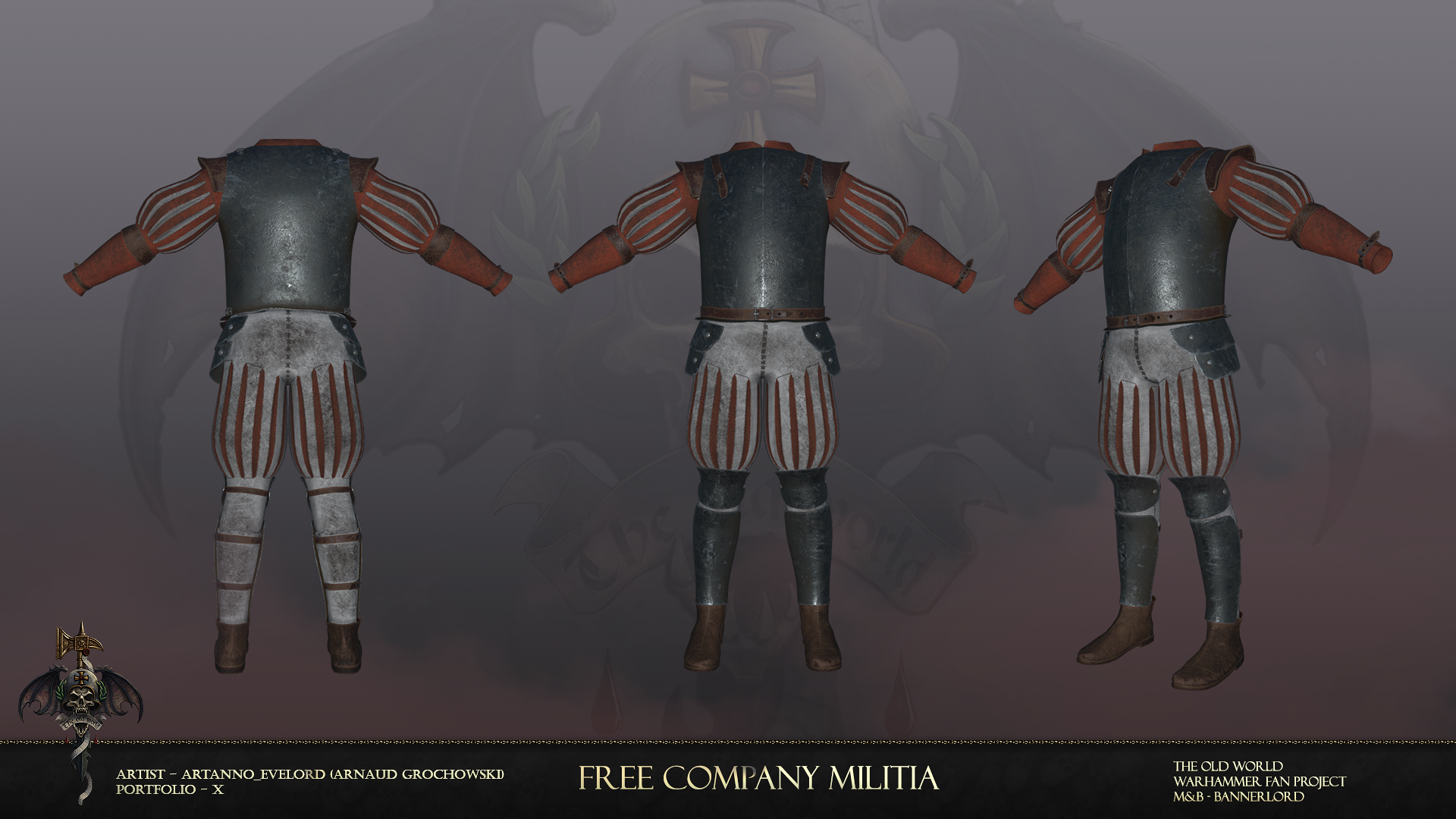 Of course, what is the Empire without the Church of Sigmar? We have a nice set of armour to accompany the Warhammer that was made last update!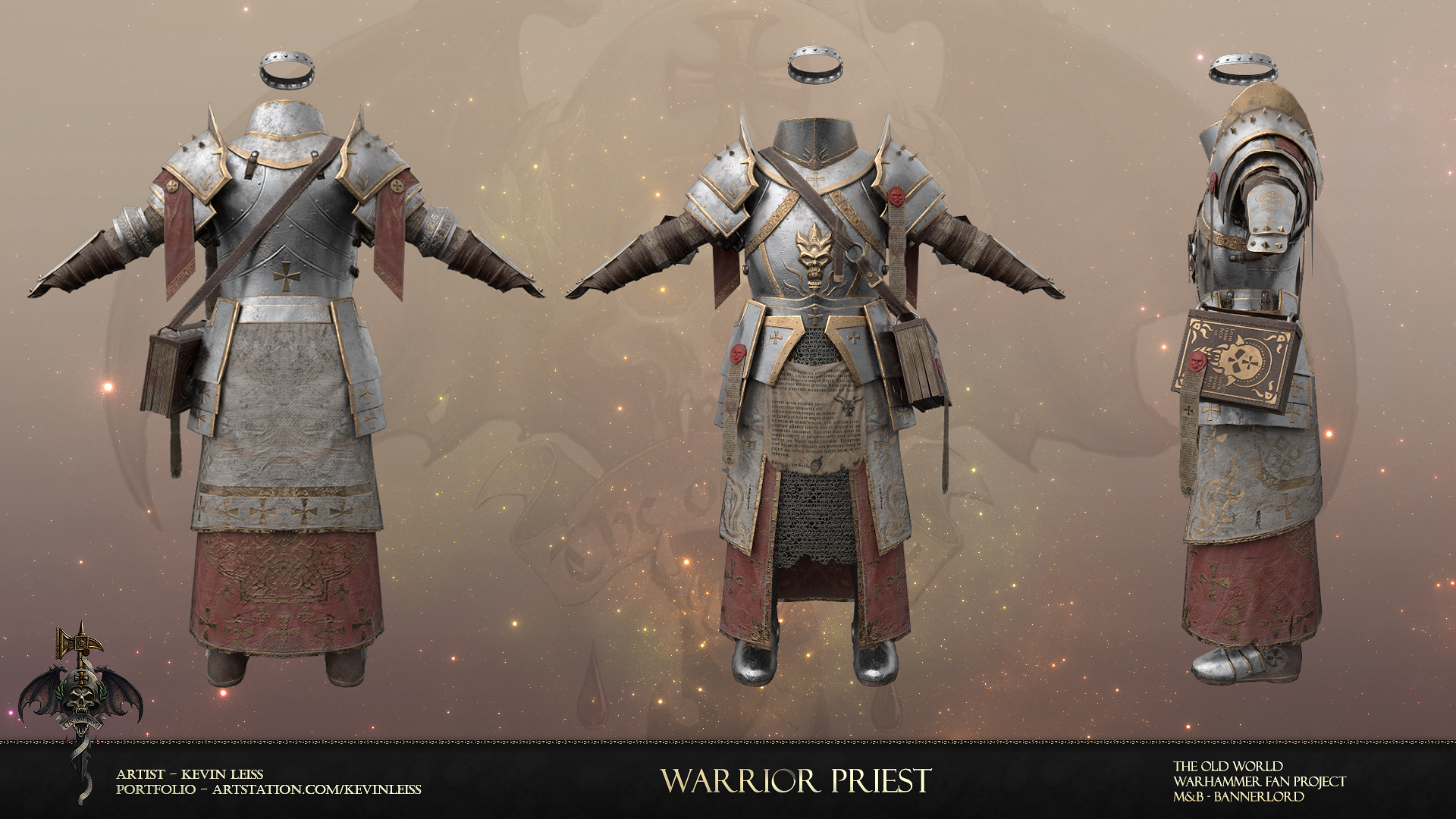 Lastly, we have our first Brightwizard staff with animations in progress!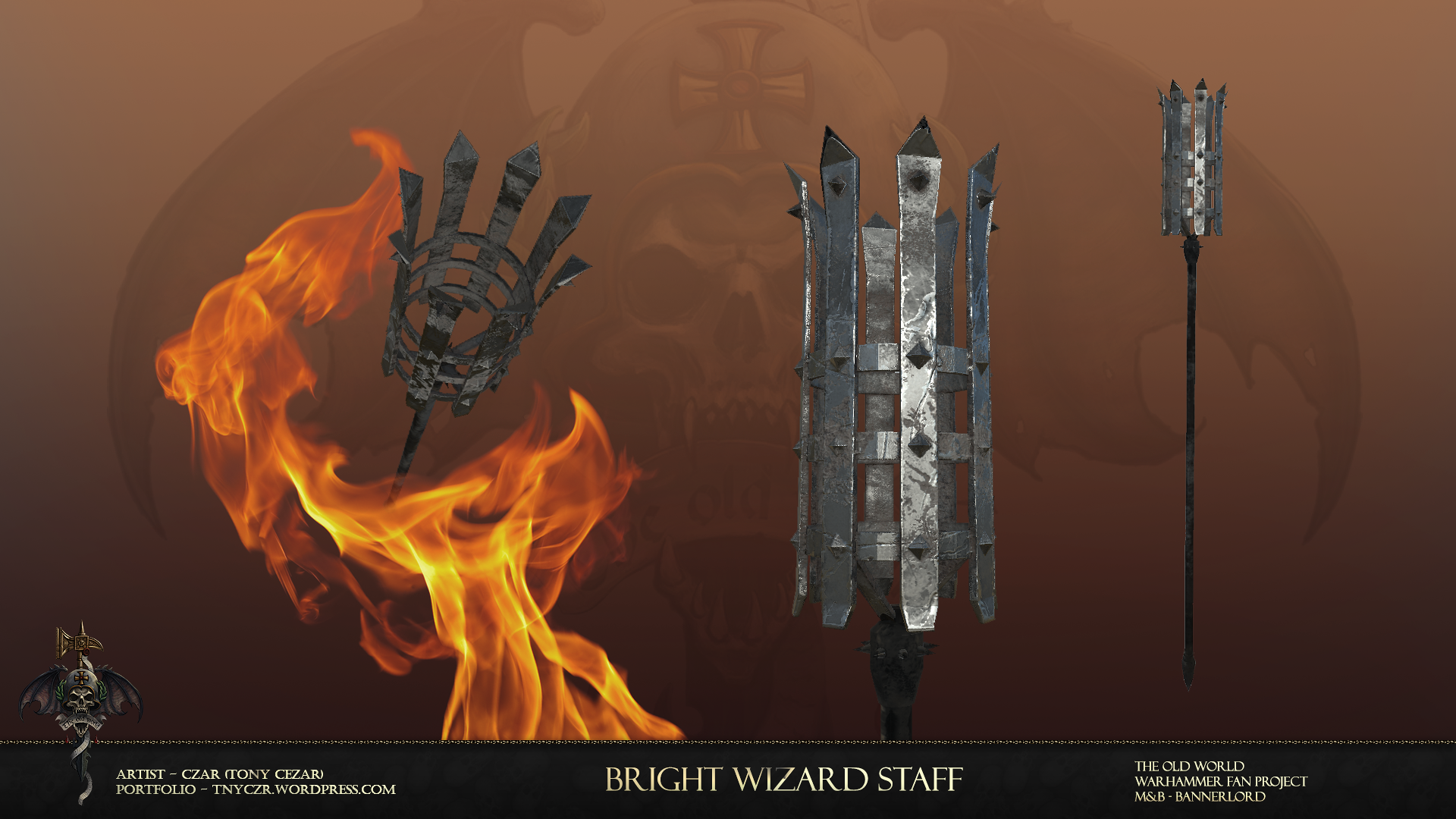 Next up we have our new additions to the Vampire Counts, starting with the menacing and incredibly dashing Mannfred Von Carstein.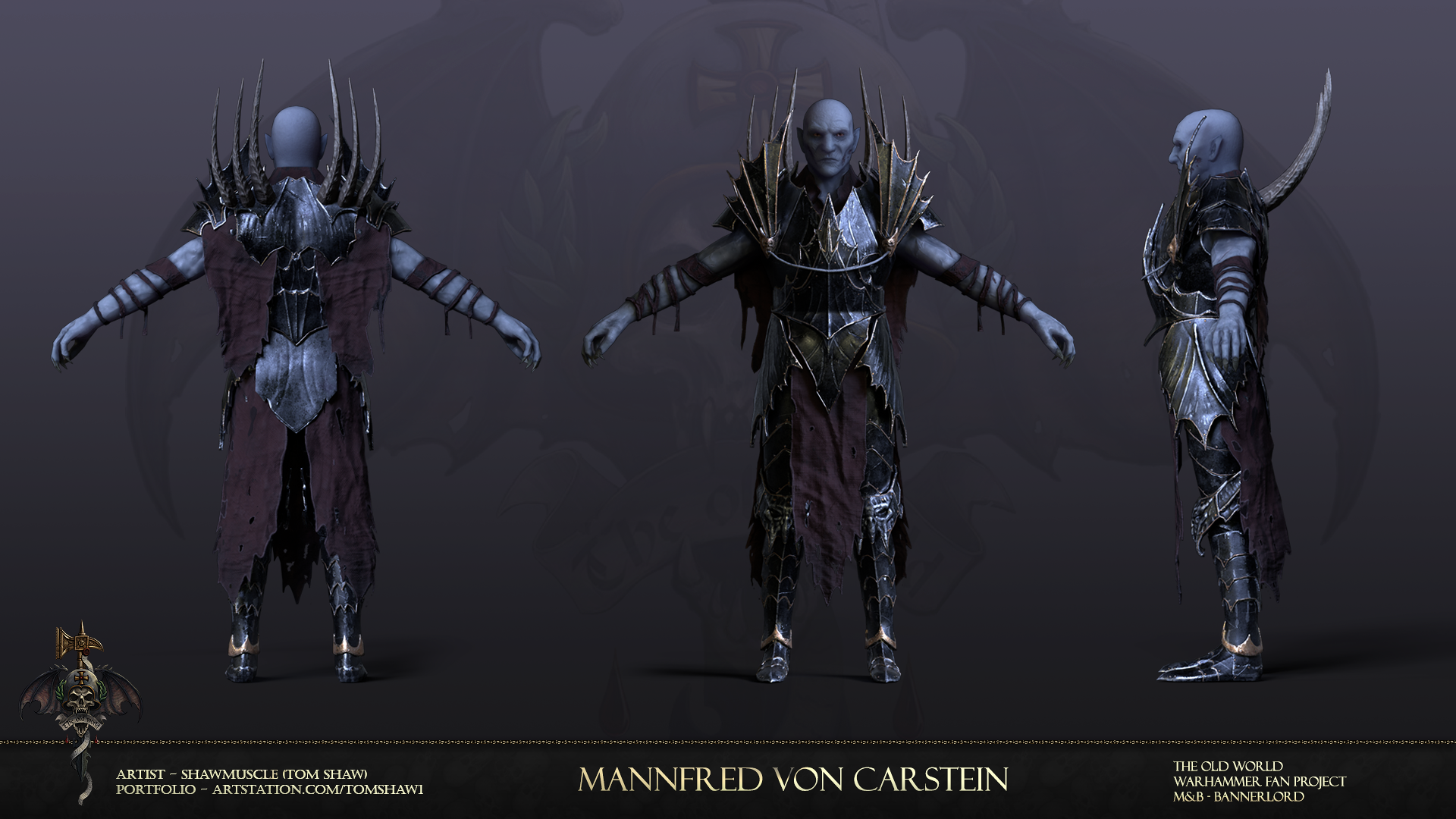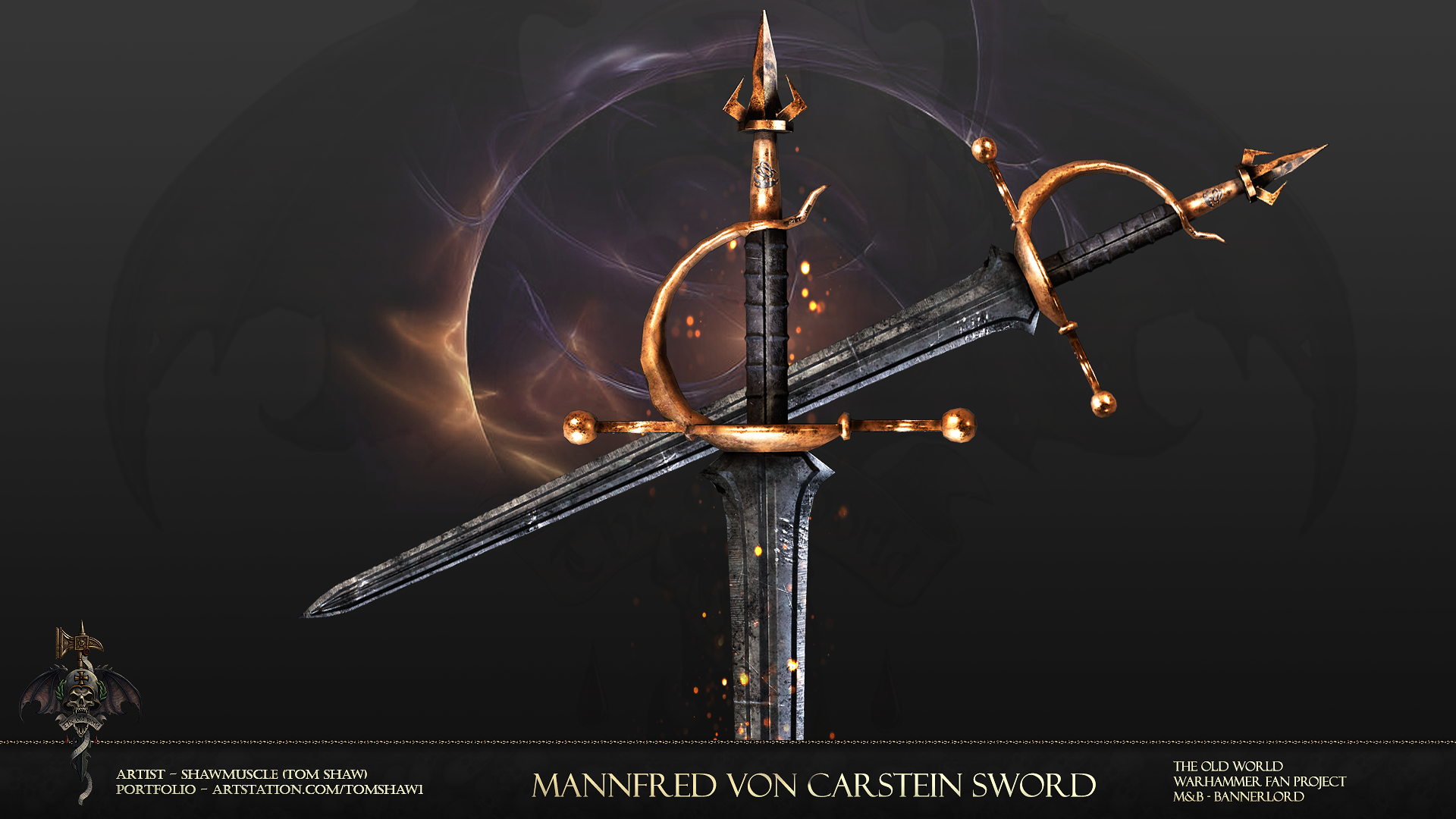 We also have our first monster-like unit ready to show, Cairn Wraiths and some very wicked Scythes to cleave apart the living.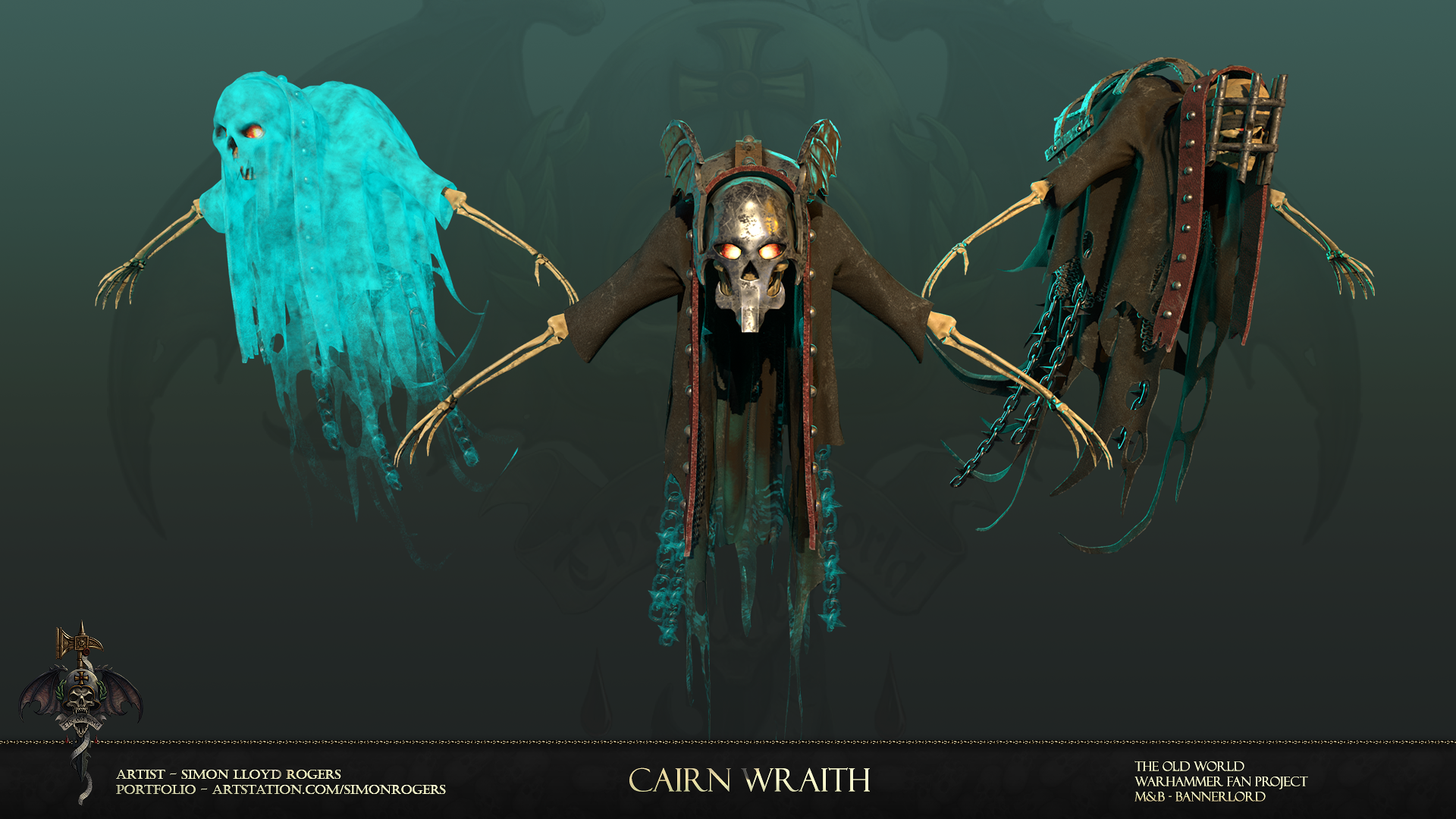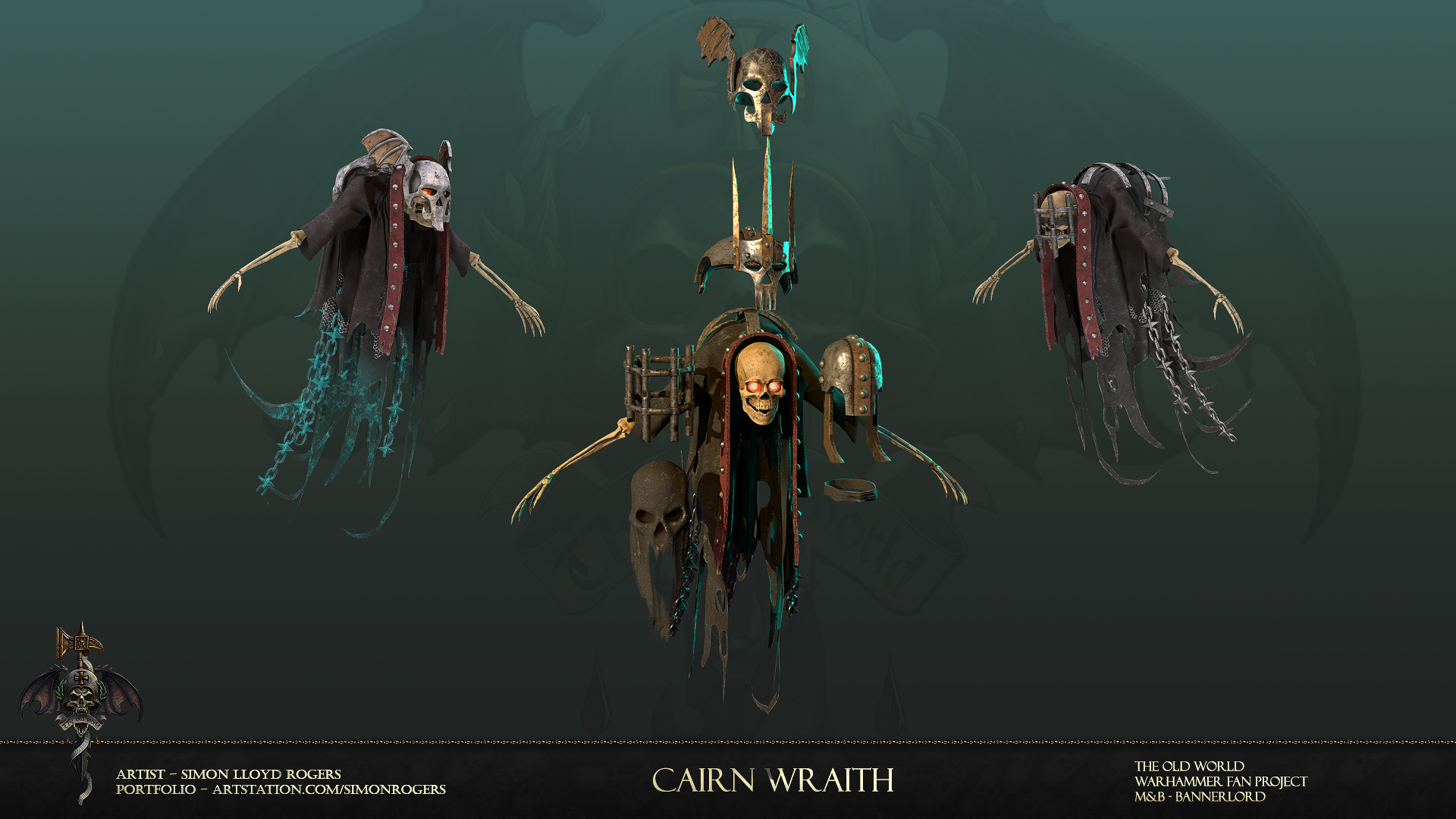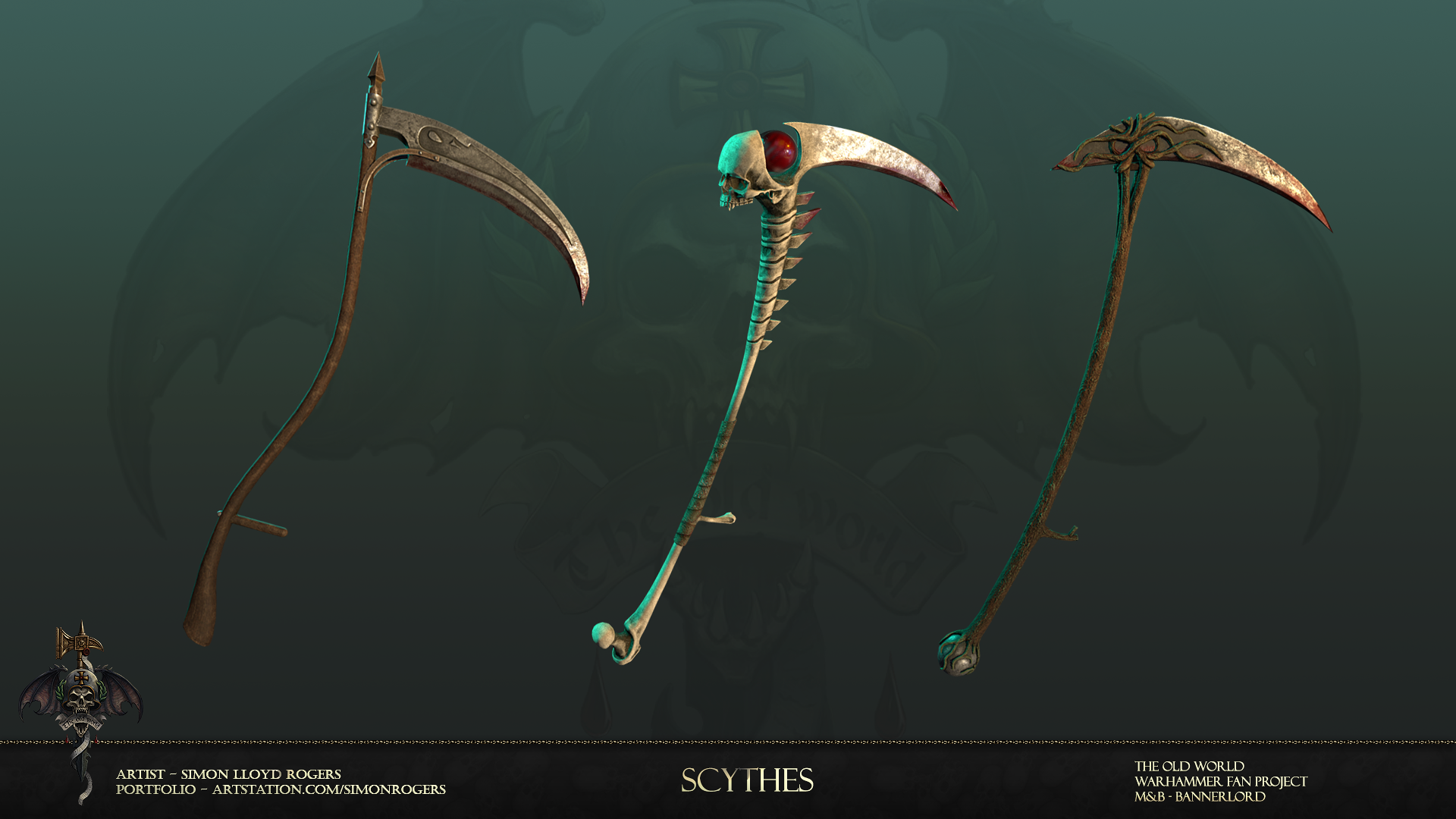 A very uncanny valley mount for the most wicked of Vampire Counts!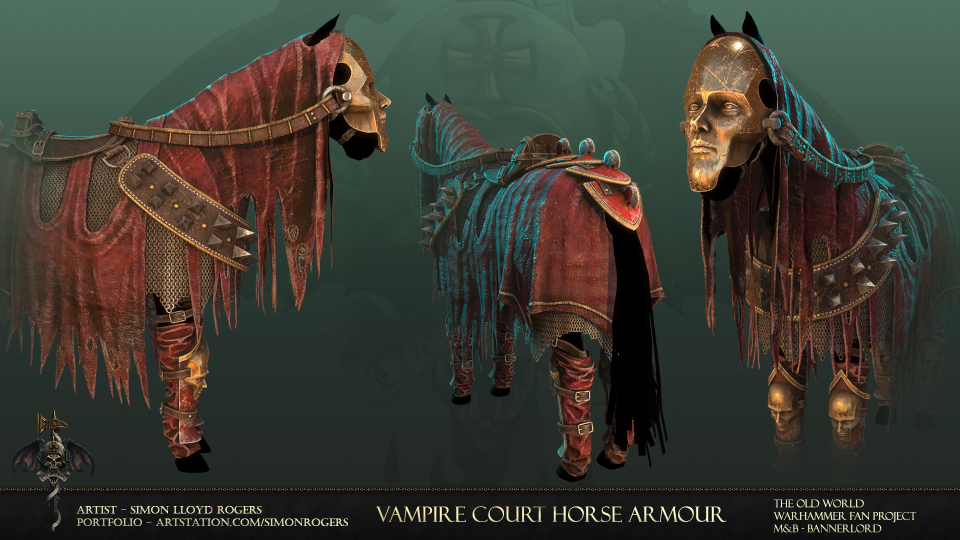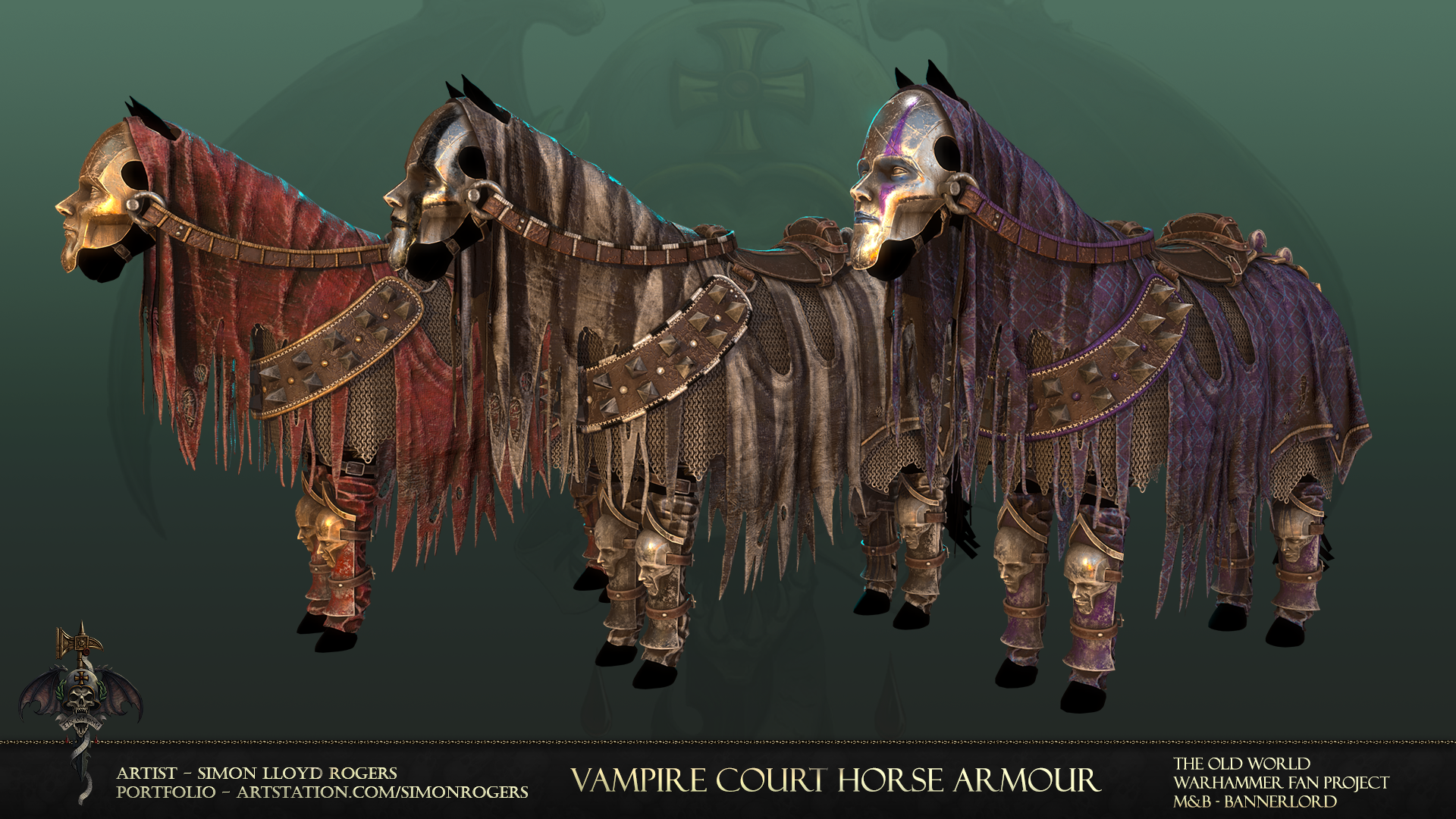 Someone called for some cannon fodder?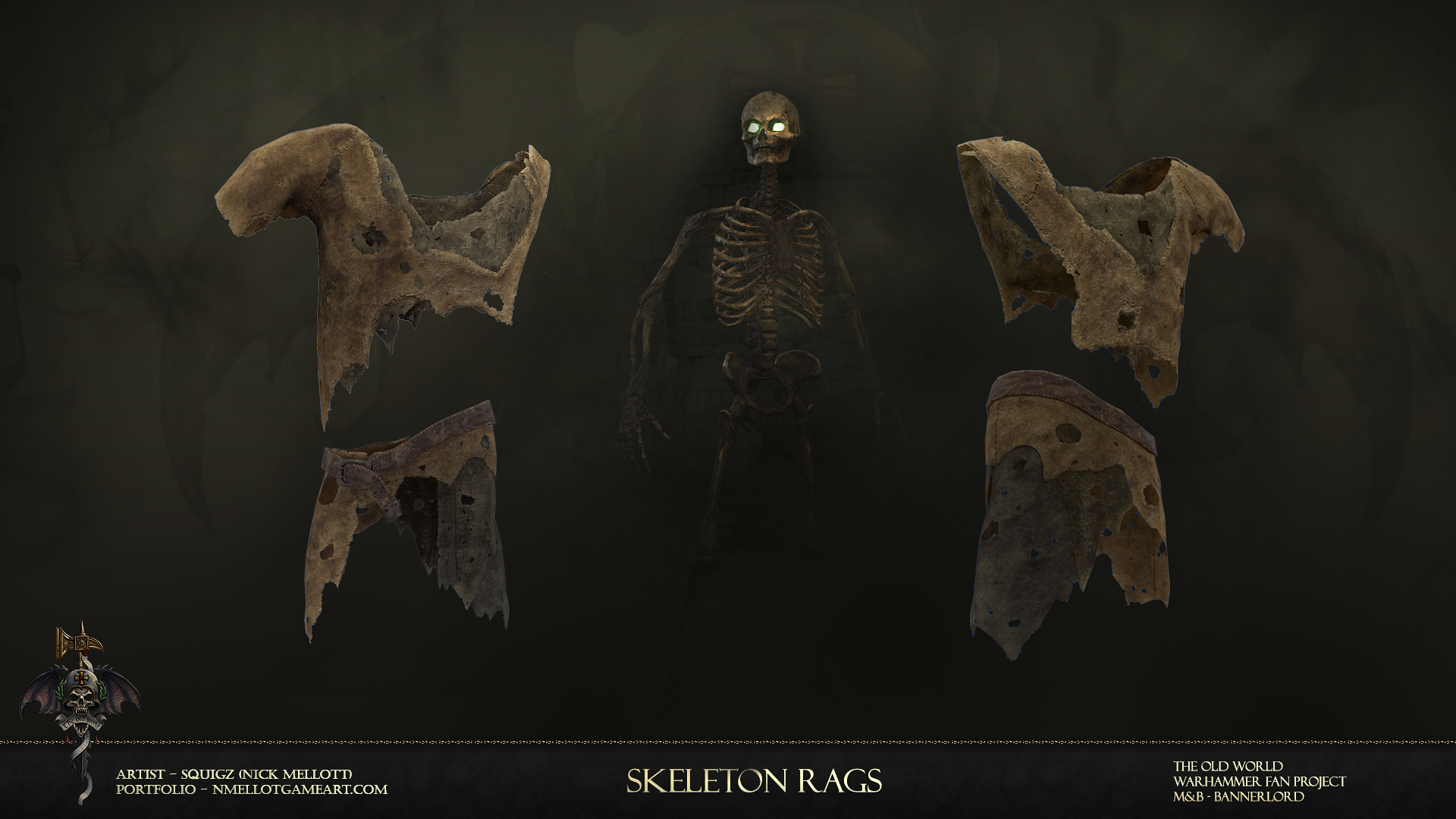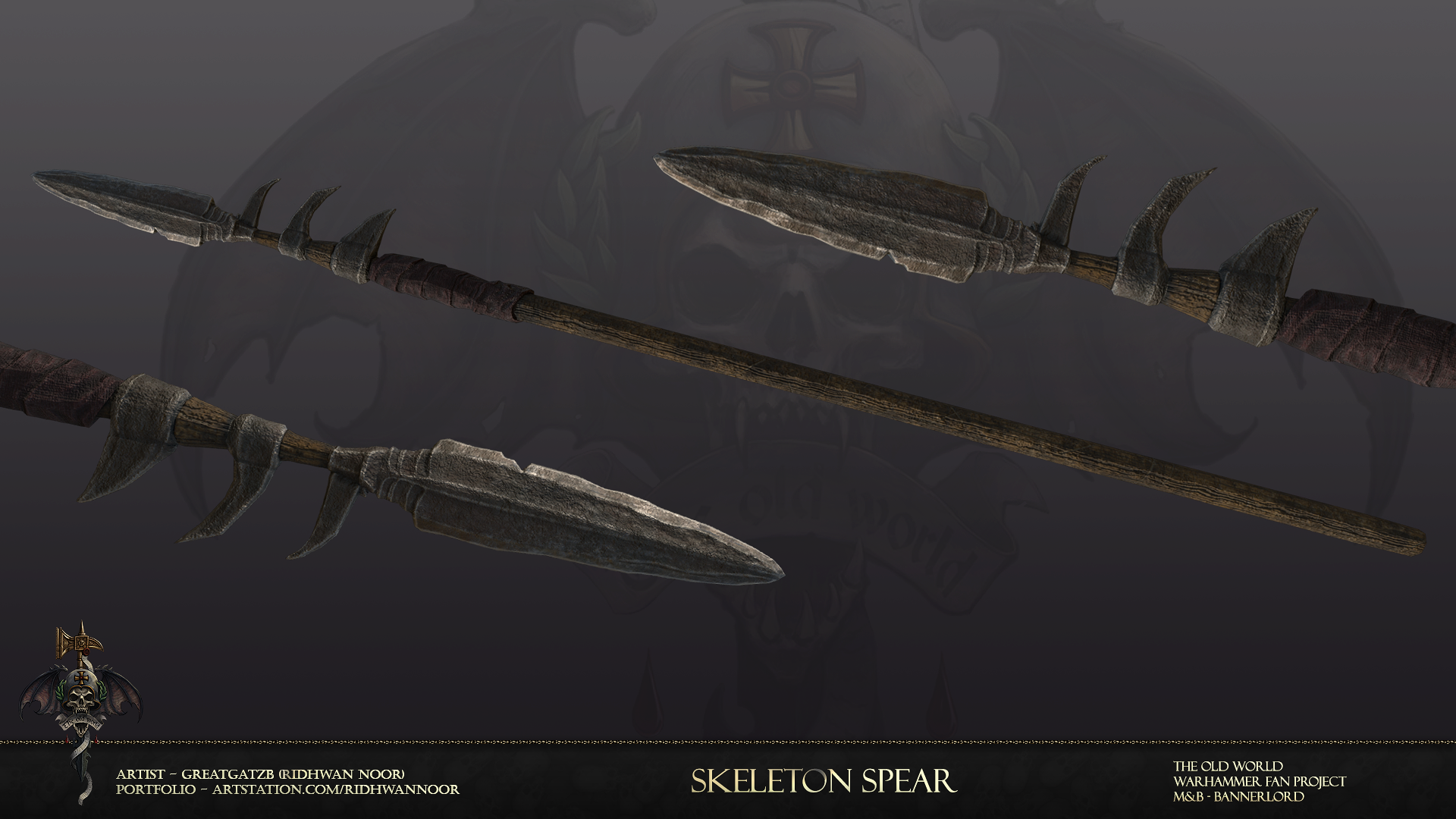 We also have a new selection of weapons for our Vampires, Grave Guard and even a Necromancers staff!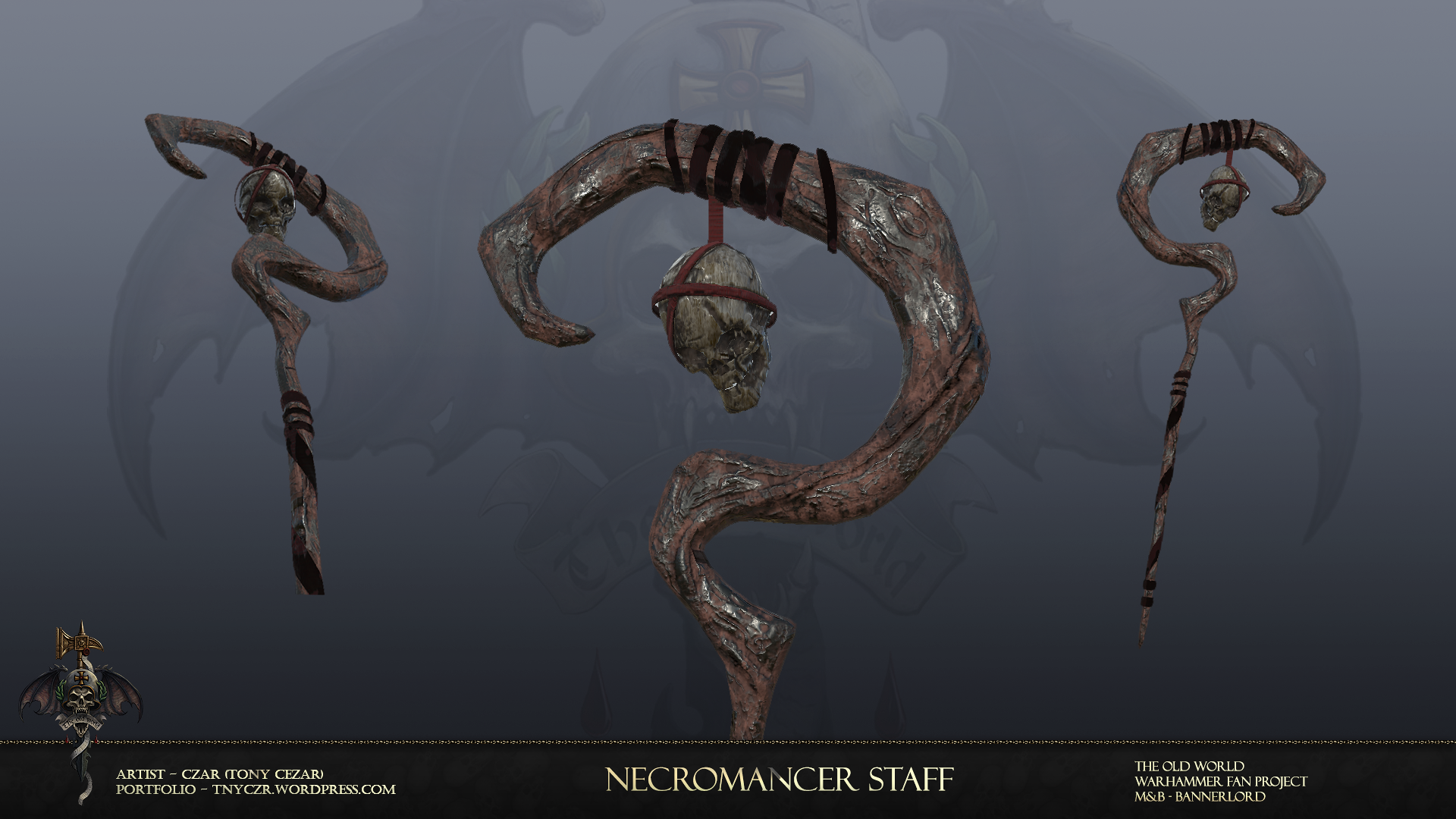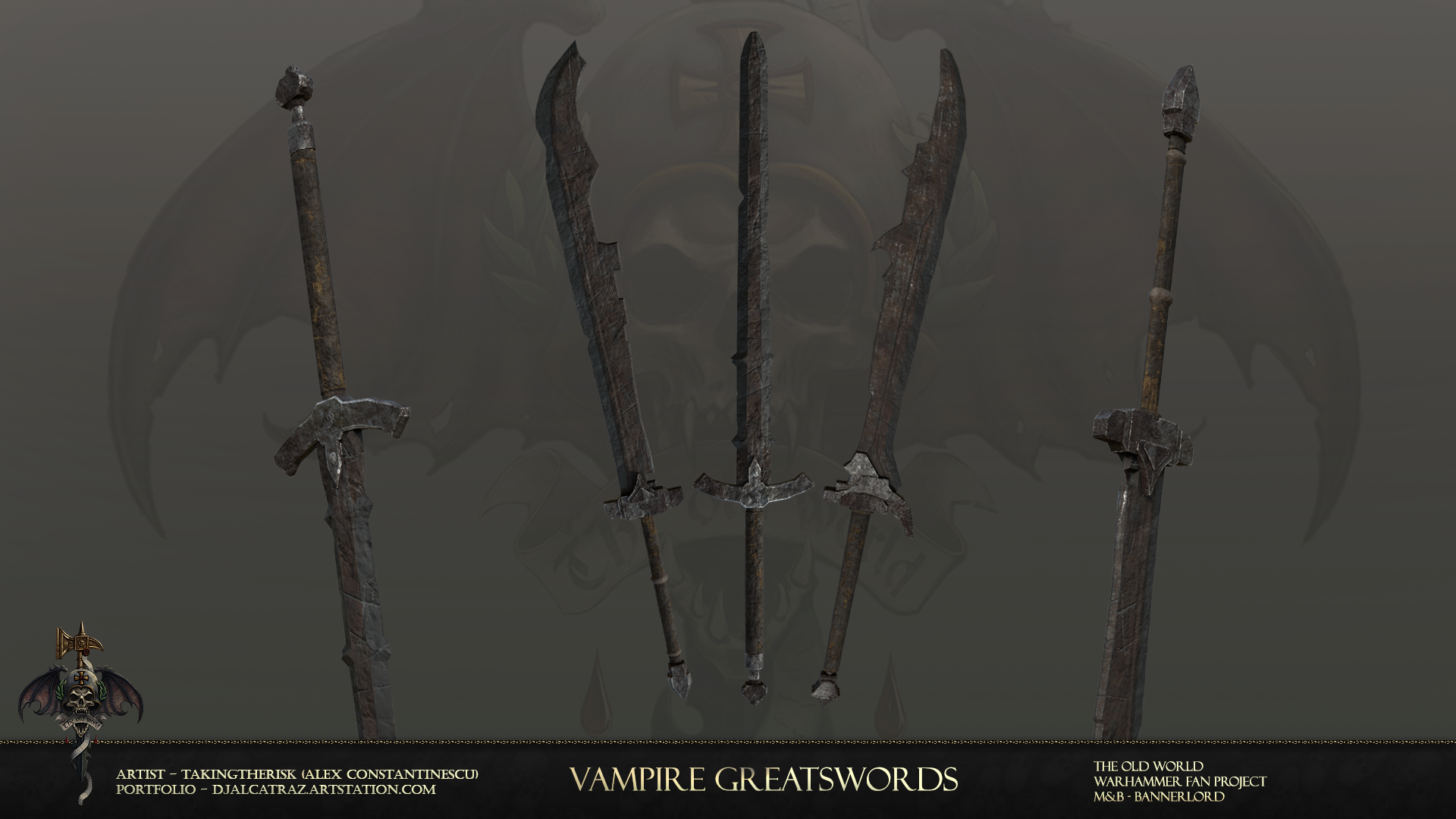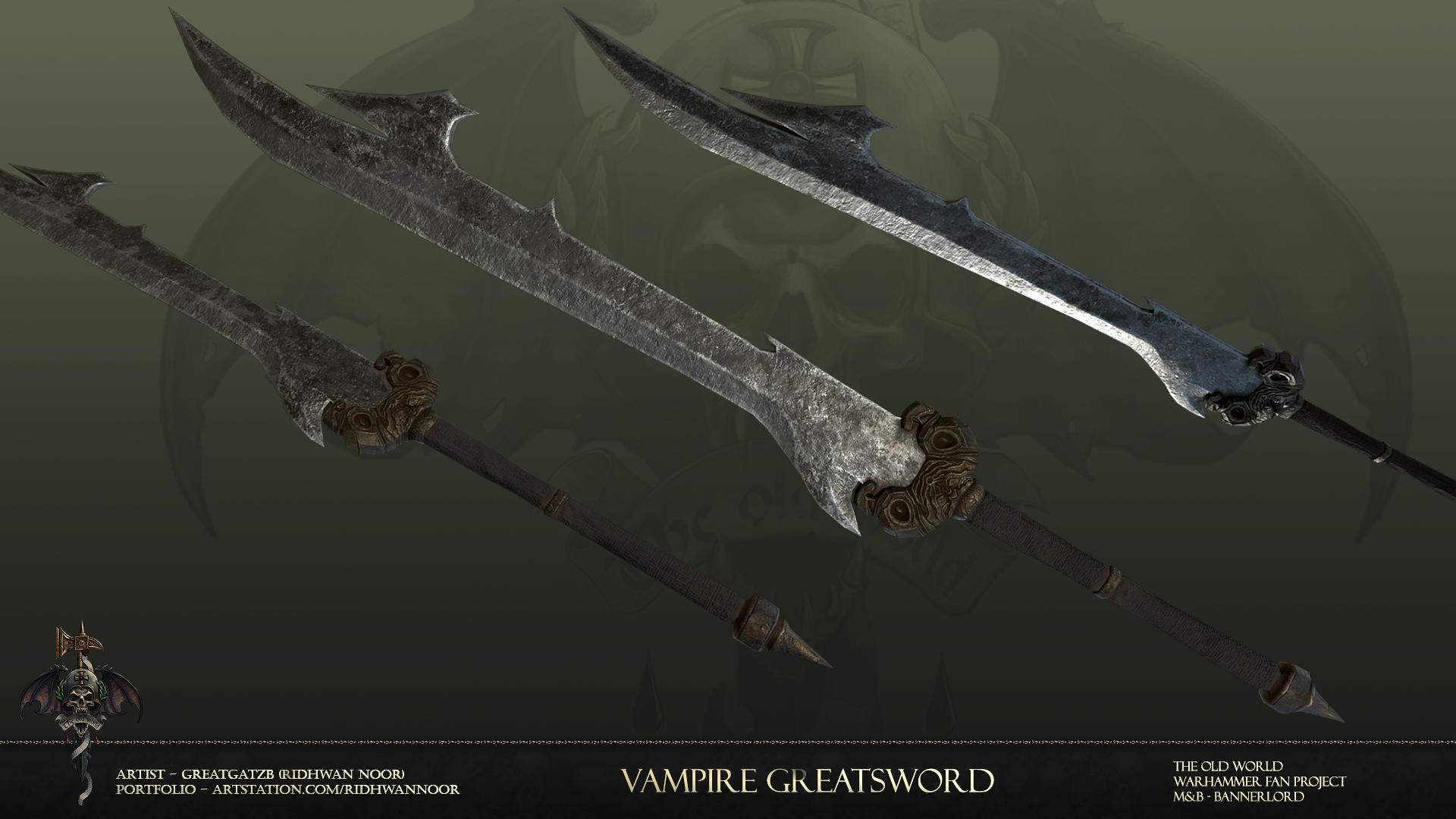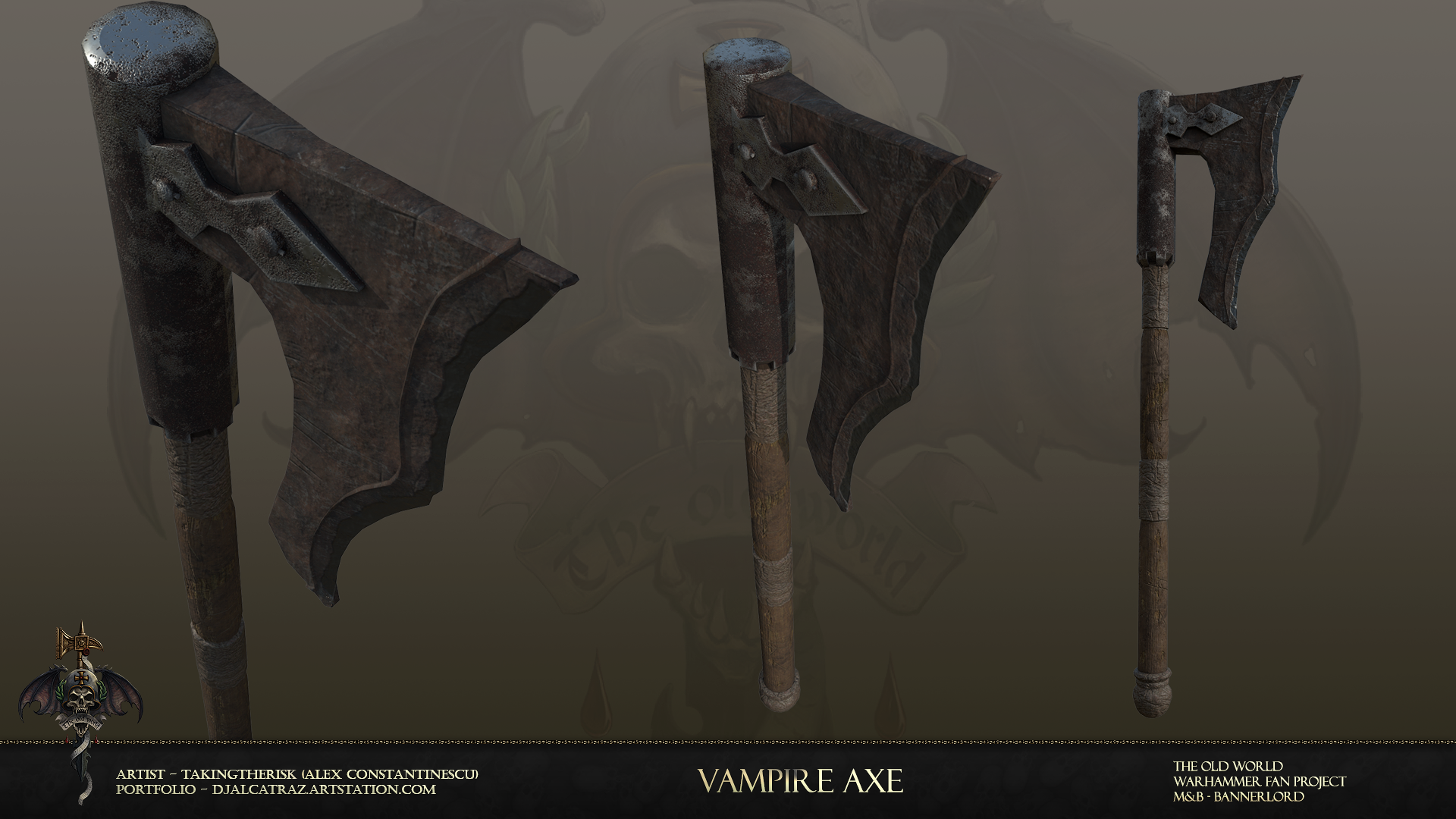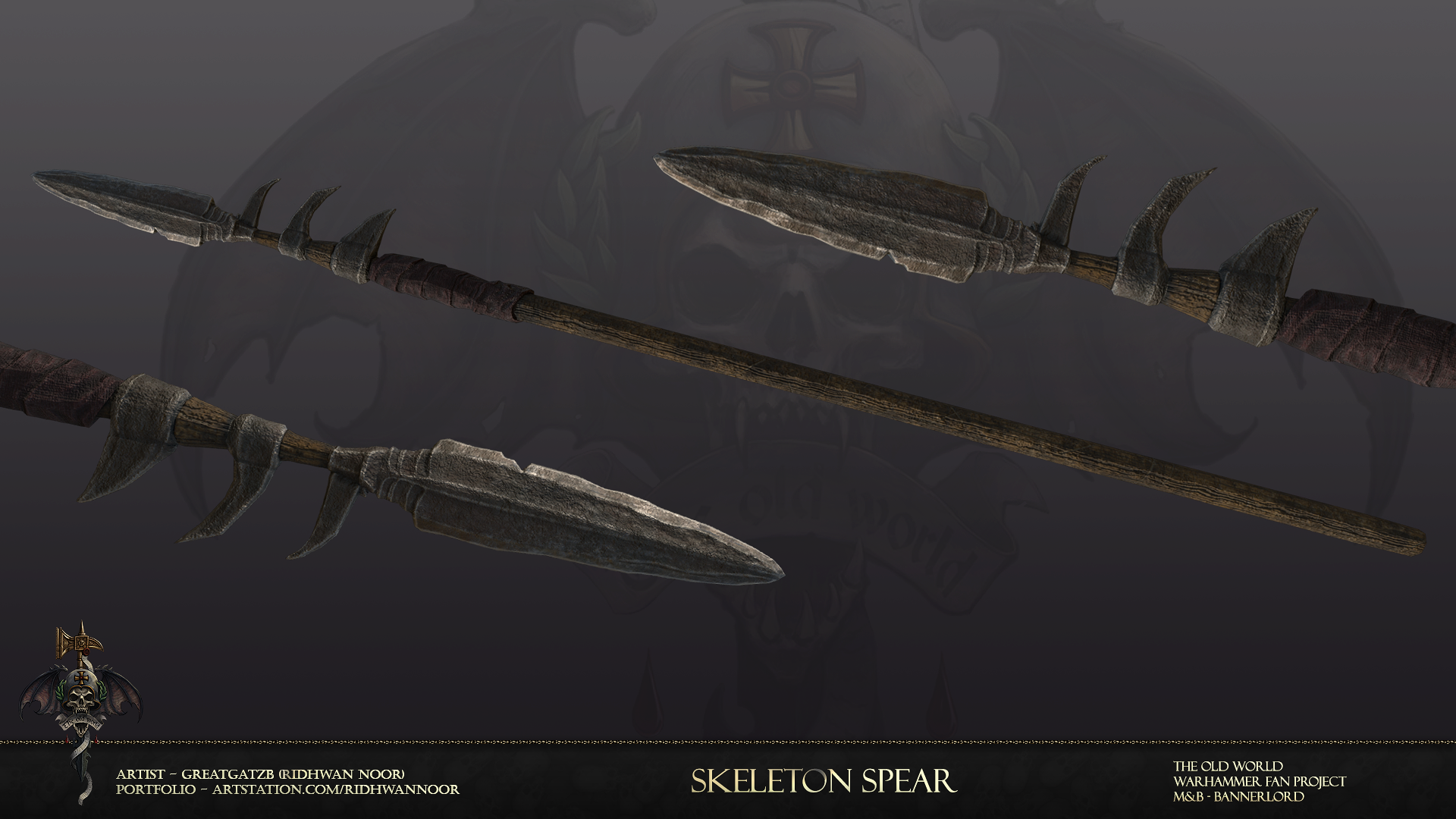 Furthermore we have some shiny new blades for the Bretonnians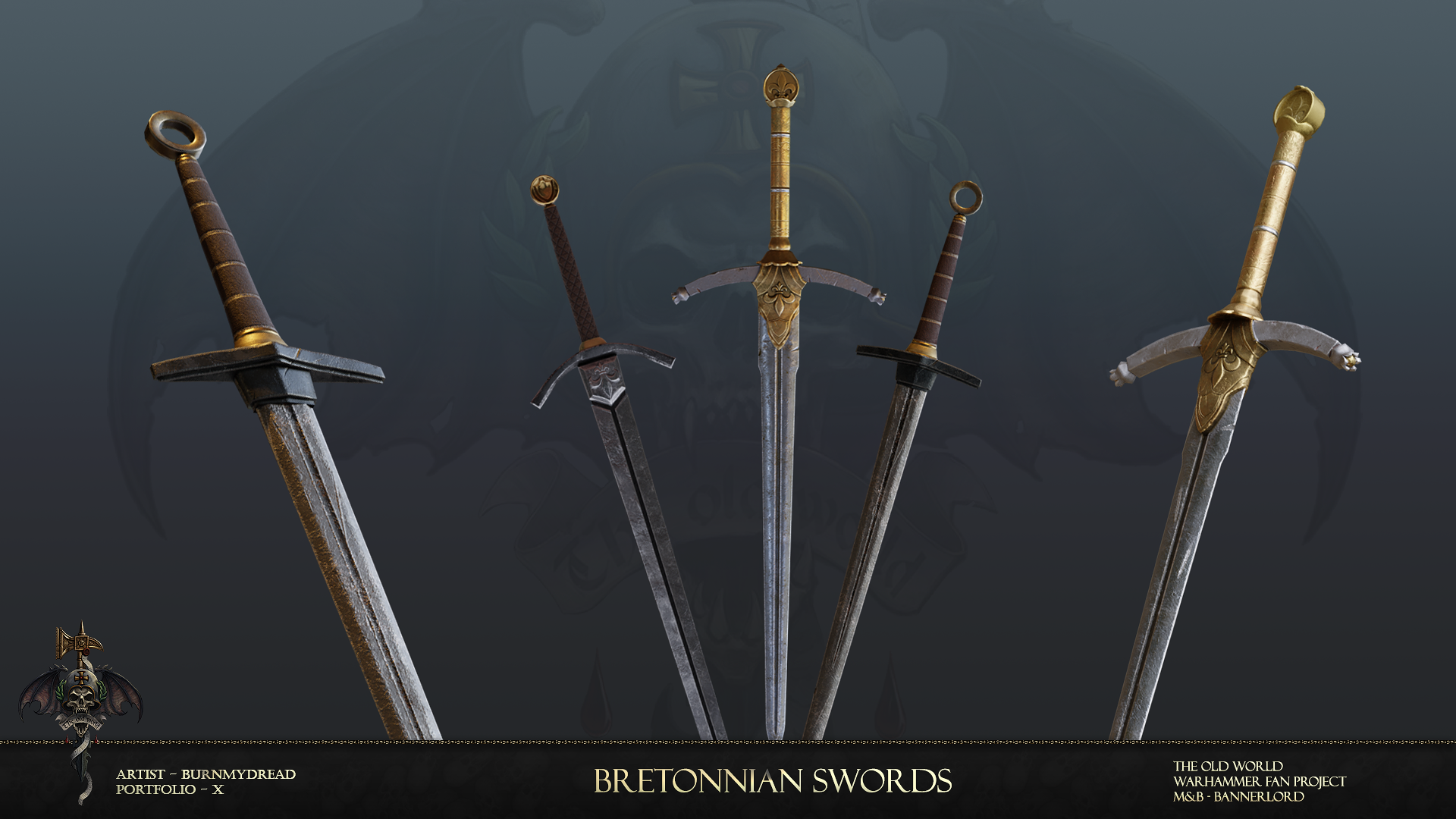 Last but not least a nice suite of great assets for our sceners & map makers to play around with!

First up, two amazing statues!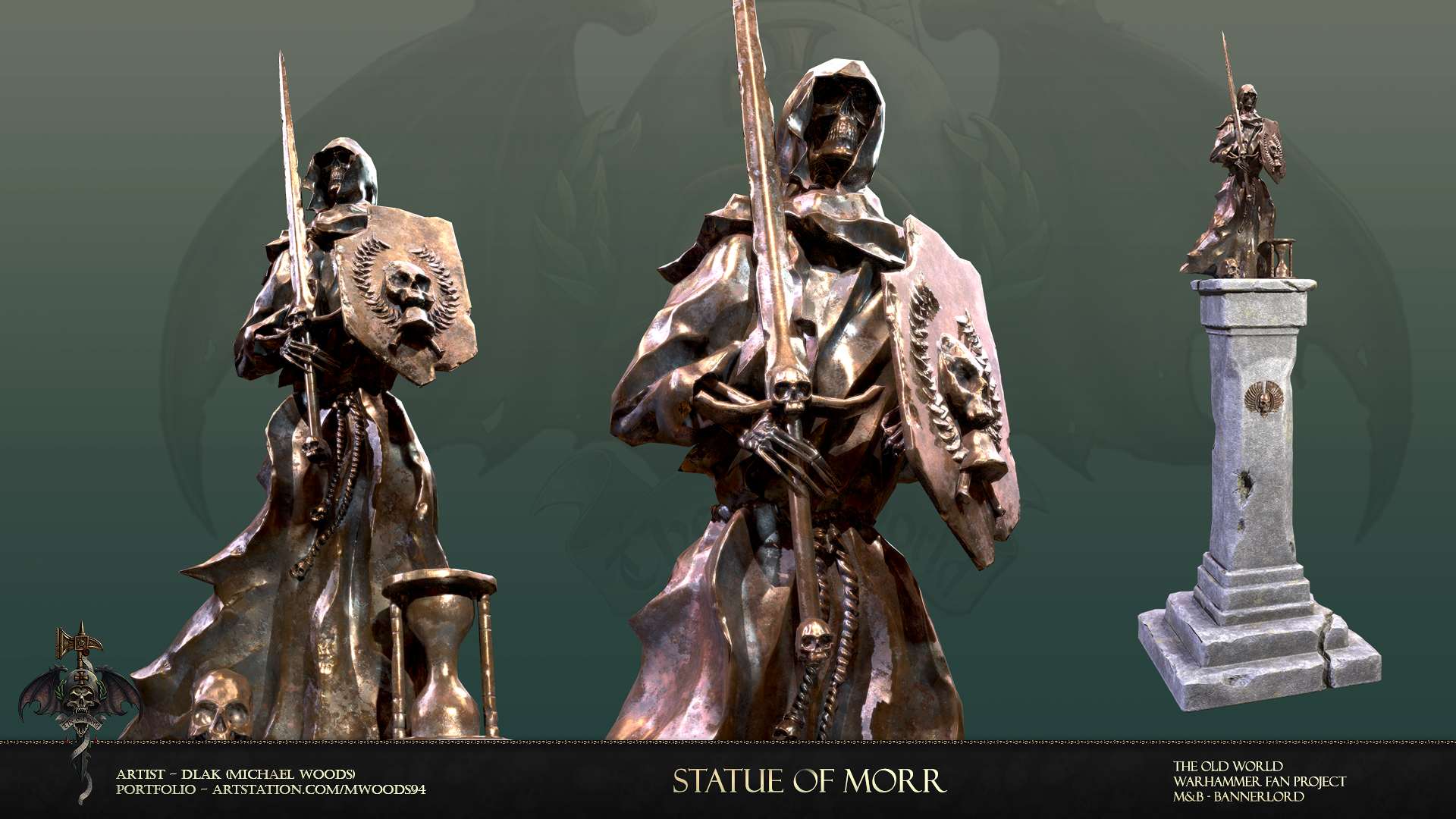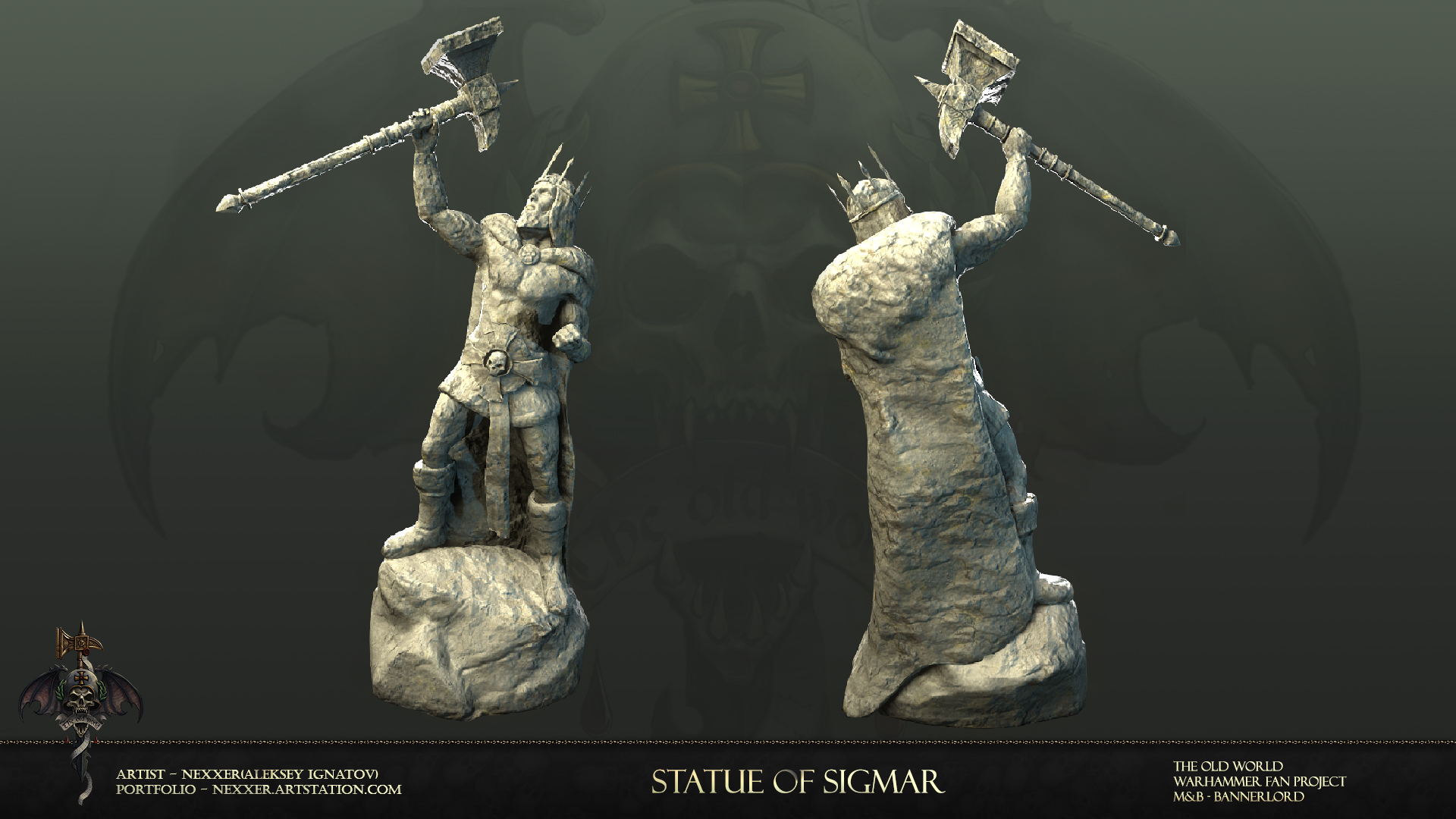 Troubles waking up to get to work? These bells will help you get up in time to get those trading carts moving!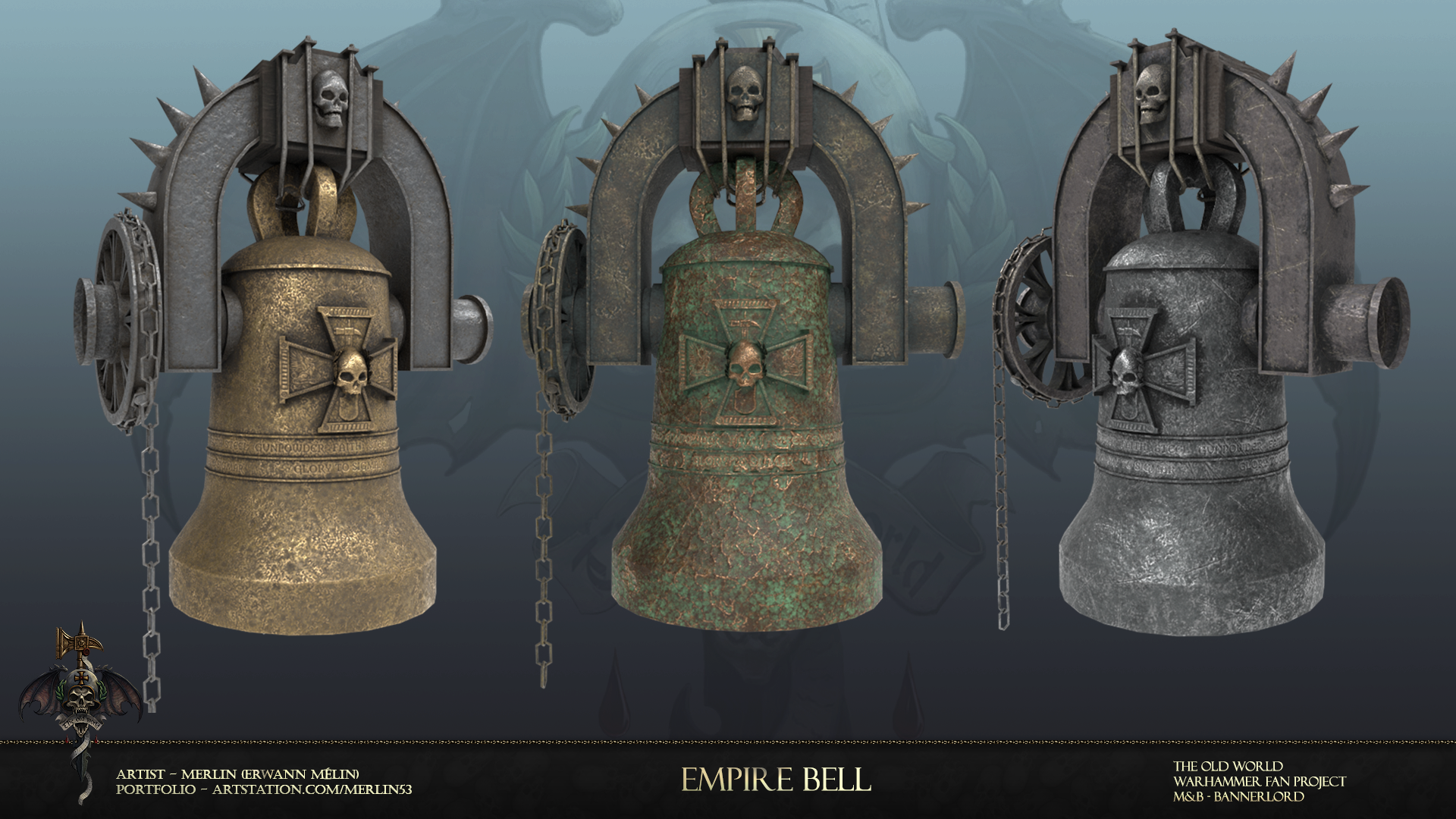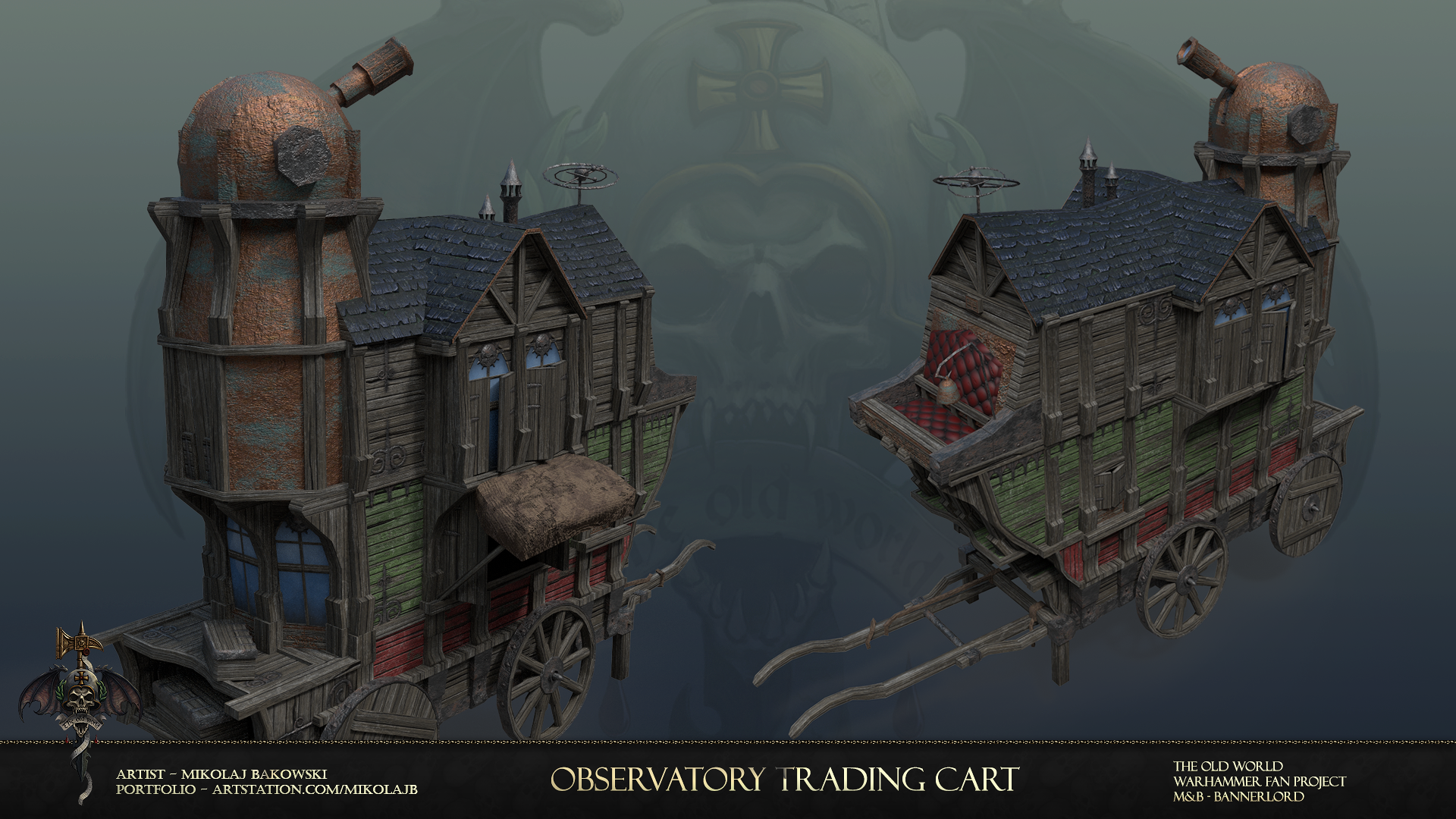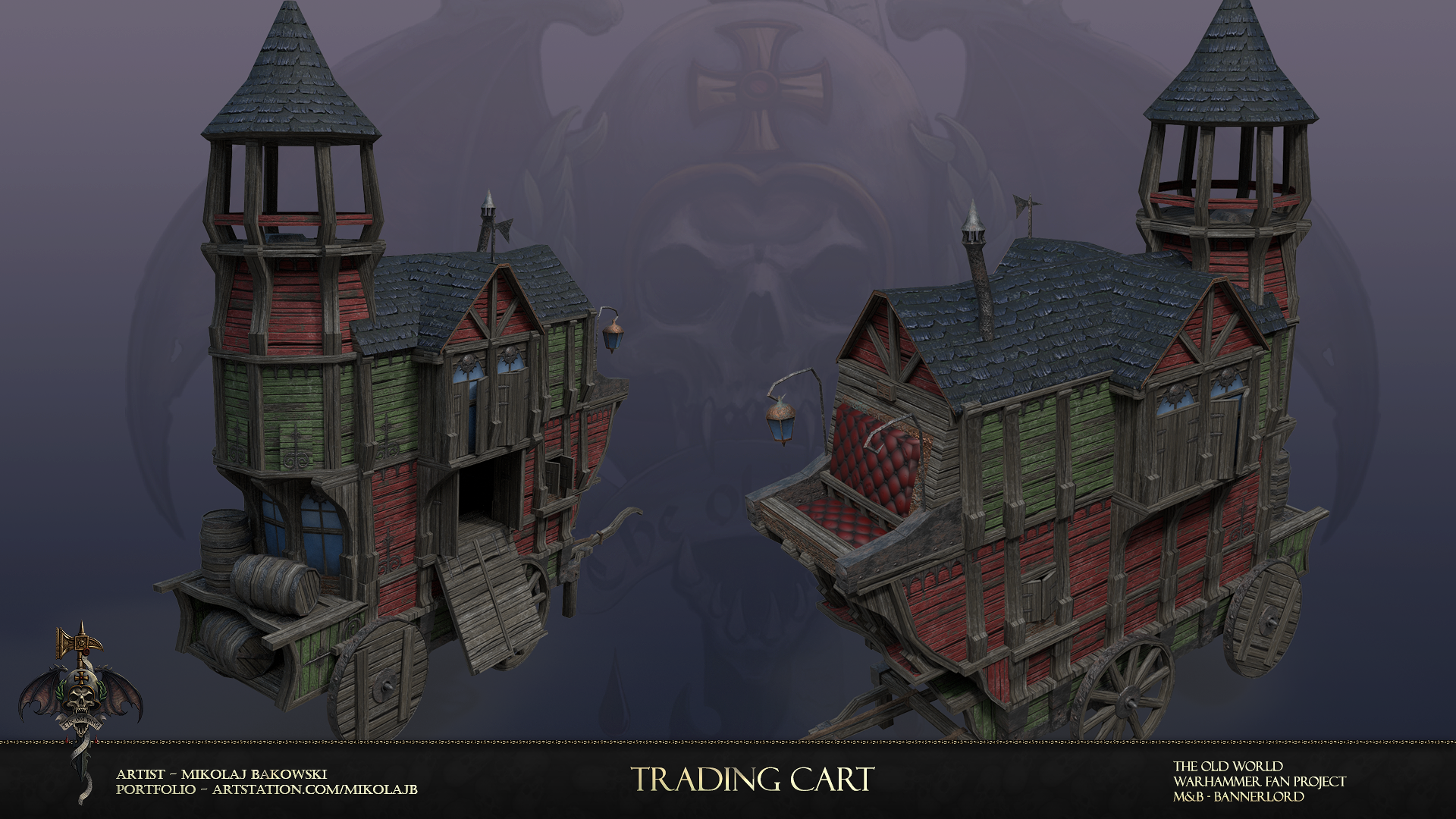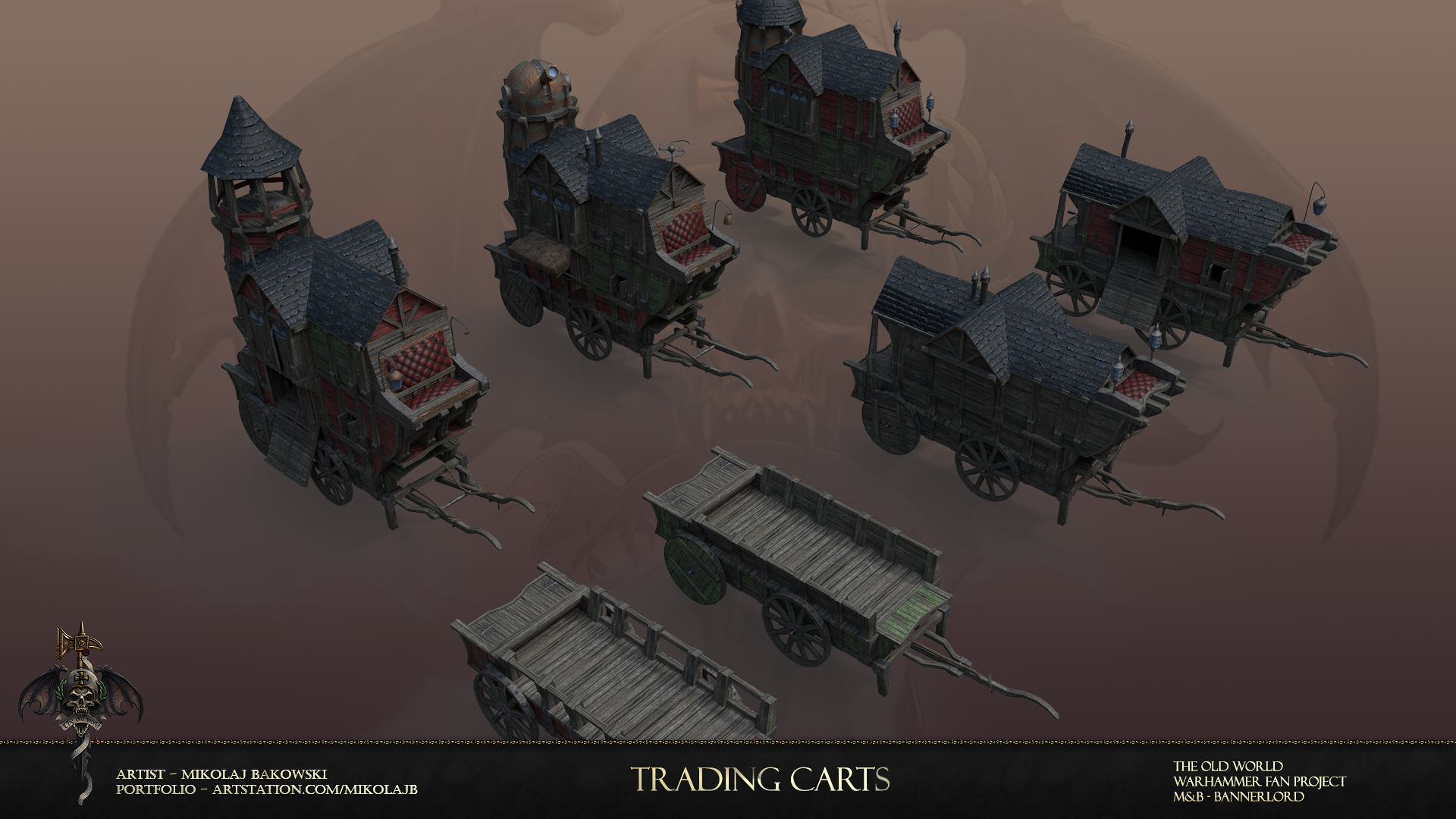 Where there´s light there is also shadow!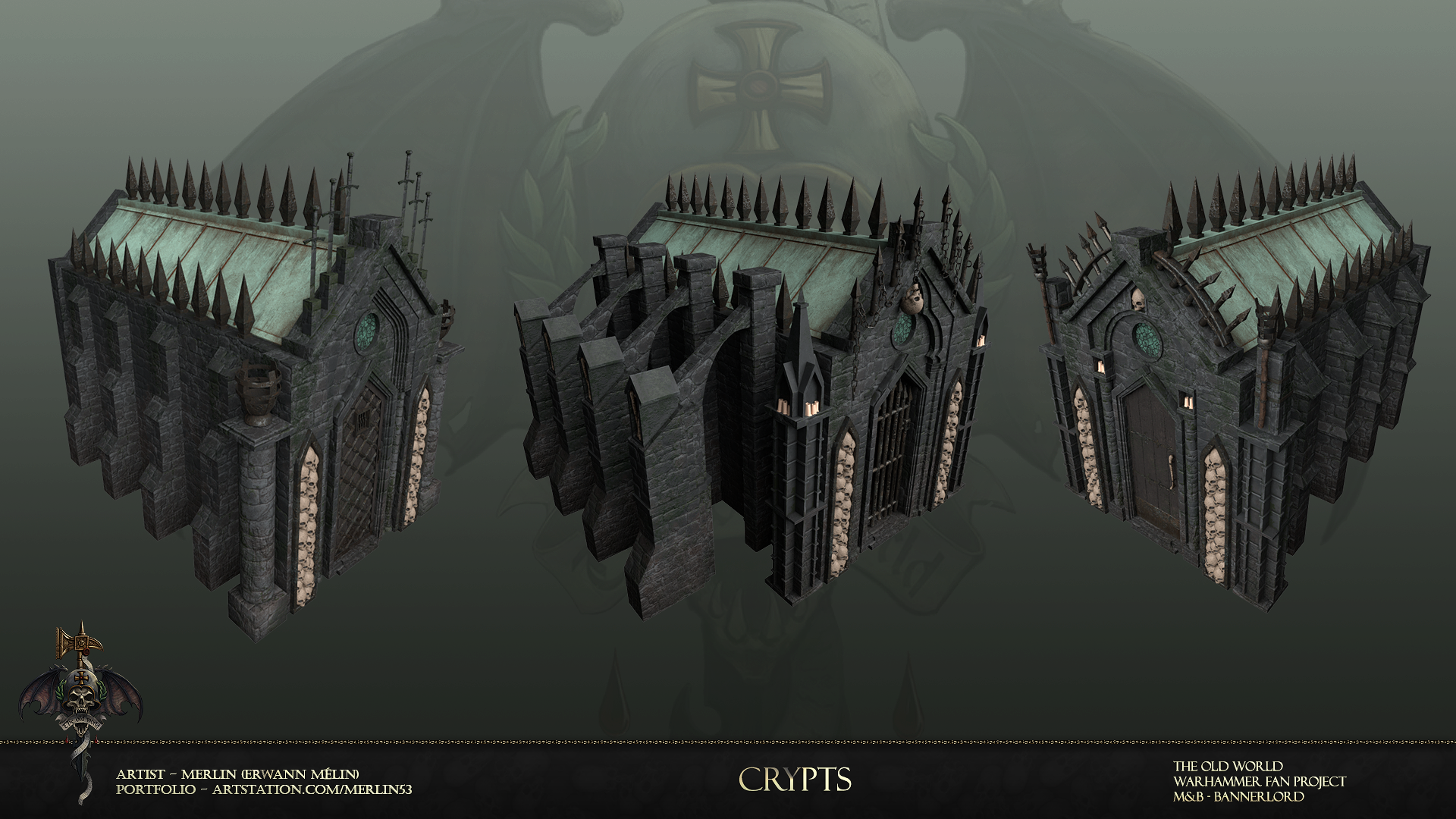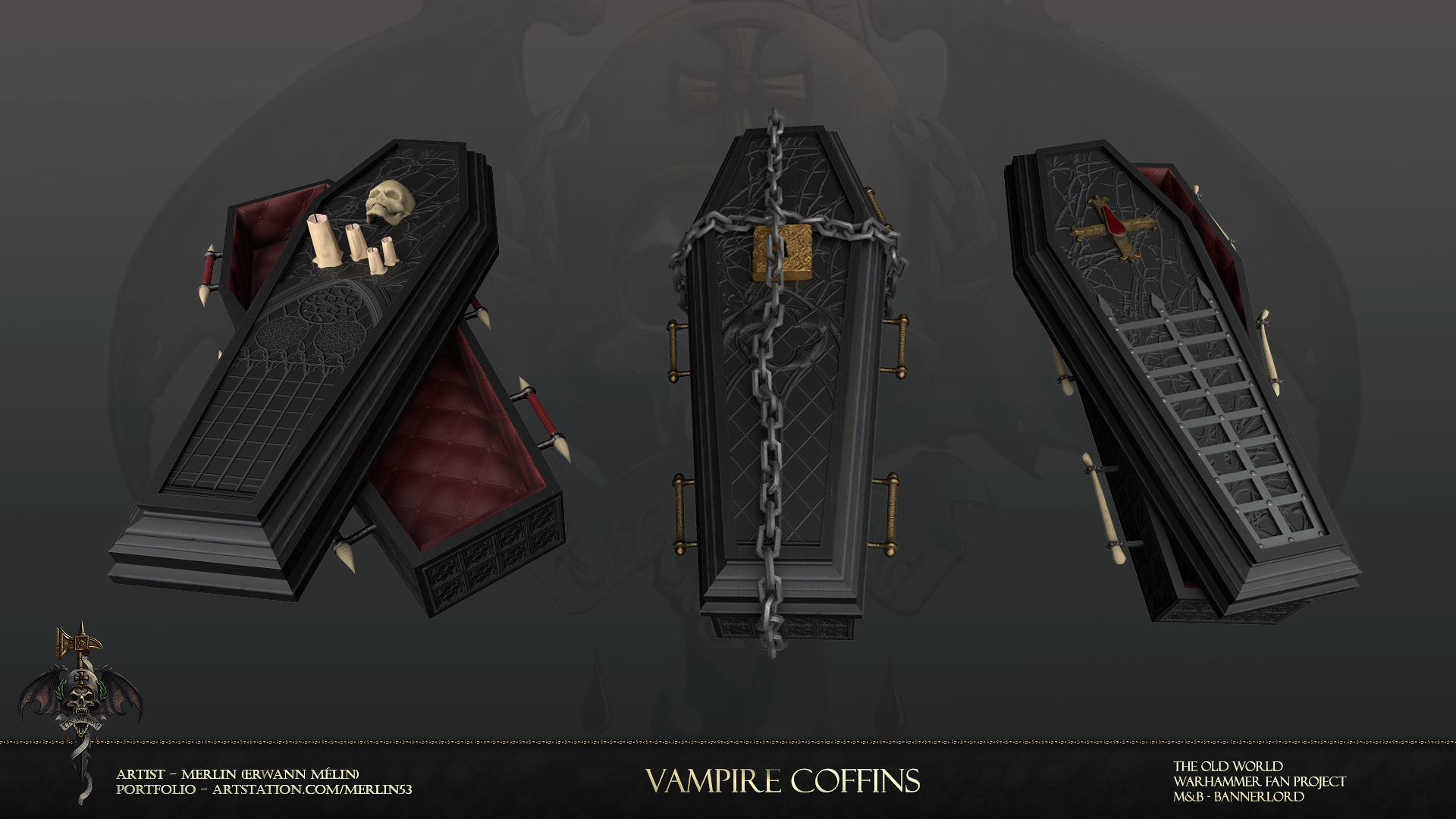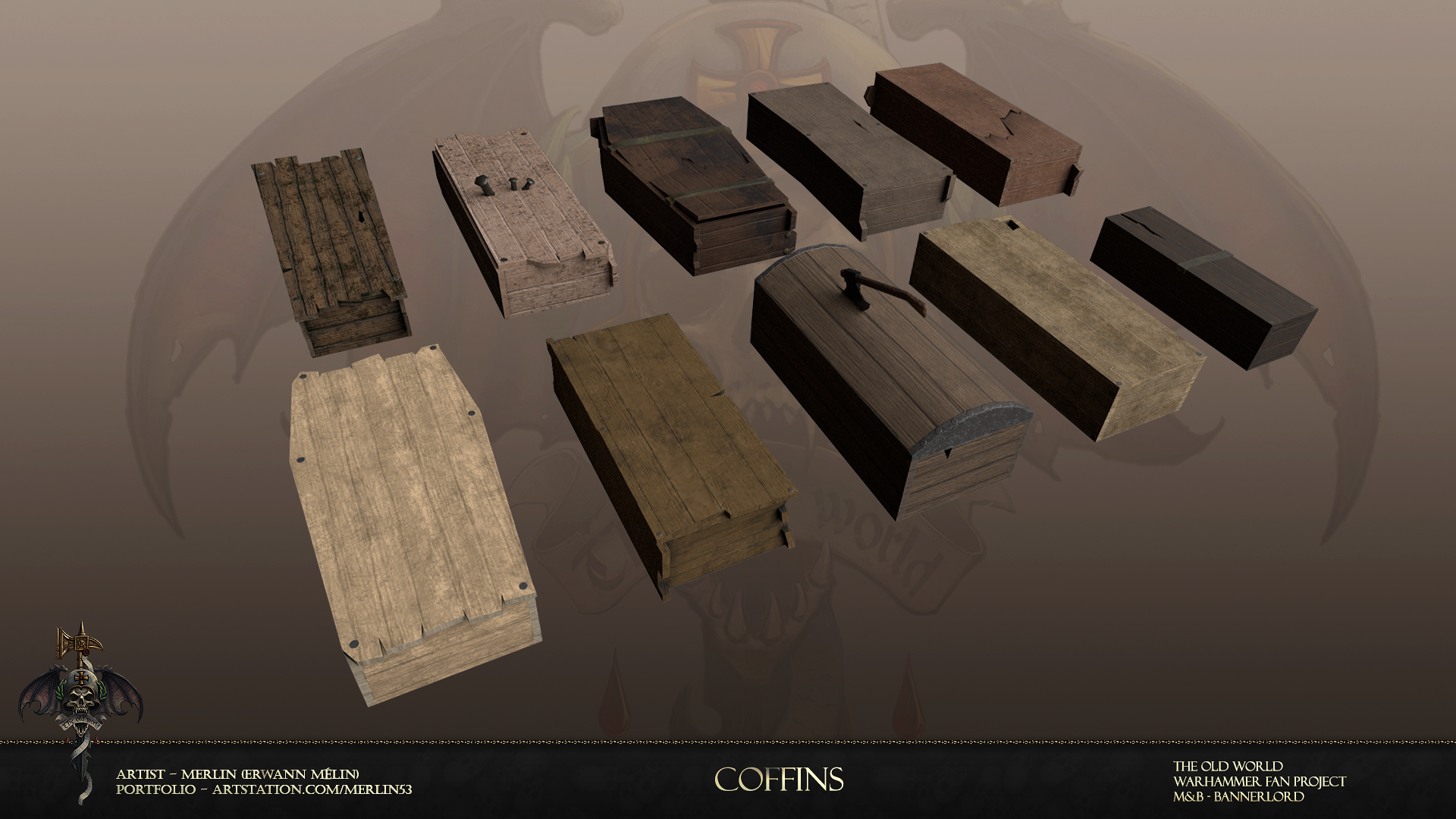 Always interesting to see what the neighbors are doing. Some brand new windows for you to peek through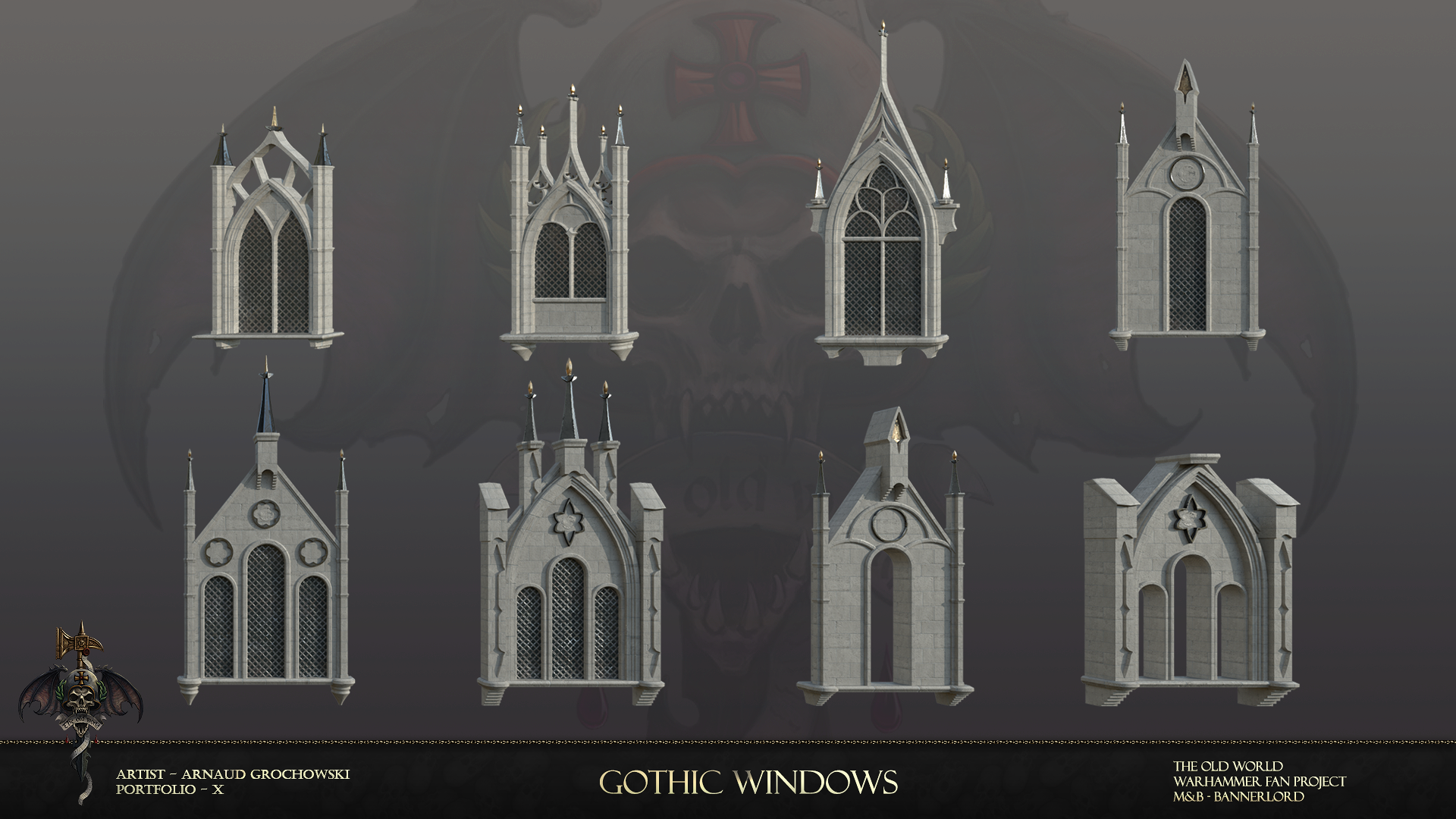 And a brand new Vampire House for the sceners to have their fun with!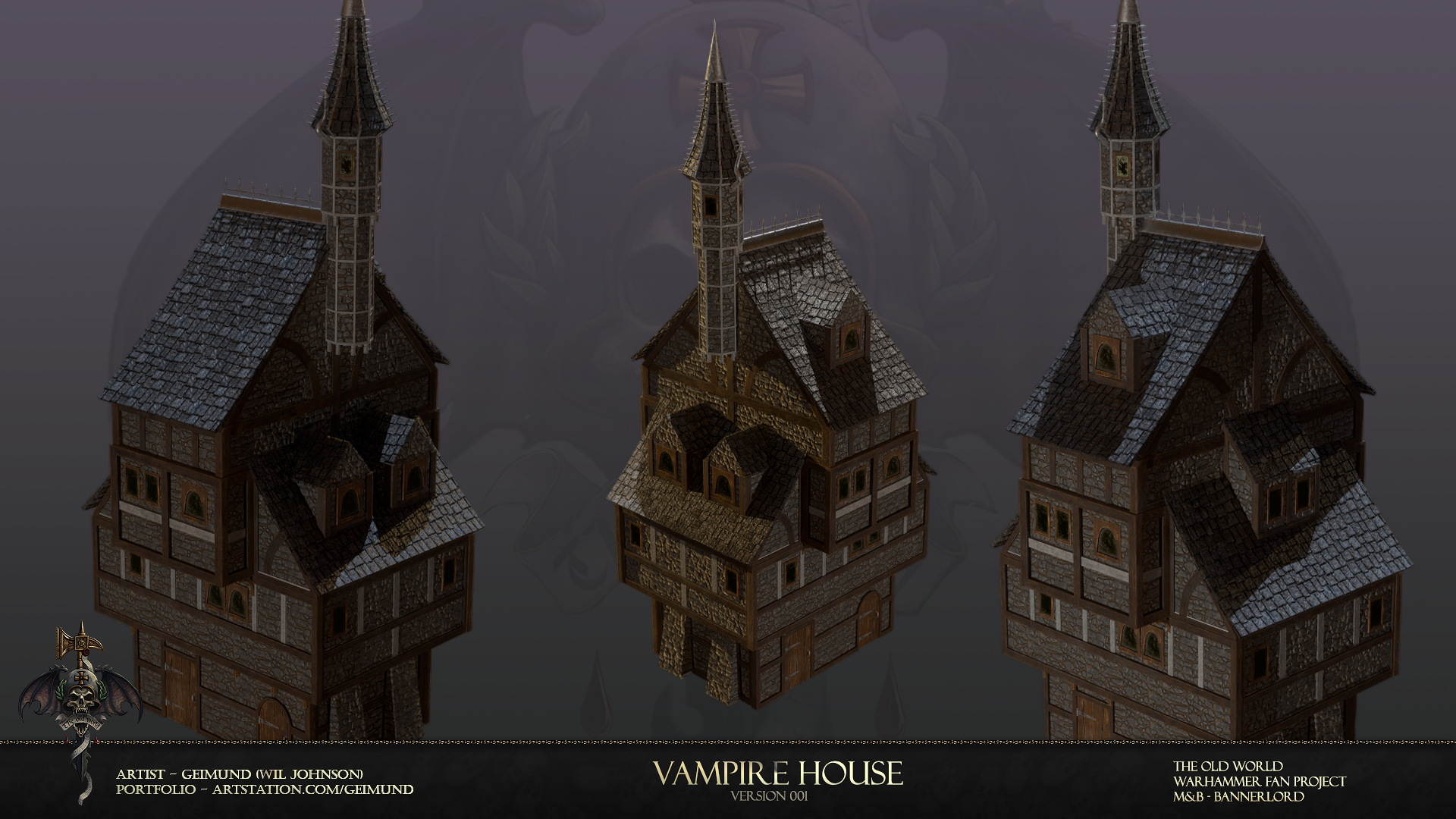 Scenery:
We are very excited to show you a nice sneak peak of our map progress! Building out and experimenting with our Beta area as we bring the Old World to life.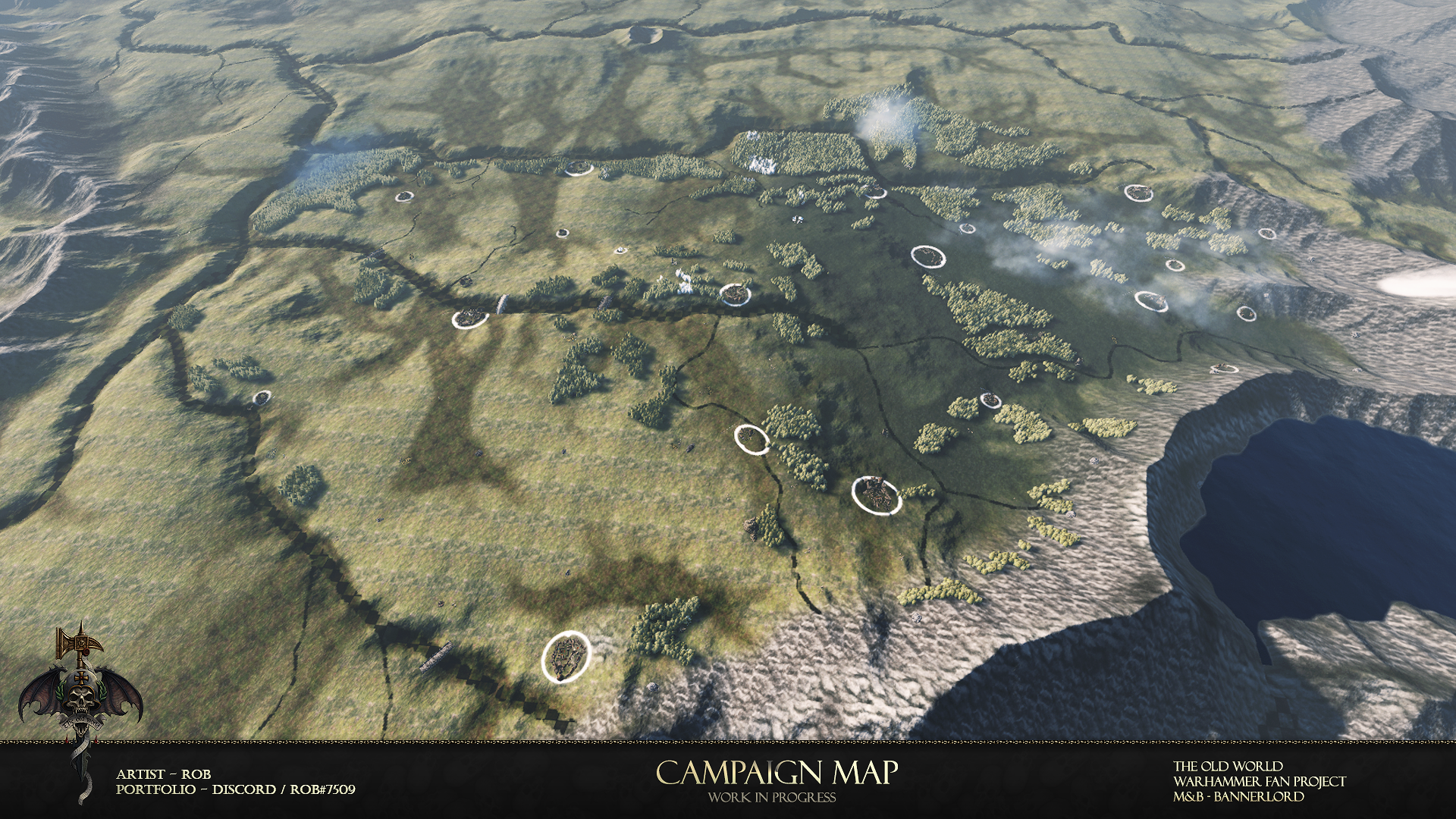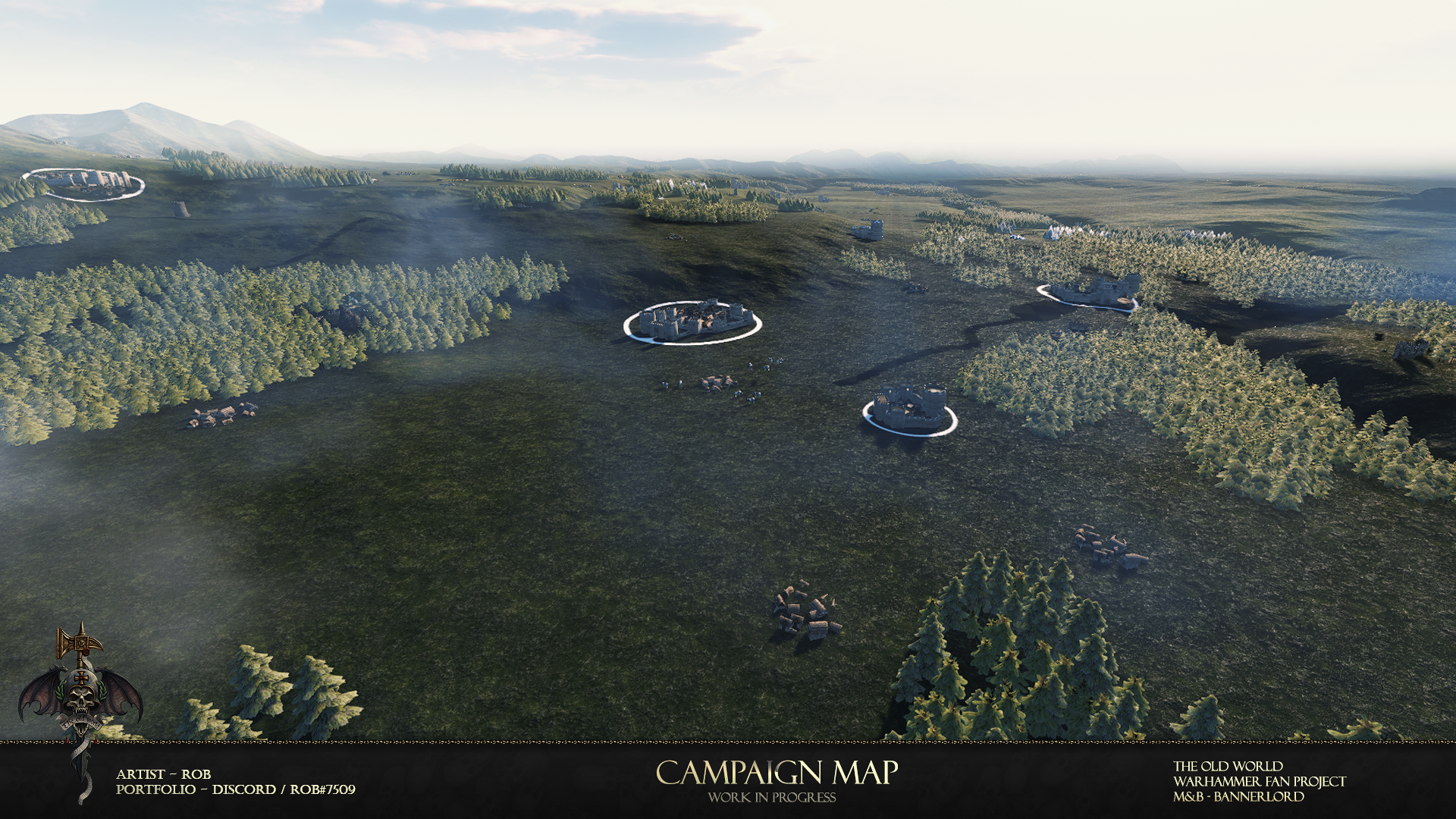 Our sceners have continued work on battle maps and more! We have some nice shots of grim Sylvania.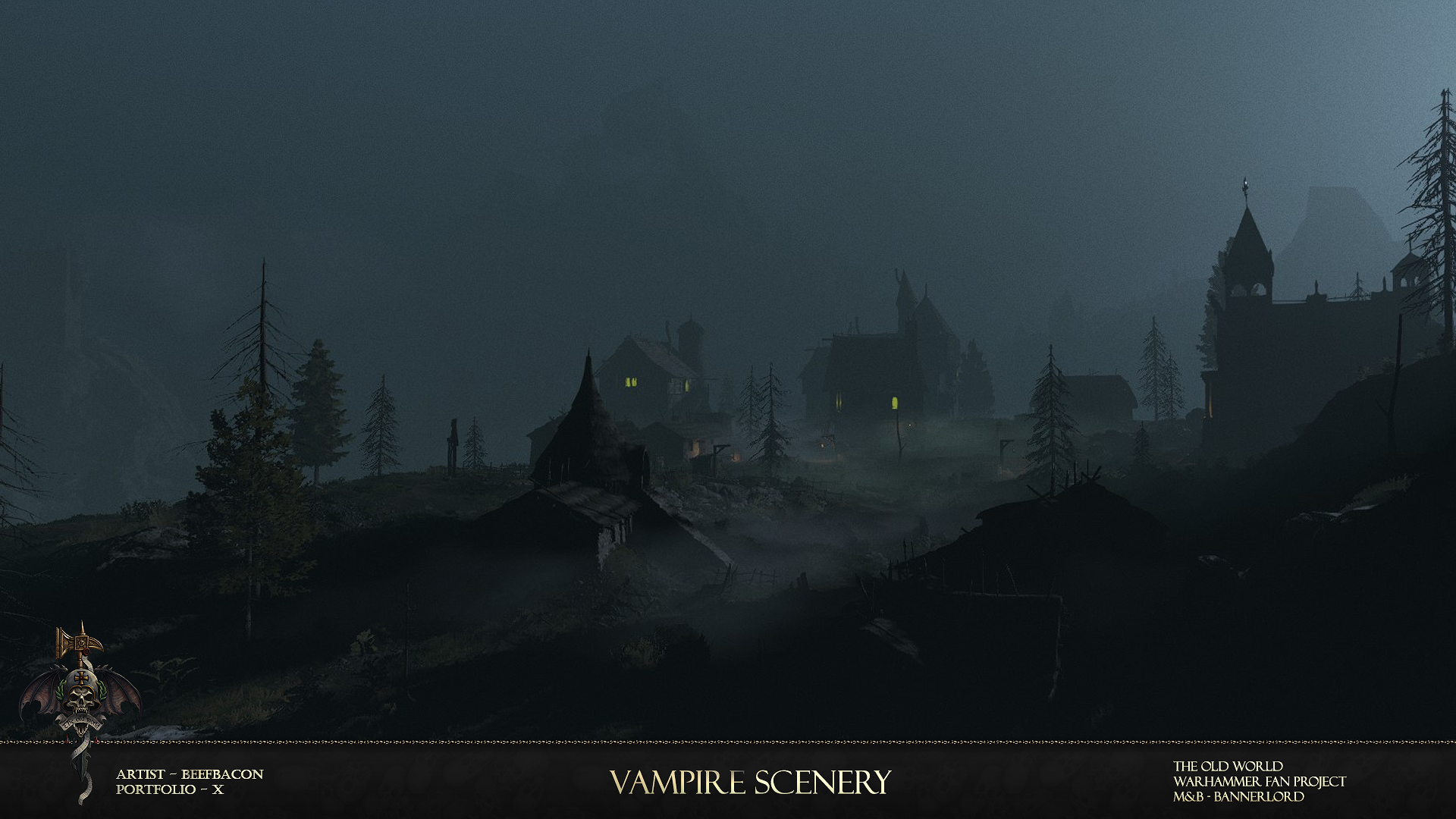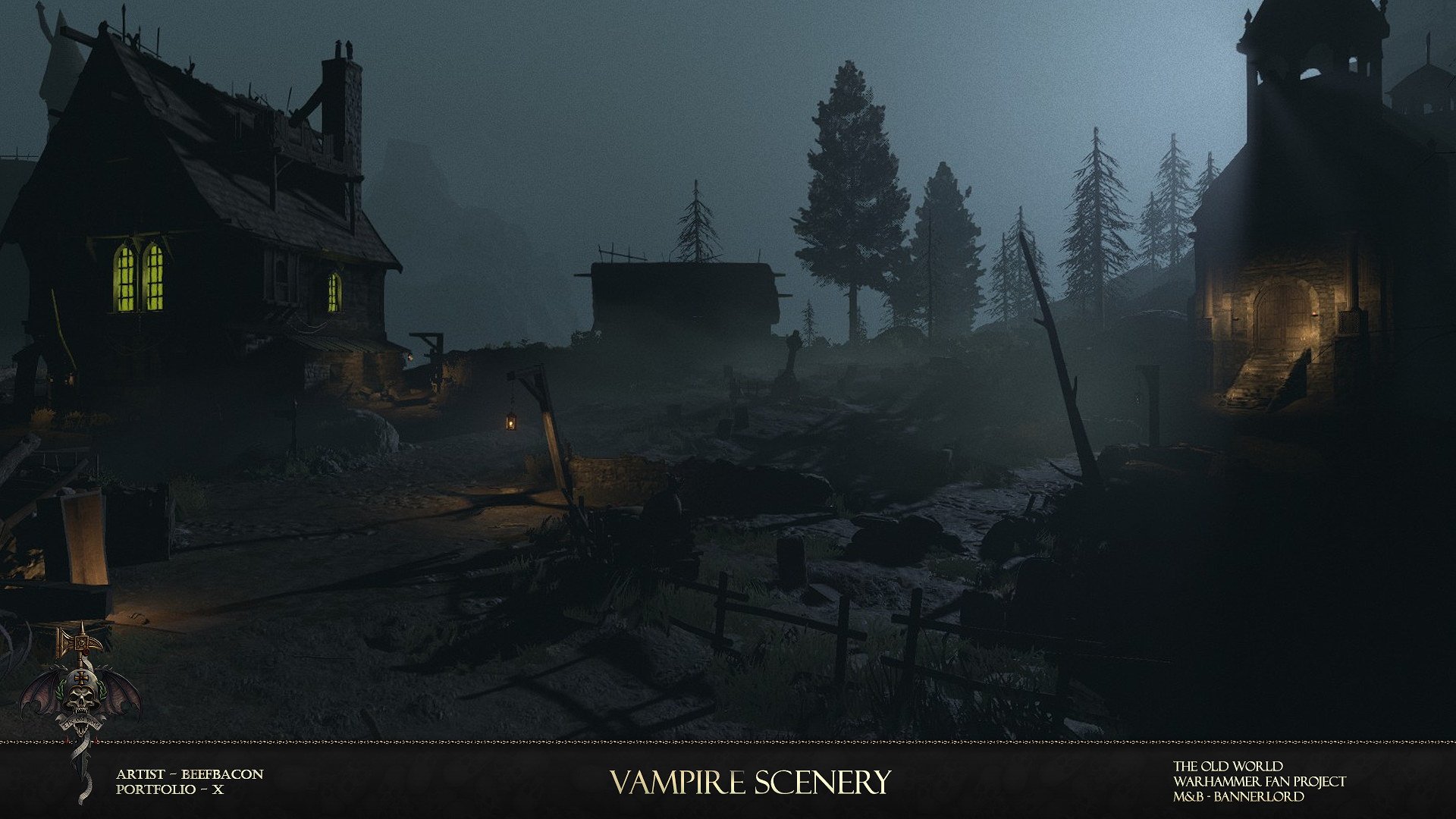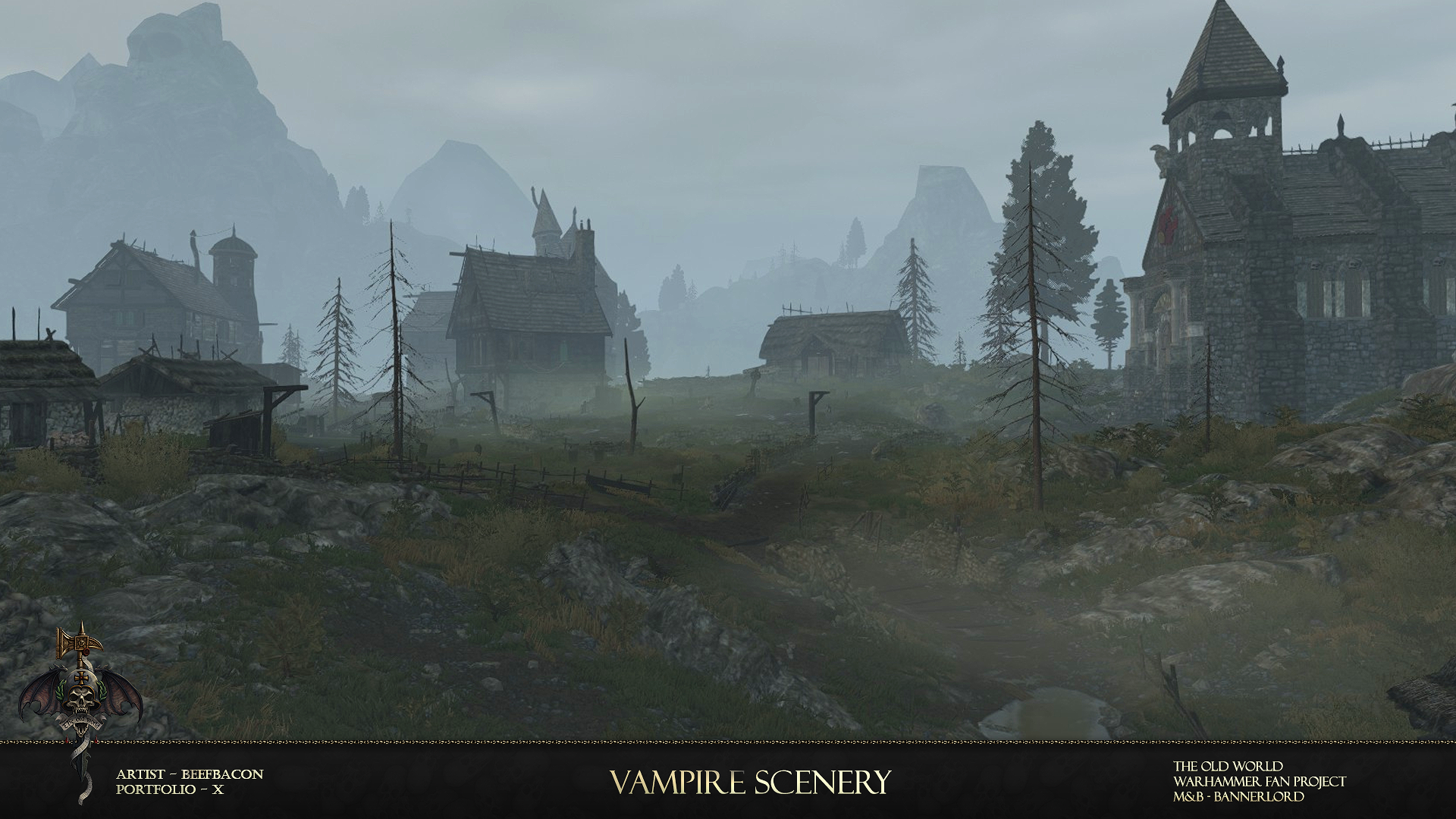 We also have the village of Biberhof and some nice new shots of Leicheburg!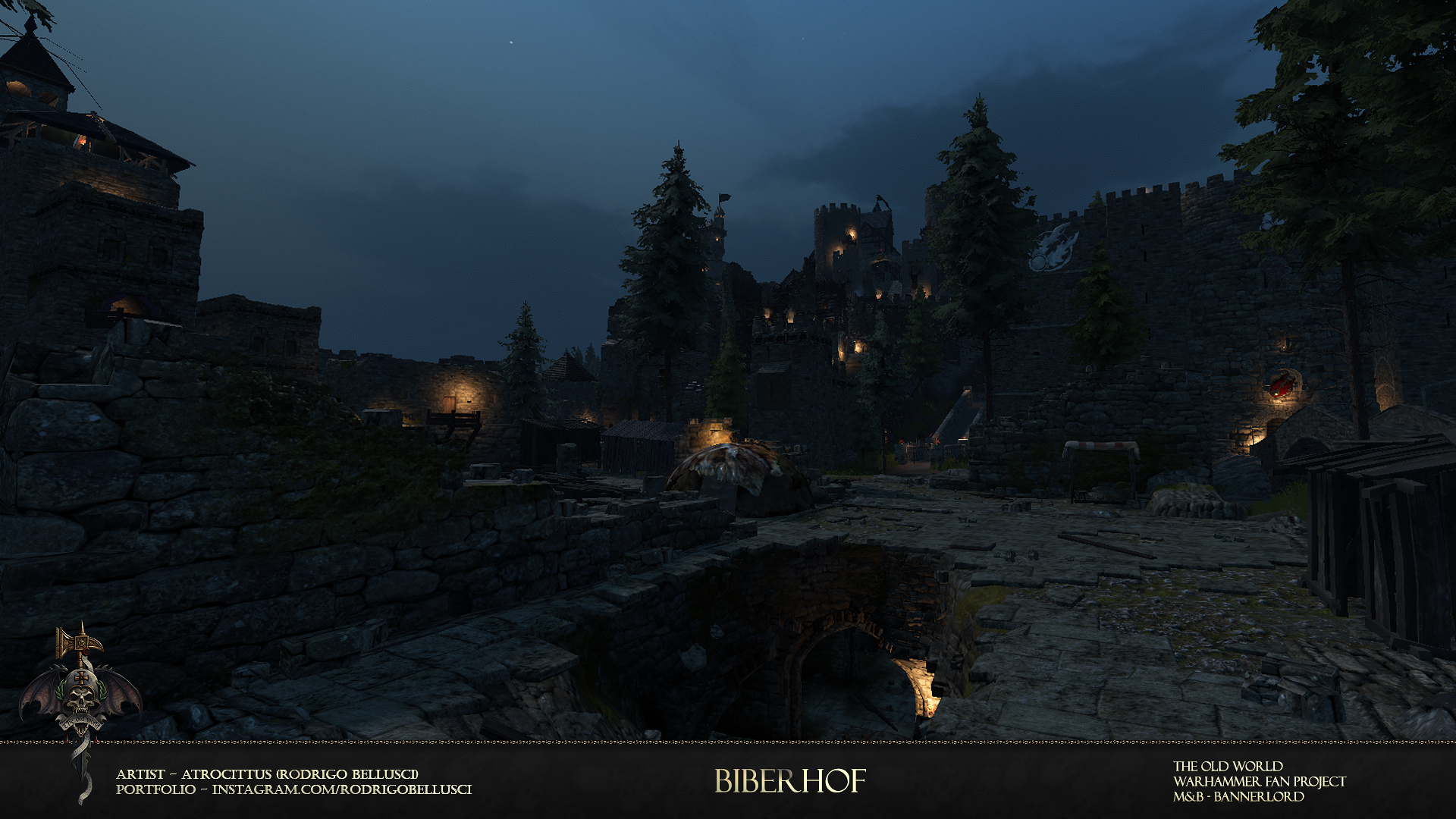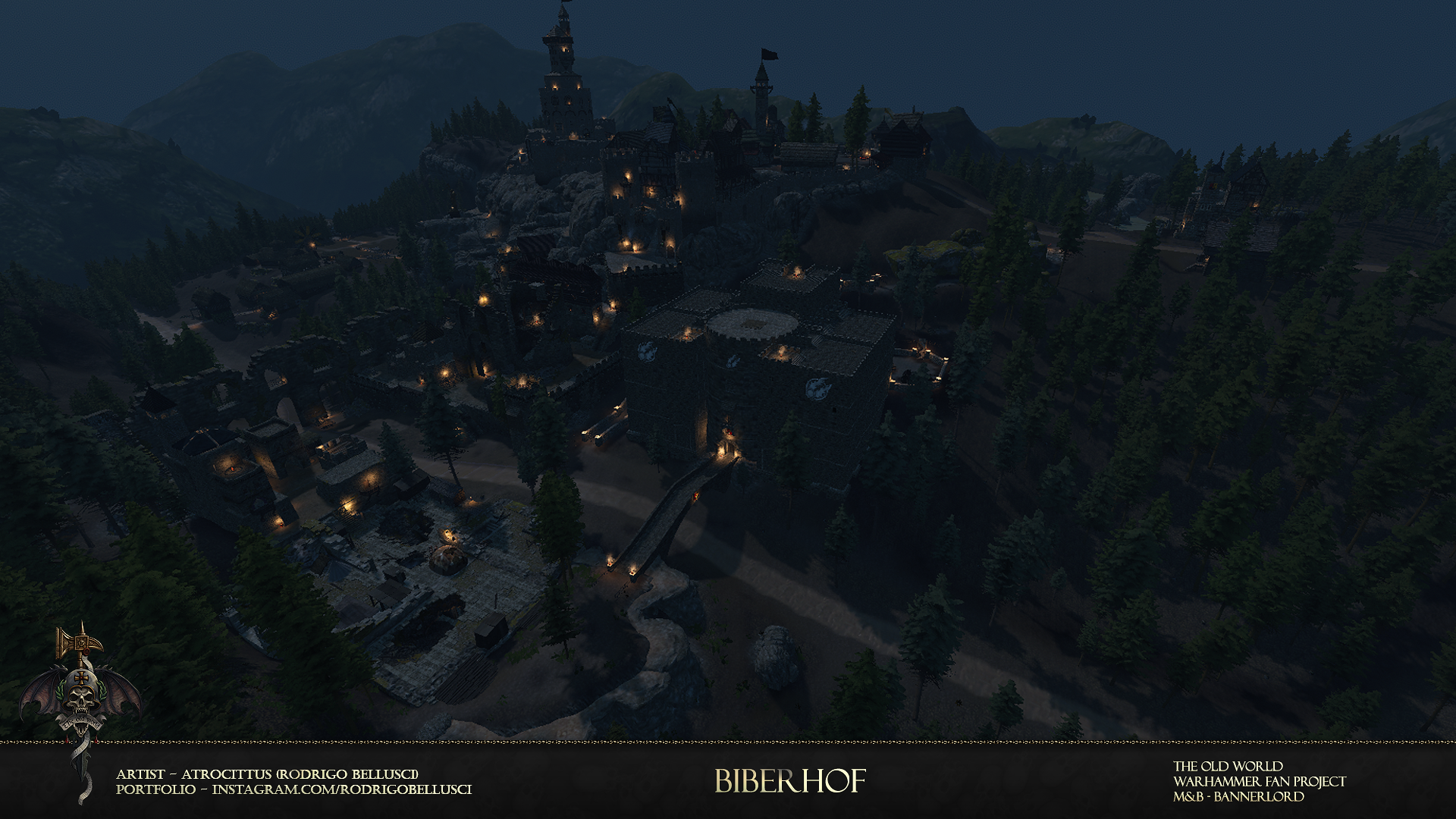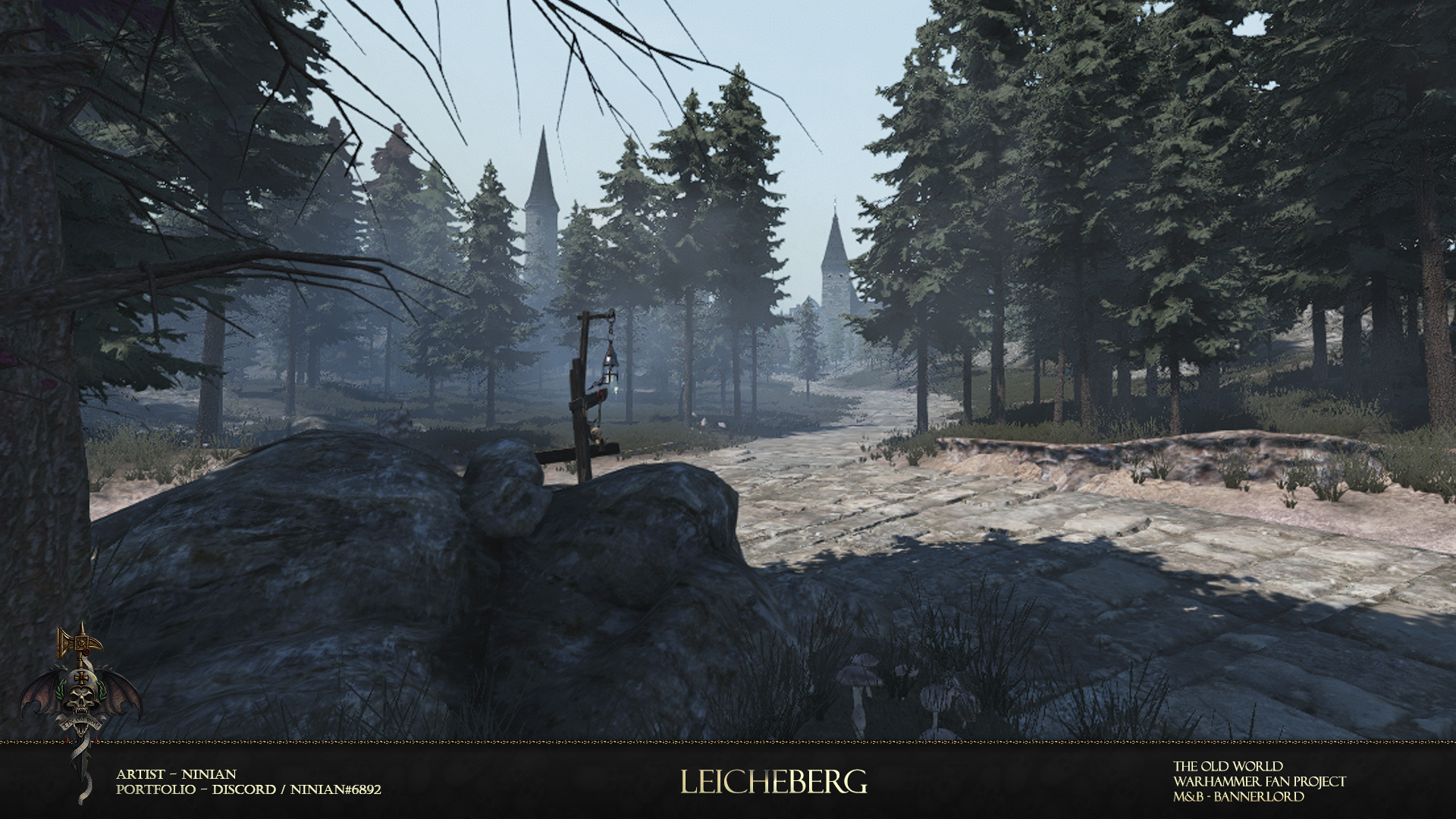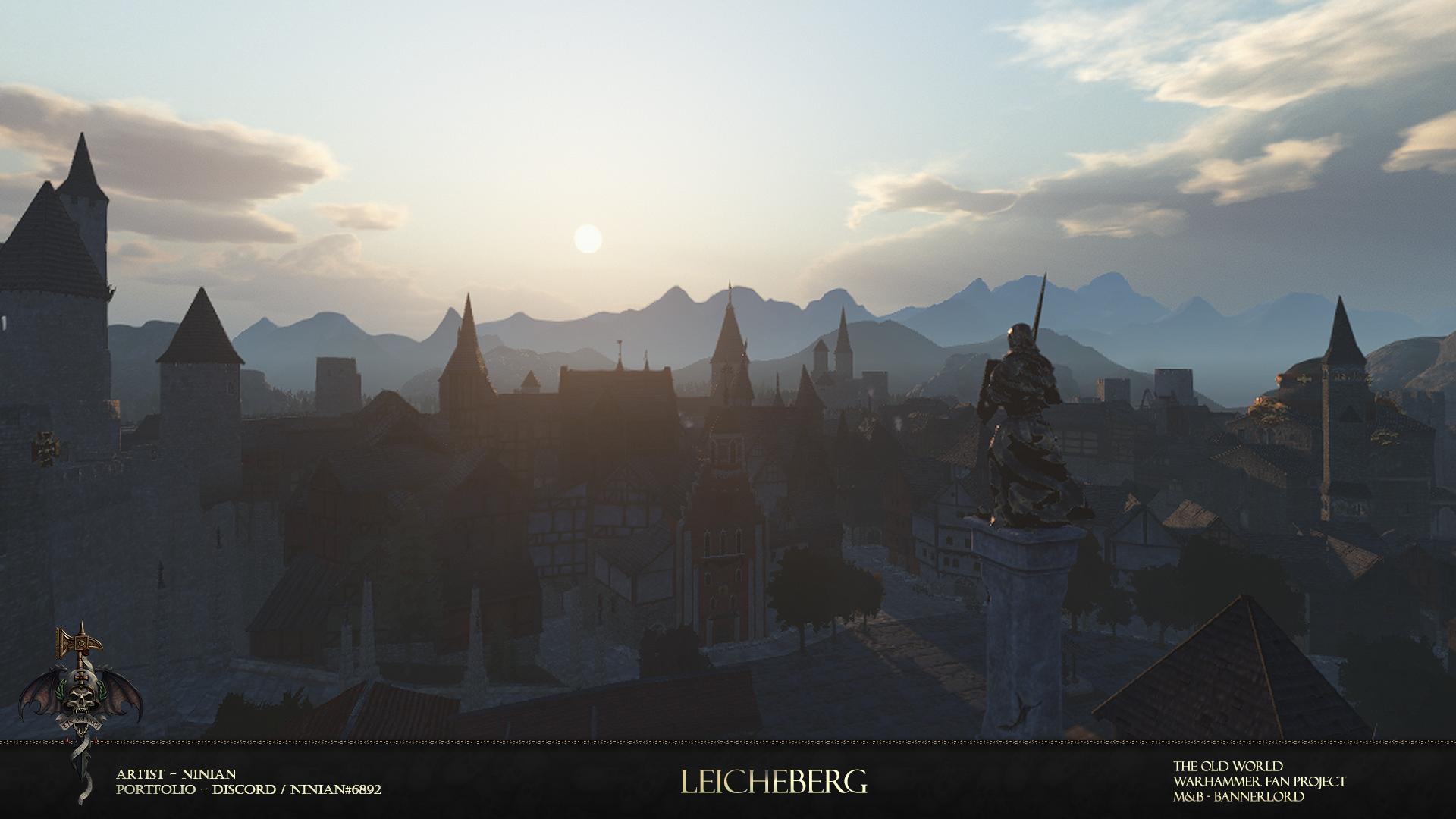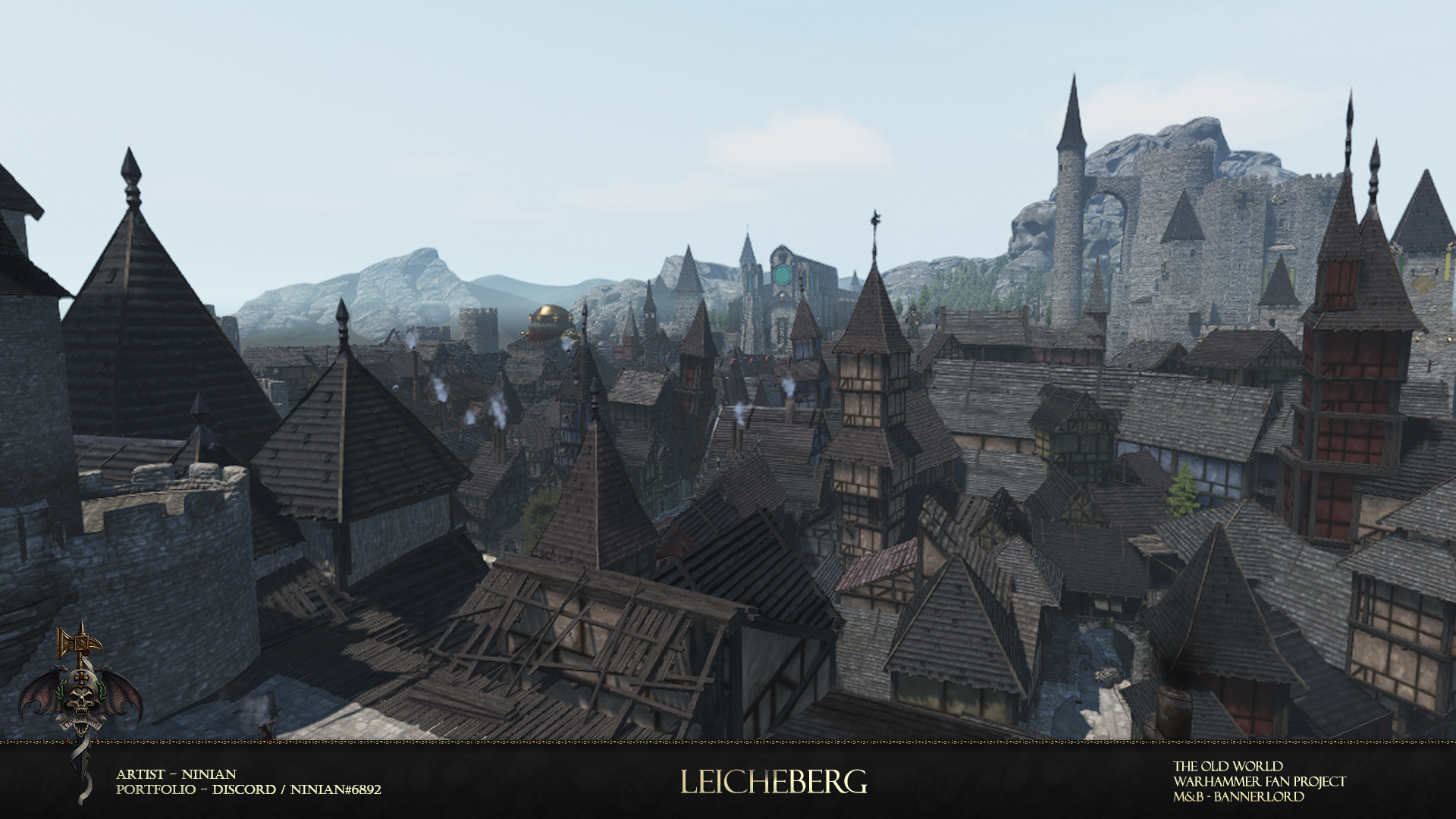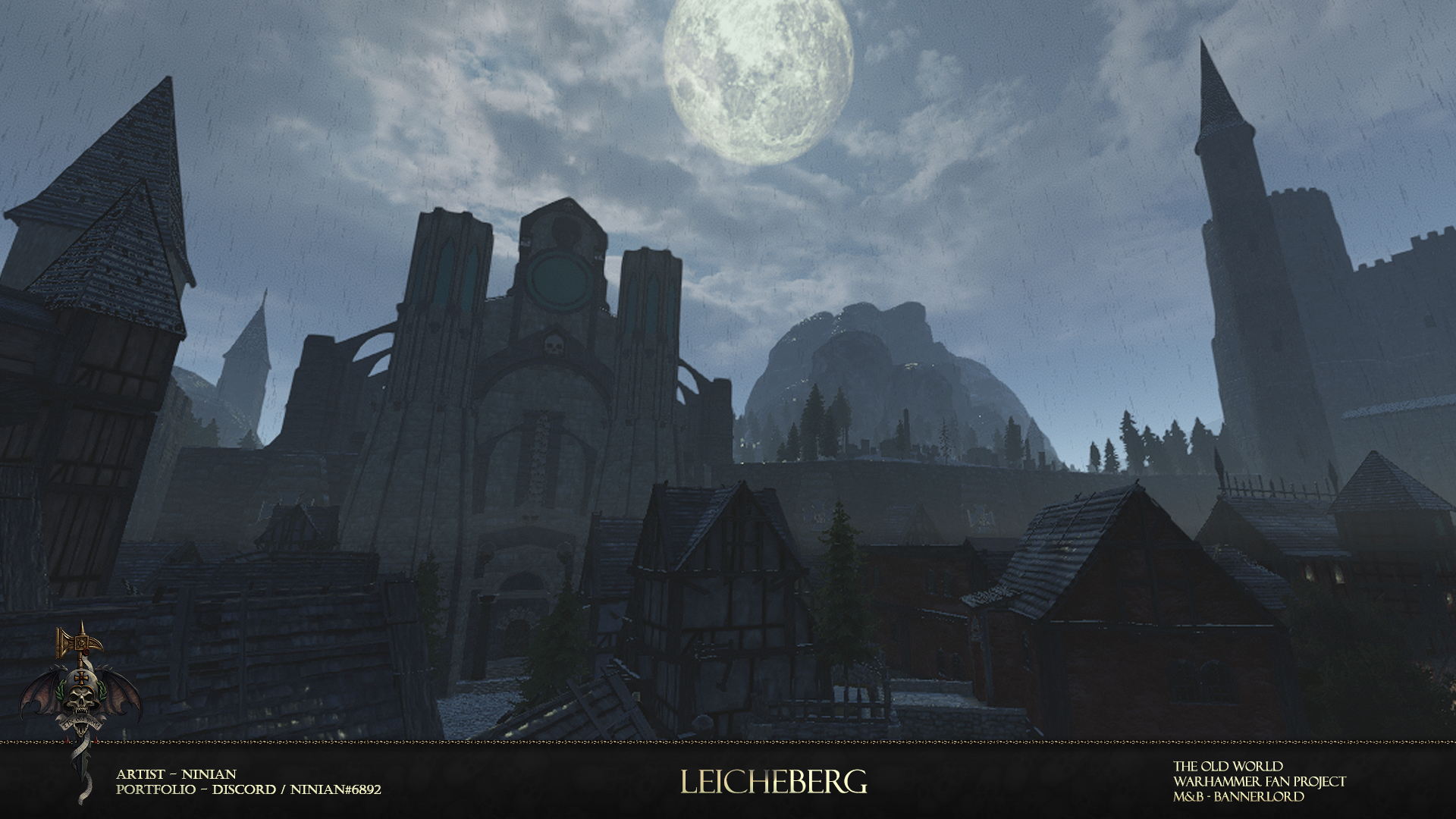 Whats life without a bit of cheese huh?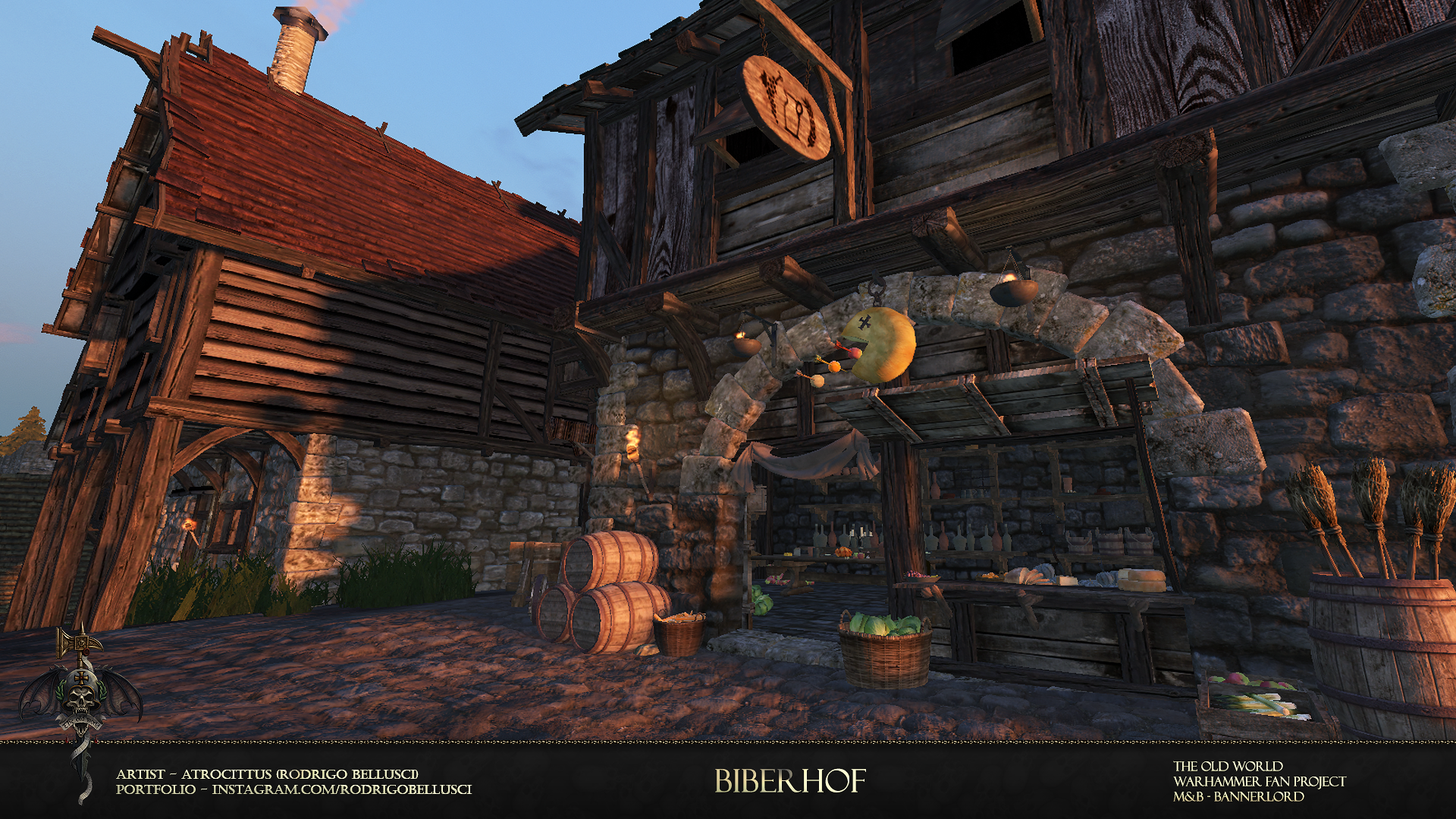 2D:
As ever our 2D department has been churning out amazing concepts, we have new hats and uniforms!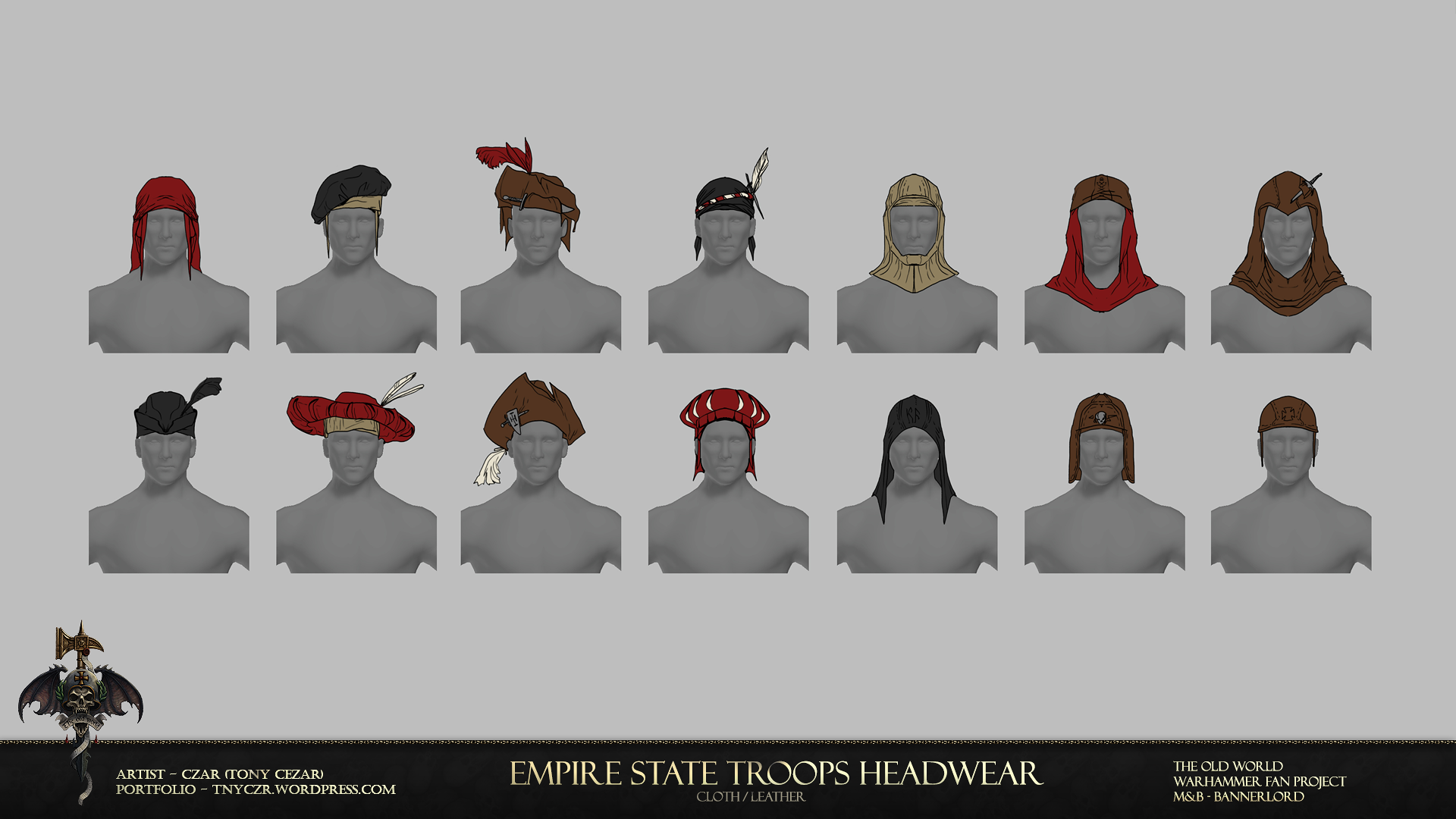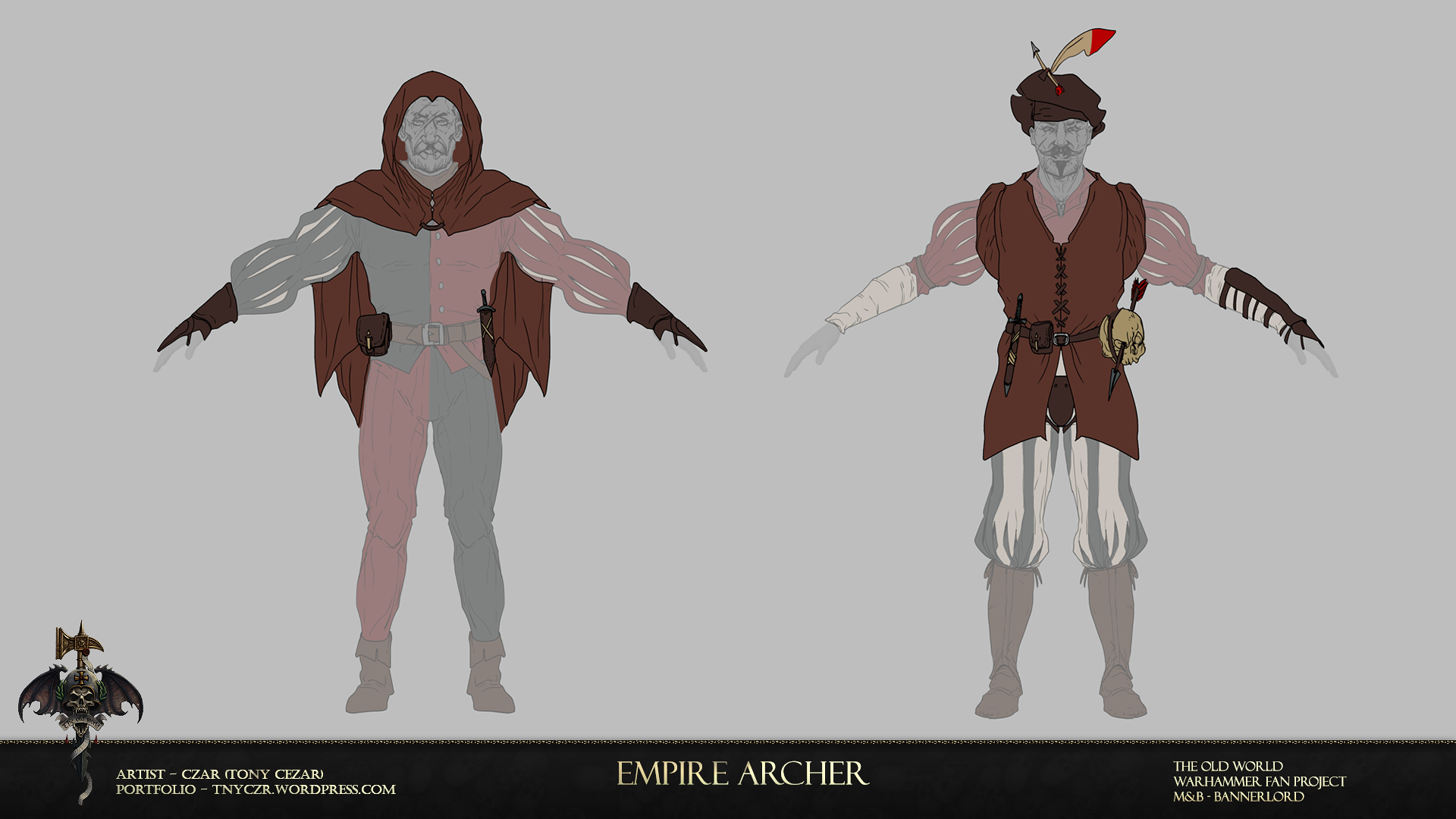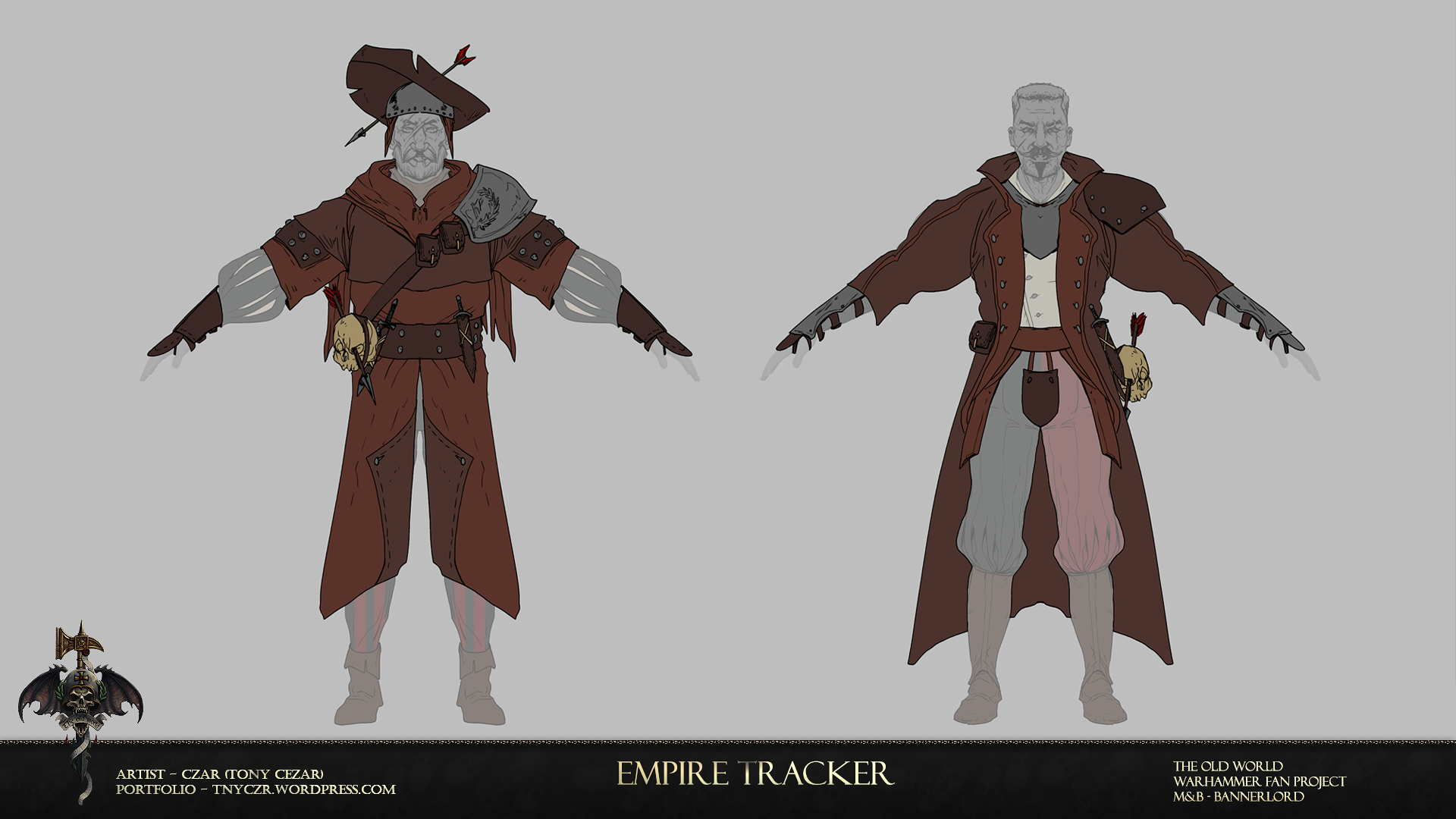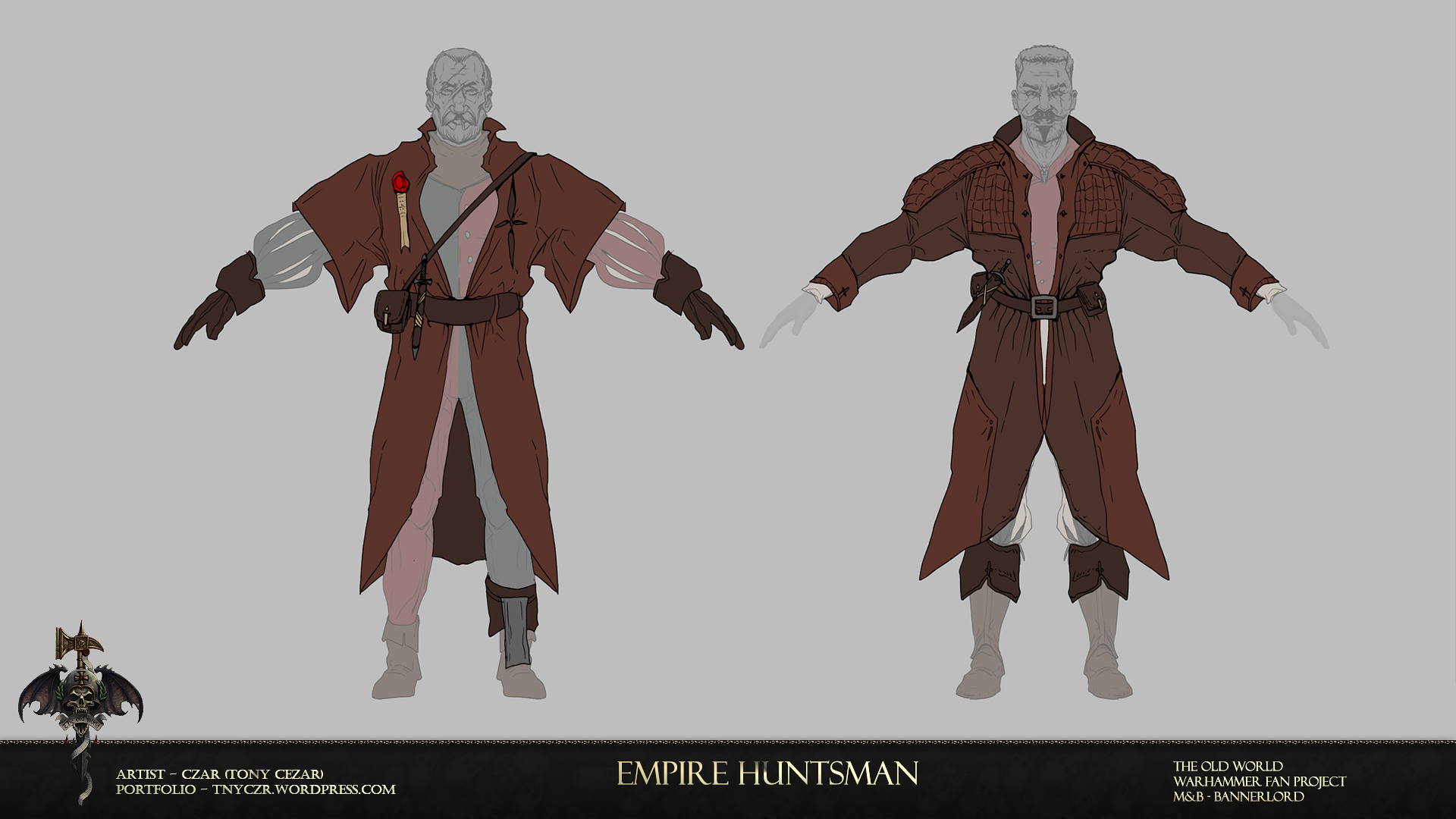 Our first Bright Wizard concepts!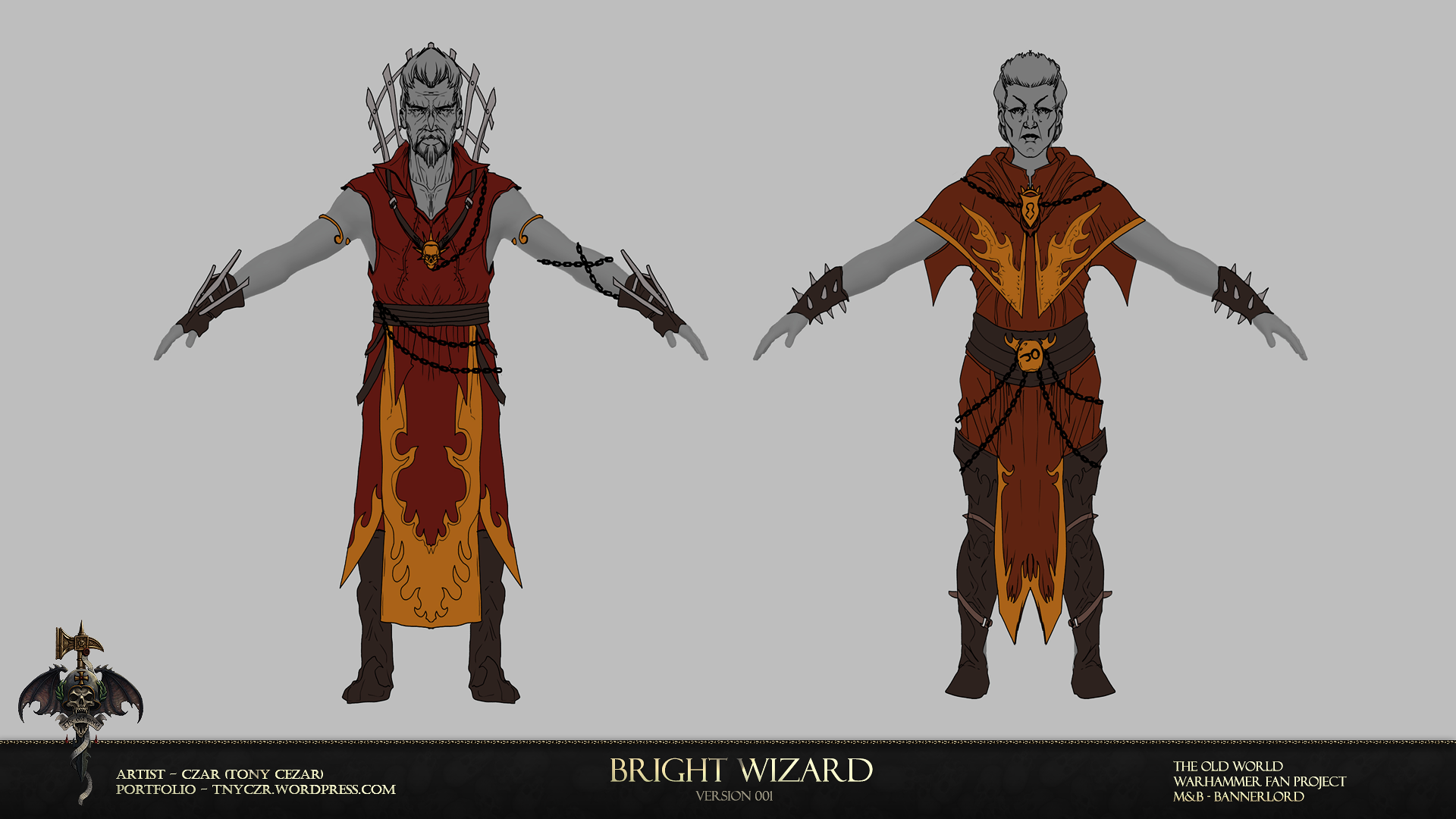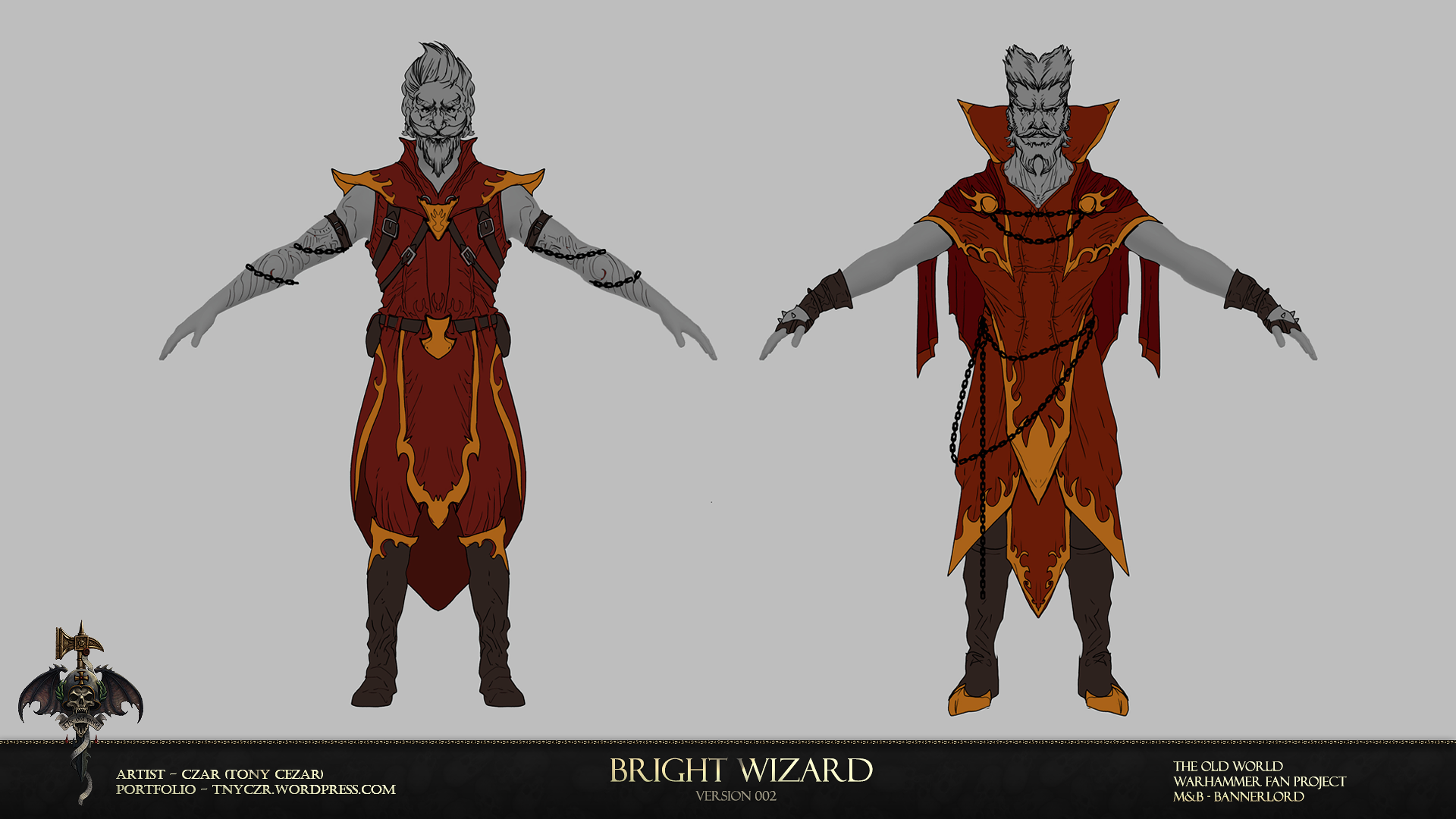 And of course a Templar of Sigmar to round it off for the Empire.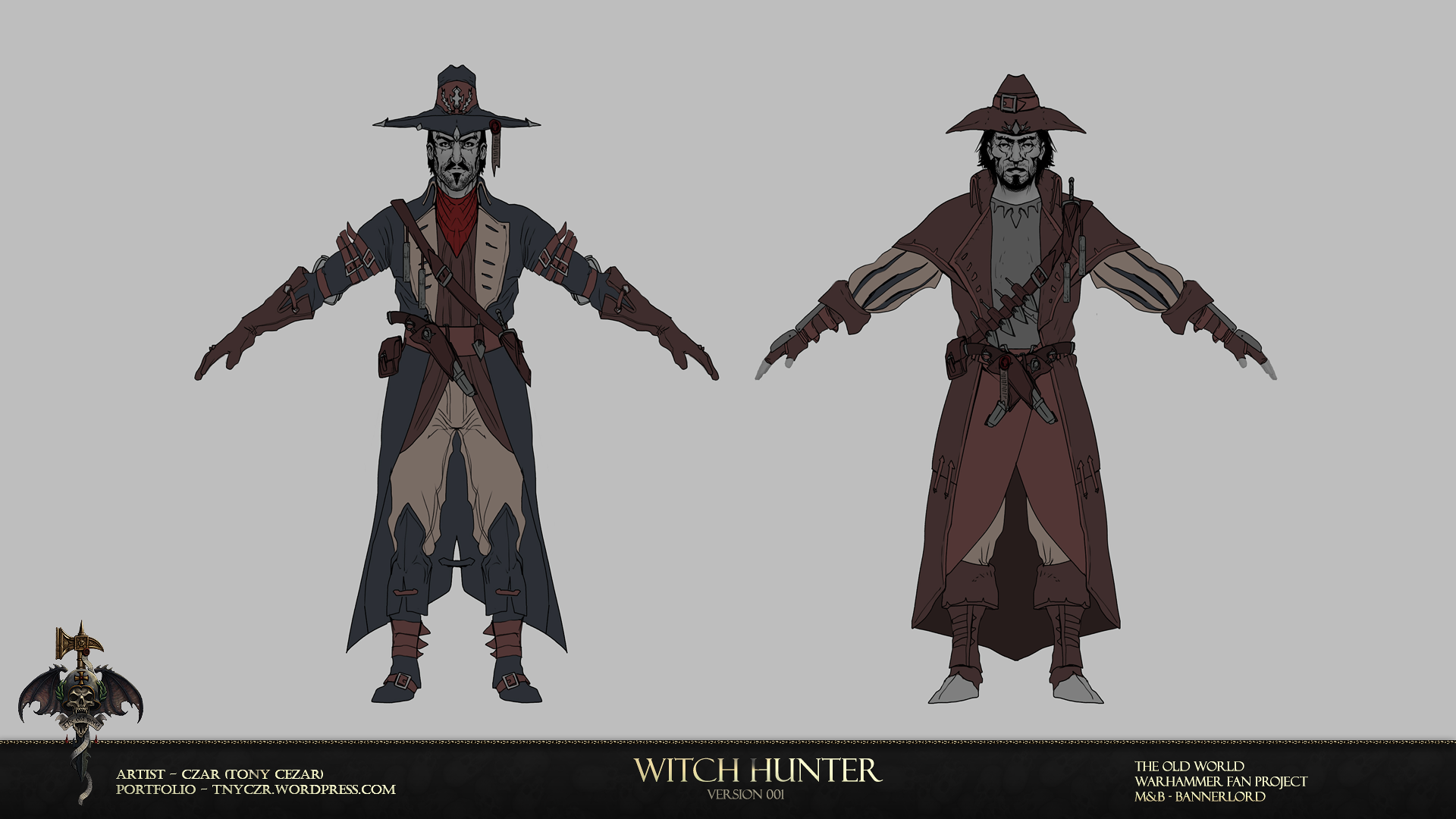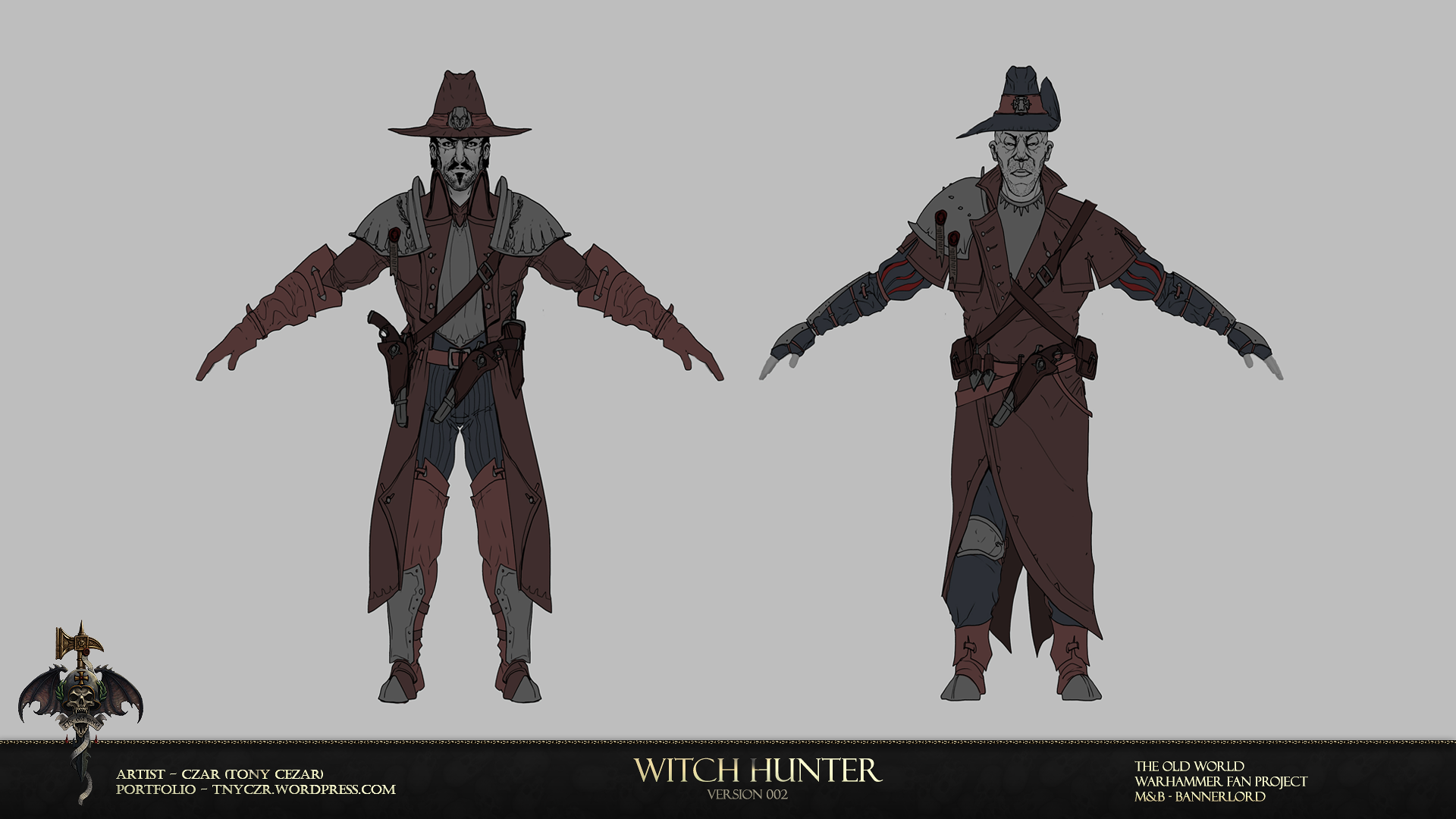 The Vampire counts also have an array of weapon concepts! The mighty lances of the black knights and some greatswords.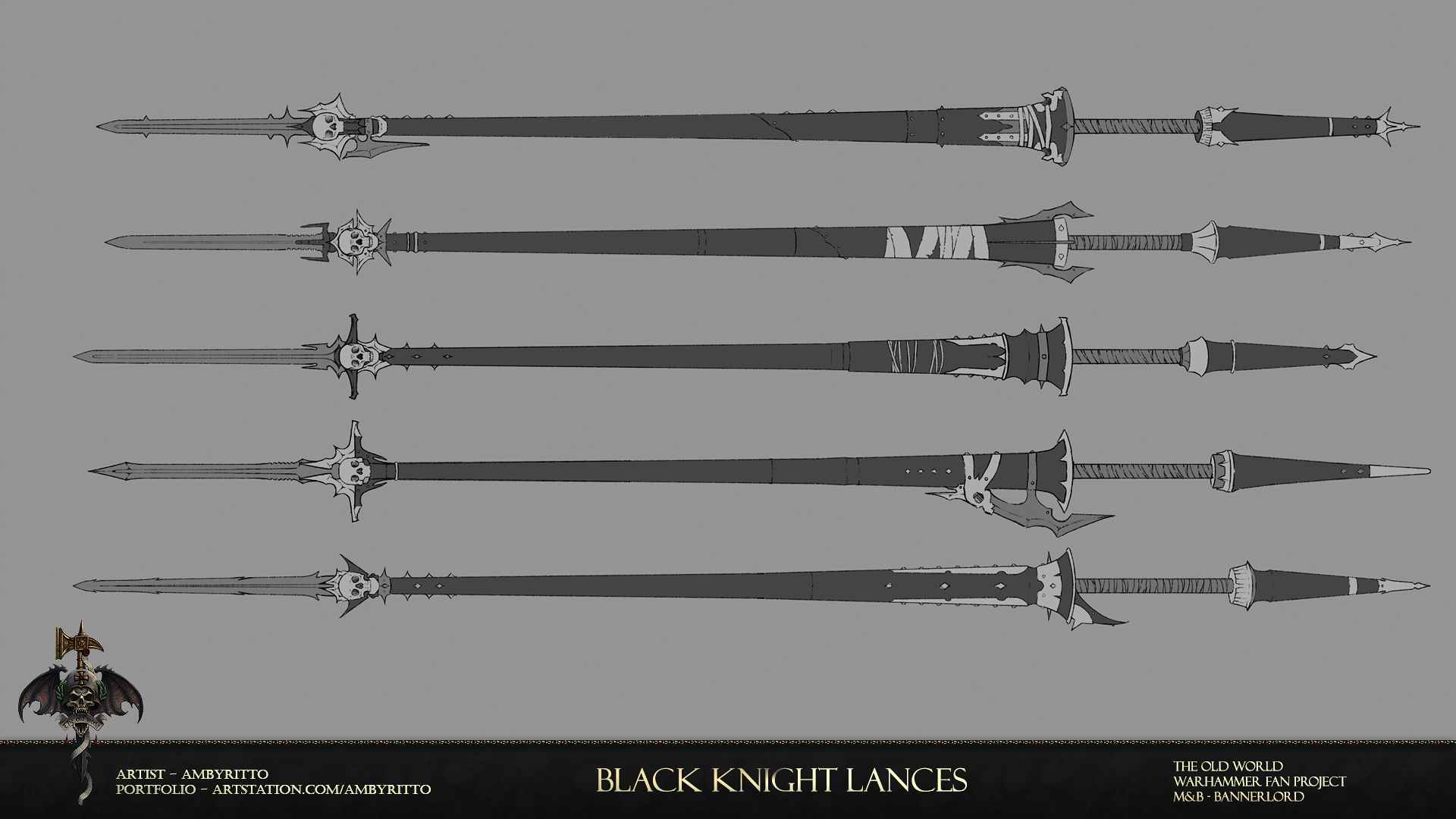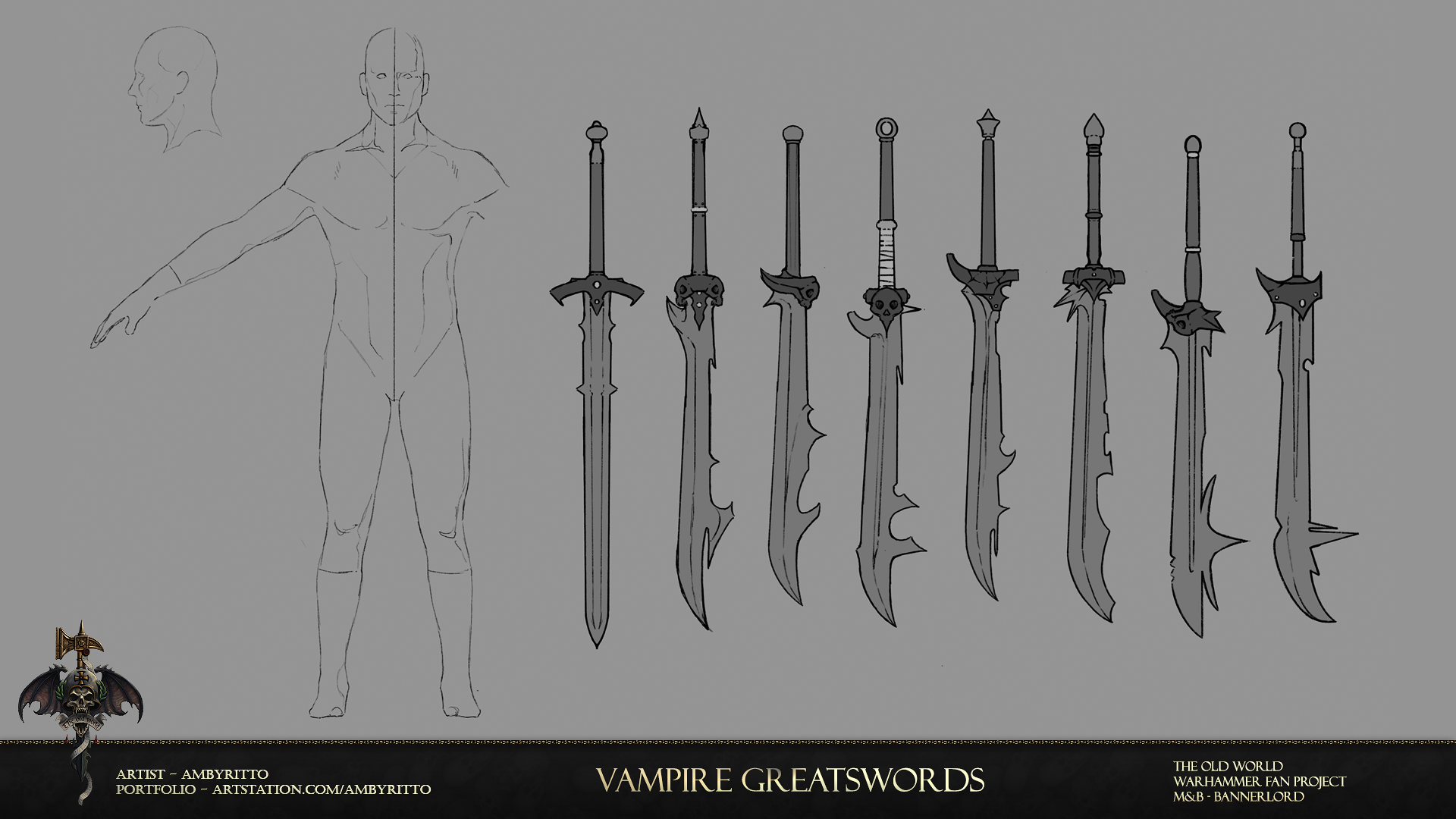 As well as a good look at Banshees and zombies!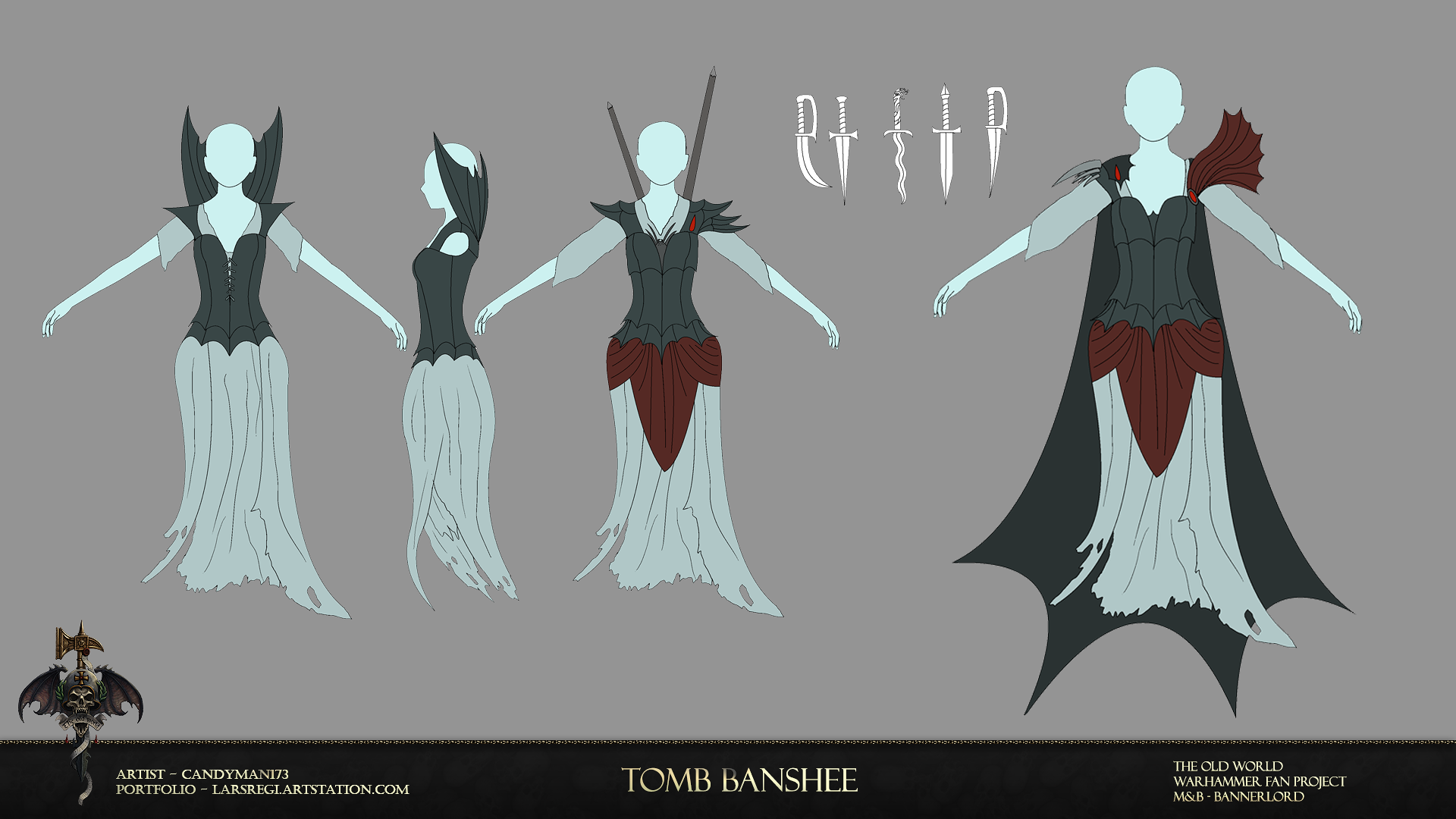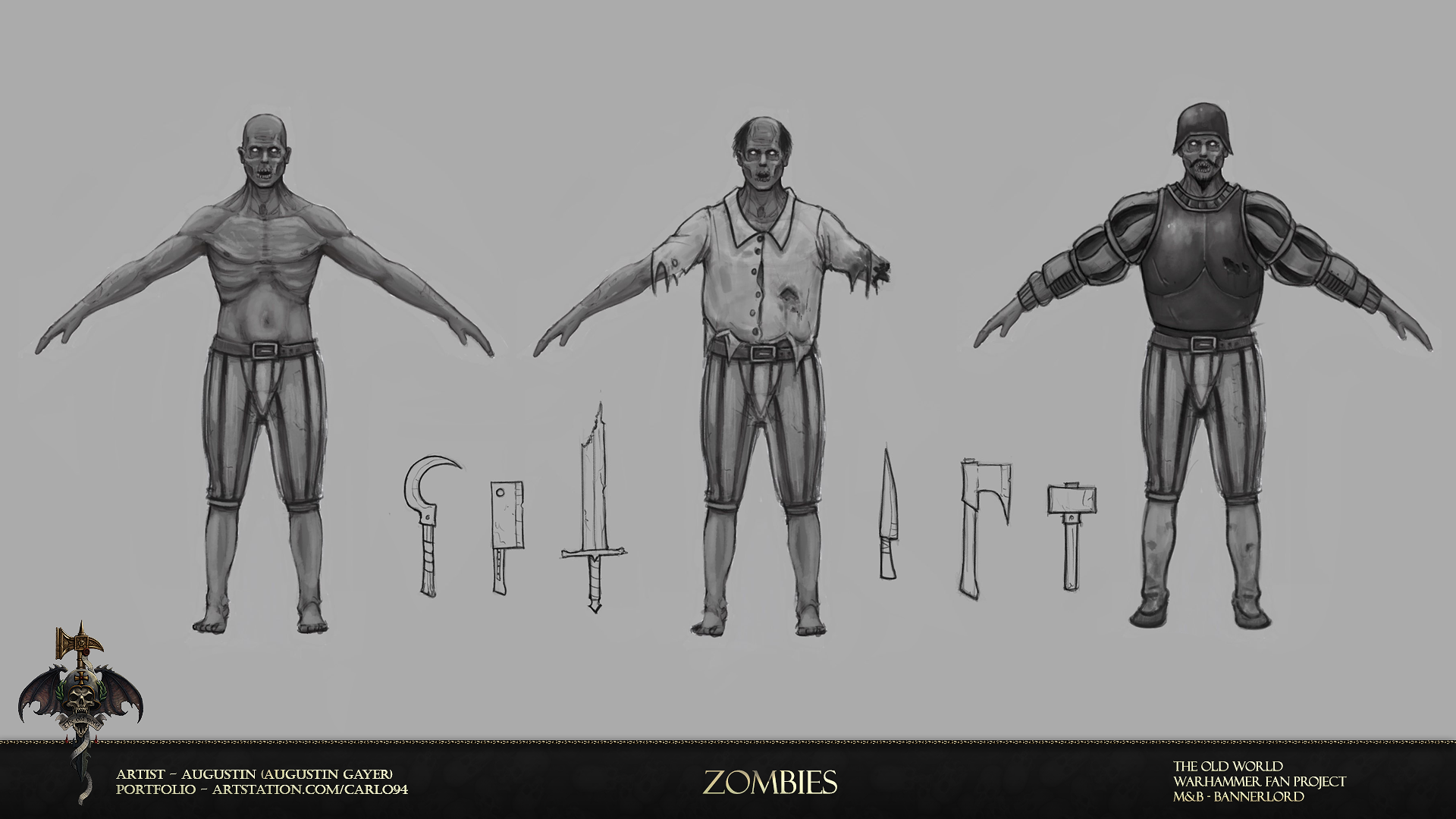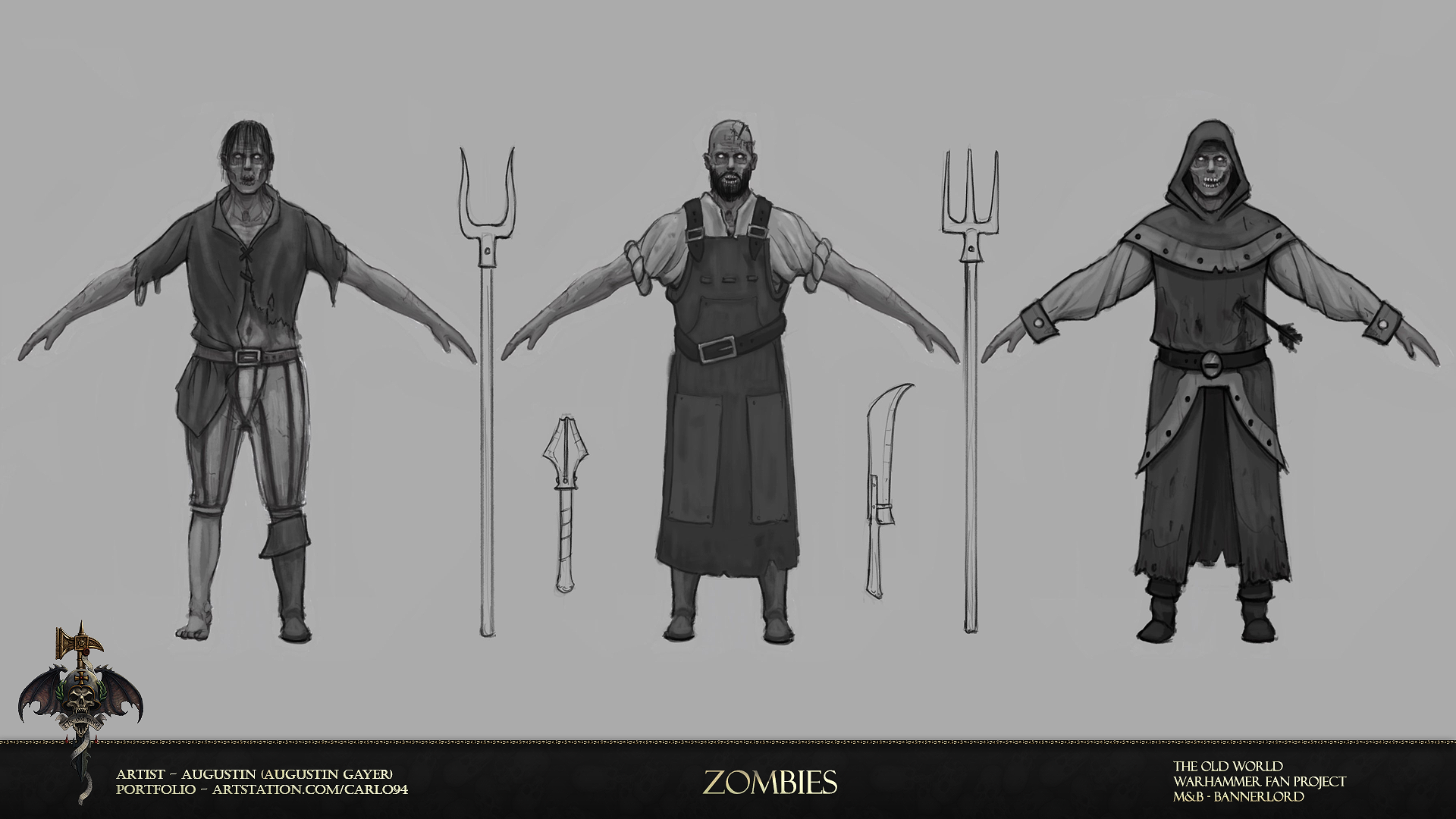 Coding:
Our coders are still working on the foundation for our overhaul but a lot has been accomplished already! Battlesystems such as crumbling, regeneration, preventing the losing faction from routing (only applicable to the vampire counts of course) and more! Though what would the Warhammer world be if it wasn´t for some good old magic? Ranging from spells such as fireballs to those a little more devastating e.g. winds of death. We are also looking into changing the GUI and adding some more features to it!

This all thanks to our little skaven coders working in the dark? These guys deserve the highest form of praise!
Voice Actors:
Speaking of skaven, here´s a little something to show off what our skaven pack has been up to so far:

We think SirSeaGhoul, Delaitre, RichieDe and Trench Dog have nailed it! Hope you all like it as much as we do!
Loremaster:
The loremasters have been helping with the map! Doing descriptions as well as coming up with many mechanical concepts that we would love to feature in the future. So very much like our coder friends, our loremasters have also been working their magic in the dark!


We are still looking for talented artists such as a VFX Artist, 3D Artists, Sceners and C# Coders. If you are interested in any of these roles, or any of the others, feel free to head over to our #applications channel on the discord! Everyone is welcome!