Greetings again dear readers! Hopefully the summer has been wonderful so far.
Lots of things have been going on for Gekkeiju this past month - most importantly the Public Alpha Weekend couple of weeks ago. The added features on the other hand have mostly been related to the Oculus Rift-mode.
Alpha Test
A Public Alpha test weekend was held during 18th and 20th of July although, as some may have noticed, the servers opened already on 17th.
This time the amount of people signing up for the test was relatively small (~70) - no doubt because I didn't make too much noise about the test. However, by the end of the alpha weekend over 50 players had made characters which means much higher rate than during previous tests.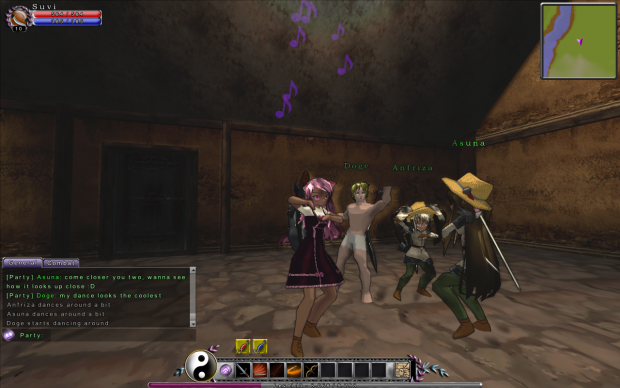 The results of the test were really good - several crash issues were fixed and many new ideas and suggestions written down. Huge thank you to all the participants!
The musical instrument-system seemed to be one of the new favorites of many of the testers. This system will likely get some additional work at some point to make it even better.
The next public alpha weekend will be held during January 2015. See you online then!
Oculus Rift-mode chat
A decently usable chat functionality for the Oculus Rift-mode has been a problem for a while since players cannot be expected to see the keyboard while chatting.
At first the plan was to implement a simple qwerty onscreen keyboard. However, typing with that was way too slow. Then it was suggested by an anonymous poster here on IndieDB that something similar to Steam's big picture chat could work. This was implemented so that it resembles old phone SMS-typing. In practice it seemed to perform pretty well although the user interface needs some polishing.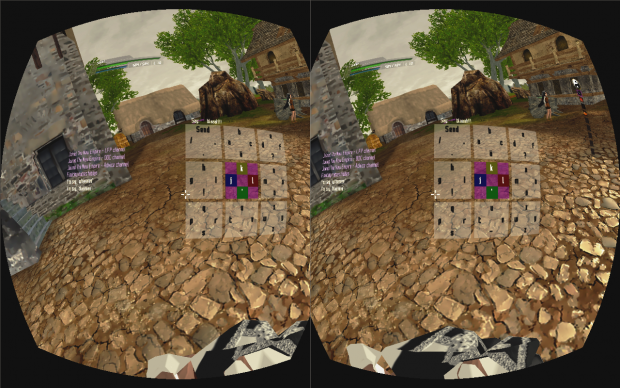 DK2 and SDK 0.4 support
Another big change has been the move to use the latest Oculus Rift SDK 0.4.0 with also preliminary support for DK2. This change also allowed me to rewrite the virtual reality rendering which means that I managed to get SSAO and outlines work with the Oculus Rift-mode as well. However, as I'm copying depth from the backbuffer, this means that in low game window resolutions the quality will drop quite badly so many people may want to keep those effects off.
Another problem with SSAO is that there is a slight difference in how the effect looks between left and right eyes. This may cause issues for some players as well.
Testing with DK2 later on should reveal whether these extra graphical options will be usable or not.
What's next?
The plan until the next public alpha test in January 2015 is to add lots of new content. I'm hoping on almost doubling the amount of quests which should bring the total quest count to somewhere between 50 and 60. This may be enough to cover levels 1-20.
For the next month, however, the main focus will no doubt be the fine tuning of Oculus Rift DK2-support as I should be receiving the device during next week.
Thank you for reading and stay tuned for more news!