Greetings all you people out there! It's time for April's monthly update.
This time the month was pretty quiet due to the server upgrade as well as Ludum Dare and recovery from it. However, some features still got in, and the date for the next public alpha test was also decided.
Public Alpha Test
The next public alpha test will be held during 17th-19th of July. Do mark the date on your calendars now.
Account creation for the Alpha Test will be opened up sometime during June. Stay tuned!
Server upgrade
The server upgrade was finally carried out. The system is now running on 5 servers instead of 3 which has greatly increased the performance of the game.
With the old servers the so-called world save took around 200ms and now with the new hardware it takes only 6ms. This speed increase was so major that it removed all the weird lag spikes that could sometimes be observed during the alpha tests and in previous versions of the game.
More work on the Sewer Dungeon
Monster spawns were added to the second wing of the Kyrt Sewer dungeon. This wing ended up being somewhat more difficult than the first one so partying with a healer is encouraged.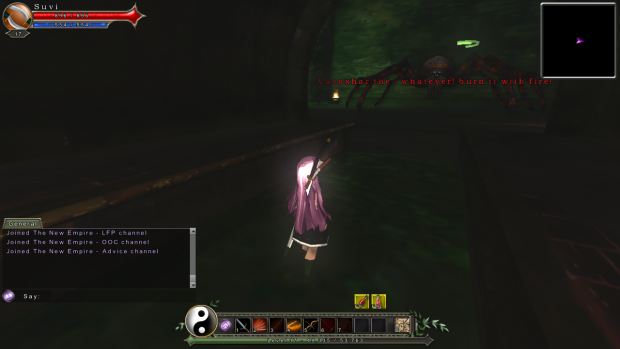 Beaver Coast
As the time for the Alpha gets nearer it was important to do some world building as well. The Beaver Coast region was added to the western side of Kyrt.
The region is mostly populated by giant spiders and scorpions, and will also eventually contain a raid or instance dungeon but likely not until after the next Alpha Test.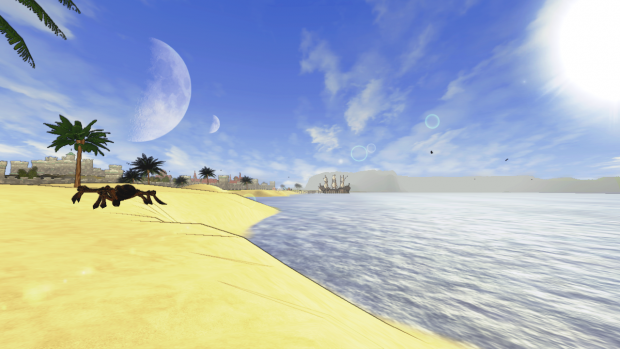 Max level increase
The max player level was increased to 30 (previously it was 20). This will allow players to train in the sewer dungeon during the Alpha without worrying about the limit.
Craftable caster weapons
The current caster classes, mages and clerics, use items in their class item slot to decide the effect and damage of their spells. It's now possible for tinkers to craft these items.
More spells to clerics
A slightly more powerful healing spell was added to clerics. Now both of their targeted healing spells are able to heal 2 targets inside the target shape.
What's next?
Featurewise it's likely that some tier 2 craftable items should be added before the Alpha Test. This became obvious after testing the difficulty of the level 20 sewer dungeon.
There's still also a need for more quest content around Kyrt and Kyrt Farmlands.
Clerics will also require some more work, especially resurrection and party heal-spells. It may also be necessary to add some Threat generation abilities to Ronins because Clerics tend to generate way too much threat.
Thank you for reading and stay tuned!