Greeted be all you fabulous reader friends! It's time for a slightly delayed November monthly update.
The month went really fast while getting some missing features ready for the upcoming public alpha test weekend.
Airship route
A temporary airship route was added for sightseeing purposes. The flight starts at Kyrt Farmlands and flies through the whole currently existing world. Players will be able to try this during the alpha test.
Airships also got a small update to allow playing of player instruments while on board.
Major stability fix
For several years now the game has suffered random crashes. The issue was finally found and fixed. Not only did it solve the random crashes but also decreased the memory footprint of the game. This should make playing much more enjoyable.
First dungeon
The first dungeon was finally added. It's a really small scale public cave dungeon with a mini boss. Bigger sized instance and raid dungeons will be added later on.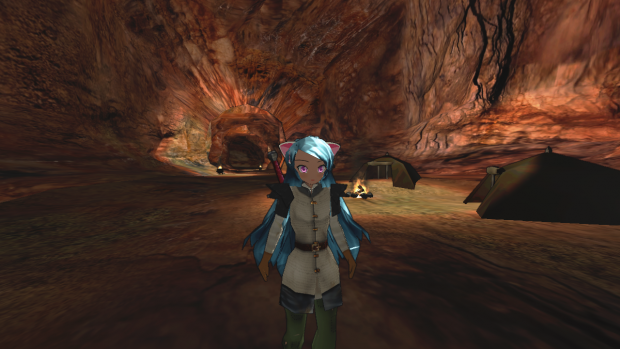 Oculus Rift updates
The Oculus Rift mode got some more work to make the game startable in VR-mode. A bit more work will be required to actually add a "Play in VR-mode"-button to the launcher.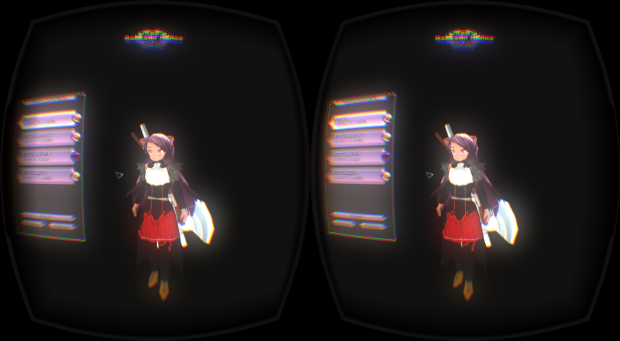 Update to the latest Oculus Rift SDK introduced somewhat smaller FOV and weird outlines around each view - it's possible that the previous version of the SDK will be used for the alpha until Oculus fixes the bug.
Spell circles
The mage spells finally got a spell circle effect that shows when the spell is executing. Currently the effect is used by the Flame blast-spell.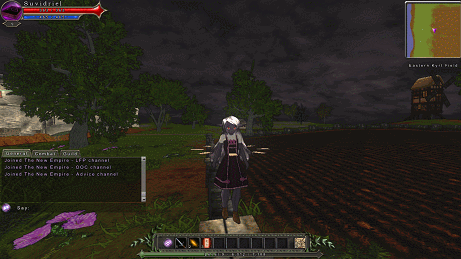 The Public Alpha Weekend
January is almost here which means that the public alpha test is nearing. The date has been set already but the account creation won't be available until the next monthly update.
So for now mark down 23rd-25th of January 2015 and stay tuned for the account creation page.
What's next?
There's still quite a lot of things on my todo-list before the alpha test so some things need to be prioritized. Most work will likely be directed towards getting the account creation system operational and hopefully with password recovery-function so that previous alpha testers will be able to use their existing accounts.
Now that we have the first dungeon in game I want to add a couple of quests related to it. This may or may not happen before the alpha as it requires quite a lot of time.
Another rather big thing on the todo-list is addition of more crafting recipes. Currently most professions have at least 1 recipe but it'd be better if most had tier 1 almost finished.
The Oculus Rift-mode also requires some more user friendliness as this is our first alpha test using the DK2-support. It's very likely that those willing to test the Oculus Rift-mode will still need to read a readme-file to get things working.
Happy Holidays and a very amusing new year! Also stay tuned!