Greetings fabulous readers!
The monthly update is few days late because time sure flies when there's big features being worked on.
More crafting
Crafting was worked on some more after last update. There's now a component selection which allows players to choose 3 optional components when crafting certain equipment to give them increased stats. The components are crafted by using certain rare dropped items.
Another update to crafting was to add tailors and woodworkers. For now only the tinkers and alchemists are missing. Of course all professions are still missing most of their tier 1 crafting recipes.
Transportation
The big update of the month was the implementation of a transportation-system. This basically means transports that can contain moving player characters while the transport itself is also moving.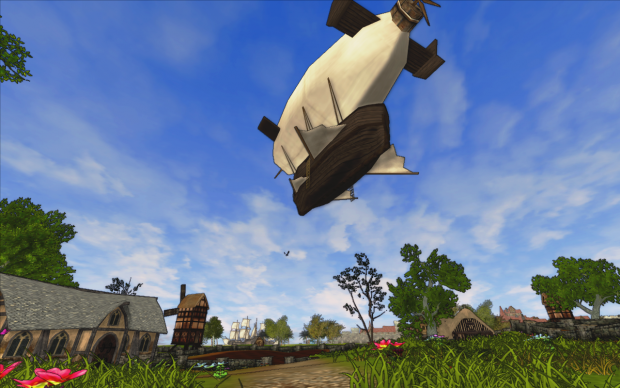 This feature allowed the addition of NPC airships, and later on will also allow the addition of player ships with cannons etc for naval combat. In previous Gekkeijus we've had naval combat as well but the players could never see themselves on the deck nor could they walk around.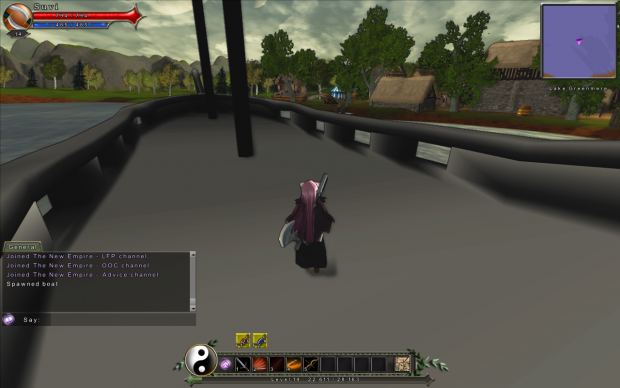 Dead reckoning
Dead reckoning was slightly fine tuned as well so player movement should look a lot more smoother now. This means smoother and more responsive player movement during PvP-combat as well.
Oculus Rift-mode
I've also started working on the Oculus Rift-mode a bit more. The plan is to make the game startable in Oculus Rift-mode as the switching between normal and VR-mode has become a bit tricky with the new DK2 - this is mainly due to the lack of Direct-to-Rift support in the graphics engine, and the fact that my graphics card is too old to get that mode working. This issue will be addressed next year after hardware upgrade.
What's next?
The work on the Oculus Rift-mode will likely continue for a while longer to get it slightly more user friendly before the alpha test. This will most likely take priority over the addition of more quest content.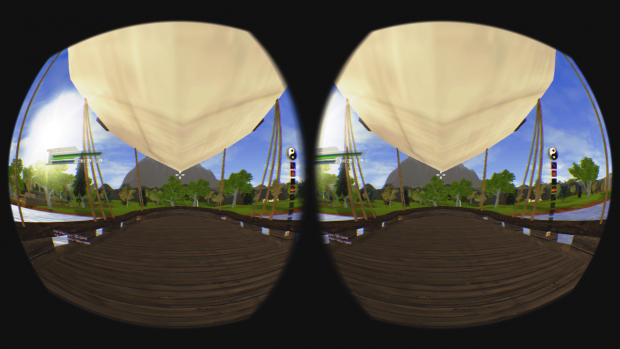 The transportation system will also be worked a bit more to add an NPC airship route around the city of Kyrt - players should be able to try out an airship tour during the alpha.
The alpha test has been mentioned a lot lately, however, the exact date hasn't been decided yet. It'll be posted here during December's monthly update so stay tuned!