Hello everyone and welcome to our second monthly progress update. Last month I showed off some images from the first underground map for the Combine Bunker as well as some news about the mall map.
Let me start off in saying that I failed to produce a compilable version of the mall map and have since scrapped it. I will be redesigning it to be more compact and less complex while still keeping the spirit of the old map. There will be no second floor and the way the player gets out of the mall will need to be redefined. Most other aspects of the map will remain the same.
So, last month I noted that I should have been able to get the Bunker map finished, but due to issues with the mall map I was unable to completely finish it structurally. Even so I had made quite a bit of progress.
Please keep in mind while looking at these screens that I am still working out the texturing for the object in the back of the second area, and the texturing for the glass walls in area one as well as the energy laser collector crystals in both areas so that they stand out more obviously: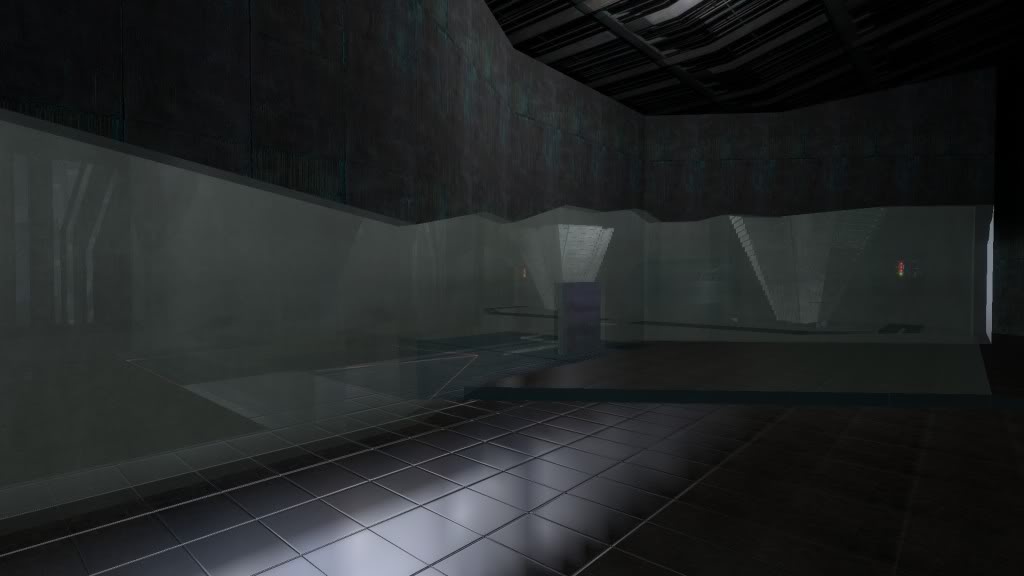 After reading some of last months comments about it being too open, I decided to add these glass walls in. Some of them might be getting re-textured and the slanted section in the right of the screen shot will be getting remade due to some stupid mistakes I made while making them.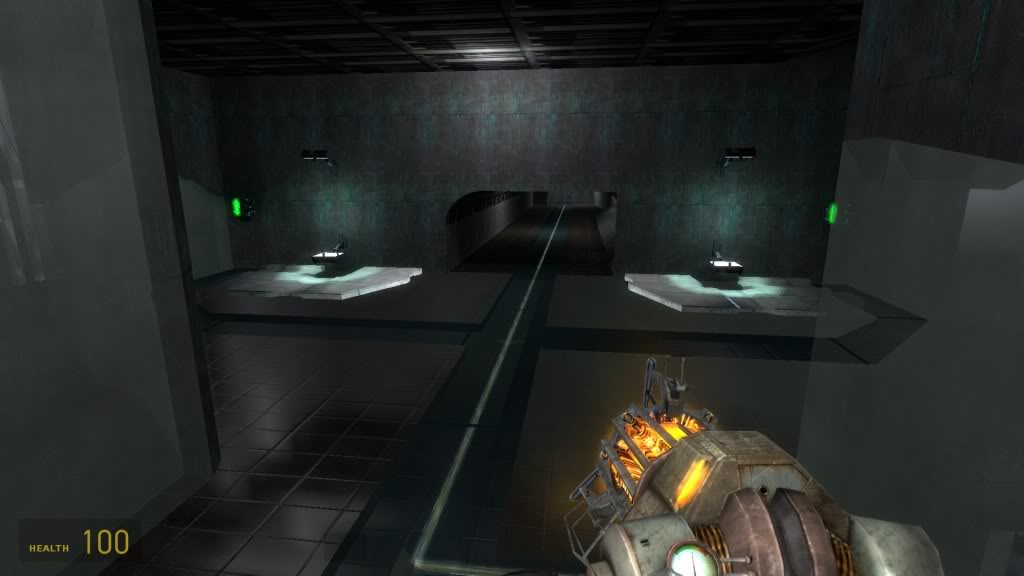 An idea I had from looking at the Adviser pod in episode 2. As you can see from the screen shot above these armor platings retract to reveal power cores for a shield wall that prevents the player from continuing after a certain time after activating a terminal.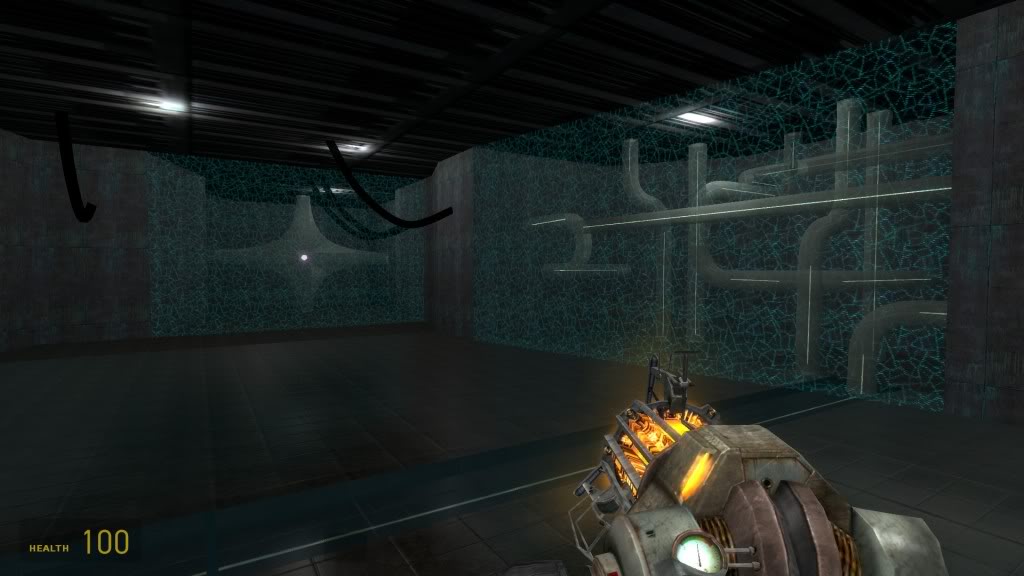 My current attempts at creating detailed environments for these map sections that follow suit with the feel of the area. This floor is more about producing power then anything else, so I added in reactors and energy conduits, as well as power cables running from the walls. Any place where the energy beams stop is a power absorption crystal or structure. At first I toyed around with the
idea of using reflection and refraction gimmicks to make it seem as through the eb's were bouncing off of glass plates to go around the curved sections, but it turned out to be too costly and took too many entities.
I will likely have this map near completion by next month and may also have some base screen shots for the new mall map as well if everything proceeds smoothly.
Thanks for your comments and for following CI!
~Geowil