What did we do in October?
October has been an unexpected month for the development of Zoo Manager. We had such great plans for month, but unfortunately there was no time for the plans we had. We came across a bigger issue that we couldn't ignore. So that took our priority to be able to continue!

This month we also had a new teammember joining our coding team, and so we'd like to officially welcome Jake!
Our 3d modelling team is always working hard for the best animals and assets. But this month we were experimenting with the visitors that will wander around in your zoo.
And since this update is on the same day as the new content release day we've got a special animal to share with you guys!
The polar bear will be available in your zoos once we've released the water update for the demo. This update will bring terraforming and water for your animals to enjoy a nice swim. Exact release dates for those updates on the demo are unknown.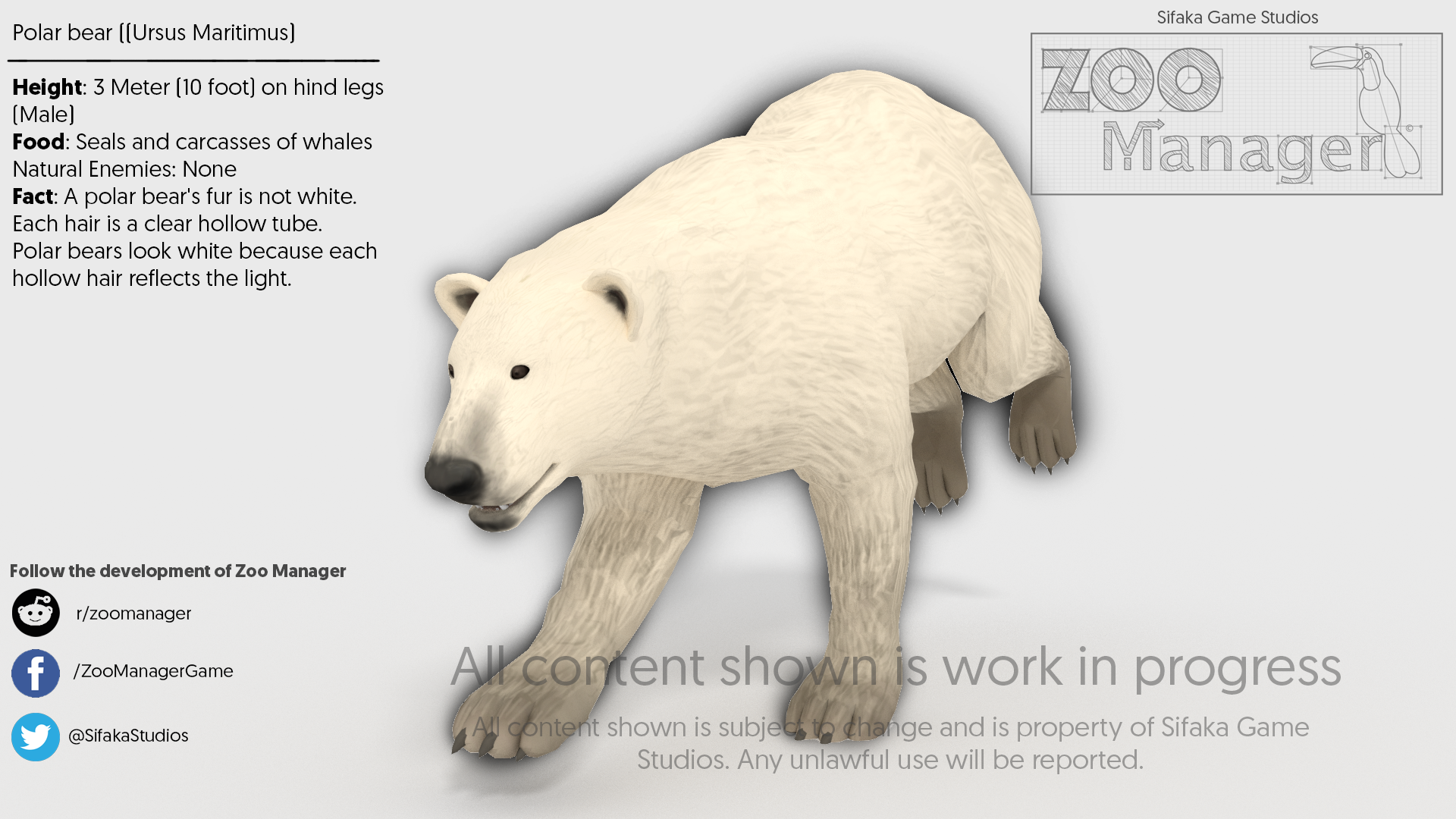 ------------
What are we going to do in November?
The first week of November is a week off in the project for us as 3 of the teamleads (Niels, Martyn, and myself) will be celebrating their birthdays. From there the work will continue and we will hopefully have a final design for the humans in the game. And new features ofcourse!
------------
If you have any questions, feel free to ask these in #zoo_manager_chat
Do you know anyone that might like Zoo Manager, make sure to share our social media or the discord with them!
Thank you all for reading.
Tim
Projectleader of Zoo Manager