By the way, if we have some Kickstarter Backers out there, we kindly remind you to head to our Discord server and tell us why did you decide to back our project – we would love to know the reasons on a video for an epic montage purpose 😊 We would also ask for your attention regarding our Gamedecverse cocktail contest – the best submissions will be included in our game!

Click here to read more about it!


Without further ado, let's check what we were cooking in the meantime!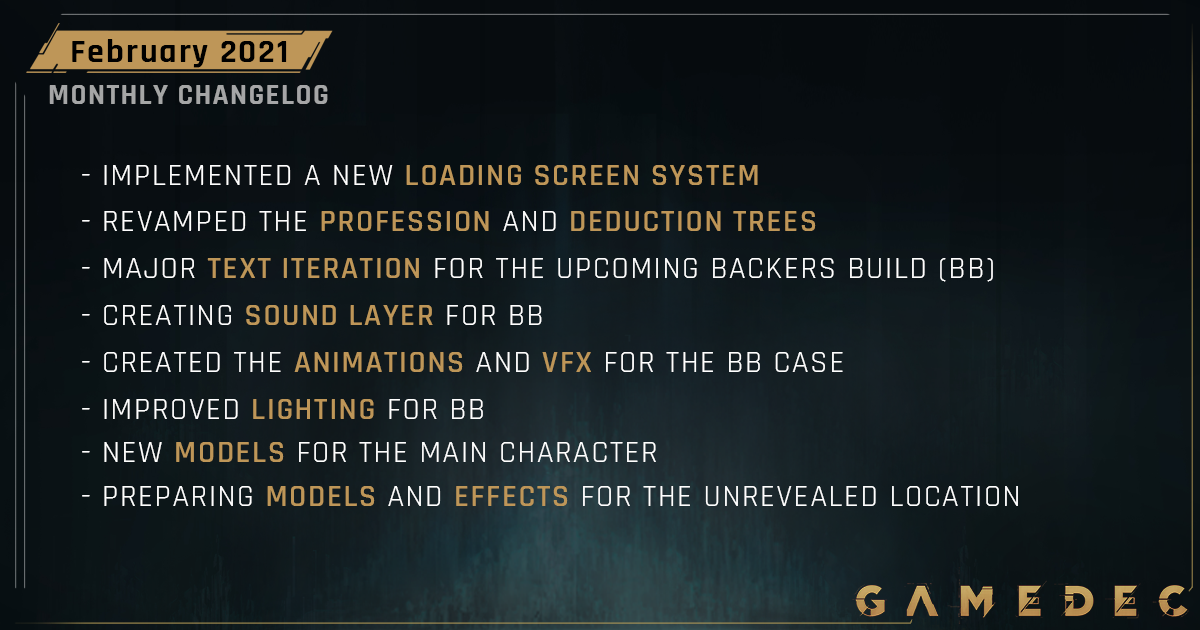 Let's start with a completely new Loading Screen system. We decided it needs tweaking and now it's more immersive. What's new? There is information regarding the place where you're heading with a clear distinction if it's a sensory world or just plain Realium. We also added more graphics and some cool animations to make it more pleasant.

Profession and Deduction trees are very important in terms of gameplay but also pure visual style. We sat down with Designers and UI Artists, answered some fundamental questions which resulted in some major changes to these two mechanics. The core is the same, but the visuals and the UI will be easier to comprehend and use.
How to pave your way? Well... this is an option :)

One of the major issues feedbacked after releasing the Backer's Build was about the dialogues and the overall writing quality. We're making everything we can to make sure the final release build will be as polished as possible and you will see the improvement in the updated version of our demo which is coming soon to all of our Kickstarter Backers.

Ah yes, the sounds. The lack of music and SFX in the first demo was widely discussed and we know this is the field we really need to show you what we have in mind. We expanded our talented team of sound designers. They work very hard to deliver a memorable experience. Modified SFX, mood music, and some ambient sounds will create a perfect gaming harmony. Trust us, you REALLY want to hear what we're preparing for the final release.

The most noticeable update will be the improved lighting system for the upcoming Backer's Build update. We might spoil a little bit for you right now. Check out the screenshots below from Yeti's Coming and Low City streets.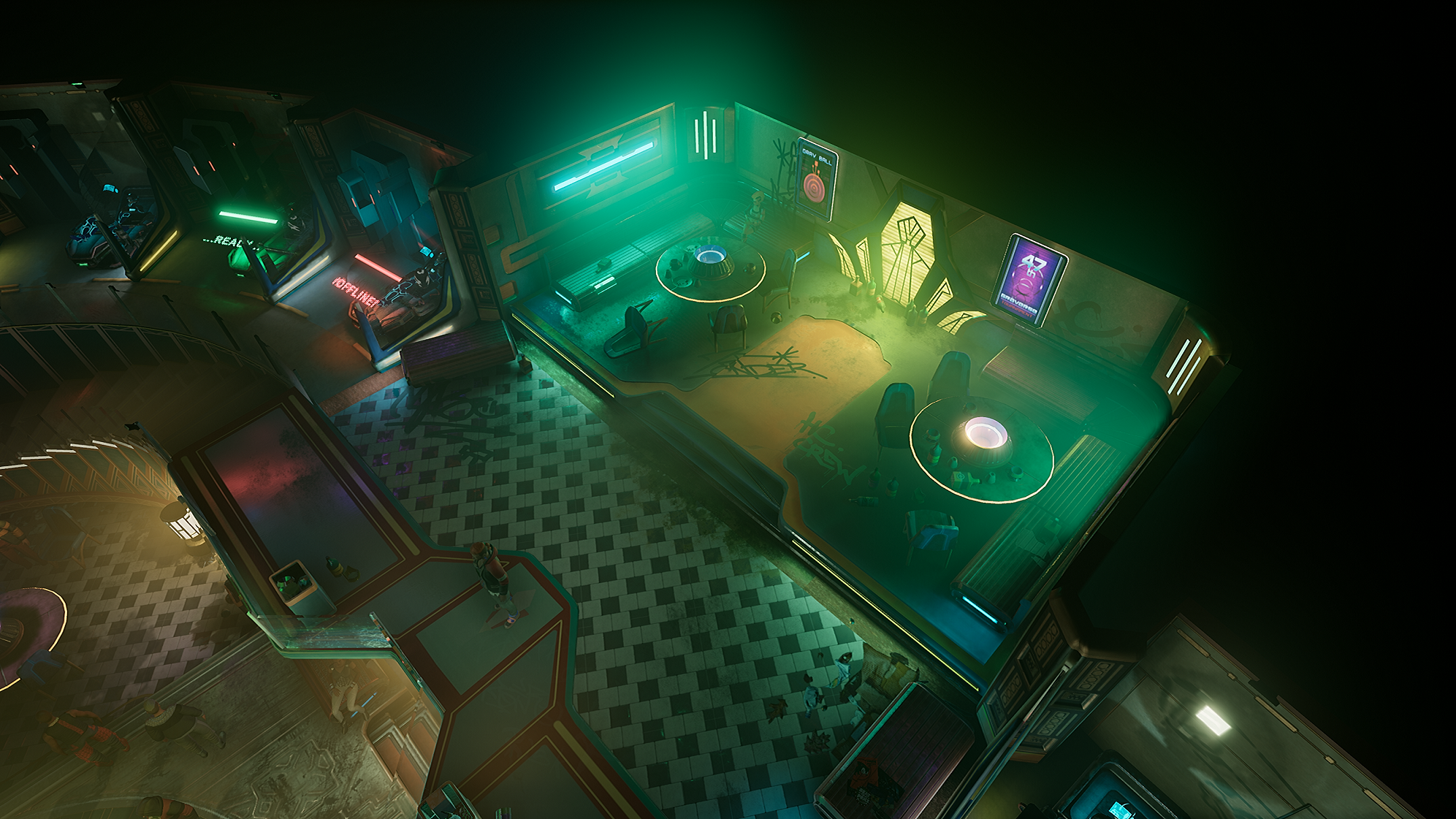 We're really hitting the point in which every team member has a lot to do and there is no time to waste. This is why we're all hands on deck to deliver even better character animations and visual effects. This is the news we were very excited to share. Thanks to unlocking more character skins in our Kickstarter campaign, you will have the opportunity to pick your favourite avatar at the start of the game. Check our previous video about character creation to see what we have in mind. Right now, we can spoil a little bit about a female model, that will be available in the upcoming Backer's Build update.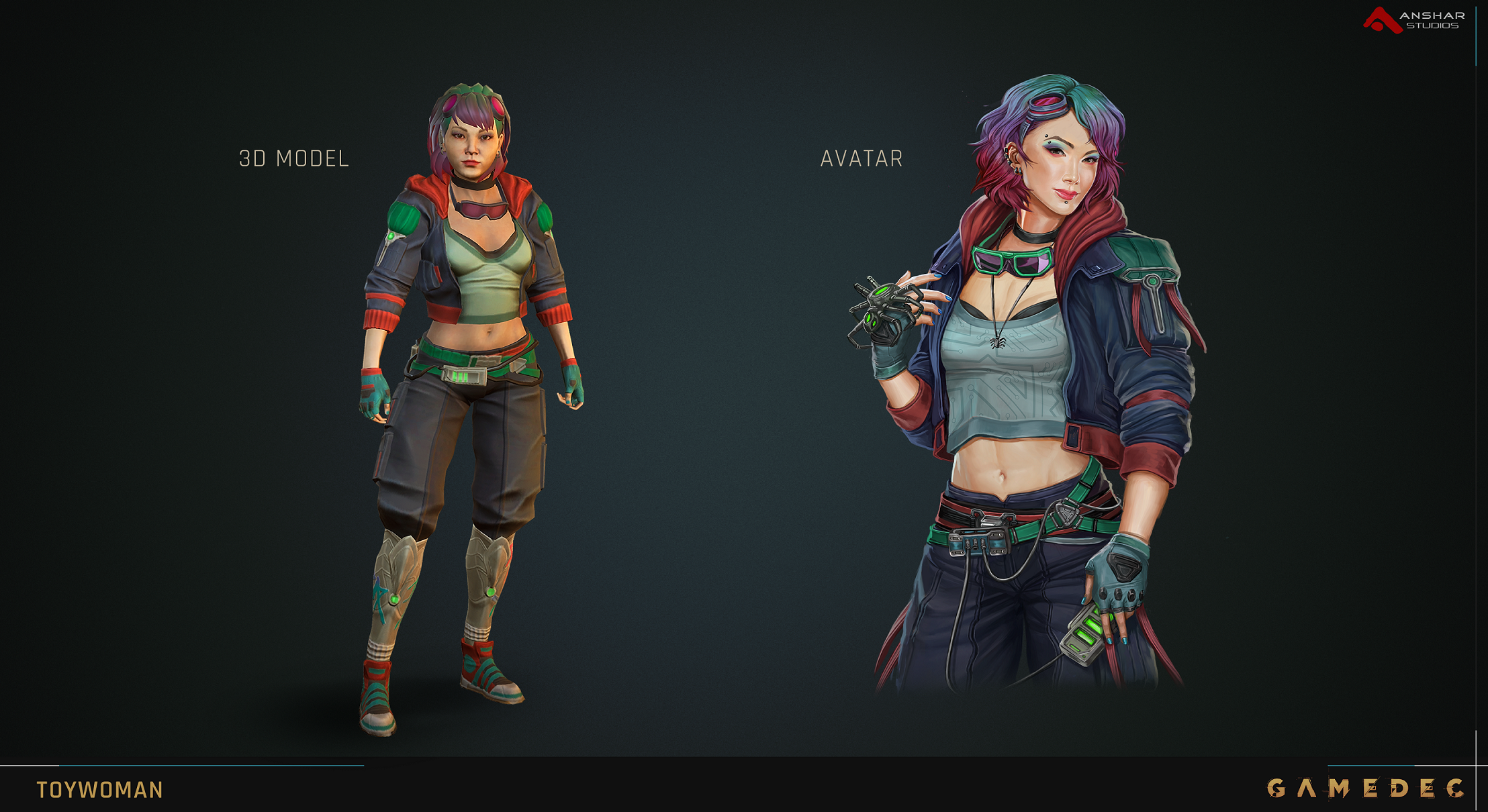 And last, but not least – we are preparing a new case in an unrevealed location, which requires a lot of modeling and SFX creation. This is it, no more details yet, but we cannot wait to show you a glimpse of what our team has prepared. As always, it would be something completely different from what you've seen yet. Happily, Gamedecverse is flexible in terms of available games and settings.

This concludes today's report. Let us know what would like to find out next time. We'll be back in a month with more concepts and WIP assets 😊
----------------------------------------------------

If you'd like to talk with our team members, want to ask a question to the Author of the Gamedecverse (Marcin S. Przybyłek), or chat with enthusiasts like you - join our Discord channel.





Stay safe!

#TeamGamedec