Hi everybody! o/
Again, some (very quick) news since I've been very busy at work since last update.
I had 5 days of holidays in the end of July, so I had time to fix my computer and have worked a little on Cadaver Party (which means quick map and code updates/fixes/changes, adding/changing enemies/stuff in some maps and editing new SFX). I also started making new tests to port the mod into a total conversion, which may lead to a demo with a sample of levels in future times.
Some in-game views of updated maps: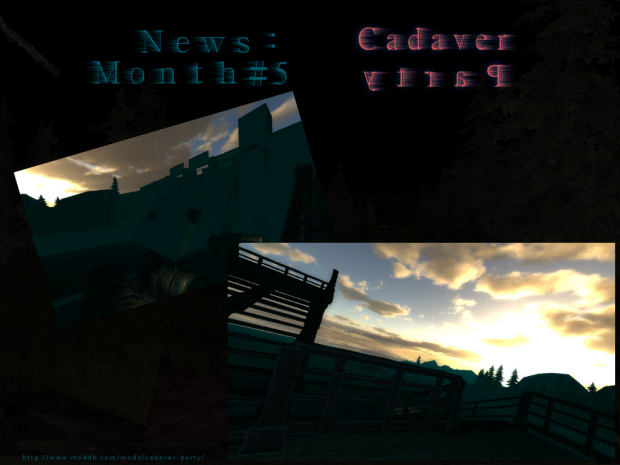 I don't have much more to say for this update, sorry; I'll be able to really put my hands back on Cadaver Party in the end of August.
As usual, feel free to contact me, it is always a pleasure to answer you or read your messages.
Thanks a lot for your interest, see you next month and like I said in July, enjoy your holidays or good luck if you work!
Plus beware of what could lurk in your back, just-right-now~~ ;)
Yanka