PRIVATE BETA IN PROGRESS & PUBLIC TEST SOON!
... WHAT HAVE WE IN STORE?
I've been working a lot on the beta these recent times and am proud to announce that the private beta is in progress for one week now. My beta testers already sent me a lot of feedback and bug reports so I'm improving things before I release the public beta!
I - again, and this is the final time - have been reworking a lot the maps of Episode 1. Visually, a huge amount of changes happened, coming along with more and more details. New enemies have been implemented, I hope you will like it. Personally, I do. New sounds have been added too, some which are from the binaural type, I started implementing them in early 2014 and your ears plus your brain will love them. New events too. New things everywhere!
Currently, the private beta has 6 very polished maps. I am finishing the 4 last other maps, then that will be over with Episode 1 and its 10 maps!
I am integrating the maps with the next beta updates. I.e., map #7 will be included in a close update.
SOME SCREENSHOTS FROM THE CURRENT BUILD
Various screenshots currently online here no more represent what the game is about today.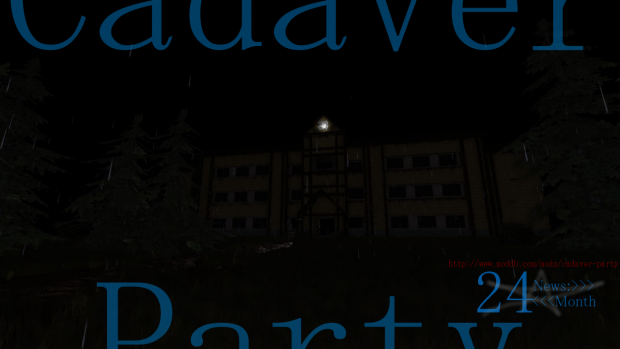 So there you go, a glimpse of what Cadaver Party offers, do you like what you see?
Note: all this comes from the current beta so there
might be a few changes when Cadaver Party: Episode 1 will be out.
ABOUT THE SPECIAL CHAPTER
I paused its development because I have a lot of things to correct since the recent Amnesia engine updates... they broke so much things, that's a real pity for me because it was nearly completed.
I'll work out all this after Episode 1 is out.
I work very hard every day to get you a public beta of Episode 1 in a close time so stay tuned!
Thanks to my friends, family, testers and you, readers, for motivating me! Already 2 years since the beginning of this project, wow! With some ups and down but these are the joys of creating things... I call this "the right mood at the right moment"!
See you soon, don't get lost in the dark corner of your mind, who knows what lies in there~
Yanka
PS: news and screenshots in advance here: Twitter.com