Hello stalkers, long time no see! Let's start with the...
GENERAL PROGRESS...
The project has progressed a little for episodes 1 & 2 and a lot for the Special Chapter. During September and November my mind was busy with other things I'll detail at the end of this news post. I didn't finished the Special Chapter as soon as expected. I could release it now but it needs to be polished so you will have to wait a little longer, but it will be worth it. In fact, I had to divide the content in different maps so the game would not crash, doing this let me add some new areas, ideas and other things again... so you understand what happened.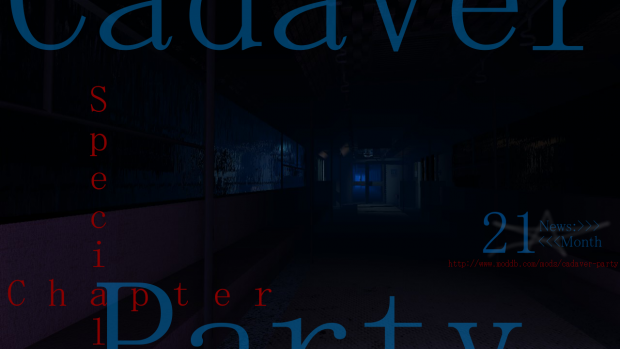 Special Chapter - Rain on windows (work in progress)
DEMO, CHAPTERS, PUBLIC TEST...
Concerning the Episode 1, I seriously considered the idea of making a demo, this is something a lot of people online or IRL ask me regularly and I think I'm starting to get the message! Calm down, calm down!
For some months I had an idea (better than a demo? you'll tell me): releasing the Episode 1 in different chapters, each containing a few maps. It could be nice, don't you think? Tell me what you think, it's really important, help me choose. This, or maybe a public test, with a little more maps but not totally finished, polished, etc., like a public beta... but I may prefer the Chapters concept. Knowing that there are 99% chances there will be a private beta before that.
TODAY'S STATUS...
To resume, on the schedule we can say that the Special Chapter is nearly ready and that I can release a first set of maps of the Episode 1. I can. That's good you know that now.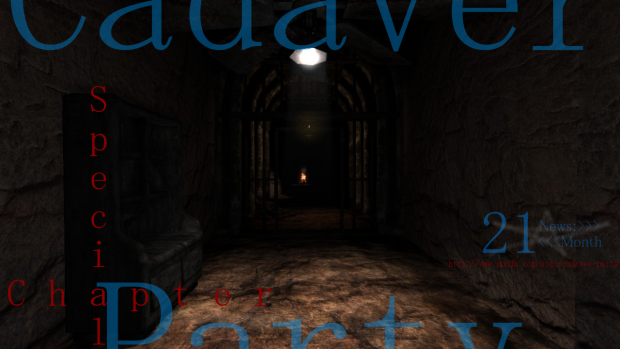 Special Chapter - Fire in the dark
WOOPS... CURRENT PROBLEMS TO SOLVE:
Just one problem has appeared very recently: the Amnesia: TDD engine has been updated to support new functions from AMFP (gamepad, new scripts...), so if it's a good think for players (and even modders), for me it has broken some (quite a few... and especially) custom models in the maps, so I have to check and update them... it will take some time. To be honest here, that's very, VERY frustrating.
OTHER SIDE PROJECTS...
Be aware that my mind is also busy on two other video-game projects, another horror game (not a mod or TC this time, a game) and a 2D platformer. I may have to give less priority to Cadaver Party, but I won't abandon it don't worry. I cannot say more for now, but these projects take some of my time too.
Enjoy these new screenshots from the Special Chapter.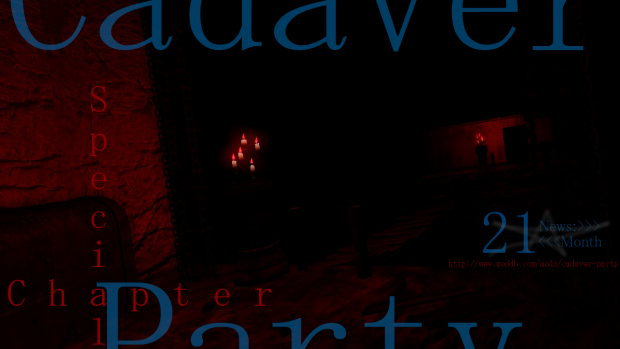 Special Chapter - Forgotten bridge (work in progress)
DEBUG TIME...
For now I'll return debugging the Special Chapter, complete it, then debug the first maps of the Episode 1 and make a release later. Or maybe I'll work on Episode 1 firstly, then on the Special Chapter hmm...
I'll try to give news more frequently, it was not serious at all even if I was busy.
I hope to see you soon guys. Your interest in the project is a part of my fuel, so, to my online followers, IRL friends and family interested in my projects, thank you, it really helps me knowing people somehow are interested, even if I take my time (you were warned!) and don't respect my delays (which does not mean I stopped working neither hey).
Oh and don't forget to tell me if the idea of releasing Episode 1 in different Chapters makes you happy!
See you soon naughty stalkers, watch out for the bogeyman this Xmas and take care of your liver & stomach~
Yanka