It has been a busy week on the Montague's Mount island, with updates to both the environment and the underlying code-base. The first half of this week was spent working on a new area that will play a key role. This area came together relatively quickly by reusing assets created for other areas on the island. Additional assets still need to be modeled (using modo 601) to swap out with these initial placeholders, but that said, the bulk of the placements are in-place. I wanted to add some ground height fog to this area which posed a few issues for Unity as volumetric areas are not supported 'out-of-the-box' within Unity. To get around this I spent some time researching solutions to my fog problem. Two solutions came to mind;particles and shaders. Whilst creating a custom shader sounds a more sexy solution, after giving it further thought, it didn't seem the best solution. Ground fog tends to hang in the air; it slowly drifts; it disappears (visually) as you walk through it; etc etc. All these attributes scream particles to me. So, particles it was...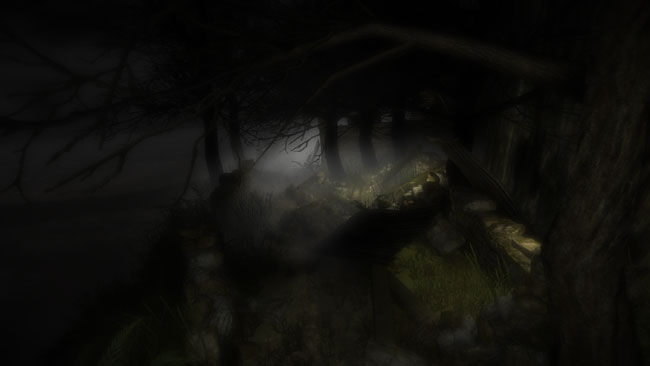 Without giving away the back-story of Montague's Mount too much, we need some bodies to be placed around the environment in key areas. Asset reuse is the name of the game with all developments, so using Photoshop to alter textures and add weather wear-and-tear, one character gained 4 new iterations. I then rigged the character and made some death poses. With these done I froze the geometry and deleted the animation rig. By doing this, the characters are now static models within Unity and can benefit from the batching, light-mapping and my custom occlusion culling routine. I will leave a few models as animate-able skinned-meshes to add a bit of variety and movement to the environment.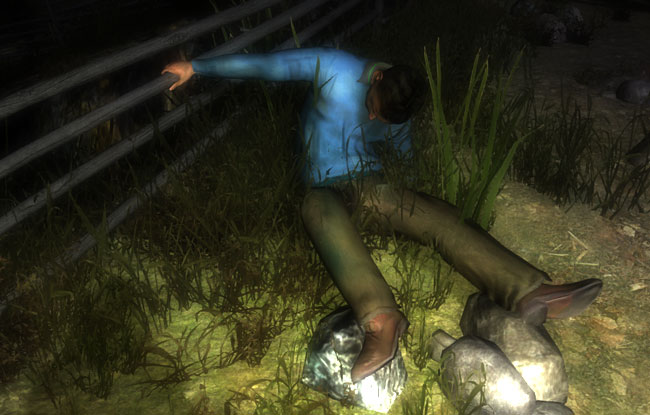 We have only 10 days left on our Indiegogo crowd funding campaign. Whilst the numbers of supporters has been disappointing, it is not uncommon for people to wait until nearer the end of a campaign to support and donate. I cannot stress enough how important your support is to Montague's Mount. Please take a moment to head over to our Indiegogo campaign and check out the great perks for your support.
Our Steam Greenlight submission is still trundling along with people up-voting and leaving supportive comment. Getting accepted onto the Steam distribution system is the most important thing to us. If you are a Steam user, please please please head over, up-vote, favorite and leave a supportive message.
BTW… We also post lots of new stuff and images on our Facebook page. Head over and 'Like' us to keep right up to date:
Cheers all and see you next week,
Matt (PolyPusher Studios)