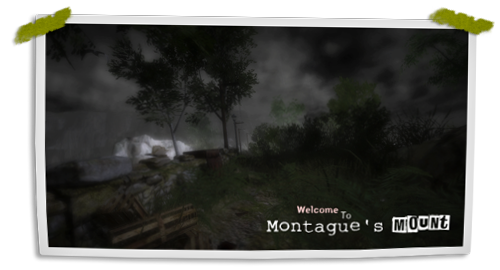 Updates:
Gaming Press
Greenlight
Indiegogo
Facebook & Freebies
Terrain
1. This last week has been a great week for Montague's Mount. We have been noticed quite a bit by the Indie Gaming Press (Promethean Gaming, AdventureGamers.com, Indie Games Channel, indiegames.com and IGM) and received nothing but praise and good wishes which has been fantastic. This has been great for moral, as it is always a scary time when you first release info to the world. We were also listed in IGM's Limelight list as one of 5 games to watch for. Hopefully we can keep this momentum going.
2. Our Greenlight and indiegogo campaigns both kicked in. The Greenlight seems to be going really well, with the large majority of comments being positive and people upvoting.
3. The Indiegogo campaign has been slow, which was to be expected, but we are still confident(hopeful) that this will 'pull through' in the end.
Regarding the Greenlight and Indiegogo, any support either via contribution or 'spreading the word' would be greatly received. Ultimately, these two will seal the fate of Montague's Mount to some degree.
4. We have a Facebook page where we will be giving away some Montague's Mount freebies each week during October, so head over and 'Like' and 'Share' the page. Each week the winners will be chosen randomly from the people who have Liked and Shared the posts etc, so you need to have done this.
5. Terrain. We have spent some time revisiting the island terrain. Whilst the terrain engine within the Unity game engine is 'OK' in the most part, it cannot handle overhangs and fine detail. TBH, the old 'rocks' didn't look like 'rocks'. This new system uses a combination of the terrain engine and mesh objects.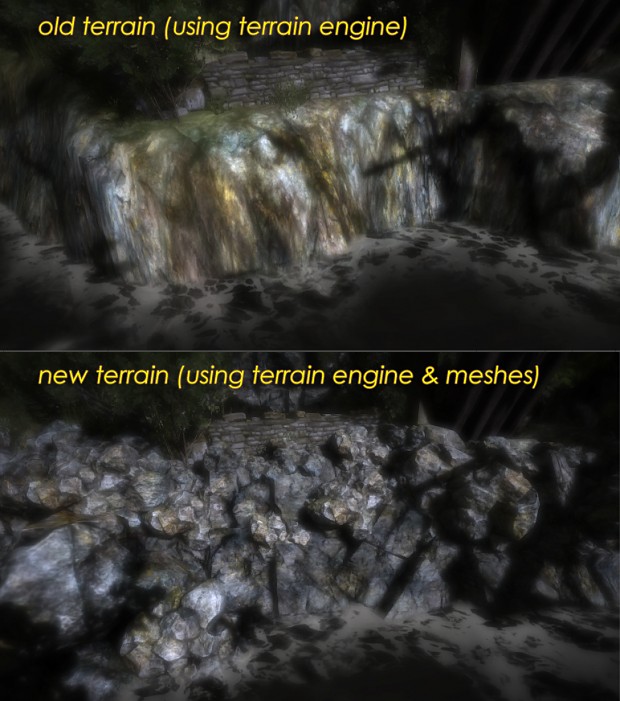 Follow us at:
Indiegogo
Facebook
Greenlight
Twitter
Website
I will update with progress again next week... Regards...