Most recently we have just been working hard on a prototype for First Wonder and this update focuses entirely on Monstro. Like we mentioned last week, the islands are starting to take shape and Monstro is now able to lug his giant and gorgeous body around many parts of it. As always, everything is very much a WIP (work in progress).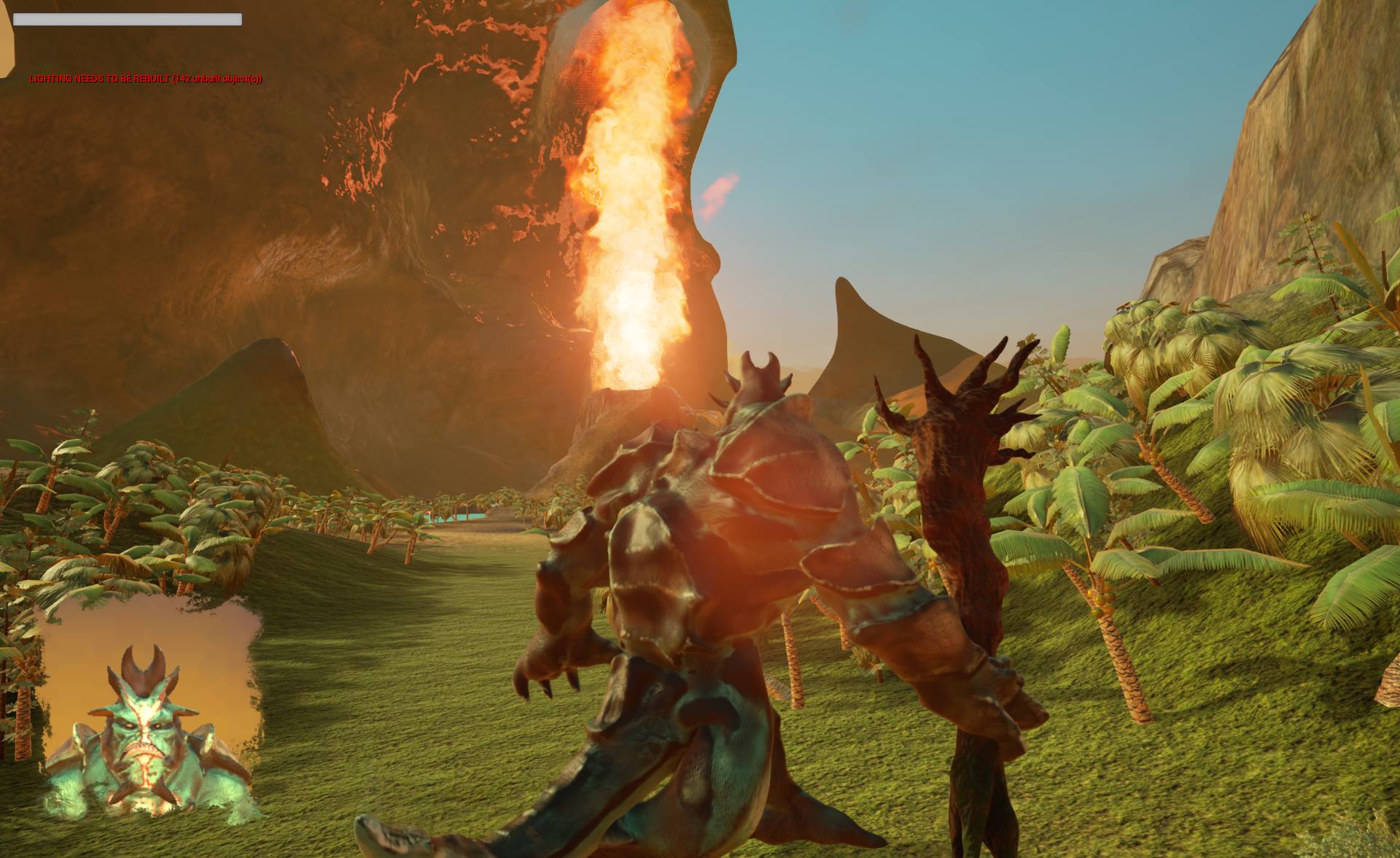 In these new screenshots you can see Monstro's preferred weapon, a mighty club made from the most wondrous of materials!! Well, it is a tree, he carries around a tree as a club, but it is a brilliant tree that is perfect for bashing away pesky obstacles. You can also see geysers of flame shooting out of the ground and those may be for more than just looks.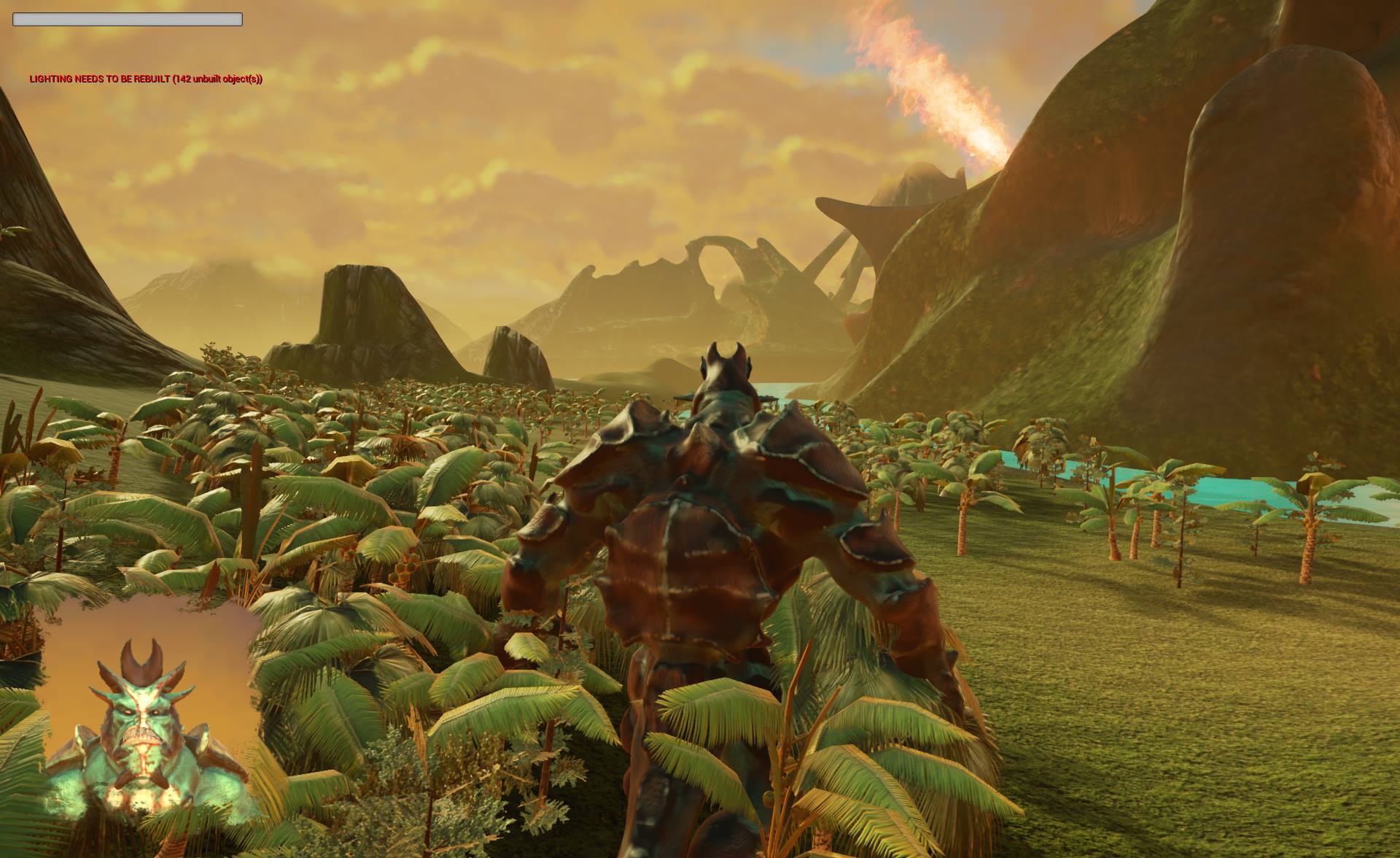 Lastly, in the bottom left there is a shot of Monstro's face.This little area will allow you to see Monstro's handsome expressions, but from a gameplay perspective his facial expressions may give hints about certain things. More on all of that later and check back later this week for at least one more update!