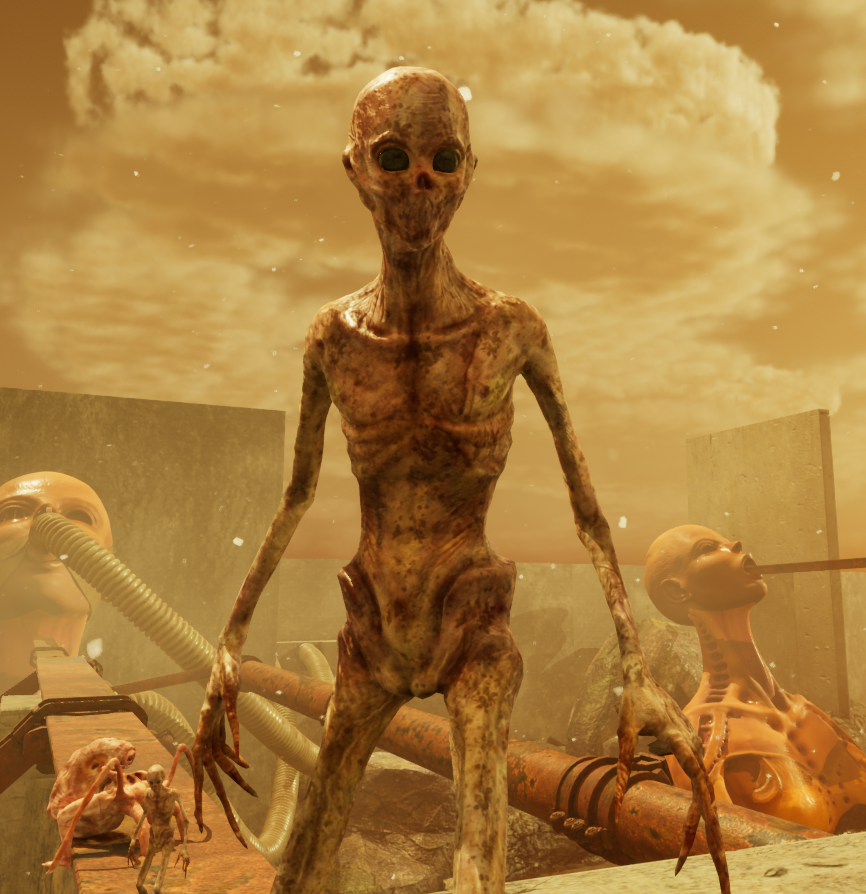 I wanted to release an update, due to the long time passed.
So far I have done work on the monsters. I added the Stalker and the Violator (plus one more monster) in the engine and had them programmed to attack in the ways described in the previous update. I also added dismemberment effects on the monsters and improved the blood effects. This way it feels really satisfying to kill something.Videos of that will be coming shortly. First I want to update the character and the arsenal so the demo video will look more presentable.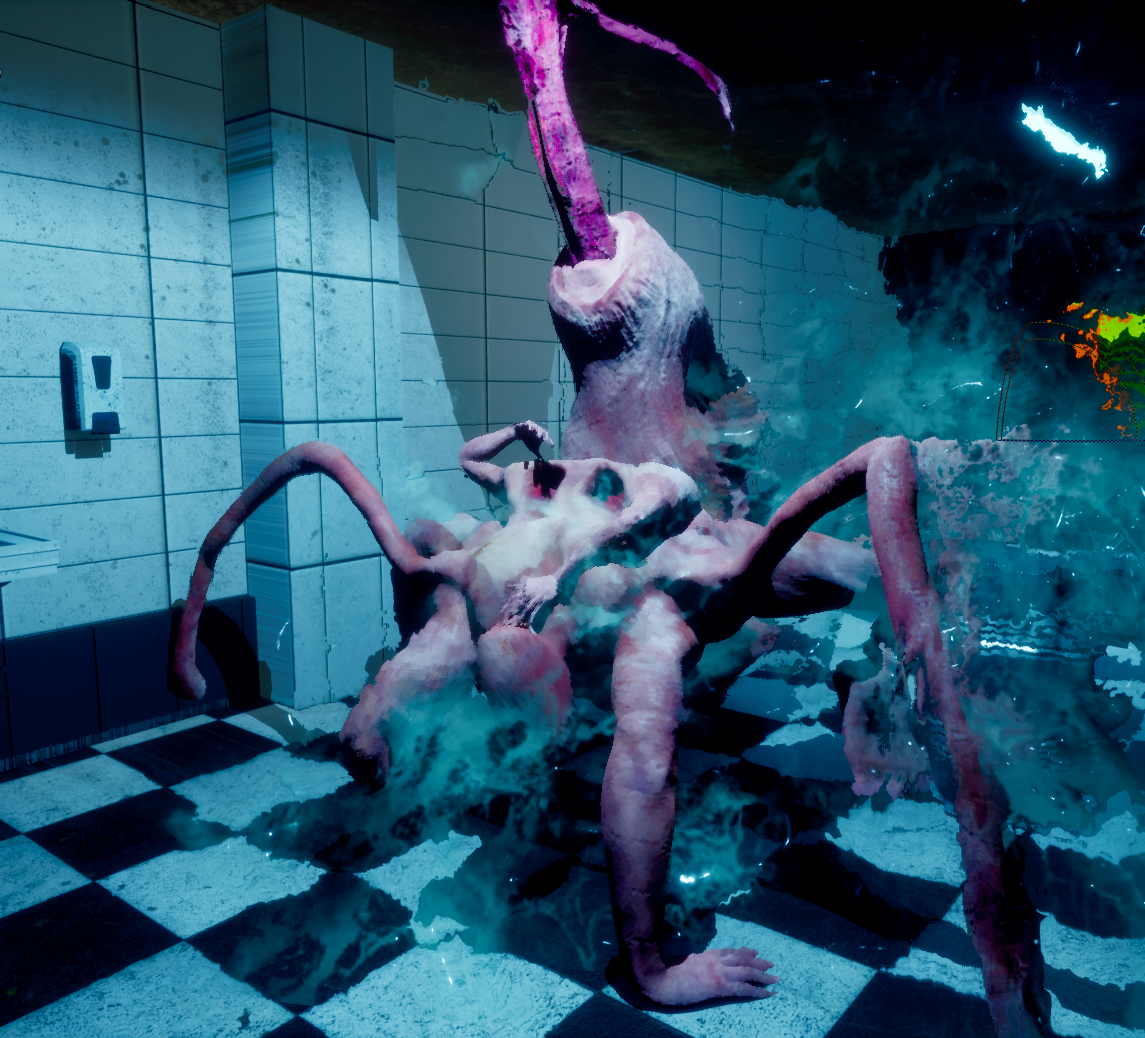 I also wanted to talk about the story and mood of the game.
When I first started this project, I was heavily inspired by Silent hill and Unloved ( the doom mod). On top of that, one of the main inspirations were some dreames I had that really fascinated me. I dreamed of an infinite bathtoom/pool room. It gave me peacful emotions as well as the feeling of discovery, but there was also a sense of danger, because the environment was a senseless maze and some areas held hazards like bottomless pitfalls.
If you are a regular on the internet you might recognize this concept as a part of the Backrooms or - Liminal spaces. I dont know if a lot more people were having the same dreams or were feeling the same things, but now this idea is a wide spread phenomenon to my suprise. When these things first started coming out I was ovejoyed, becuase it provides a lot more concept art and inspiration for what I want to do, but recently I have been having some worring thoughts.
The backrooms as an idea became a vaccume that sucks in all liminal space art and concepts. Because the lore is developed by its large comunity, they have created a lore that is as vast as the backrooms themselves. This means that all the liminal space concepts will now most likely be assosiated with the backrooms and its lore.
My issue is that I still want to use some of the liminal space art in my game, but I dont want it to be associated with the backrooms and its lore and Im not sure if I can escape it now. I think that people who will play my game will assume its related to the backrooms or that Im ripping it off. I also wondered if I should adjust my story to match the backrooms, just to comply with expectations. I woudnt mind to do so that much, but then I will be a bit worried to get the lore wrong.
My story in its state right now has to do with the divine. Its almost a Dante's Inferno kind of jurney, where you meet with biblical figures. I also planned to feature biblically accurate angels. Altho what is truly happening is opened to interpretation. In the game there will be certain individuals who will represent a worldview and you will choose who to follow and trust. This will change the narrative to an extent in the progression of the game.
I think I will still work in the idea of the backrooms in the game. It could be one of the worldviews. Thanks for anyone that read this long article (if you exist xD) Please give me your thoughts on this