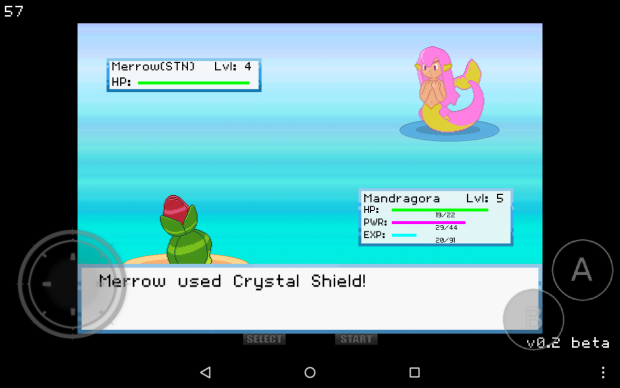 Monster Girl Adventure

, a Pokemon-style RPG for Android devices, made it to the beta release on Google Play!
General features:
- Open world to explore;
- Widely known RPG system;
- Multiplayer via local WI-Fi network (WLAN);
- Nostalgic graphics and sound.
0.2b version features:
- 13 monster girl species (10 obtainable) of 7 different types;
- 24 unique moves;
- skill points and move upgrades;
- in-battle and overworld items;
- fishing;
- offline training arena;
- main story up to the first mini-boss.
0.3b version roadmap:
- Internet multiplayer support;
- abilities;
- main story continuation;
- more monster girls, moves, quests and items.