THE PLAN
Monoroll is planned to be released to Steam through Steam Direct in a few months. The final product will have 20 levels. The priced of the product has yet to be decided but will most likely be less than $5.
THE GAME RIGHT NOW
The game itself has been in development for quite some time. At this moment, 15 levels have been made. Most of the game mechanics have been implemented. The game UI is still in progress. The sound effects and music haven't been implemented yet. A lot has been done but there is still so much to do!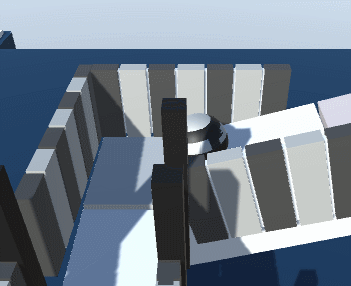 ABOUT THE GAME (And how to play)
As said before, you will be controlling a black and white ball. You can move using W,A,S,D and like any other game, you can jump using space. Please note that the jump is a vertical jump and not a "leap" kind of jump. Jumping stops all movement so it's kind of a "brake" system.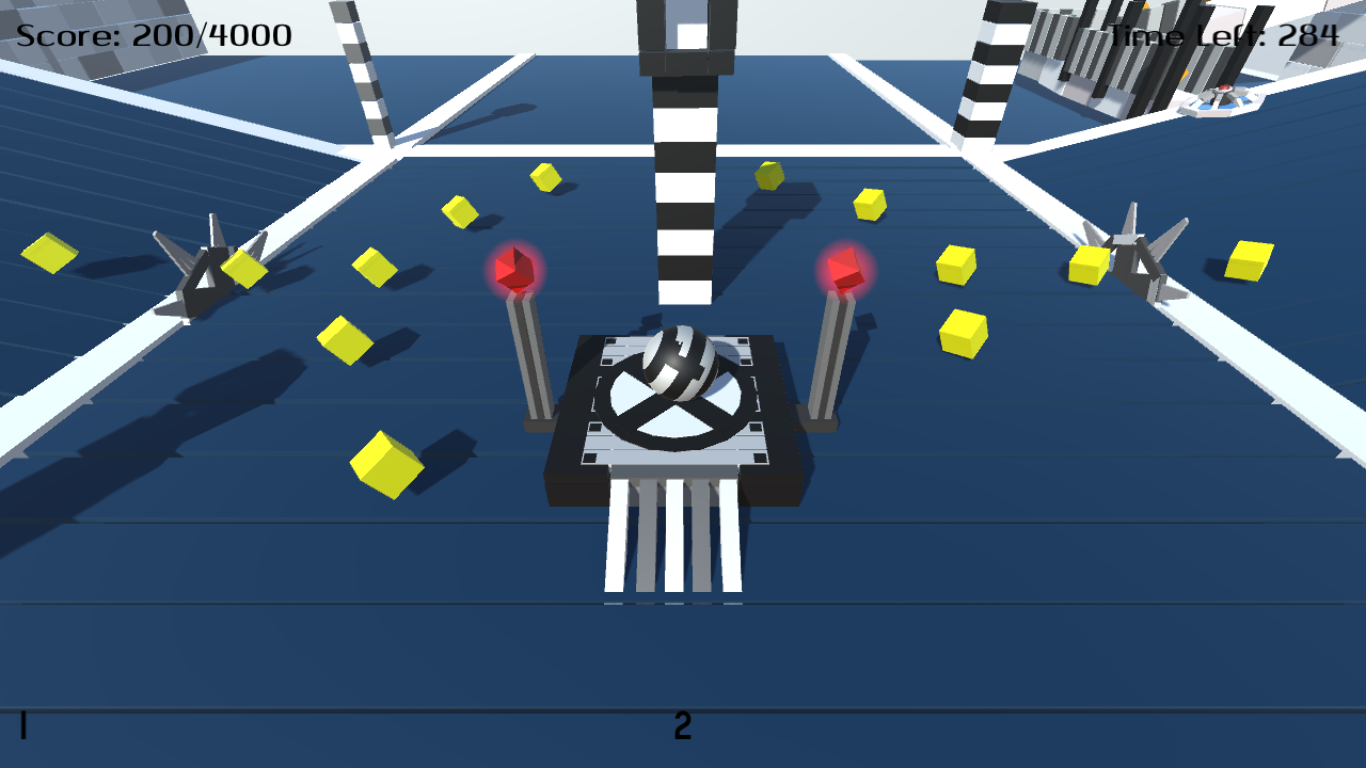 And then there are the gears. which is displayed in the bottom right corner (A gear icon will be put there but for now it's just a number). The gear is used to control the speed. 1st gear is slow, 2nd is medium, and 3rd is fast. The gear can be changed using the left mouse.
There is also the checkpoint, which is the platform with the glowing sticks on the side(which is displayed in the picture above). If you have reached a checkpoint before you die, you will be immediately spawn backed to the checkpoint and one "life" will be removed. However, if you before reaching one, the game will be immediately over, regardless of how many lives you have.
The Objective of the game is to get to the finish line(it's not exactly a line but you know what I mean) which kinda looks like this: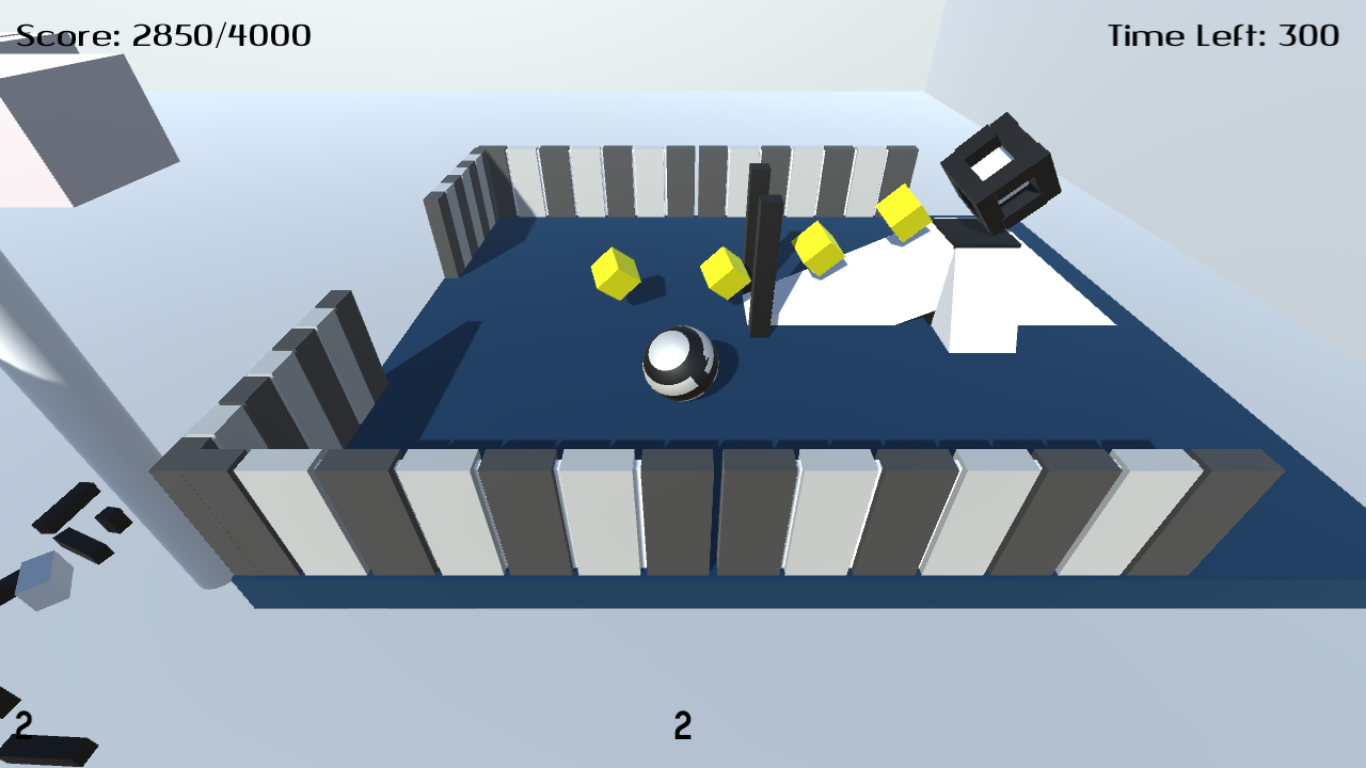 The player must get to the finish line before the time runs out.
WINNING THE GAME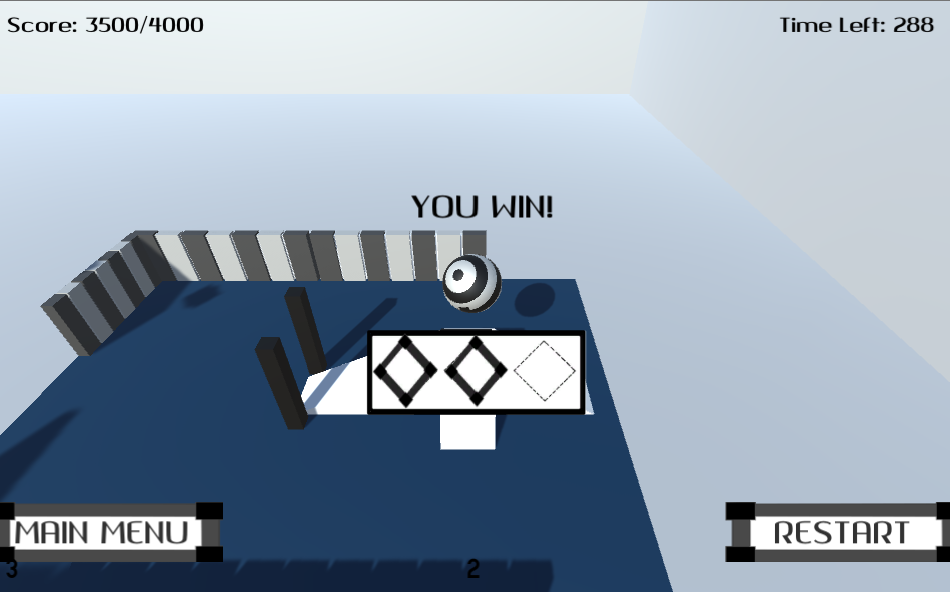 This game uses a "star" system. You get one star(box) for getting to the objective in time. You get another star by getting sufficient points (which is displayed in the top right corner). You get the last star if you find and retrieve the hidden box which kinda looks like this: