Red and Blue: Thoce who have played the original Gunstar Heroes will find these guns very familiar, and ofcourse they have to, they're the veterans after all. Red's is designed after the American game's cover while Blue got the Japanese one. There is a slight difference to their designs! XD
Greens Gun: Dii made the design, but he asked me to draw it by hand so we got an illustration for it. XD. A very stylish gun with much white and a little Green. Did she custom build it? It's very fancy for a rookie. XD
Aresa's gun: Looks like a spider with a grinning face and the weapon mark as eyes? Yup, you got that right! Why does it look like that? Because she's bit of an eccentric inventor. Sorta like Mac Giever. XD
Indigo: Boroko and I made an earlier design for her weapon for the old BANZAI project, but I have no idea what Dii thinks of that one, so I drew one that fits her plain robotic nature. She's made to be human, but wants to be a robot. Eventually, she will grow up to realise that she is more than what she thinks she is...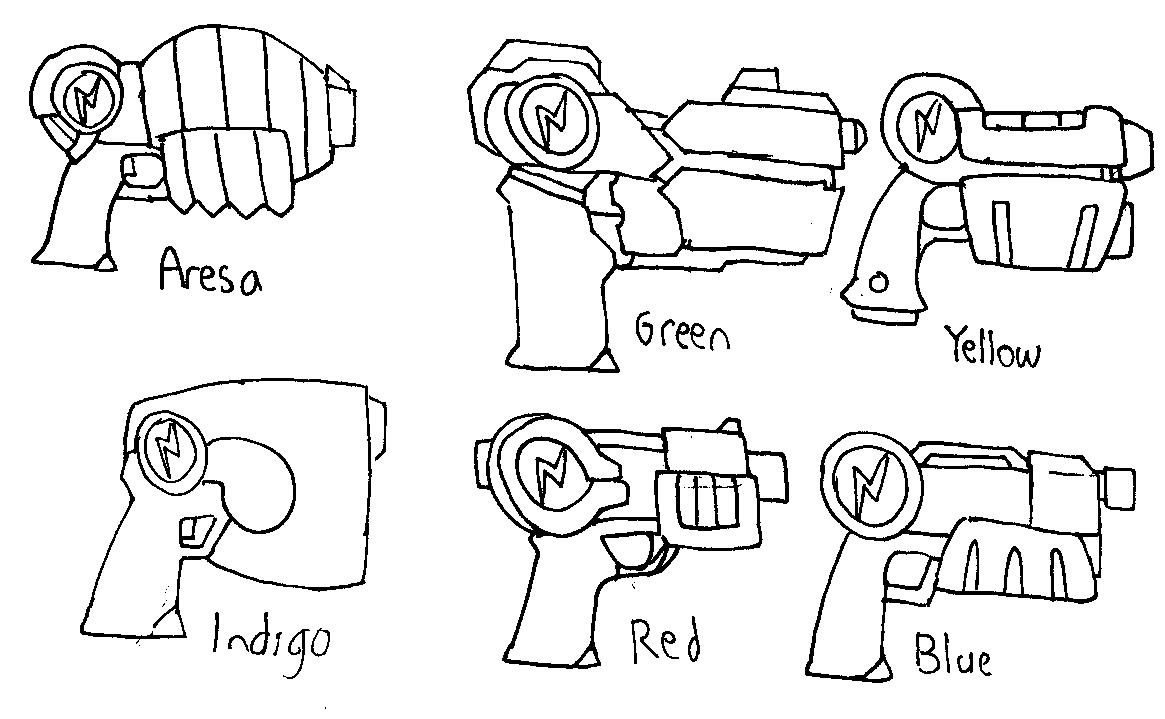 Help wanted
A mapper position is still open
Please leave your comments for a morale boost please!