Hello people, it's Monday again! The deisgn for the Gunstar Heroes Resurrection HUD have been going back and forth, and here are our 3 finalists so far in dev.
HUD Design 1
HUD design 2
HUD Design 3
Now of course blue isnt a playable character in the game to start with, you can unlock him later on by accomplishing certain things throughout the game. However Jacq used him as a base anyway since hes a known character.
The above images are alittle grainy since Jacq made them at 2800 x 1700 (dont ask) and had to be scaled down to 25%. Jacq did a composite shot "because I wanna see" and mixed a screenshot with the hud design to see what it would be like ingame. As shown below :).
You might be thinking "huh? it looks way better in the screenshot image" well this is because Jacq is a tweekaholic like Rukifellth, so it (changed for the better i think) from initial to composite. This image was then manipulated for more suitable use with one of the first playable characters in the mod, Indigo.
HUD design 1, for indigo.
Preiviously unseen
In the former GH game of old, the player could only carry 2 weapon disks at any 1 time, meaning 1 had to be left behind should you want a change of weapon base.
Personally i thought this was a bit silly, since the disks themselves wouldnt have more than a 10cm diameter, and would easily fit in an adults pockets. So im pressing for the ability to hold 4 of these disks at once, and the player can change between them at will (we dont know how yet, but its being looked at).
This of course means you will have access to more weapon modes but not all of the weapon modes, as some need 2 of the same disk to function, you can hold 2 of the same disk if you wish, but that will mean you will be missing out on a Element base.
If you wanted a lightsaber and a continuous laser, you would have to have 2 Lightning Elements and a Fire Element, this is already 3 slots so you either miss out on a rapid fire advantage with a Force Element, or a tracking advantage with a Chaser Element.
Ok moving on.
Modelling
On this front I have been working in Autodesk Maya to create a vehicle that Gunstar use to move troops and equipment around the globe quickly and efficiently. The original art for this Dropship was produced almost a year and a half ago now, but was recently dusted off and work proceeded on.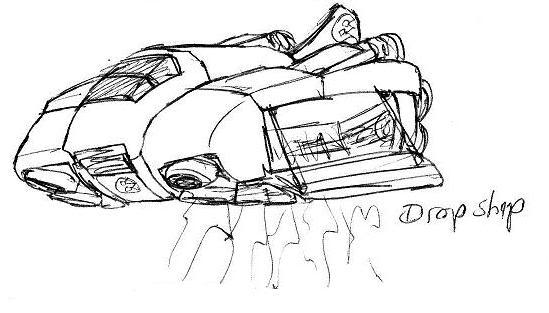 This is the original design from way back when.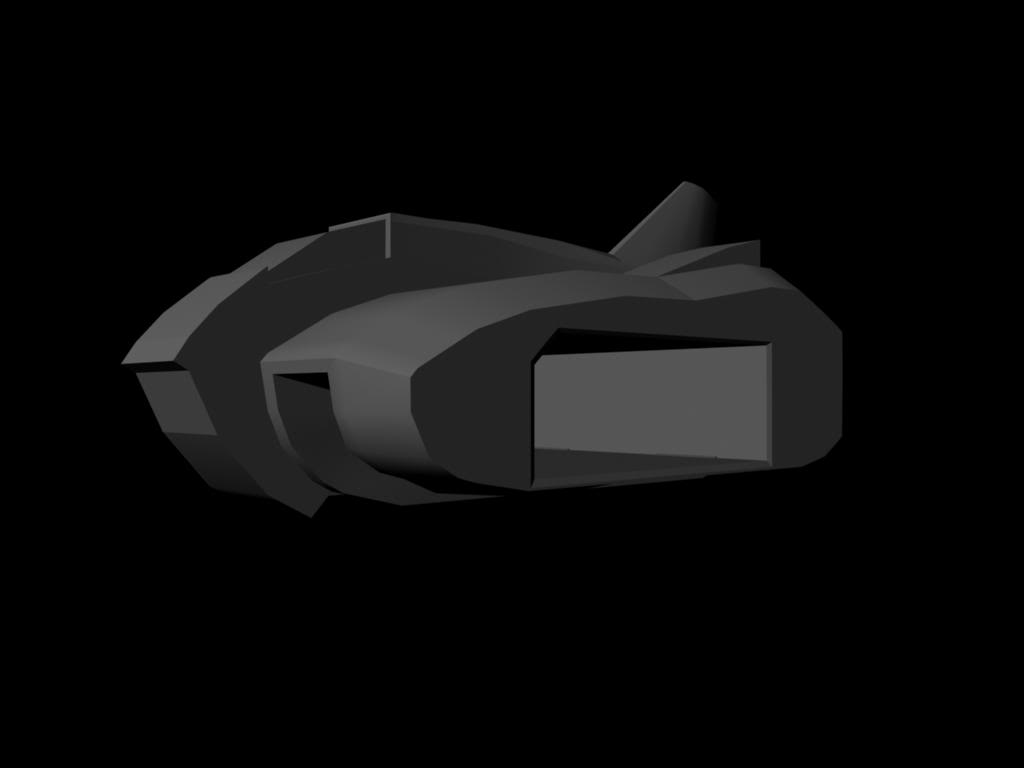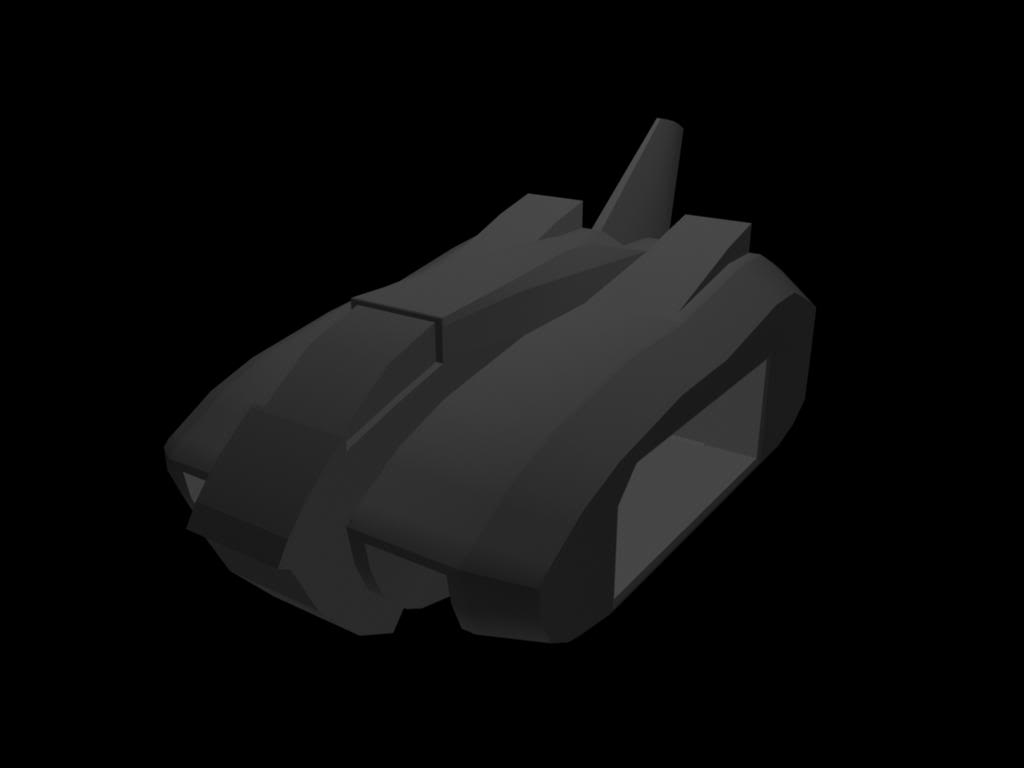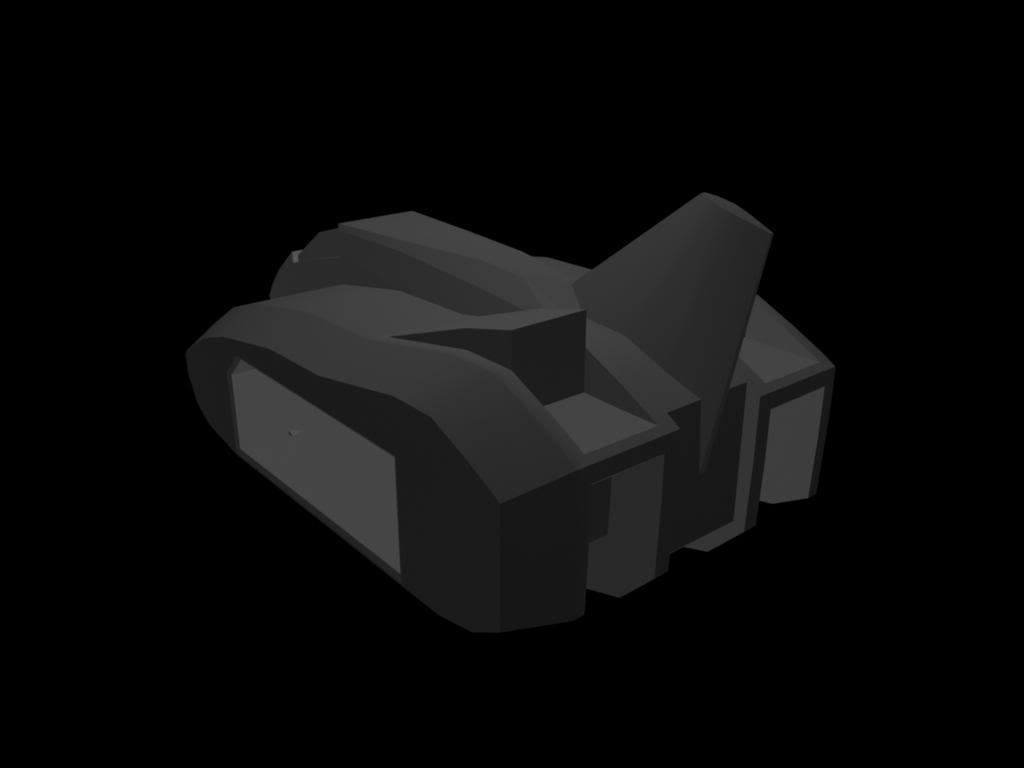 "GLSD" Role
The Gunstar Light Support Dropship will called in to assist the player in situations that require it, or when the player wants some more backup, these ships with drop Hexamarine combat robots to assist the player, protecting them and attacking any enemies on screen.
This ship is also how the Gunstars reach most of there AO's (areas of operation) and is seen leaving (or arriving) on location to drop off the player.
Epic Dig!
This stuff has been around for ages so its nothing new, however its not been put up here yet so here goes. Remember those really feeble flying machines that came in the thousands with the hoards of standard mining drones? Well there back :) here is an old 3D representation of one, and if you watch the video of the mission 6 mockup you will see 2 of them fly across the screen from right to left.
Just incase you are still a little confused, here is a screenshot of this in the game back from 1993.
I have named them hoverbot MK 1 "sparkflight" just to give them a minor presence, they open there bodies when they fire at you, and close them again to continue flying. Since there was only the one kind in the Original game, I thought of having differnt kinds..... *searches pc*.... which I cant find so I will save them for later.
That's this weeks progress report out of the way.
Help Wanted
Mappers
This will become a recuring theme, howver its critical part of this mods progressional standards, we cant have a mod with no maps to play it in.
I am starting to learn how to map, but right now, i dont even know how to make a cube, so thats going to be a long way off for anything decent to emmerge, everyone I have spoken to is either unavailble or busy with their own mod, I fear that there may be no more mappers for this platform left that will help us.
Which brings us to the final list of "what are we gonna do" options
1. Me as 100% n00b in Unreal Ed start to learn how to do stuff
2. We do nothing and wait for possible responses to this.
3. We move to UT3 where all the developers in unreal now are.
Rukifellth is very against UT3 Though I dont know why, so what do you all think to be honest. Post your thoughts please.
75