After weeks upon weeks of silence in the Devils Tongue Nebula Captain Morgan finally reached the far side of the ominous green expanses. He was as relieved as his crew to finally be clear of the nebula.
Captain Morgan had spent the days studying the artefact he'd stolen from the crippled marine frigate back in the nebula but was no more the wiser as to what it was or what it did. There was only one man he knew who could tell him that - and that was Master Oreman. Oreman could be found everywhere the Molten Ore mining operation went.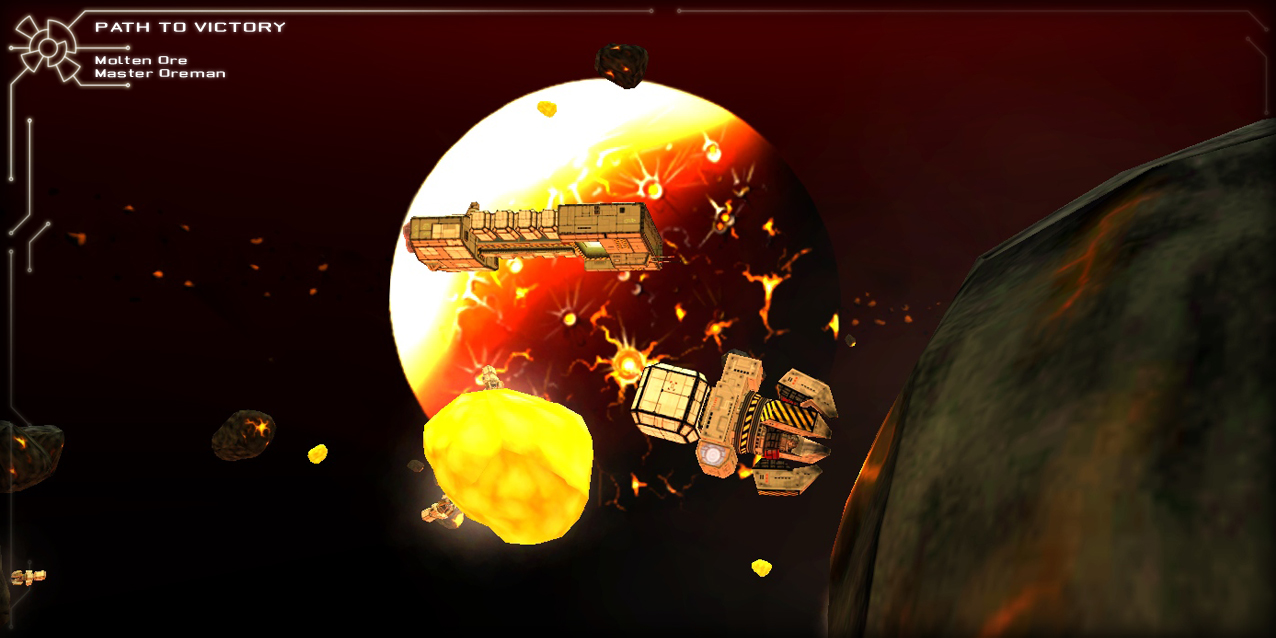 He was currently not far from the Devils Tongue Nebula.
Master Oreman was not the man you wanted to meet - unless you were a drunken, loot crazy pirate. He'd made a fortune after retiring from the pirate business with his crew of slaves. Mining minerals is what they did - and they did it well.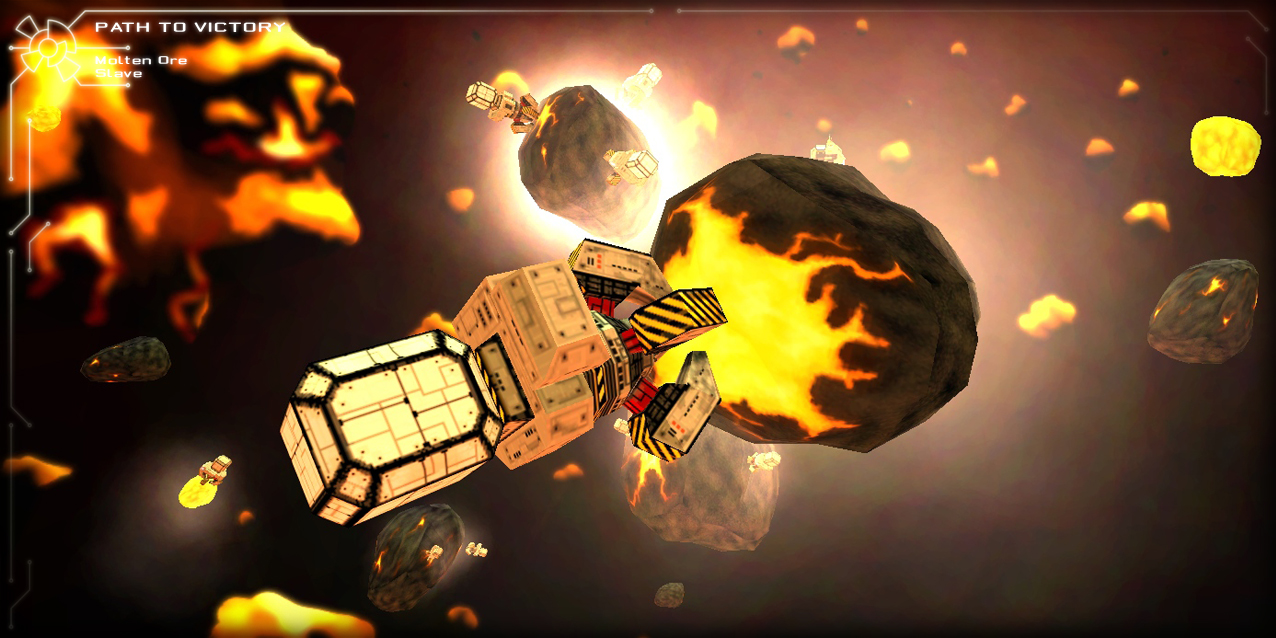 Even from a few light years away Captain Morgan was picking up asteroid dust - signaling the places the Molten Ore miners had just been...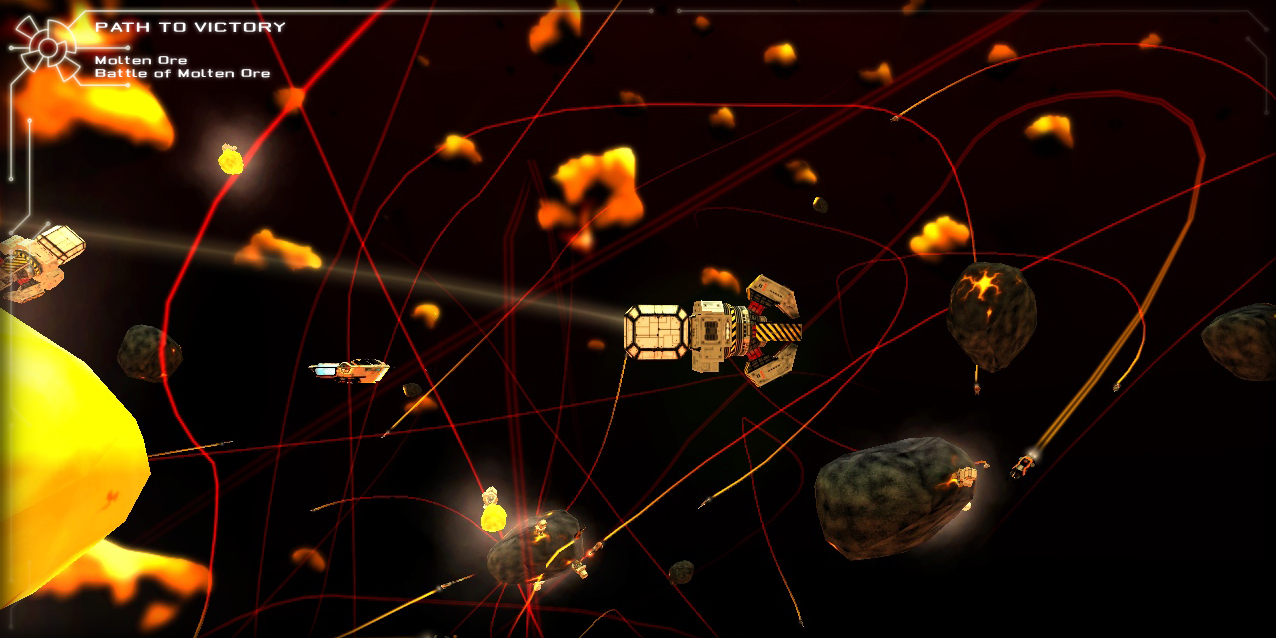 However his meeting with Master Oreman was not a friendly one. Apparently a Hiigaran Carrier Task Force had been waiting nearby and on Captain Morgan's arrival decided it was the oppertune time to strike. Take out two criminals in one blow. Who could blame the effin' landlubber? It was a sound plan...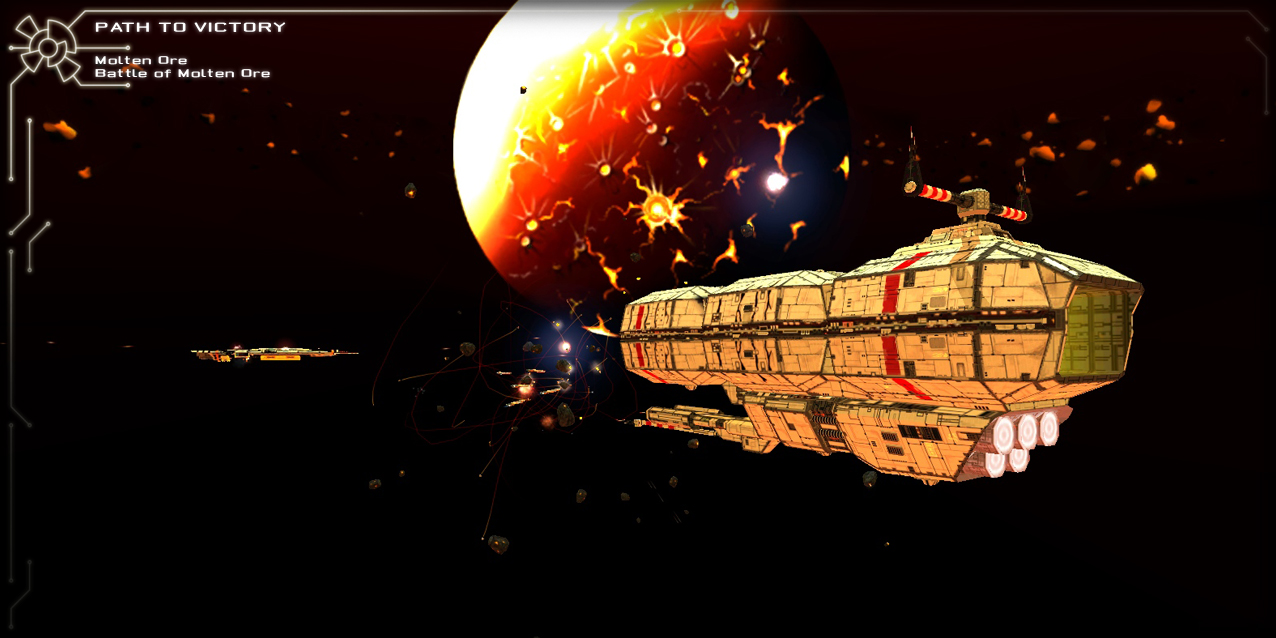 It was fairly obvious that Master Oreman would not win the fight and even with Captain Morgan's own pirate fleet pitching in, things looked grim.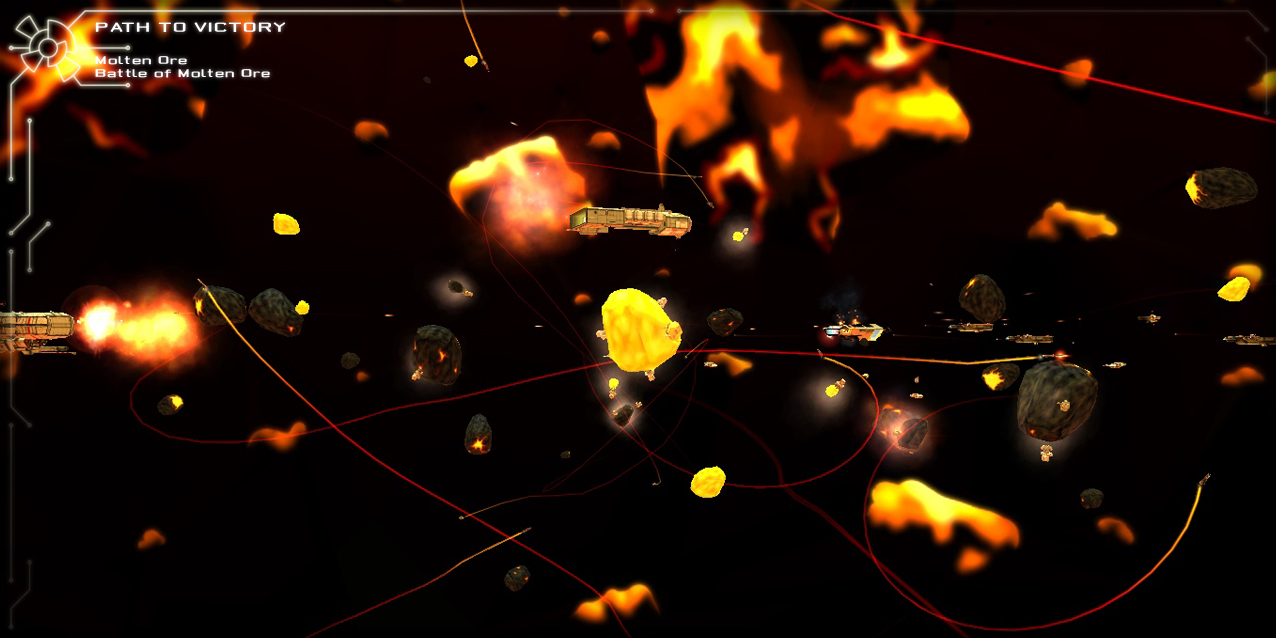 The Imperial Hiigaran Navy was not the sort of foe you toyed with and they seemed pretty damn intent killing just about anything they could shoot at. Trigger happy gooks!
After several minutes it became abundantly clear: Sacrifice the Slaves and run like hell - that was the only way out. Captain Morgan joined Master Oreman's retreat in his modified freighter which doubled as a ore refinery.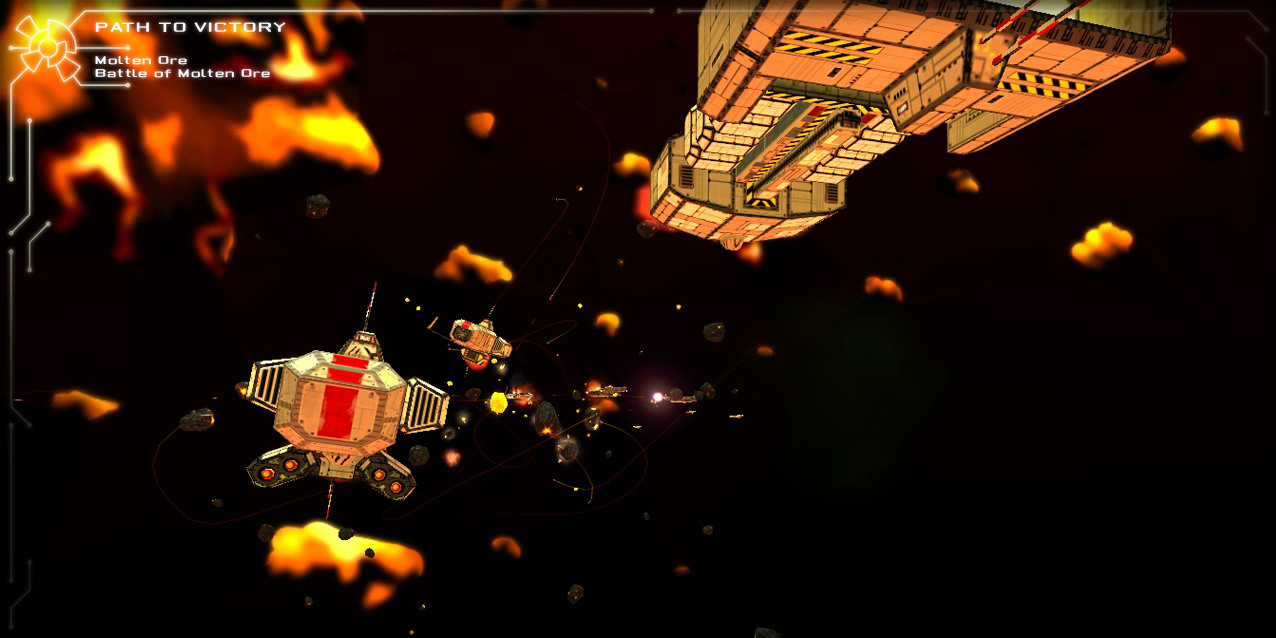 It was a risky maneuver - one that would cost Captain Morgan his prize carrier. But given the power of the mighty Imperal Navy - it was the only choice. None of his men wanted to end up rotting in a hiigaran prison cell waiting for their trip to the gallows.
Only moments after the battle had ended the Hiigarans were already collecting what remained of the lost ships and the asteroids Master Oreman's slaves had been chewing up. And they called it a free market!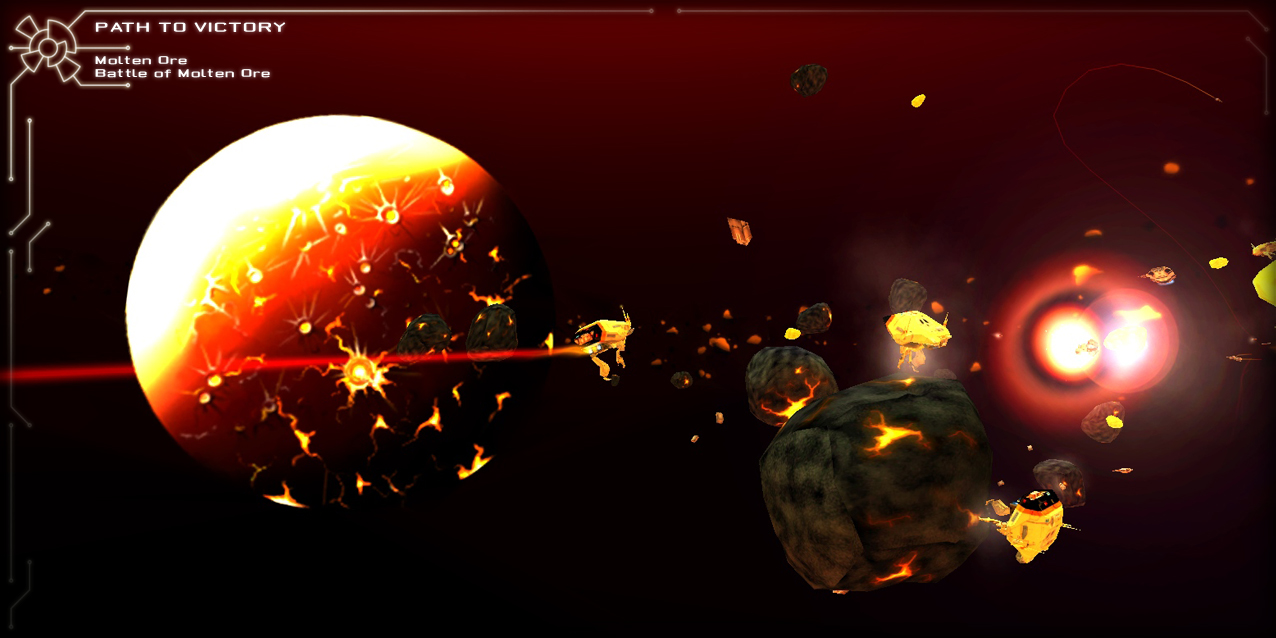 Drive of the competition and sell it back home... damn imperials. They really deserved a swift kick up the butt!