Listen up son!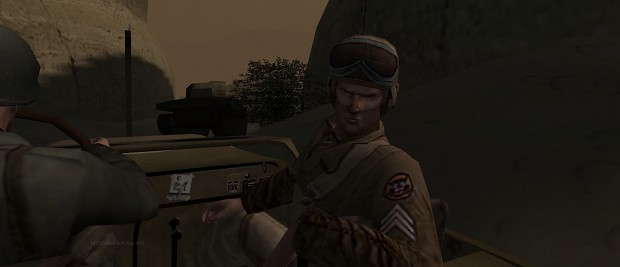 Version 200
Okay, so let me start with a big apology for all those who have been waiting!
We are sorry to disappoint you a little. We where hoping to provide more maps from BT and have a earlier release date.
How ever, your waiting is being greatly rewarded with the most advanced update this Coop mod has seen since the start of its development!
Smithy has put all his love (and probably some of his British Humor) into the Mod, the result is:
Smarter AI, a Complete Weapons Inventory and a few technical important updates.
New Major Features
- Dedicated Server support
- Full Inventory in Coop
- Smarter AI - AI Handler
- Last Man Standing Mode
- 3 Levels from BT are Coop ready
- A gametype handler for using incompatible commands in multiplayer
- Updated Score Board with Mission Infos
- Call Vote option for the Missions
- Almost 300 Changes in total.
Motivation and Time
As you might have noticed our development rate has dropped quite a bit, despite the new blood.
Smithy has worked out the finer and more advanced issues the Mod had and will continue to do so.
As you might have guessed the enthusiasm for the Mod has dropped a bit with the really heavy workload of the BT scripts and life catching up, but we are still trying to get it done.
Future Development
We do not have the manpower to progress at that quality with a rate that would be healthy to the Mod.
Instead we have decided to provide updates more frequently and fix issues once they are reported.
This way we have more maps converted and playable in a much shorter amount of time, how ever you will expiriance a drop in quality until the reported bugs are fixed.
Despite this quality drop, this Mod will continue to be the most stable and best playable Coop Mod for MOHAA and its addons.
Custom Maps/Mods
Want your map in the Coop Mod ? Contact us!
We are offering to convert map-scripts from singleplayer to Coop.
We like to see custom Maps and Mods in our Coop and we like to support them.
For the moment we will concentrate on less complex fairly simple maps with little scripting and no or very easy modifications to the actual game.
Chrissstrahl is open to talk in discord or Teamspeak about that.
Servers
We will change the Public Stable 1.51 server to the released 2.00 Version soon.
The public development server will have the latest version (you might not be always compatible).
185.233.104.113:12203 / 185.233.104.113:12204 / connect coop.hazardmodding.com
Custom FOV
We have 2 offical Coop Mod servers with FOV unlocked, so you can set your own fov that fits your screen resolution. Use this command into your console to set your fov (while on the server): setu cam_fov 90
This FOV thing might not work else where at this point of time.
Bugs
You will continue to run into bugs.
Take a screenshot and retain as much useful information of the bug so we can reproduce it.
We will fix all reported bugs that break the game quickly, but only if we know how to reproduce them.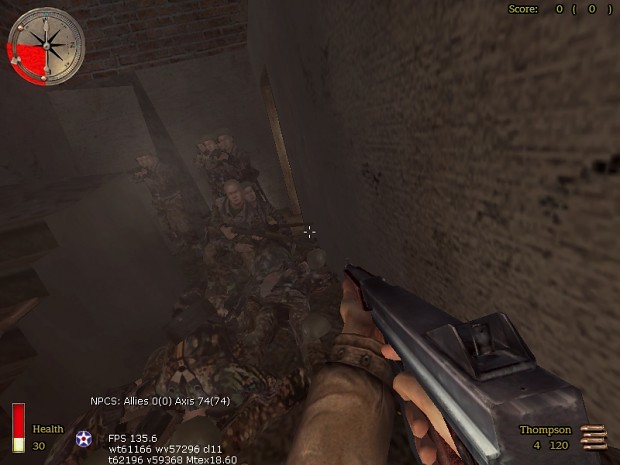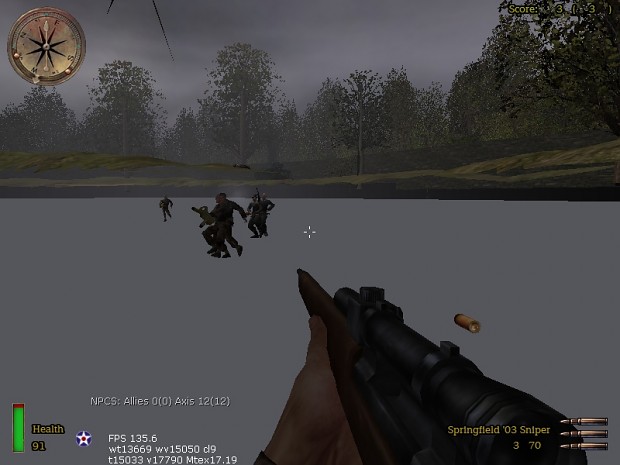 Join us on Discord
We have a Discord server on which most of the magic happens.
You can join us there, talk or even look for other players to play Coop with.
Also we still looking for people that are motivated to convert maps-scripts to coop.
Discord.gg