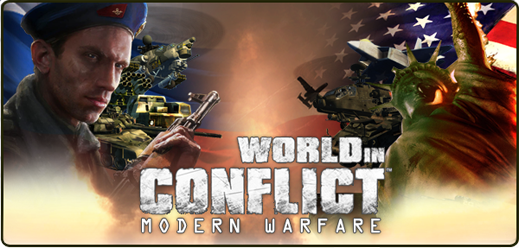 Modern Warfare Mod Version 4.5 is here!
Modern Warfare Mod Version 4.5 is now released, codenamed "Wheeljack".
Highlights of new features in 4.5:
The return of the Land-Attack Cruise Missile (LACM) back into game for the Russian faction -- using 3M14T Klub missile on R-500 Iskander K complex.
More realistic target acquisition and tracking routines by fighter jets (CAPs -- F-22s and Su-27s)' radars -- makes helicopters more survivable.
A new PAC-3 missile launcher for the Airdropped Patriot launcher tactical aid -- now includes quad-pack canisters containing 16x PAC-3 missiles, doubling the firepower from the previous loadout of 8 missiles.
Advanced Flight Modeling (AFM) for numerous rockets and missiles, now providing improved calculation of aerodynamic forces (atmospheric/dynamic pressure) acting upon the projectile body.

NOTE: This mod requires your World in Conflict to be patched to version 1.0.1.1. or it will not work. To patch your game, simply start the game, sign into multiplayer, and it will detect that your game is outdated and patch it.
Mod
Choose which type of install you would like to do. Please note that the installer is only compatible with Windows Vista, Windows 7 and Windows 8. Not Windows XP.

This is a full version of the mod. Even if you don't have the mod at all this will install it as the current version. If you do have a previous version, it will update you to the current version.
Maps
Maps were last updated during MW Mod 4.1 release. NOTE: If you already had any version of the maps from 4.1 or onwards you do not need to redownload the maps -- just get the updated mod instead.
If you had a previous version of the map pack installed from older versions of the mod, please update it by downloading the latest map pack below:
The updated map pack improves performance of the mde_Reforger map and adds one additional map: do_Fulda by Slepnyrl.
System Requirements
Due to the increasing complexity in the simulation of missiles, aircraft, artillery, and more- Modern Warfare Mod 4 requires a higher-end system than specified on the original World in Conflict system requirements.
These are now the minimum system requirements:
OS: Windows Vista or 7
Processor: Intel i5/i7 or AMD Quad Core FX
RAM: 3 GB or more
Graphics card: DirectX 11 NVidia or AMD ATI card, Nvidia GeForce GTX 260 or ATI Radeon 5870 or higher.
Graphics card memory: 512 MB or more
Sound card: DirectX compatible sound card
These are now the recommended system requirements:
OS: Windows 7 64-bit (Vista also supported)
Processor: 2nd Generation Intel i5/i7 or high-end AMD Quad Core FX
RAM: 4 GB or more
Graphics card: DirectX 11 NVidia or AMD ATI card, Nvidia GeForce GTX 460 or ATI Radeon 6950 or higher.
Graphics card memory: 1 GB or more
Sound card: DirectX compatible sound card
At minimum, your system (including video card) must maintain 27 frames per second or higher, and 40fps or higher is recommended for a good gameplay experience. Below 27 fps, numerous homing projectiles may miss their targets or fail to perform altogether. Try lowering your graphics settings if you cannot achieve enough frame rate.
World in Conflict and MW Mod both support multi-threading.

Due to the fact that WiC's dedicated server application (WiC_DS) only runs at 10 frames per second and is incredibly buggy, MW Mod cannot be run on dedicated servers or it will crash.
This means that all sessions need to be hosted by players.
For details on how to host a game with your friends or other MW Mod players, please see: Understanding Multiplayer for WiC MW Mod.
To find other MW Mod players, please join our WiC Clan, and join our Steam group !

Firstly, here are some lists that may be useful:
Complete development change log follows.
Change Log 4.5 (Wheeljack)
Last updated October 4, 2014:
- (JTDS) CAP figter aircraft's radar engagement against enemy aircraft has been made more realistic.
It now takes 3-5 seconds for target lock-on, based on aspect, RCS and target altitude. Air player
will receive radar lock warning tone when being tracked and locked by enemy aircraft, but does not
mean a missile has been launched.
- (JTDS) Missile launch warning will be given when AIM-120 and R-27ER are released off the rail, then
given again when missile achieves terminal homing (pitbull).
Significantly improves survivability for Mi-28N attack helicopter players on Russian side. Staying
low and dropping chaffs/flares while diving to low altitude will provide highly effective counter
to incoming attacks from fighter aircraft.
- (RU) New Unit: Airdropped Cruise Missile Launcher (R-500 Iskander-K).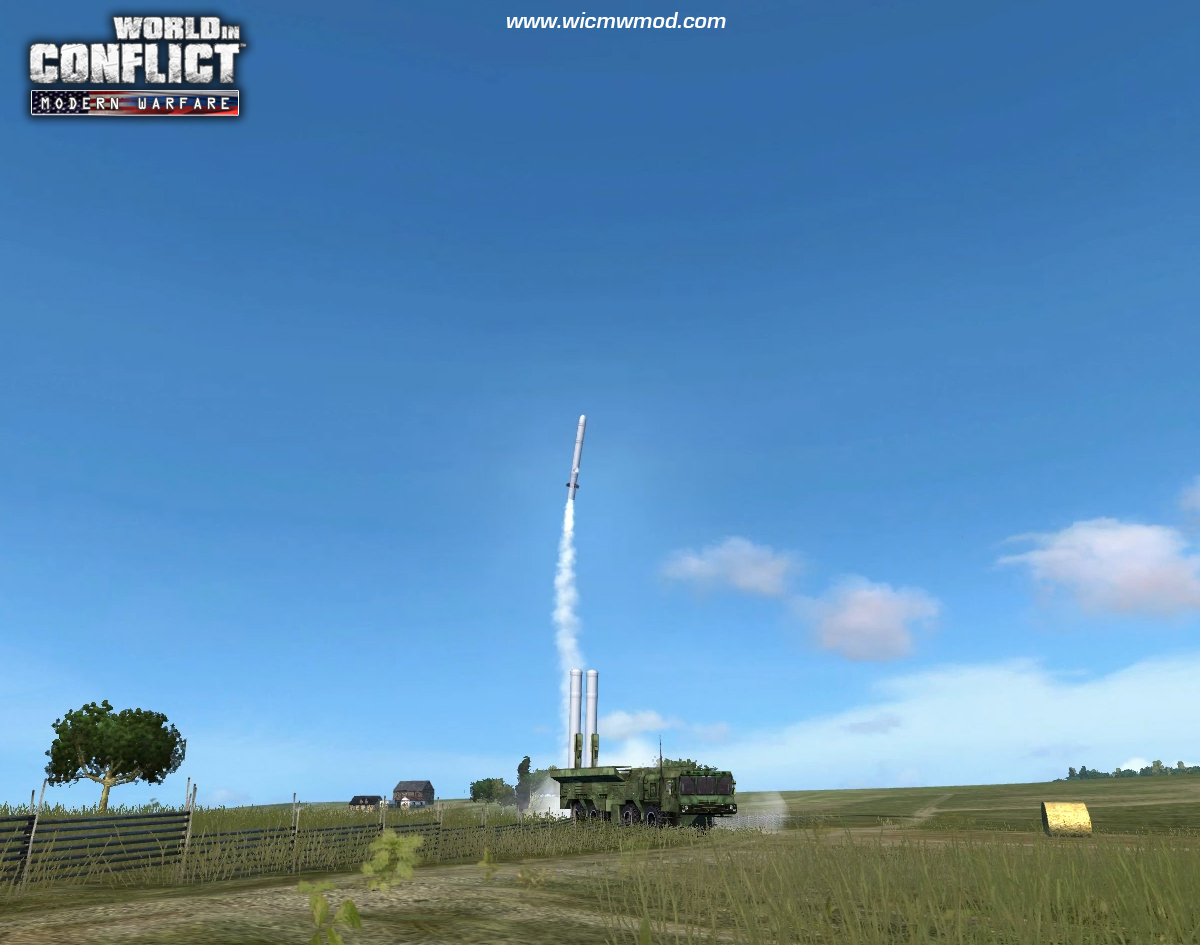 - Significantly improved cruise missile boost-phase flight model and resolved 1st waypoint navigation
problems.
- Improved SACLOS guidance for 57E6E (Pantsir S1) SAM and 9M120 Ataka/Shturm ATGM.
- Standardized airdropped APC to 10 TA across all roles.
- (US) Airdropped PAC-3 launcher from Tactical Aid menu now provides a fully loaded M902 launcher
with 16x PAC-3 ERINT/CRI missile rounds. Doubles firepower from previous loadout of 8 missiles.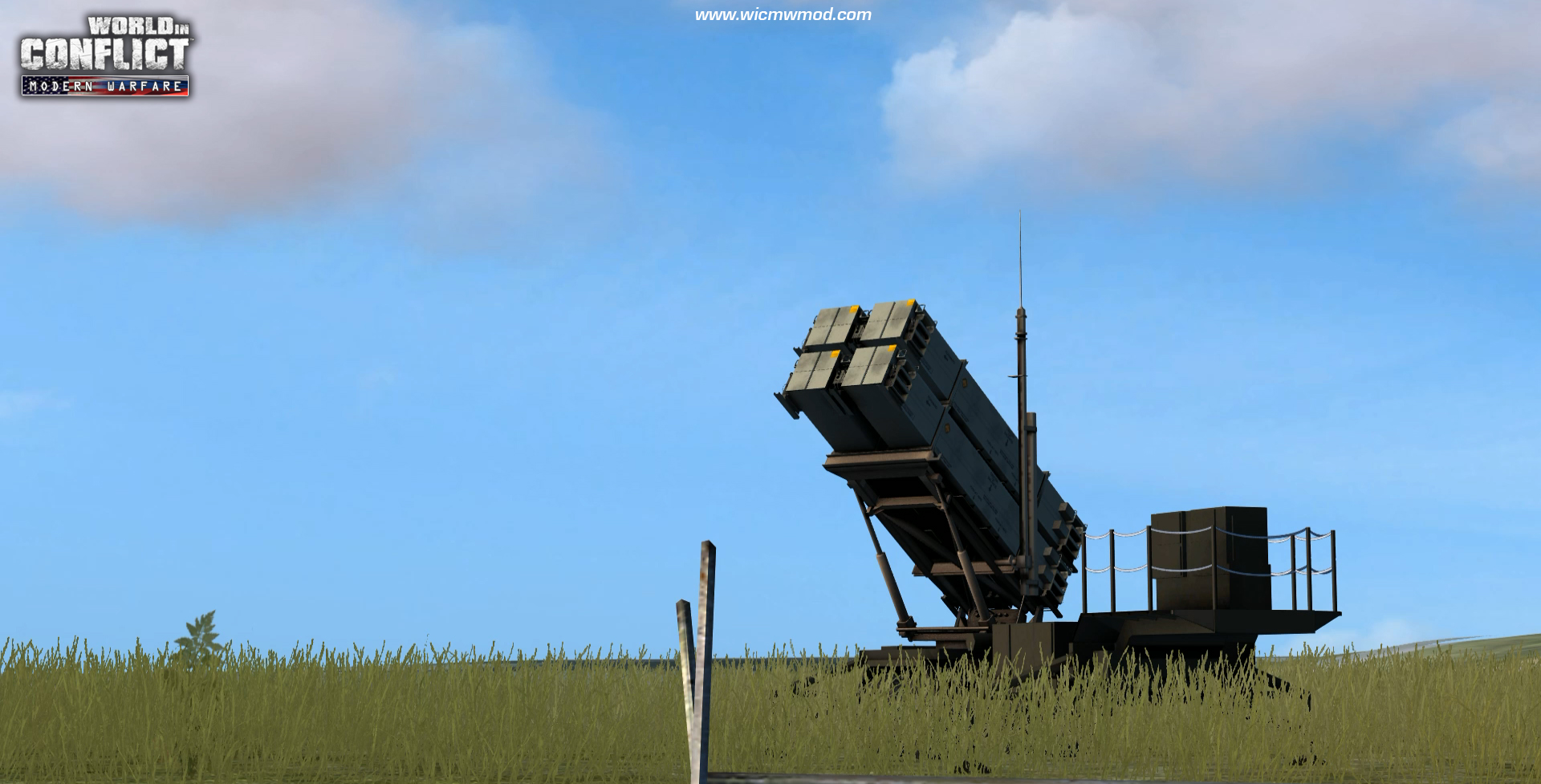 - (RU) Mi-28N: In the event of losing guidance commands from helicopter, radio command timeout has
been increased to 4 seconds (from 2).
- (US) Reworked AIM-9X flare rejection (CCM) logic.
- (FLINT) Advanced Flight Modeling (AFM) implemented for numerous missiles and rockets:
Aerodynamic pressure modeling is implemented for numerous rockets.
- (US) Patriot Weapons Control Computer 6.2:
* Fixed a memory leak that caused the program to stop addressing launch stations when there
are many of them.
* PAC-3: Update to support quad-packed M902 launcher configuration (16x ERINT/CRI) in addition
to MSE.