Great news everyone, both Call of duty groups ( Call of Duty Fans, Call of Duty Players ) are united to one big group! And the second admin is CyberCommando!

Now to the News:
The interview
E3 Gameplay
And even more gameplay!
--------------------------------
One more screenshot has arrived of Modern Warfare 2. It reveals a new location in the series. This time it is of Afghanistan.
This screenshot was made available on a German website Cynamite by Activision. The filename of this screenshot was quoted as "Afghan Ciffside."
As of now it is not clear that how the location fits in the Modern Warfare storyline. It is presently also not known if the screenshot is of single player gameplay or else it is a multiplayer map introduction screen.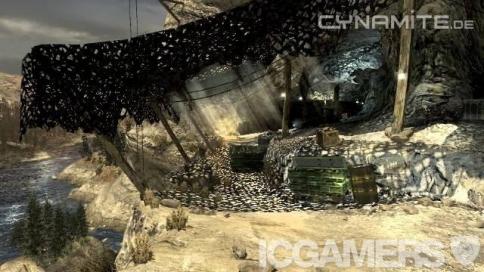 News from Modernwarfare2.net