Hi guys. Now you can sign up for the alpha 1 test. Sign up and you might get to try the game before anyone else. Sign up HERE
You will get contacted by us when every alpha tester is chosen.
Sign up before 13.07.2015 (Day, Month, Year).
I started working on the research facility and i think it turned out quite nice, what remains to do is to add more research able elements and polishing, before the research facility is good to go. We do also want research to be expensive and time consuming. This is because we want research to feel rewarding.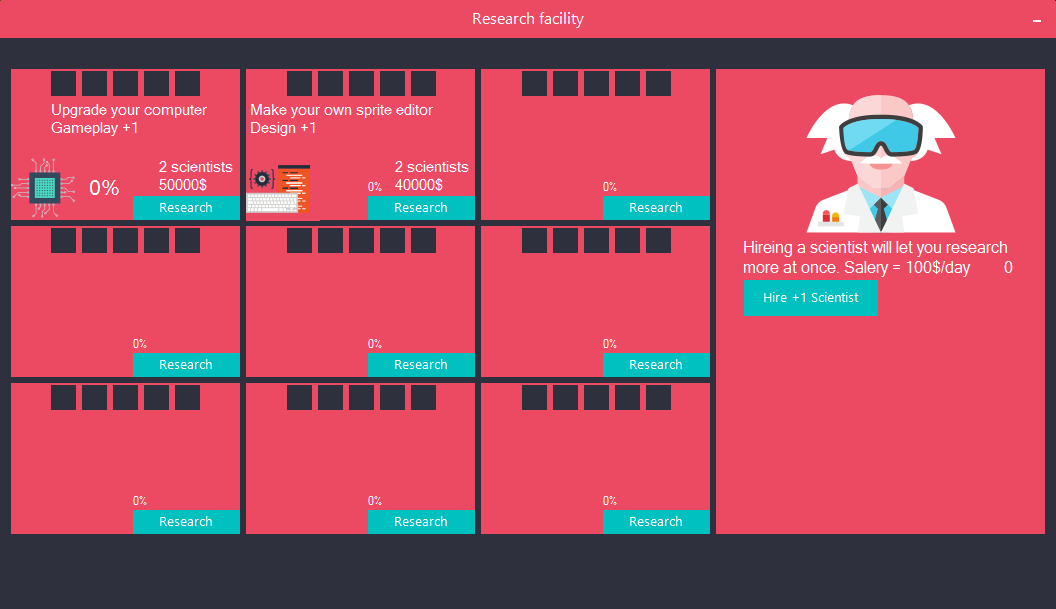 We have also plans for the possibility to upgrade "your" computer so "programming" of games can go faster for example. We also have added plans for something we have called "My Luxury" where you can buy luxury that may be a little handy, but is more for your status.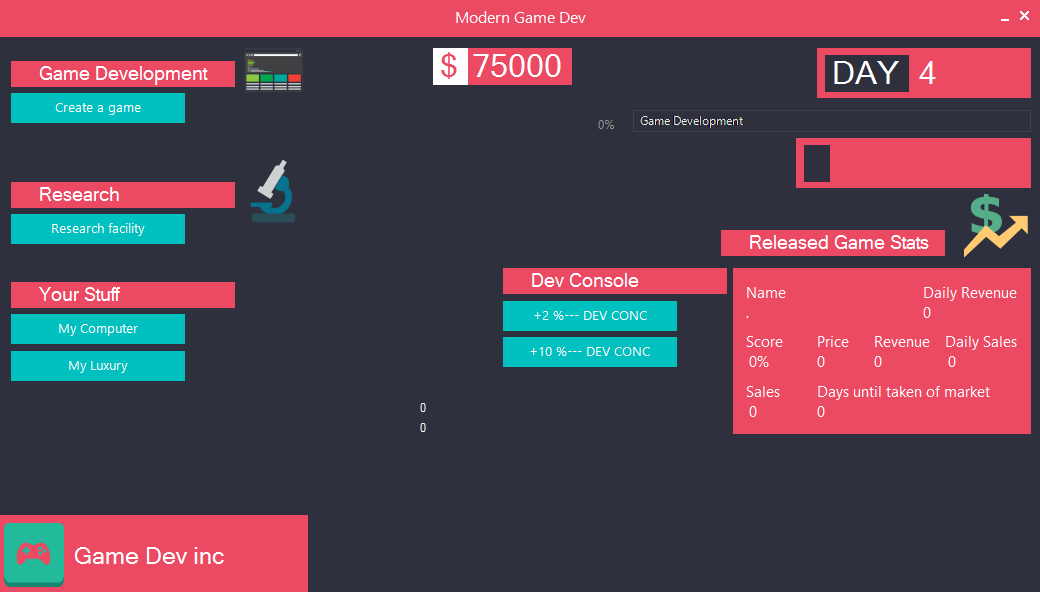 -Felix