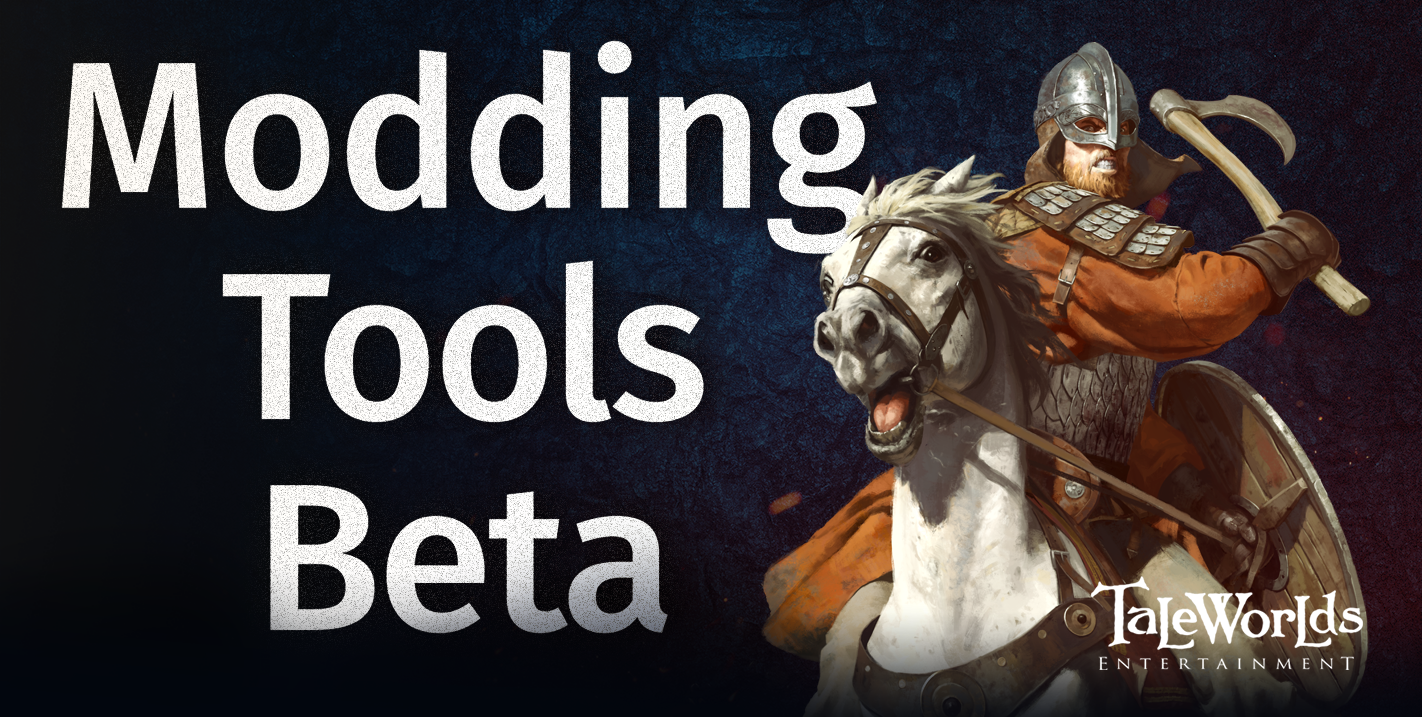 After a short delay, the first batch of modding tools is ready for a beta release! It includes:

Scene Editor Toolset
Entity Placement Tools
Terrain Import, Export, and Editing Tools
Navigation Mesh Tools
GI Baking Tools
Level System Editing Tool
Path Editing Tools
Resource Editors
Resource Browser
Material Editor
Mesh Editor
Texture Editor
Body Editor
Cloth Editor
Atmosphere Editor
Skeleton Editor
Particle Editor
Model & Animation Viewer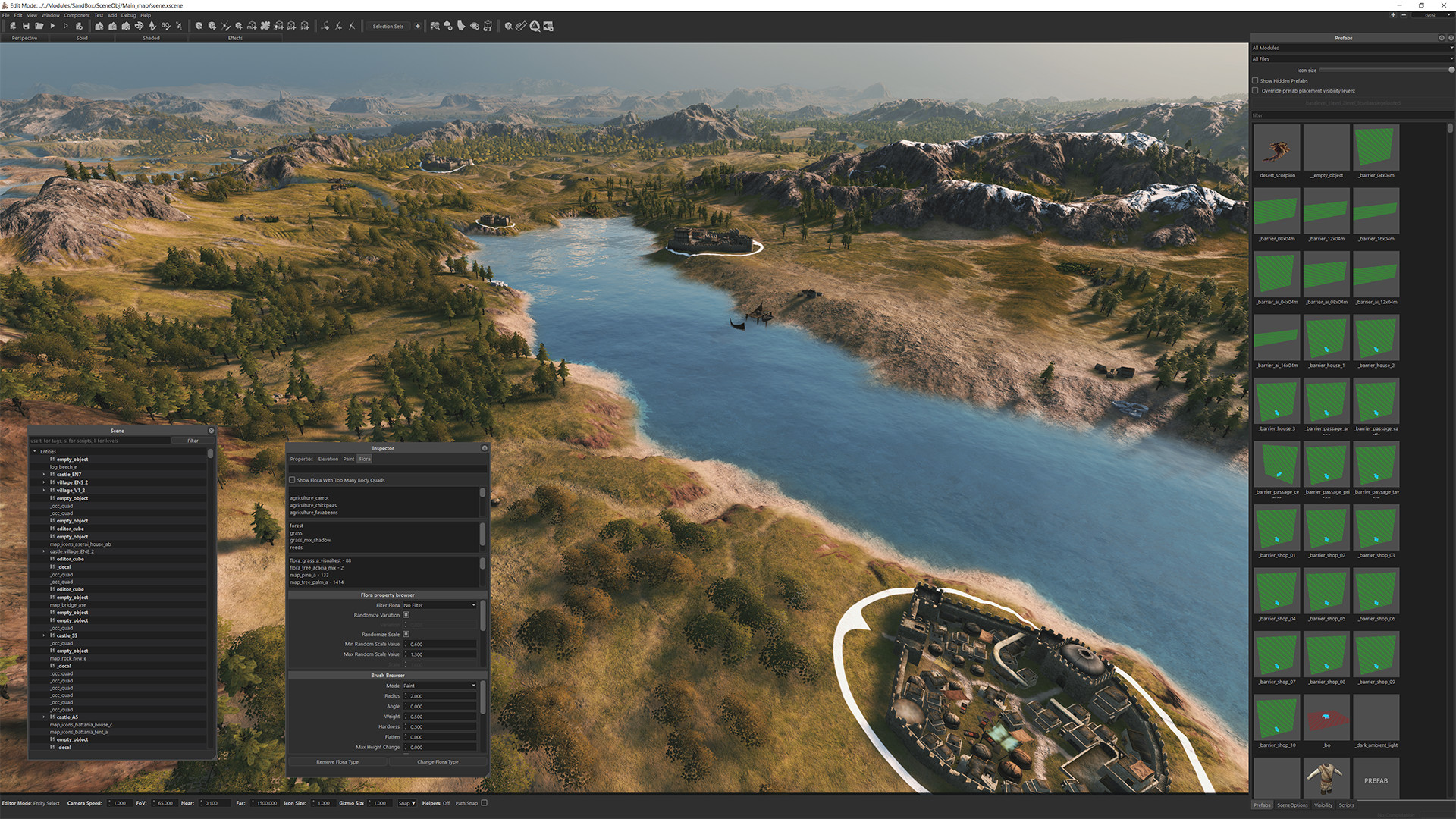 Installation Guide and How to Run the Tools
Currently, you will need to own the game on Steam in order to access the tools.
To download them, you should head to your Library page and select TOOLS from the list filter. You can then search for Mount & Blade II: Bannerlord - Modding Kit and proceed to download the tools after accepting the Mod Tools License Agreement. Please note that you will need to have the game installed for the tools to work. Likewise, your game version and tool version need to match in order for the tools to operate.
Finally, to run the tools themselves, after you have launched the game via modding kit app and the game is on the main menu screen, you have to press CTRL + E to launch the tools.
Documentation and Community
With tools in hand, you can then head over to Docs.modding.bannerlord.com to access the modding documentation. Please be aware that these are work-in-progress documents and, as such, they will be adjusted and updated over time. With that in mind, if you experience any issues or have any feedback you would like to share in regards to the documentation, you can head on over to the Official Modding Documentation thread. Similarly, you can go to the Official Tools section of TaleWorlds modding forums to provide suggestions and report any problems you run into while using the modding tools. And if forums aren't really your thing, you can join the Modding Discord to find like-minded users to discuss the tools with.
Source: Taleworlds.com