Dare To Enter...The Gate. New maps added to the first full version (v1.0)Such as Maps by USSindustries. A Modding team is urgently needed to keep this mod going due to the fact that I just don't have the time. I am open to ANY help you can give me and with luck this mod may still continue to grow. The map StarGate Academy map for JKA is comprised of the traditional SGC complex
with a gate which can be activated by pressing the contol panel. The map also contains brilliant mirrors, bathromms with activate able taps and toilets that actually flush. But this is nothing compared to the detail on the other side of the event horizon... Kasshyyk? In a Star Gate Mod?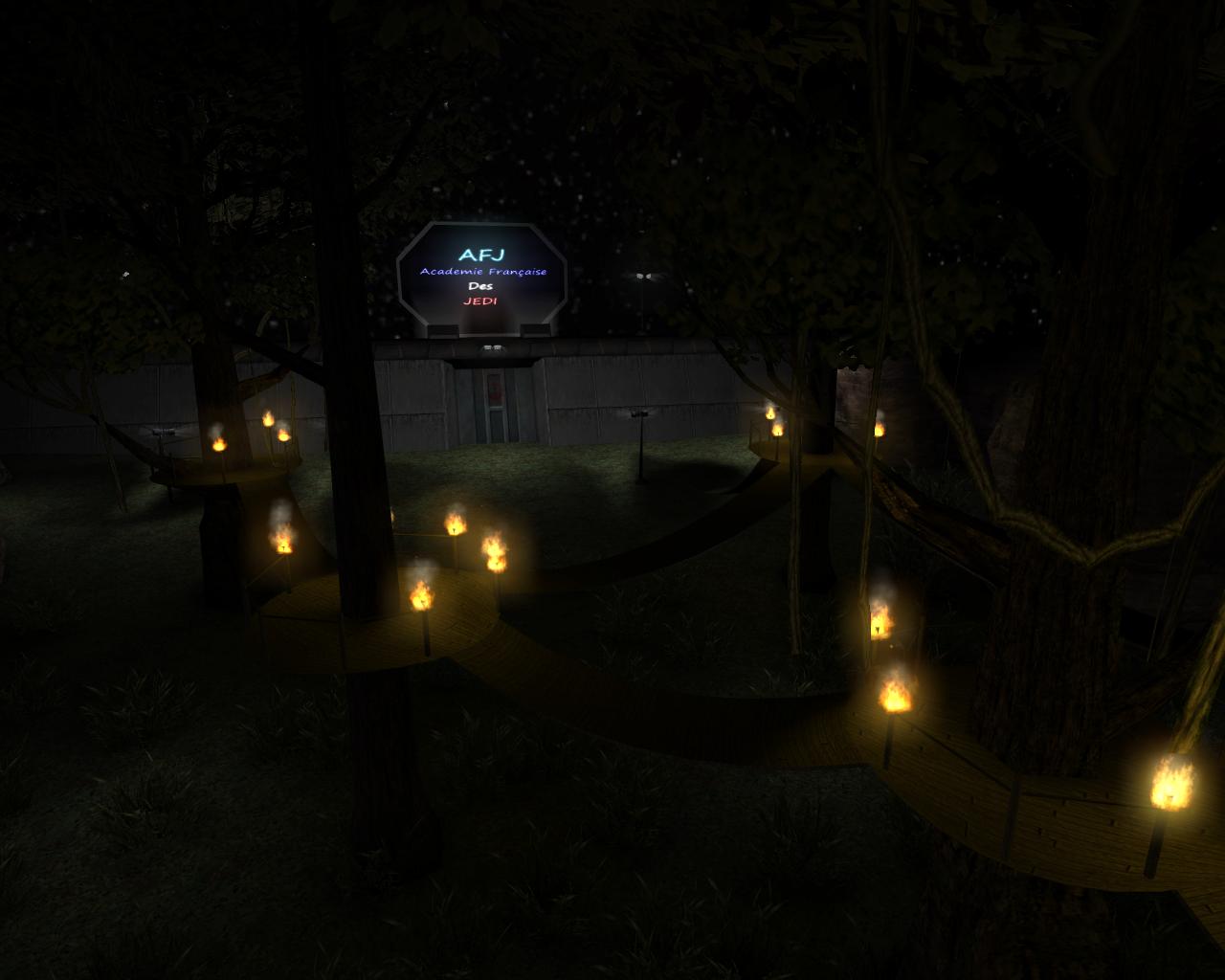 Yup. It's Kasshyk allright it even has these weird raptor things just out side to gate.
But To all who read this... MODDING TEAM NEEDED!!! If I get a modding team you should expect another release of the mod in 2010. And By the way... Here's The video for the map.