Modders Logbook - May 2015.
Hello!

Summertime came but there is no rest for the wicked. We've had some huge projects going on at work and while modeling is great fun it gets a bit tedious if you do it for 8 hours as work and then try to have strength to work on your own projects with all the other RL obligations to attend to. Progress has been a bit slow lately, but again LoDRs progress marches onwards.
Last month our map saw more progress with the walls and the overall look has really began to shape up.
---
---
Almost all of the Dragon complex main walls have already reached stage 1 (=what we need for proof of concept) and as you can see they are starting to look pretty fancy. For those who don't yet know, we aim to fill all that space in the walls with variety of different structure types that are generated for each game launch. There will be industrial and commercial type areas, apartments, storages, garages, hangars, military installations and all kinds of access ways. We will try to make the generation from as small parts as possible, like walls and floors to give as much random diversity to the outcome. There is a great chance however that the engine can't handle the huge object count and if this happens we will find a compromise random unit size that works. In theory it is fairly simple thing, but in practice there is a lot that can fail. Nevertheless we are sure the system will be implemented in whatever is the working form.
---
While working on the map was great as I got in to the zone and really was able to pump out wall pieces, it took its toll and I needed a little break from the walls.

Enter the Dragon!
I did pick up the Dragon V2 and begun to polish the model with more details and some tweaks on the design. Overall Im really really happy with the new outlook, but some preliminary gameplay concepts did have to be revised.

At first our plan was to use the battleships as the control units for the Dragons and as I've said before, the idea is ok, but there were also too big holes in the concept that I noticed now. Mainly the Warrior Battleships have been around for quite some time and could be considered old technology compared to the groundbreaking tech in the Dragons. Thus the idea of using "old" tech to run the new systems since making a new control unit with direct compatibility with the Dragon without needing to compromise anything seemed far more plausible.

Thus the new control ship was born and designed to snugly fit to the Dragons armored docking bay. The ship itself is mostly just the last piece needed to activate the Dragon with the Central AI core and its support systems.
---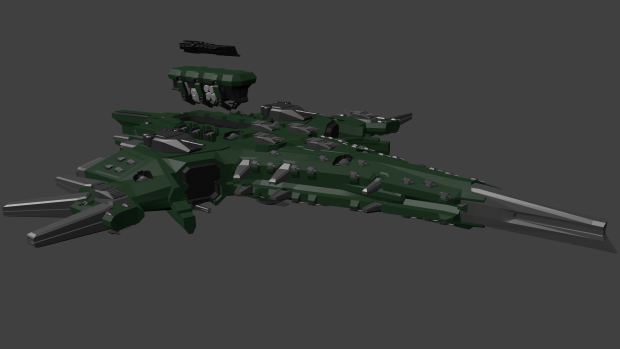 ---
This change releases the Warrior ships from their "essential" role and they are now counted as combat assets to help you secure the Dragon and they no longer need to be hidden away if you happen to run into operational one but you will be able to use its firepower to blast away whatever stands in your way.

I've been working on the Dragons landing gear and I think I've come up with good looking concept for them and when they are done I can set the new Dragon up into the game! It will be a while before there are interiors or anything else but the ship, but it will still be a huge step that Im very much looking forward to.
---
We have also been blessed with an opportunity to work with a talented young musician who has composed us a piece inspired by the theme of Lost Dragons and Im proud to share his first work for us!

Theretor, you are the man!



Soundcloud.com

You may also notice he has a lot more really cool music shared on Soundcloud!
---
Lastly as June came and almost went I'd like to share a what I've been up for the past few days: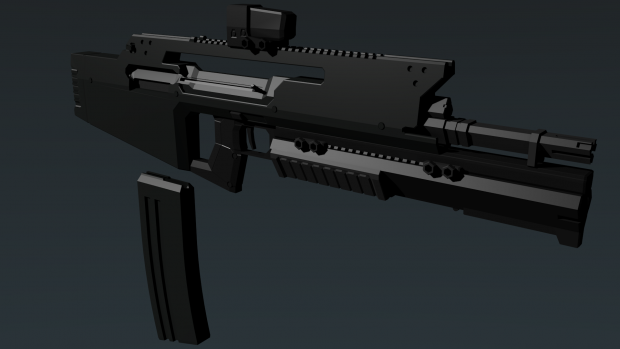 The Blackbird Salvage INC issued assault rifle, the AR-42 also went through another revision and got alot more detailed in the process. It still shares many similarities to the older version, but with much improved geometry and details.
---
Onwards to Glory and have a great summer!

-Goat