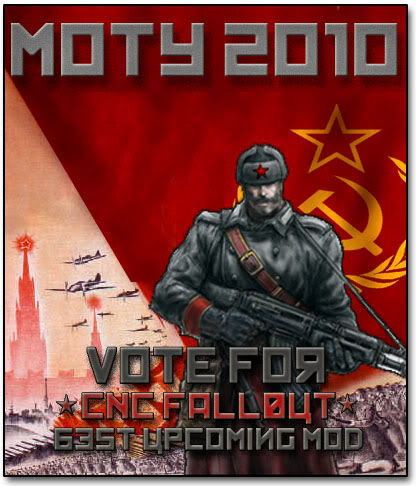 That's right ladies and gentlemen, once again it is that time of the year where voting commences for ModDB's Mod of the Year awards! CNC Fallout will be in the running for Upcoming Mod of the Year 2010.
If you like what you see, please support us by nominating CNC Fallout in this years voting. You can do so by clicking the MOTY2010 ticker at the top of the CNC Fallout Mod profile.
Thank you for your ongoing support!
Henford