Hello.
Again I'm posting an update about the mod progress shown-off during 2017.
Because of some server issues and the application of data-extracting from the game,the progress got slowed down. Really bad news as it is hard already to modify the files, let alone extract them
Let's start with interesting stuff.

Nightbreaker

As you might know, works on this map started long ago. The version I'm showing off today currently is in a Beta-Test server hosted by me in ZloGames Battlefield 4. Compared to its vanilla version Dawnbreaker, this is intended to make the map much more agressive and makes you be more aware of surroundigs.
Helicopters and Jets will have a very bad time in this map,and by that I plan to replace jets with something more decent,so players won't collide with the first building after launch.
Infiltration of Shanghai

Sadly, the original map from CTE version of Battlefield 4 can't be recovered because most of the builds were deleted from PC's soon afterwards. By that, I had the idea to make a sort of "community-made" night Shanghai, but with the same layout as its Day Counterpart. Scenario is set after the siege this time, which converts the map in Shanghai Aftermath sort of scenario. For now the map is in Pre-Alpha stages, and I'm still figuring out how to disable Levolution and have only the ruins of tower.
Along with that,I managed to switch up some textures from the map with custom-made ones like the logo of mine as seen in that banner instead of Chinese-Guy.
Other Projects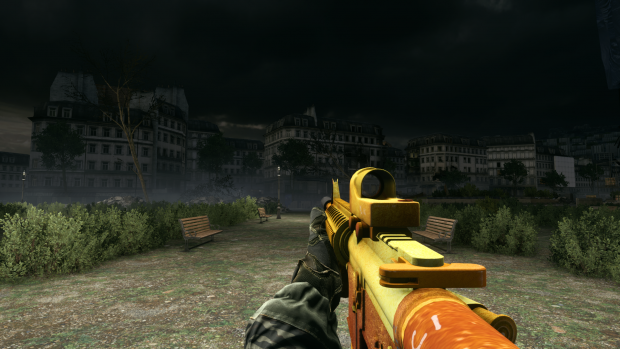 Whats next? Metro Night that currently is in development,along with Tank Superiority gamemode for maps!
Yes, my plan is to bring back Tank Superiority from Battlefield 3 into Frostbite 3 Engine. Another project is to restore MP_Prison_Sunrise, because after close-down of some sockets and servers, the build was lost from world wide web for good.
The only version currently up for that map is the cinematic tools release

Thats basically it for now
Nightbreaker is in that good shape,that it can get a release in the upcoming days
More information how to play that will come along with the next update
See you later

Chris T | Gaming Zone