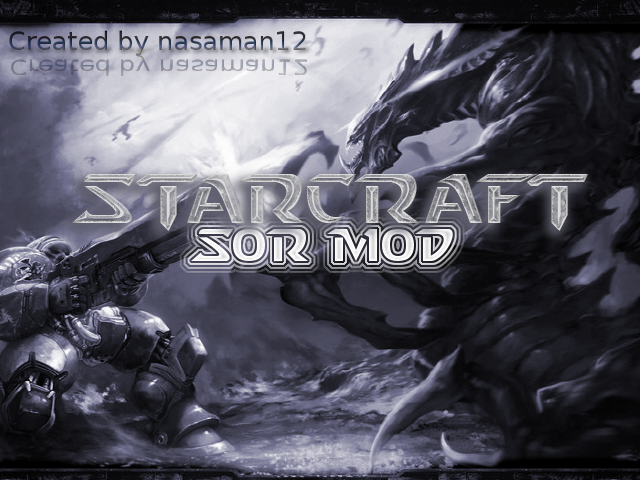 This is the second update since the 'stabilization project'.
A lot of time was invested and the mode was much more 'stabilized'.
It is not possible to compare it with 4.3 version.

There are some parts that I do not like, but I am not able to fix them because I am stuck with the limitations of my technology.

There will be no major updates added to the MOD internally, and only minor fixes will be provided.
There is a patch note and download below.
compatible starcraft vesion --> 1.16.1 not at 1.18 ..1.19 and remasterd
---
---
Starcraft SOR 4.4 Patch Note
added 4.4.1
-----------------
Barrack's requirements have changed
Marine and Firebat share same button set
-----------------
<1> Zerg
1. 'Pneumatized Carapace' can be upgraded at 'Hatchery' stage.
2. 'Drone Rally point' has been added.
3. "Queen" has been added a technique called 'Hatch Nydus'.
4. 'Creep spread speed' increased.
5. 'Hunter killer' portrait, sound changed, price reduced to 25/25, affected by hydra upgrade, 'hitpoints' reduced to 90, damage changed to 16.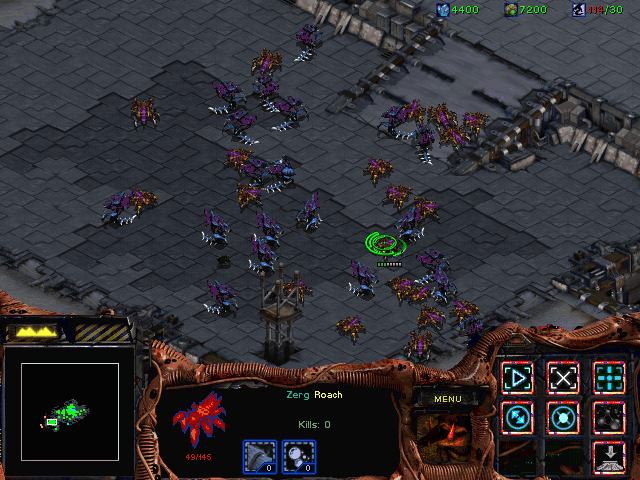 hunter killer is similar to the specs of StarCraft 2's hydra. You can use it with Roach
6. The sounds of 'Decimator' and 'Overlord' have been changed.
7. 'Venomous' can now use 'Consume' and 'Absorption' has been added, restoring health to target 'Damage', and the animation is neat.
8. Added 'Splash Damage' to 'Ultra Lord'.
9. 'Devourer' can only be produced with 'Spire', attack speed has been increased, population addition has been removed.
10. Prices for 'Acid Colony' and 'Greater Acid Colony' have been lowered.
11. 'Spawner' has been renamed 'Infester' and 'Spawn Broodling' has been renamed 'Spawn Infested Terran'.
<2> Protoss
1. The sound of the building explosion has changed.
2. The attack type of 'Archon' has been changed. Graphics have changed.
3. 'Scout' has been changed to graphics prior to 4.3.
4. The attack graphic of 'Arbiter' has been changed. Damage has been changed to 30.
5. Added 'Activate Khaydarin Core' to 'Arbiter'. It consumes 100 energy, but if you use it, you can not move, but damage is reduced by 2 times, and attack speed, shield regeneration, and mana regeneration speed are increased.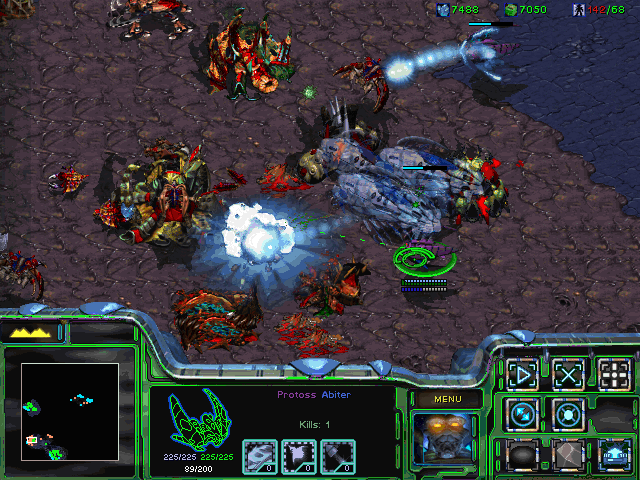 6. 'Psionic shields' passive has been added to 'Void Archon' and 'Corroptor', and damage over 50 is changed to 10.
7. The movement speed of 'Reaver' has been increased.
8. 'Sentry' attack sound changed.
9. We adjusted the population and price of 'Dragoon'.
10 Adjusted 'Stalker' attack effects, damage, and price
11. 'Phase Beam' in 'Oracle' has the same energy consumption format as 'Starcraft2'.
Grpwire changes when 'Phase Beam' is disabled.
12. 'After Bunner' of 'Carrier' has been deleted and the 'Engine' effect has returned.
13. The portrait and sound of 'Carrier' have been changed.
14. Graphics of 'Intercepter' have been changed.
15. 'Warp prisom' has changed slightly.
16. The graphic of 'Psi field' has been changed.
<3> Terran
1. 'Covert ops' has been changed to a 'Ghost Compound' building.
2. 'EMP Shockwave' skill has been added to 'Ghost'.
3. 'Targeting' has been changed to 'Steady Targeting', it can only be aimed at 'Organic' units, and if target does not run out of range during target, it deals 175 damage.

4. 'Snake' has a 'Repair' skill.
5. 'Valkyrie' graphic has been changed to 'Default', attack effect, format changed, acceleration of unit is changed. Two attack types have been added: 'Bomber Mode' and 'Bust mode'.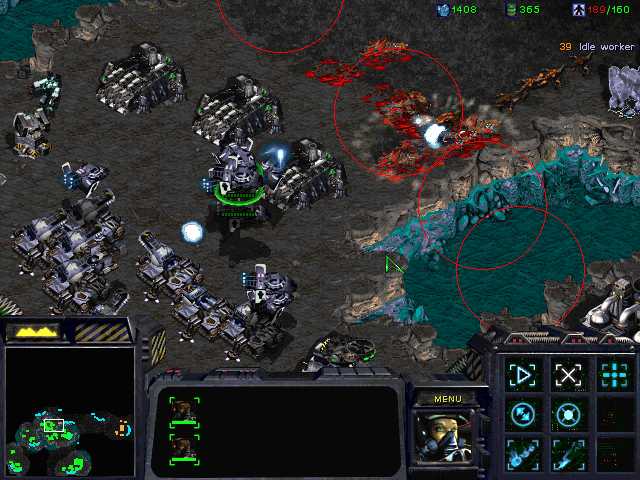 'Valkrye' technology gets the idea from 'Revolution Mod' by Raven wolf.
6. Battlecrusier's hitpoints have been upgraded and the attack format has changed.
7. 'Anaconda' can do an air strike.
8. 'Viper' can install 'Gun Trap'.
9. 'Marauder' can change weapons. Weapons include grenades and flamethrowers.
10. Graphic, price of 'Nuclear Silo' changed.
<4> Others.
1. Shows 'Queue order' when one unit is selected.
2. Print the number of workers in the 'Resource container'.
3. Many 'Icons' have been cleaned up.