Originally this was going to be an objective based mod. Each map would have free non-linear movement and have gameplay resembling multiplayer objective based games such as Counter-Strike, with AI to assist the player. When the objective was completed, the exit would open, allowing the player to move to the next map.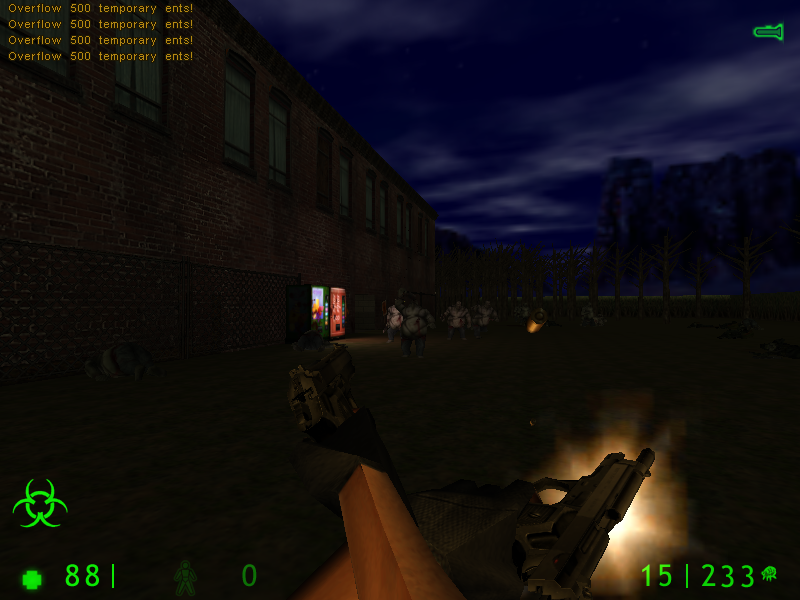 Old Gameplay
I've decided that this isn't the gameplay I want for the mod. It constrains the player too much.
---
I have decided to make the mod completely open world. DayZ has been a partial inspiration for this, but I've always wanted to make a Zombie Mod that is completely open world. The player will have a hunger meter, and will need to look for supplies in order to survive. I've made too much progress on the old style maps to completely discard them, so they will be added in as either an additional mode or a multiplayer co-op mode.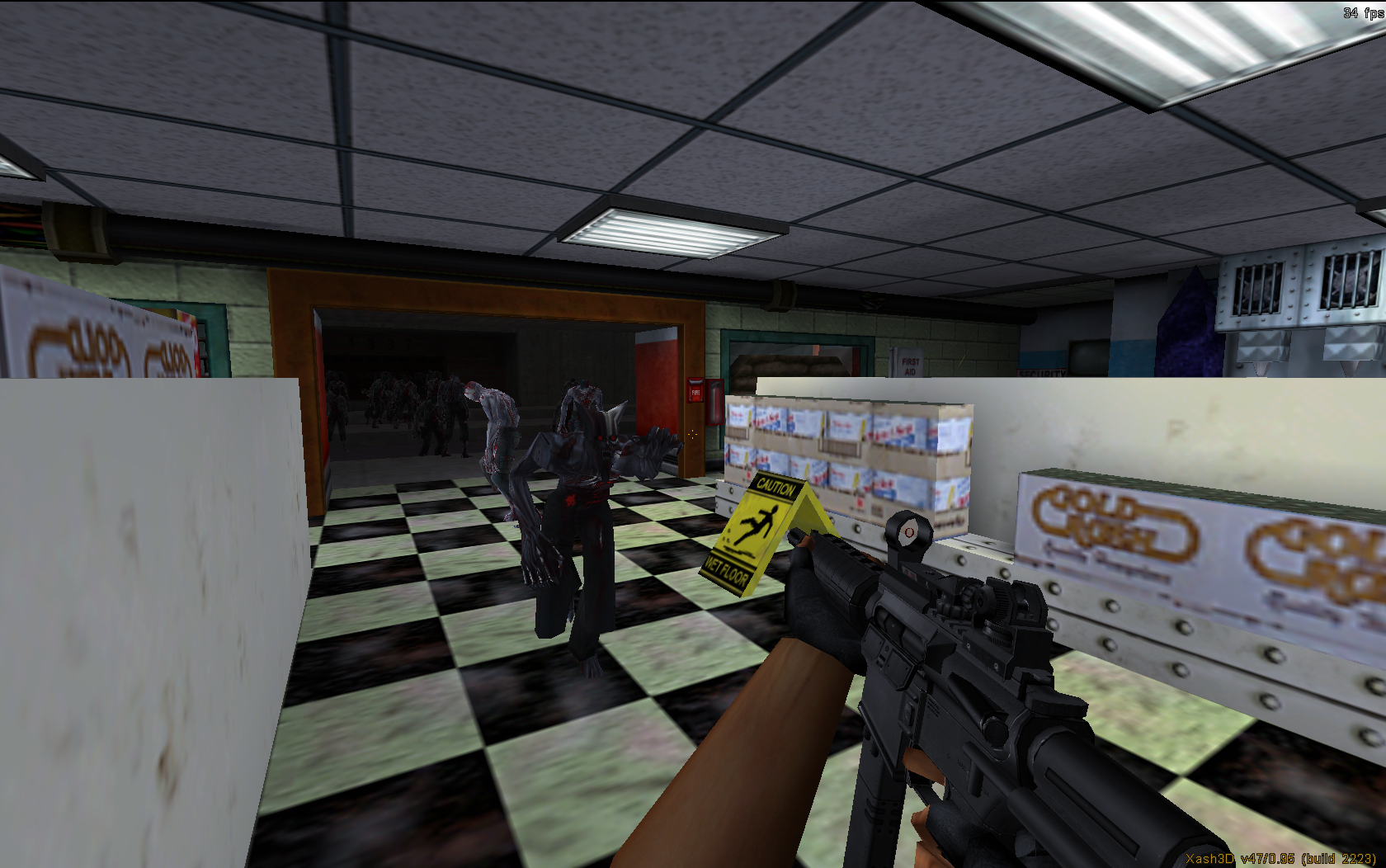 Significant progress has been made on a city map, although much more work needs to be done, I am not rushing it. A small, highly detailed map is better than a giant boring one, this is a lesson I had to learn early in making this mod. I neglected to make small details and only made structures. As a result the early maps were bland. I will not make that mistake again. Quality over quantity.