Greetings! Here the first blueprint of Next Generation, the Land Crusier.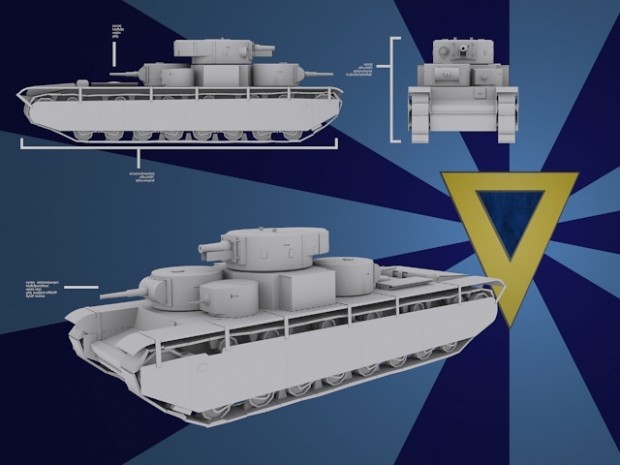 Land Crusier is multi-turreted heavy tank of Omicron army. A close range vehicle used to siege enemy base defenses, cannot mind controlled.
However, Land Crusier suffers some mechanical problems. When it has a malfunction, the vehicle is temporarily unable to move and fire its main turret.