Greetings!
The New Blood mod has made a lot of progress over the last few weeks after having a few minor setbacks,
Be expecting an upcoming demo, most likely by the end of the current year.

Recently the New Blood team has been working hard at learning how to do many different things with the mod, recently we had a MASSIVE coding break through. Since the start of the mod one of the highest things on the road map was to get vehicles into the mod. As of recently we have finally evolved into having basic understanding of how vehicles work and how to put them into the game engine having them function properly. With this major goal finally reached we now plan to put even more effort into the vehicle field for the "New
Blood" mod.
Though efforts have been rough for vehicles I can proudly present the first version of our very own Pelican!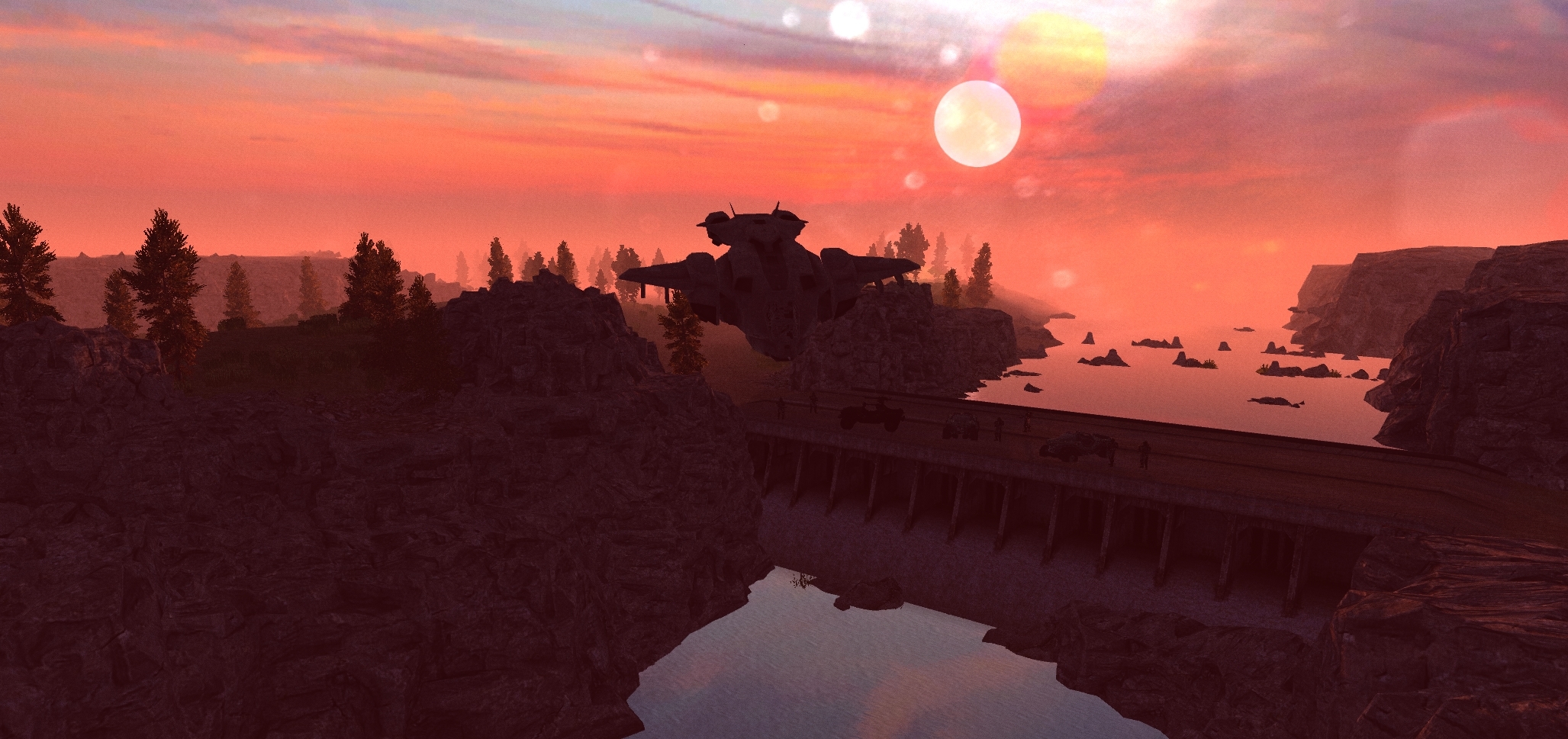 The Pelican (at its current beta state) takes flight as Call To Arms helicopters would, meaning they have vertical take off instead of needing to act like a plane. This has been a very important goal not only for air vehicles, but those who take off and fly properly.

These new abilities to create land and air vehicles will help to expand the New Blood mod a lot, we also have received helpful tips from numerous people. The team is currently working on polishing up the pelican with particle effects and other small details to make it look more visually appealing than it already is.
Progress on land vehicles has also been made though they still need tuning since we were determined to get a working air vehicle into the game first. With this given news expect much more in the future for community updates.

Campaign and Missions
The New Blood team is not only devoted to its assets in the mod itself but also putting together a solid campaign structure with good replay ability. Scripters are hard at work to create and complete the New Blood campaign as soon as possible while also allowing a solid structured mission.

Map progress has also been a great update for the New Blood mod. We have multiple maps that are having a lot of effort put into for both single player, editor, and multiplayer maps! Yes we are indeed putting together a working multiplayer for the mod.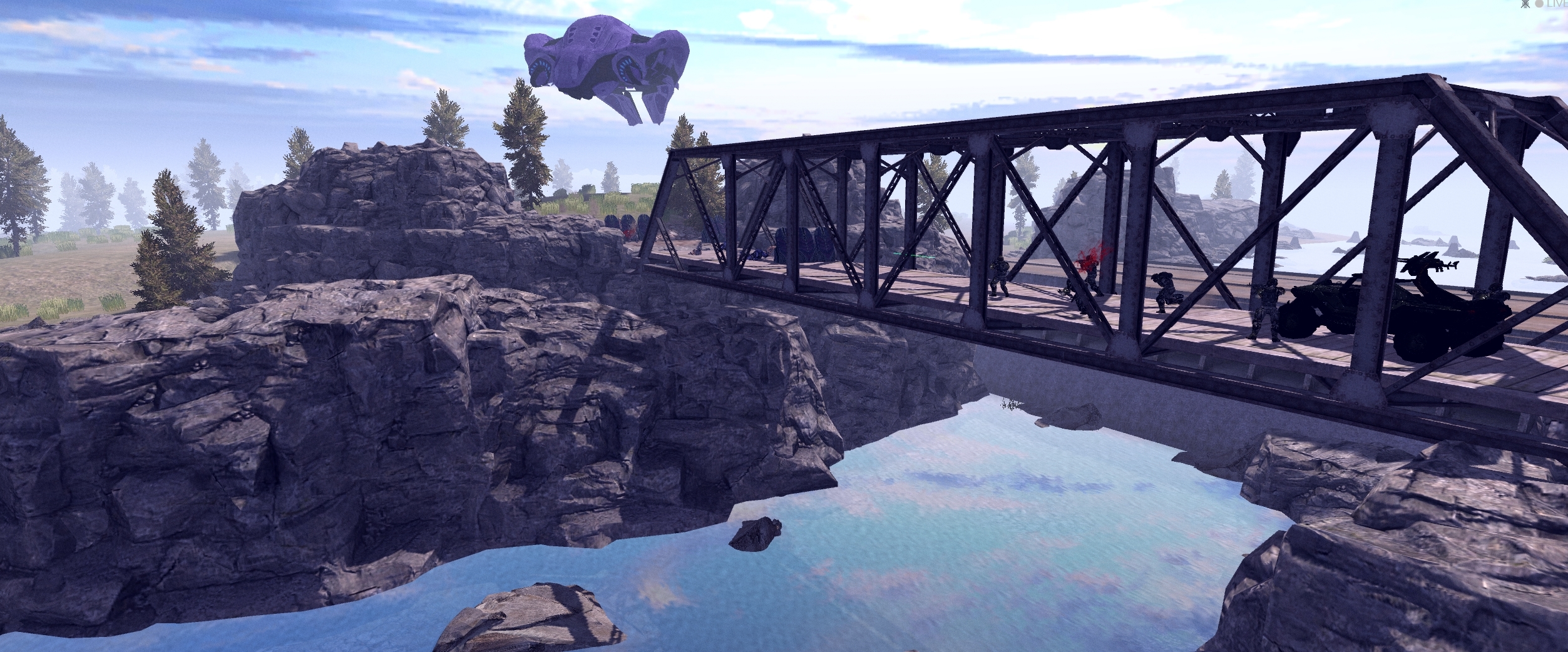 With the New Blood mod based strongly around Halo ODST we plan to deliver the same overall story line though through the eyes of different soldiers. Spartans will still play a large part in the campaign, though it will mainly be focused around the struggles of the ODST's.

For those who wish to play as the Covenant? No worries!
The Covenant campaign is also under creation currently, it will still be a detailed story driven plot, with near equal length (if not greater) than the UNSC campaign itself.

New Assets

The New Blood team while not slaving away at creating other amazing things is hard at work with delivering a diverse experience through countless units and weapons in the Halo universe.

Currently over the past two weeks the Team has produced a lot of new content for the mod, with different weapons, units, vehicles, bug fixes, and no crashes for now! we have spent a lot of time to try and make the mod as enjoyable as possible.

As of recent we have also had a small wave of new and properly working units come off the assembly line, as well as a few new weapons. The New Blood team is trying to expand both the UNSC as well as Covenant assets equally to give as much content and creativeness to the user as possible.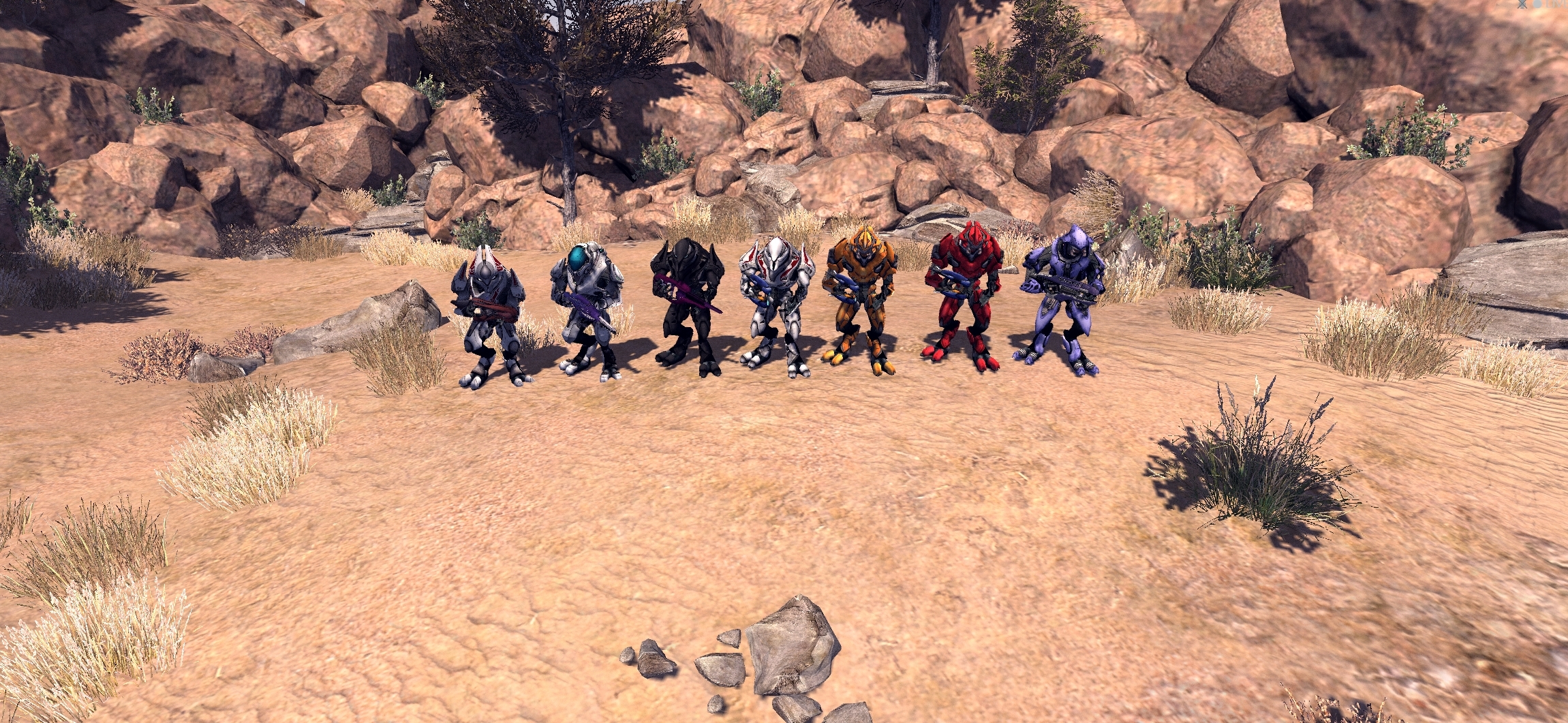 Above are some of the new Covenant Units such as:
- Elite Ultra
- Elite Ranger
- Elite Special Forces
- Elite Major
- Elite Minor
These are the newer added units into the mod not including units previously in the mod

Above are some of the new UNSC Units such as:
- UNSC Marine (space)
- UNSC Marine (Reach)
- UNSC Marine (green)
- UNSC Marine (Recon)
- UNSC ODST
- UNSC Spartan (Orange, Red, Blue, Green, White)

These are also newer added units into the mod not including units previously in the mod. The New Blood team thanks everyone for this support following the mod and cannot wait to eventually give a first demo release for the mod! If you have any more questions (not regarding release dates) please leave them below.
This concludes the New Blood community update