Hello folks its that time of the year again, when we are sitting with our family around the Christmas tree singing songs open our presents we got from the nice Santa Claus,going out with the family for dinner, but thats not all! Its also time for MODDB Mod of the Year and just like me we all got our own favorite mod that we want in the top 100 win dont we ?
Well I do and I already have voted for some mods for example, Rise of the Reds, Campaign Commander, Homefront and of course my own mods. And those are Command & Conquer Tiberian Sun Redux and Evolutions, for the people that are new to Evolutions let me explain what it is.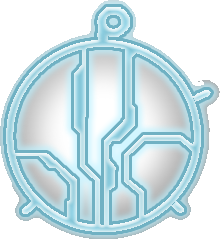 The mod Evolutions a a total conversion mod for the game Command and Conquer Tiberium Wars based on the Halo Universe, you can control Scorpion tanks Warthogs Pelicans Wraiths Ghost Banshee's and even the Scarab! The strongest Unit of the Covenant, but that's not all of it, it also gets its own Campaign storyline where we can see the power of the covenant and the struggle to fight and survive of Humanity the plan is to get 64 missions in total that means 32 for the covenant and 32 for the unsc.
With 3D animated mission briefings all Animated by the team, written by the team, and spoken by the great team of Bloodchain Productions. Now of course I hope I got you pumped up and vote for these awesome mods we are working on but its on you to vote of you want or not. So please vote for us to get on the moddb top 100 of Mod of the Year, and while you vote take a look at our Announcement Teaser of Evolutions.
This was Taxikiller and from the whole team we thank you for sticking up with us this long and we hope you still do in the next upcoming days and years.
PS since we cant ask money for our mods we opened a store where you can buy some clothes themed with our mods, money value is in EURO so dont panic when you see it, 30 Euro for example is around 14 US Dollars.