We are back after a long break, our christmas release got delayed to new years and then after new years, but it is finally here and it is a larger than usual update.
This update will revise the whole artifact system and adds 46 new artifacts and a new skillbook system with 22 skillbooks. There will be many new artifact effects, new auto-quests, more ultimate artifacts, more half-set bonuses and an optional feature for consumable mana and move potions (disabled by default). All artifact text and set artifact text have been redone with uniform formatting to make them easier to read.
This version is still a beta and DOES NOT include campaigns, it seems completely stable, this is only about testing design choices. If the exe file gives an Antivirus warning, this is because of extensive reverse engineering to make unique modifications and nothing to worry about.
I would like to put a reminder we have a new system on our discord that makes it easier to find
online players, You can become a 'chieftain' by clicking on an emoji and then have permission
to ping other 'chieftains' interested in a game. When a sufficient amount of chieftains has signed up, it should be much easier to find players.
Also important notice for using the Advanced RMG in RC15, the monster strength and experience
settings are rebalanced to make all parameters useful, see the ARMG Manual for full explanation.
Many demo maps that previously had 'strong' monsters now have 'medium' monsters because within the
new balance that is the SAME setting, while 'strong' is a new setting and 'very strong' is unchanged.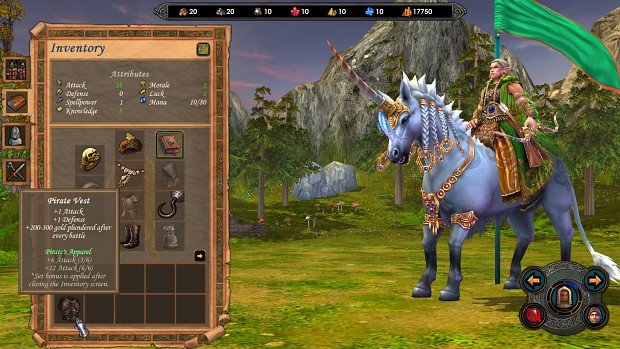 Fundamental Balance Changes
This update makes a fundamental change to morale you no longer get +2 from the start, since the
hero+army=same bonus is removed. This means overall morale is more valuable, you could say it feels more like luck, there are also more luck and morale reducing artifacts and more artifacts that allow exchanging luck or morale for exceptional skillboosts (this helps effectualizing values higher than 5).
Hero base melee dmg is slightly nerfed below tier 7 and hero combat specs grow by 1% per level instead of 2%. In long games the new artifact system has a tilt towards spellpower and more %dmg to help destructive heroes keep up, there are also many existing artifacts restoring some mana as additional effect to help early game. Wand artifacts are redone and have overall better mid-level spells. Battle dive dmg is reduced to 150%.
Hero movement has gotten some balance changes, base movement is 2500 as in vanilla, terrain penalties are only 10% with same rules for everybody and pathfinding completely removes them. Therefore the boots of open road are now a minor artifact. Because of the huge importance of movement balance we prefer Chess-style balancing over 'deeply stuck in the snow' immersion from the old games. The Haven stables (bonus for all days of week) has been nerfed from 600 to 250, which makes it equal to basic logistics. Default Sea movement is 33% faster, but navigation gives only 25%. The Angel Wings and Boots of Levitation are now the BEST movement artifacts in the game! They basically replace the logistics+pathfinding skill allowing the player to skip it.
Artifacts Details
All slots are carefully balanced so that for example not all of them can give attack and each has a slot has a specific function, the right hand slot is now as much a staff slot for magic users as it is a sword slot for might heroes. H55 now has a huge amount of artifacts, but each artifact exists for a reason.
Theoretically moving one artifact from one slot to another could throw the system out of balance. You may find some artifacts got stronger or weaker than before in order to fill a gap in the system. The picture below explains how slots are balanced and shows available primary skill values for each slot. -M and -L means the slot support reducing enemy morale and luck.
There are now 10 ultimate artifacts + 2 'sub-ultimate' artifacts and new effects for old ones, also a new quest to find the Moondisc ultimate artifact which is composed from 4 pieces.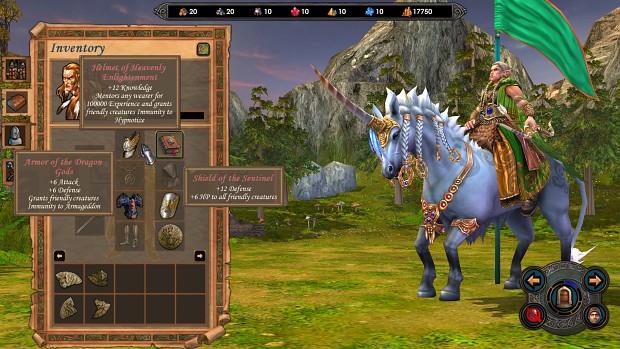 New Immersive Skillbook system replaces old 'text messages system' when you found permanent skill boosts. The archmage codex is now the only ultimate artifact that also functions like a skillbook (most skillbooks are weak like the other one)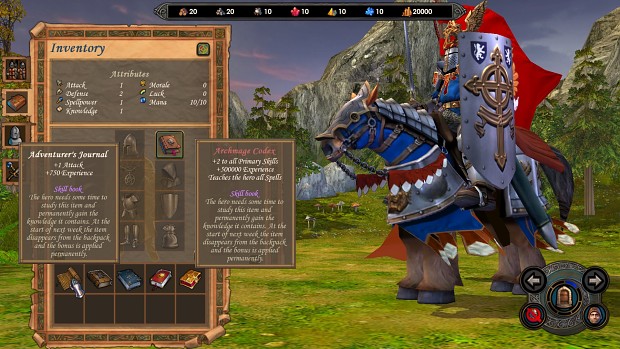 Magic heroes can pile up +60% damage with new orbs (x*1.33*1.2), the cape slot is mostly for defense.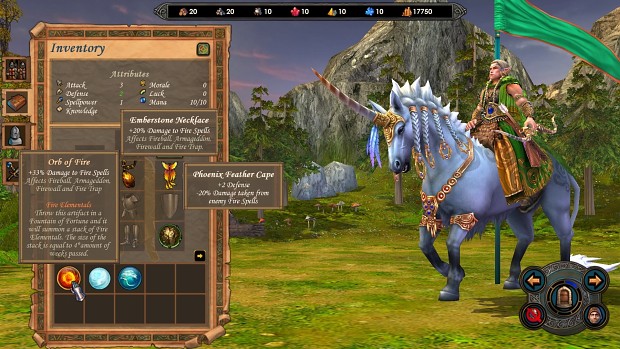 Legion and Resource artifacts can now be equipped for small primary skill bonuses as long as you don't have something better, they still work from the backpack also. The necklace slot now takes resistance artifacts and the old boots give 15%, but the cuirass of the forgotten hero only gives 10%, so it is more balanced. An important balance isssue was solved by adding a mirror ring of the Ring of Unrepentant.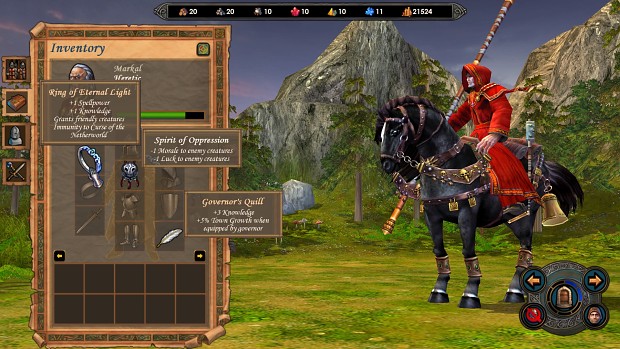 Potions are an experimental optional feature that can be enabled in MMH55-Settings.pak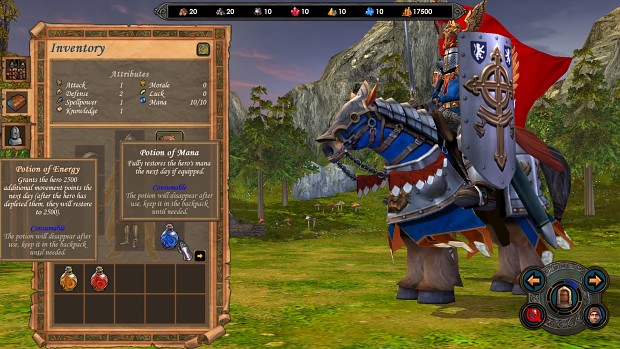 Wand Changes Details
Changed spells (and charges) of the Wand type artifacts as follow:
1. replaced "Eldritch Arrow" (6) with "Wasp Swarm" (6)
2. "Fireball" charges from 3 to 4
3. "Ice Bolt" charges from 3 to 6
4. replaced "Slow" (5) with "Confusion" (6)
5. replaced "Curse" (5) with "Arcane Crystal" (5)
6. replaced "Vulnerability" (10) with "Teleport" (3)
7. replaced "Haste" (4) with "Dispel" (3)
8. replaced "Endurance" (4) with "Earthquake" (5)
9. Not changed "Defflect Missile" (6)
10.replaced "Shadow Image" (6) with "Sorrow" (5)

Mapmixer
Mapmixer got a technical update to the activate scripts function, this will prevent RMG load errors when trying to start a LAN game. make sure always to use mapmixer to activate scripts on your LAN maps.

Bugfixes

- fixed rare crash when hero uses "Counterspell" ability
- MMH55 performance improvements (should reduce lag at the start of the day)
- fixed Shaman could learn "Raise Dead" spell, now Dark school, during level up instead of Summoning spell.
- fixed cliffed battlefield had creature models on end squares falling from the ridge
- fixed Stronghold Grail required Town level of 15 to be built (now 0 as all other towns)
- some small txt fixes
Thank you for your continued interest in our mod!