Community member dredknight has finished his work on creating a much more complete
reference manual for all gamemechanics of Might & Magic: Heroes 5.5. We will get into the details below
Download MMH5.5 Reference Manual
Translation files

I also would like to take this opportunity to point out we have also uploaded around 850MB in translation files and all localization files have been moved to the Add-ons section to prevent our download section from becoming overcrowded. All translations are reorganized by country flag to improve readability of the website.

-Translations for the mod are available in in Polish, Czech and Russian
-Translations for the campaigns are available in Polish, Czech, Russian, German, French, Spanish and Italian.
We are looking for people who are interested in making translations for the mod in the other languages.
New Features of interactive manual

The utility has new overview window that organizes all (consolidated) changes H5.5 brings in comparison to H5:TOE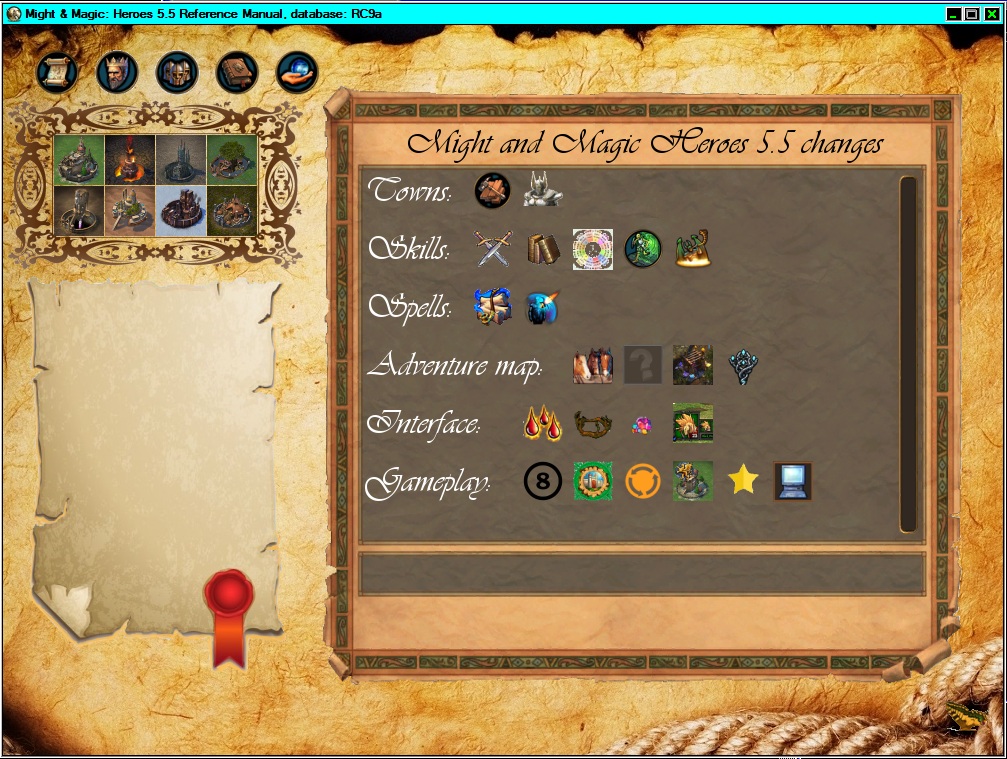 New artifacts windows shows all available artifacts in the game and can be sorted by
slot, price, set,stat or rank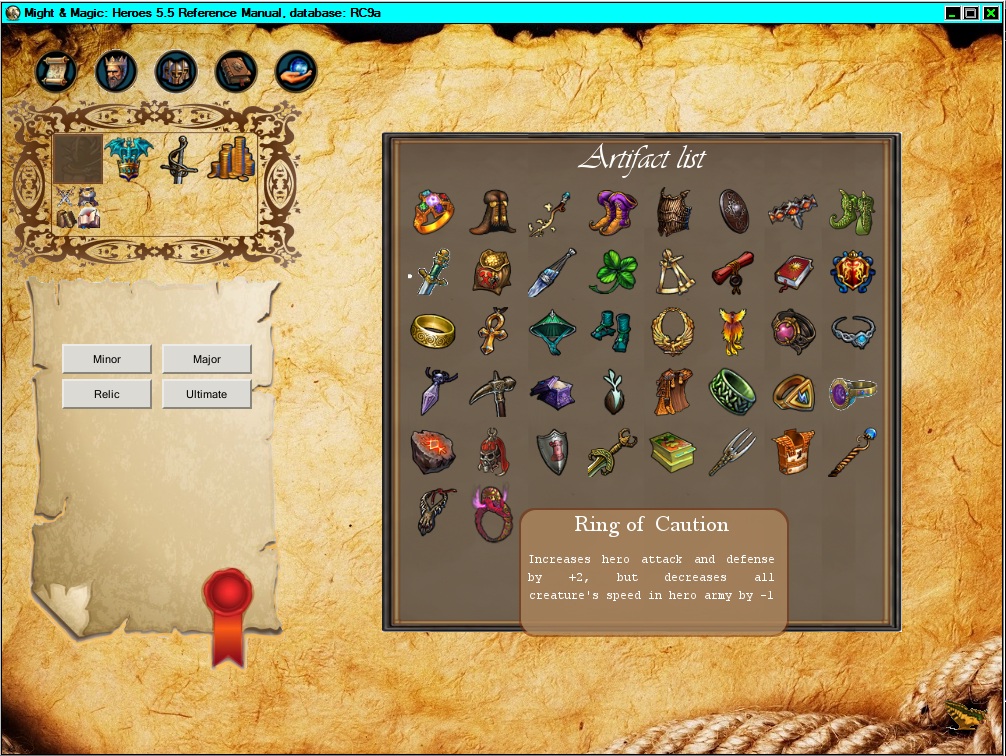 New spells windows shows all spells including runes and warcries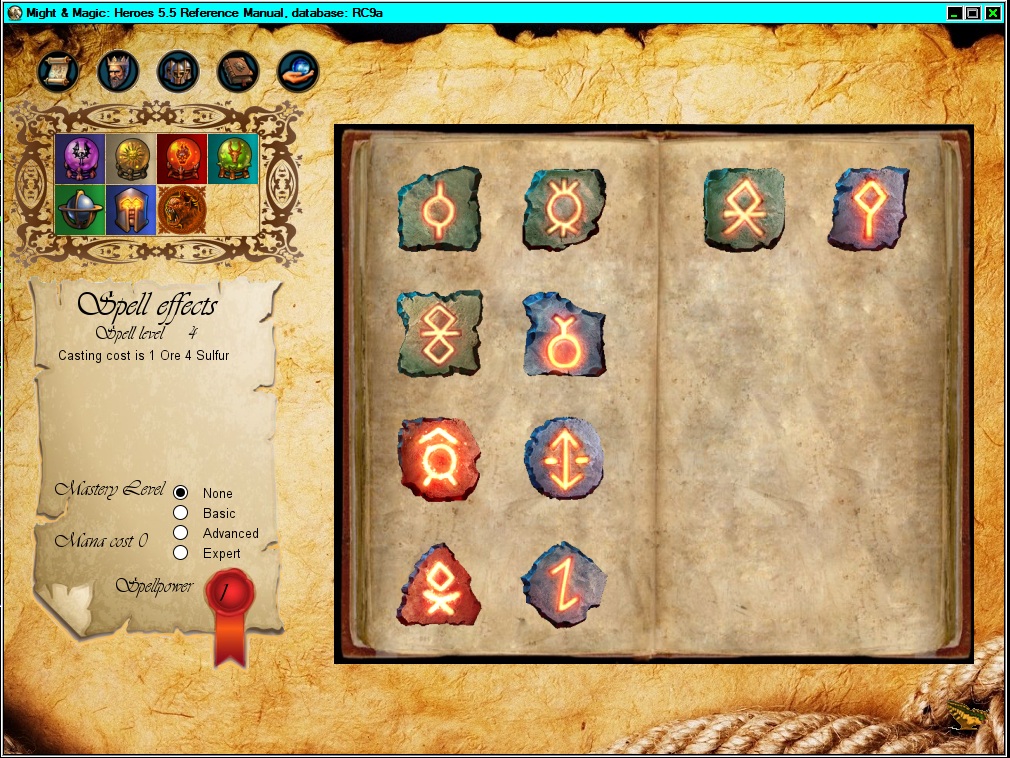 Damage calculation can be performed at spellpower values inserted by the user.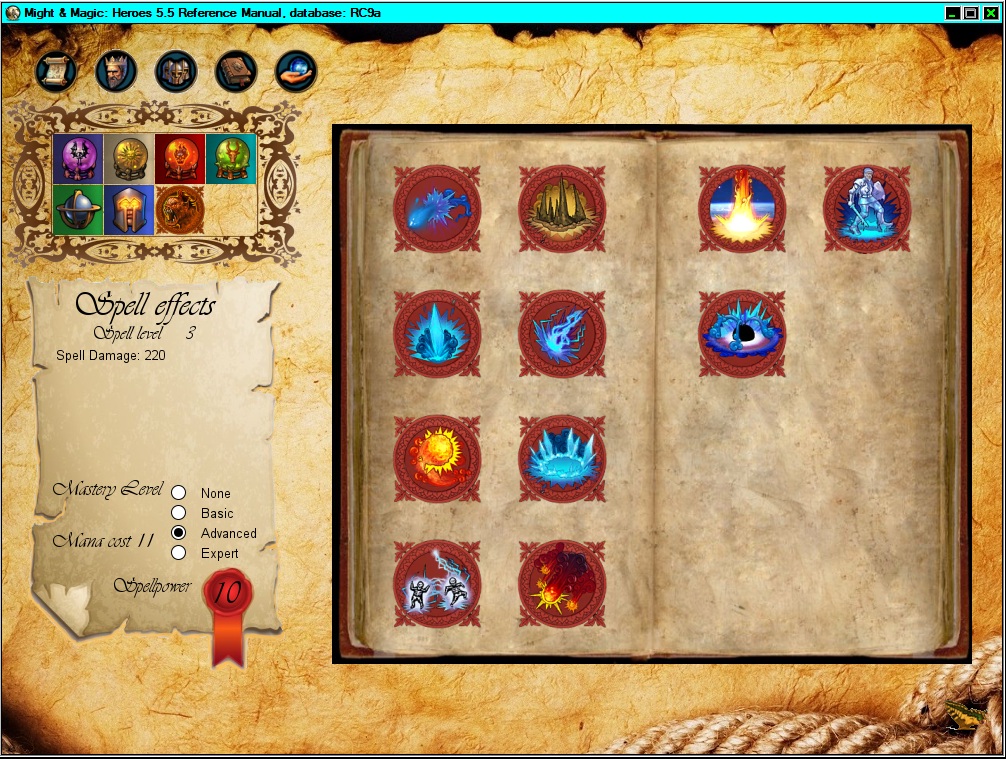 Blurry Textures Fix

Last but not least we have also recently uploaded a fix for an annoying blurry texture bug that pre-existed in Tribes of the East engine and could occur with Intel HD & some Nvidia drivers on a 64bit system.
If you don't have the issue shown in screenshot below, then you don't need this.