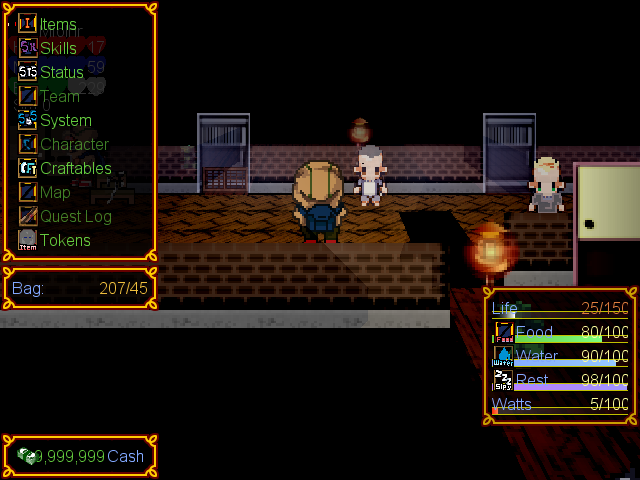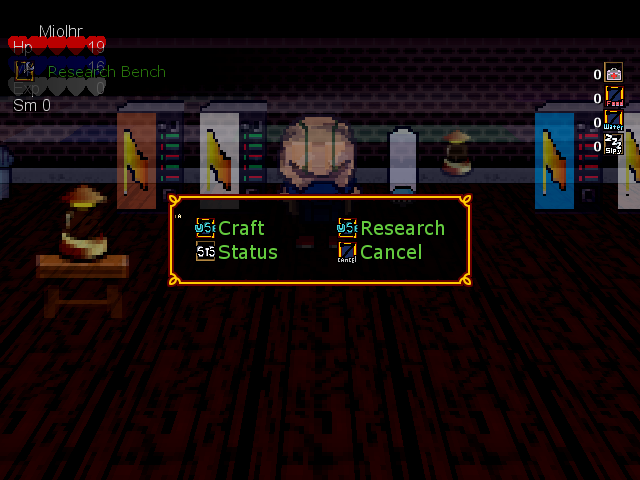 Happy New Year Miolhrians!
A well needed update has been posted to fix much need items and Issue!
Thanks again for all the feedback!
Character Design improvements(Ian)(Robber)
Lanterns now require Coal to light!
Icon Update for in game choices Added!
Character Skill added to Menu!(WIP)(Implemented in later build)(This will show your Basic Repair, Device Repair, Training, Healing and Prepare skill levels)
Enemies can now use Items in Battle!(WIP)
Scroll able text added to NPC and chats in-Game!
Updated Home Lantern Models!
Fix Non DE-spawning Environmental Items after foraging!
(Items like grass and trees De-spawn after being foraged)
Craft-mode no longer ends after a period of time!
Fixed Tutorial Book and changes based on new updates!
Meter HUD makes a return after minor tweaking!
You can now forage safes!
Chance at Survival Update! Fixed lag hit after returning from CAS!
Robbers now have a sight range of 2!
Bandits now have a sight range of 3!
Looters now have a sight range of 4!
Counterpart now have a sight range of 1!
Base Zombies now have a sight range of 2!
You can now Stack Craft and Stack Deconstruct!(Select left or right to add more to Craft or Deconstructing Item)
Ore Storage Chest Added! (40+ Storage)
Petal Bike Repel distance is now 60 Steps!
Superior Bike Repel distance is now 90 Steps!
Z Pheromone and Anti Z Spray Plus added to Items lootable!
Updated Anti Zombie Spray! (Repels nearby enemies)
Fixed Defense Skill error!
6 New States included in Collection!